Updated on November 16, 2021
What are the best cameras for bird photography? You may have seen professional wildlife photographers shooting small animals with huge amounts of equipment, however, there are more accessible cameras for those who are just starting out.
To capture birds you will need a camera with a large resolution that is fast and possibly also weather-resistant. But shooting this type of wildlife, whether it is in your local forest or when you are traveling to far-flung destinations, is not just a matter of gear. To photograph birds in their natural habitat you'll have to be discreet and adjust to a variety of light conditions.
Here you'll find the ten best cameras for bird photography, with models designed for both beginners and serious enthusiasts who want to get as close as possible to the perfect shot.
For more of our top wildlife photography gear recommendations, check out the Best Cameras for Wildlife Photography.
Quick Answer

-

The Best Cameras for Bird Photography
Comparison Table

-

Best Camera for Bird Photography

For the best experience turn your device horizontally
Reviews

-

The Best Bird Photography Camera
Nikon D7200
Specs
Type

:

DSLR

Dimensions

:

5.4 x 4.2 x 3.0 in

Weight

:

1.49 lbs

Resolution

:

24.2MP

Weather Resistance

:

Yes

Frames Per Second

:

6
Features
Affordable
Beautifully Rendered Time-Lapse Movies
Built-In Wi-Fi
BEST FOR: BIRDS ON A BUDGET
If you're looking for the perfect bird-watching companion camera that won't break the bank, look no further than the Nikon D72000 DX-Format DSLR. Providing awesomely sharp images, even in low light conditions, coupled with its ability to maintain 6 frames per second when in burst mode, makes this a camera you don't want to overlook. 
The autofocus works extremely well, even when you're using the camera in low light, so you don't have to worry about losing track of a pesky bird at sunset. Running on 24.2-megapixel hardware gives this camera amazing bang for its buck, with images that rival even the most professional of cameras. The Nikon D7200 is ready for a challenge, regardless of what environment you put it in. It is sure to exceed your expectations and perform to its full potential.
Nikon D500
Specs
Type

:

DSLR

Dimensions

:

5.8 x 4.6 x 3.2 in

Weight

:

1.9 lbs

Resolution

:

20.9MP

Weather Resistance

:

Yes

Frames Per Second

:

10
Features
New Autofocus System With 153 Auto Focus (AF) Points For Incredible Accuracy
Cinematic 4K High Definition Video
Dual Memory Card Slots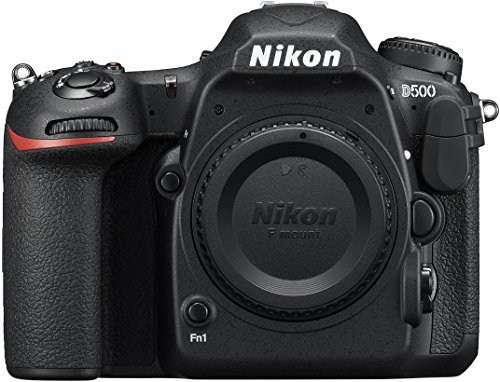 BEST FOR: A 'DO IT ALL' VIBE
If you're looking for a camera that you can take into the humid Amazon rainforest, but also bring along with you for a night out on the town, the Nikon D500 might be the one for you. The ISO range on this camera is extremely high, allowing you to get some great late-night shots, without skimping on the quality, and providing great noise control. 
If you've got your heart set on photographing the beautiful birds that live in the rainy national parks, the Nikon D500 has great weather sealing that will help protect it from the elements. The screen is able to be tilted, allowing you to use the live viewing feature to its full capabilities, even if you need to hold the camera high up above your head to snag that perfect shot. An added bonus is that this model includes a touch screen, meaning you can easily adjust the settings without having to worry about fiddling with dials if you're in a hurry.
Fujifilm X-H1
Specs
Type

:

Mirrorless

Dimensions

:

7.9 x 6.1 x 6.9 in

Weight

:

2.2 lbs

Resolution

:

24.3MP

Weather Resistance

:

Yes

Frames Per Second

:

14
Features
Large Sensor For Rich And Detailed Images
Focus Lever For Quickly Changing Focus Point Selection In Eight Directions
Sixteen Film Simulation Modes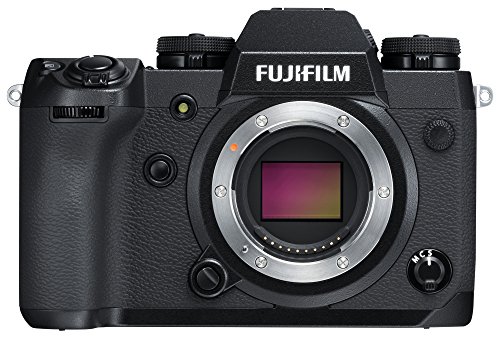 BEST FOR: RAIN OR SHINE
When you look at an expensive camera, you think to yourself that you need to protect it with all of your might — there's no way you'd take that thing out in the rain, or even a little drizzle, right? Wrong! The Fujifilm X-H1 camera is basically made for the elements. With a body made with thick magnesium alloy, it is extremely scratch resistant. 
The camera is also dust and water-resistant, meaning you don't have to worry about it when you're crouching in dewy bushes, trying to capture the flapping wings of a hummingbird. The Fujifilm X-H1 is able to operate in drops of temperature up to 10 degrees Celsius, allowing you to get that perfect shot even on a cold winter morning when your hands are freezing underneath your thermal gloves.
Nikon D5
Specs
Type

:

DSLR

Dimensions

:

6.3 x 6.3 x 3.7 in

Weight

:

3.11 lbs

Resolution

:

20.8MP

Weather Resistance

:

Yes

Frames Per Second

:

12
Features
Fast Shooting Speed
Exceptional Low Light Performance
Integrated Vertical Grip For Shooting In Both Horizontal And Vertical Positions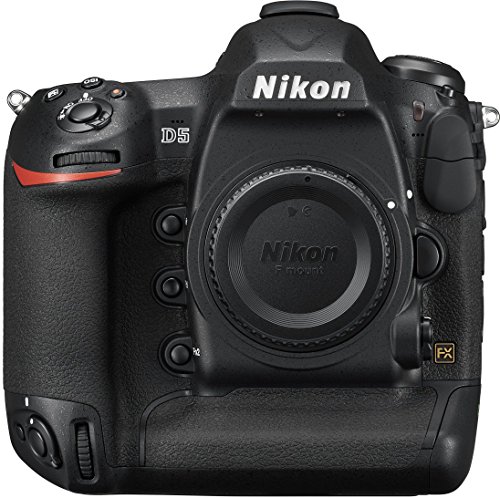 BEST FOR: FAST FLYERS
The Nikon D5 DSLR promises precise and extremely fast autofocus, even in low light environments. Pair this camera with a great Nikon telephoto lens, and you won't ever want to pick up another one. 
The ISO range on the Nikon D5 is completely out of this world, as it is expandable up to 3,280,000. Even though an image taken at that high of an ISO will produce quite a bit of noise, it definitely shows how far Nikon is willing to go to allow its user to get their perfect shot, whether that be during the middle of the day, or during a beautiful sunset. 
When in burst mode, you're able to take up to 200 RAW images at a time, which is a great asset to have for bird photography, allowing you to take full advantage of the beautiful colors and details this camera produces.
Canon EOS-1DX Mark II
Specs
Type

:

DSLR

Dimensions

:

6.2 x 6.6 x 3.3 in

Weight

:

3.37 lbs

Resolution

:

20.2MP

Weather Resistance

:

Yes

Frames Per Second

:

14
Features
Equipped With A Number Of In-Camera Optical Correction Functions For Clear And High-Quality Images
Extremely Fast Shooting Speed To Catch The Moment In Every Situation
Weather-Resistant Magnesium Alloy Body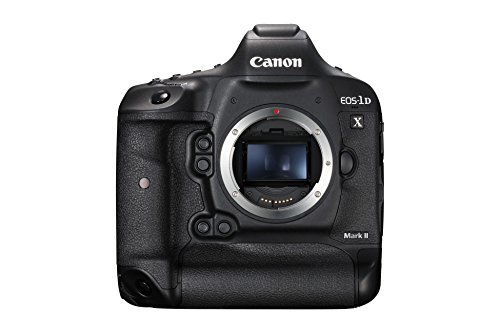 BEST FOR: INCREDIBLY DETAILED SHOTS 
The Canon EOS-1DX Mark II DSLR is able to provide both fast shooting capabilities and extremely detailed shots, ensuring that you leave every shoot satisfied with what you were able to capture. The autofocus on the EOS-1DX Mark II is hard to beat, enabling you to capture a perfectly clear shot even as you duck and weave through the trees to get that money shot. 
The autofocus even holds up when using burst or continuous shooting modes, allowing you to focus on getting that perfect shot, while the camera does the rest of the hard work. Whether you're shooting during a sunny day or late in the evening, this camera has got you covered with amazing low light performance capabilities.
Canon EOS 5D Mark IV
Specs
Type

:

DSLR

Dimensions

:

3 x 5.9 x 4.6 in

Weight

:

1.8 lbs

Resolution

:

30.4MP

Weather Resistance

:

Yes

Frames Per Second

:

7
Features
Modern Image Processor That Can Transition From Taking Still Photographs To Shooting Videos Instantly
Advanced Autofocus System
Responsive Touchscreen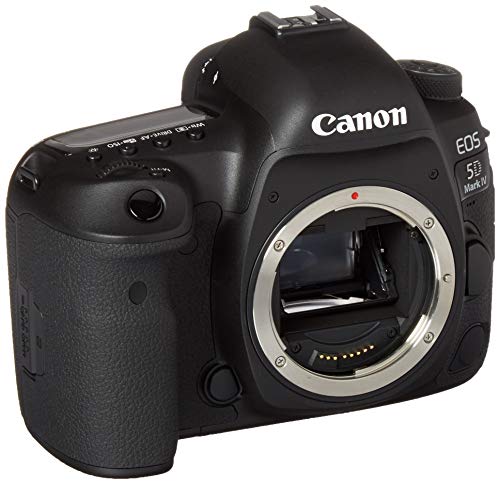 BEST FOR: WANNABE PROS
The Canon EOS 5D Mark IV is a great camera for those budding wildlife and bird photographers wanting to make the switch to full-frame. With 30.4 megapixels of Canon goodness to play with, there is no doubt that you will be able to produce great photos in any environment. 
The camera has great, fast autofocus and allows you to track those pesky birds across your screen with ease. The ISO range is solid, and the camera is able to maintain a fast shutter speed without falling victim to camera shakes, causing photos to come out blurry. 
This camera also has a built-in GPS, allowing you to track where exactly you took certain shots if you need to revisit in the future to capture more photos of the same species of bird. This camera comes with all the advantages of a typical full-frame camera.
Sony a99II
Specs
Type

:

DSLR

Dimensions

:

5.6 x 4.1 x 3 in

Weight

:

1.7 lbs

Resolution

:

42.4MP

Weather Resistance

:

Yes

Frames Per Second

:

12
Features
Fast And Precise Autofocus System
Continuous Shooting At Impressive Speeds Up To 12 Frames Per Second
Durable, Weather-Resistant Camera Body
BEST FOR: STEADY HANDLING IN THE FIELD
Do your nerves and sweaty palms ever get the better of you in the field, when you're trying to get that perfect shot of a quick flying bird? The Sony A99II 42.4 MP DSLR is here to help you! Built to last with a rigid, magnesium alloy body, complemented with manageable dimensions that provide you with an easy grip — you don't have to worry about dropping this one in a haste.
Equipped with an amazing sensor, the shots you're able to capture are extremely realistic, with limited noise. You'll be able to capture even the quickest of movements with amazing built-in autofocus and tracking, ensuring you won't lose sight of your target even when they're on the move, like a lyrebird, ducking and weaving through the trees and blending in with its surroundings as it mimics the sound of your camera shutter.
Canon EOS 7D Mark II
Specs
Type

:

DSLR

Dimensions

:

5.87 x 3.07 x 4.41 in

Weight

:

2.01 lbs

Resolution

:

20.2MP

Weather Resistance

:

Yes

Frames Per Second

:

10
Features
High Performing Processor For Fast Continuous Shooting
Powerful Autofocus System
Produces Sharp Images With Realistic Colors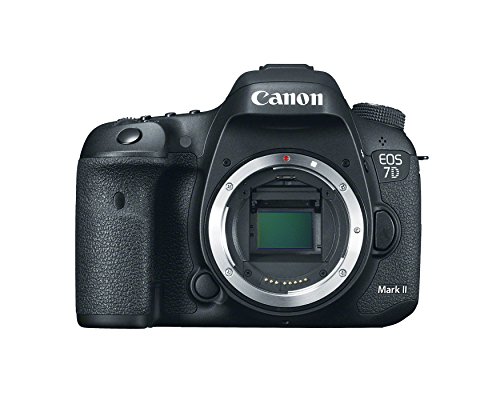 BEST FOR: GOING BEAST MODE 
If you're looking for a camera that can really put up with everything you throw at it, and has stood the test of time, the Canon EOS 7D Mark II might be your perfect match. Becoming a true beast out in the field, its dual processors enable you to continuously shoot for up to 1,000 photos at a time, ensuring you will definitely get that perfect shot of even the fastest of birds.
And you won't have to worry about any sort of delay, as Canon ensures that the 7D Mark II is capable of shooting up to 10 frames per second. Worried about getting that perfect amount of focus? This camera has an 'intelligent tracking system' that, once engaged, allows you to slightly hold down the shutter button in order to track your subject across the screen, giving you time to choose the perfect shot.
Fujifilm X-T30
Specs
Type

:

Mirrorless

Dimensions

:

4.7 x 3.3 x 1.8 in

Weight

:

0.84 lbs

Resolution

:

26.1MP

Weather Resistance

:

No

Frames Per Second

:

8
Features
Accurate Autofocus Tracking And Face Detection
Intuitive Design With Comfortable Controls
4K High-Resolution Video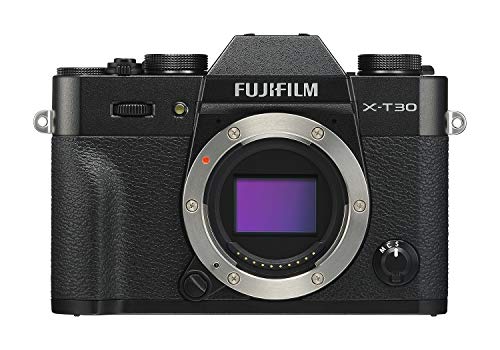 BEST FOR: TRACKING SUBJECTS 
You'll never find a tracker that works faster than the one built into the Fujifilm X-T30. Although it has built-in face and eye recognition that is built for portrait photography, the subject tracker doesn't skimp when it comes to keeping a hold on a fast flapping bird. 
The low-light limit for the tracker has been stretched from previous models, meaning that the camera will be able to hold focus on the subject even when the sun begins to fade away, as you lose track of time trying to get the perfect shot. 
The touch screen makes it really easy to switch between modes or change settings when you're on the go. Plus, the screen can also be tilted in two directions, meaning that it is easy to use even when you have to angle the camera to get the best shot.
Nikon Z6
Specs
Type

:

Mirrorless

Dimensions

:

5.3 x 2.7 x 4 in

Weight

:

1.29 lbs

Resolution

:

24.5MP

Weather Resistance

:

Yes

Frames Per Second

:

12
Features
Effective Autofocus System That Covers The Whole Frame
Eye-Detection Feature For Capturing Sharp Portraits
4K Ultra High-Definition Video And Time Lapse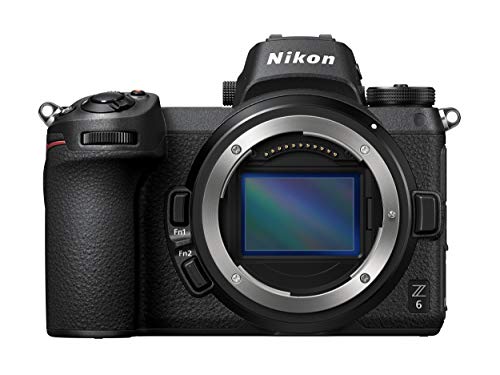 BEST FOR: THE PROFESSIONAL ON THE GO  
The Nikon Z-6 combines its full-frame capabilities with a hard-working processor that allows you to capture the most realistic looking images, so full of vibrancy and incredible details that it will be hard to believe that they're photos, not just frozen pieces of still life. 
Unlike other full-frame cameras, the Nikon Z-6 is mirrorless, making it incredibly lightweight and easy to carry around with you if you're hiking through the national park, trying to get the perfect shot of the native birds. 
With a hugely expandable ISO scale, you can easily take beautiful low light shots just like you would if you were shooting during the middle of the day, no difference in quality at all. The tracking sensor on this camera is top-notch, assuring that your subject will be tracked all over the screen, even right to the edges. You won't lose sight of any beautiful birds.
THINGS TO CONSIDER WHEN BUYING CAMERAS FOR BIRD PHOTOGRAPHY
CAMERA TYPE
While in the past DSLR cameras were the top choice for serious photographers, since mirrorless cameras have entered the market you'll have to think about what category best for you.
DSLR (digital single-lens reflex) are traditional, large cameras that work thanks to a mirror mechanism that reflects the light onto the sensor. They perform well in low light conditions and because of their size they allow for a steady grip. The downside is that they are bulky and heavy to carry if you are hiking in a forest.
Mirrorless cameras, as the name suggests, don't have a mirror inside them. Because of this they are much lighter and more compact than DSLRs, but still offer the same image quality.
RESOLUTION
When we talk about resolution, measured in megapixels (mp), we refer to the size of the image. A high resolution produces more detailed pictures that can also be printed in large format. When it comes to bird photography a resolution higher than 20 megapixels is preferable, as the animals are often small and the picture may need to be cropped in post-production.
SHOOTING SPEED
If you want to catch a bird in flight you will need a fast camera. The continuous shooting speed of a camera is measured in FPS (frames per second), which refers to the number of frames a camera can shoot in a second in optimal conditions. The best cameras for bird photography have shooting speeds of 10 FPS or more.
LENS AVAILABILITY
The standard kit lens that often comes with a camera body won't be enough for bird photography, especially if the animals you plan to shoot are small. A telephoto lens is the go-to piece of gear for bird and wildlife photographers, as it allows to shoot from a distance without disturbing the animals in their natural environment. When buying a camera make sure a lens that is suitable for what you intend to do is available and make sure you check the price, as lenses can often cost more than the camera itself.
WEATHER-RESISTANCE
Photographing birds often means spending a lot of time in the outdoors in uncertain weather conditions. Buying a weather-sealed camera will allow you to keep shooting when it starts raining and will protect your camera in humid climates.
FEATURES EXPLAINED
FULL-FRAME CAMERA
A camera with a sensor equivalent to 35mm film, able to shoot larger, more detailed pictures.
FPS (FRAMES PER SECOND)
The number of pictures a camera can capture in a given second while shooting continuously.
AUTOFOCUS
The mechanism that allows the camera to automatically focus on a subject when the shutter button is pressed.
RESOLUTION
The size of the picture, measured in megapixels.