Updated on December 28, 2021
Whether you're at a bike park with lift assist or you cranked out those gears to the top under your own power, there's no greater adrenaline rush than barreling down the mountain at just under break neck speed. And while you may be in the process of getting all geared up for your foray into this awe inspiring pastime, you don't want to cut corners when it comes to protecting your dome. Even more important than the bike itself, helmets are the one piece of equipment you should never saddle up without. There are a multitude of helmet manufacturers and the options can seem endless. Selecting the best mountain bike helmet can at first glance appear to be a bit overwhelming.
Don't fret! Here at The Adventure Junkies, we pride ourselves in helping you pick the best gear for your next two-wheeled adventure. In this guide, we'll help you find the best mountain bike helmet and have you careening down singletrack while protecting your cranium in no time.
For more of our top mountain biking gear recommendations, check out the Best Women's Mountain Bike Helmets.
Quick Answer

-

The Best Mountain Bike Helmets
Fox Racing Speedframe Pro

Troy Lee Designs Stage MIPS

Troy Lee Designs A1 MIPS Classic

Sweet Protection Bushwhacker II
Comparison Table

-

Best Mountain Bike Helmet

For the best experience turn your device horizontally
Reviews

-

The Best Helmets for Mountain Biking
Giro Manifest Spherical
Specs
Weight

:

11.3 - 13 oz.

Vents

:

19

Visor

:

Yes
Features
Progressive Layering provides dual-density foam liners
Translucent, shatter-resistant AURA reinforcing arch
Roc Loc® Trail Air Fit System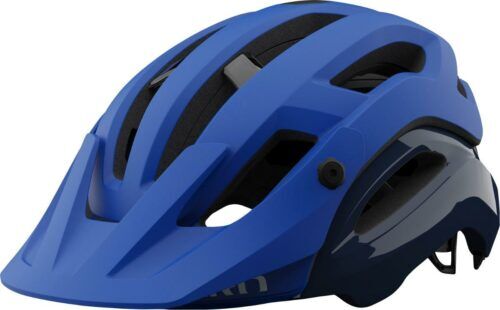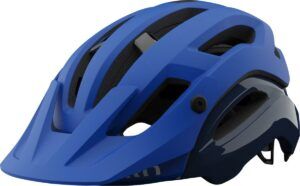 TOP OVERALL HELMET
For a top-of-the-line half-shell model with all the bells and whistles you'd ever want, you'd be hard pressed to find a higher quality alternative.
The Manifest Spherical isn't crafted with your standard MIPS liner — instead, Giro integrates a spherical rotational impact system that comprises two individual foam shells that are connected to each other and rotate against each other in the event of a rotational fall. There are large vents all the way around that provide for ample noggin' breathing and a foam shell that provides for extra coverage in all the right places.
What I like most about the Spherical is that if offers sunglass storage.
Giro Chronicle MIPS
Specs
Weight

:

13 oz.

Vents

:

14

Visor

:

Yes
Features
Plush Coolmax Padding (to keep your head cool and comfortable for your entire ride)
Has MIPS (Multi-Directional Impact Protection System)
One-Handed Adjustment
BEST FOR: TECHNICAL DESCENTS
Founded in 1985, Giro is a United States based cycling and snowsports company. Their offerings include eyewear, apparel, and of course, helmets. The Chronicle features the MIPS rotational impact safety layer, so you can feel confident wearing this helmet on even the steepest of descents.
The helmet is secured in place by a proprietary dial-in system that can be adjusted with one hand. The fourteen vents channel the air throughout the helmet with ease. The Chronicle is designed to be goggle compatible and the integrated visor can be lifted, allowing for placement of goggles, and then lowered before heading downhill. The plush Coolmax padding allows for extra moisture wicking in addition to the extra comfort qualities.
Fox Racing Speedframe Pro
Specs
Weight

:

24.8 oz.

Vents

:

19

Visor

:

Yes
Features
Removable, washable XT2 liner
EPS Fidlock SNAP helmet buckle
3-position adjustable visor 360 Fit System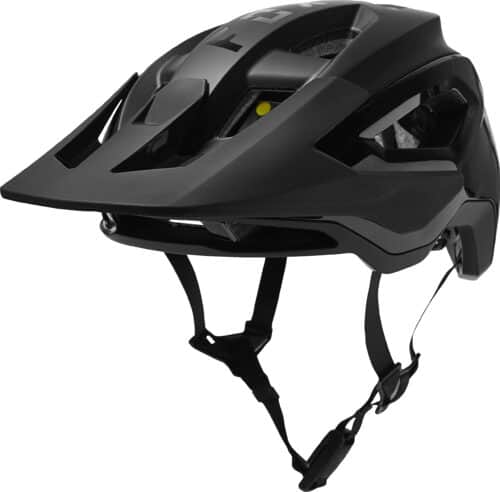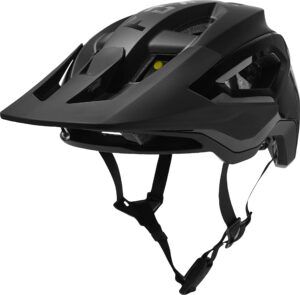 BEST FOR: TRAIL RIDING
Riders in need of a high-quality helmet with trail-specific features at a mid-range price, look to the Speedframe — it's everything you're looking for.
Despite being middle-of-the-pack in terms of cost, the Speedframe Pro packs a punch in terms of trail-specific features. Fox outfitted this helmet with a MIPs rotational impact system and dual-density EPS foam, making for a noggin protector thats effective and comfortable. With an adjustable visor and harness system, it's easy to dial in the perfect fit.
What I like most about the Speedframe is how comfortable it is to wear.
POC Octal X SPIN
Specs
Weight

:

10 oz.

Vents

:

18

Visor

:

No
Features
Eye Garage Keeps Your Sunglasses In Place
Embedded Recco Reflector Enhances Radio Signals From Search-And-Rescue Recco Detectors
Proprietary Impact Protection System (SPIN)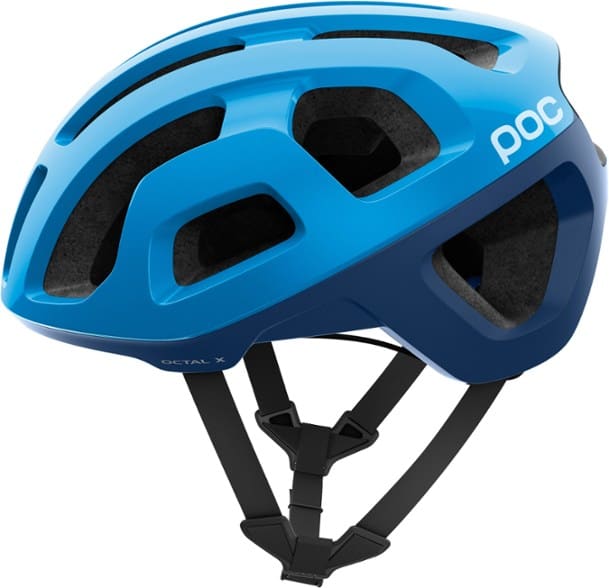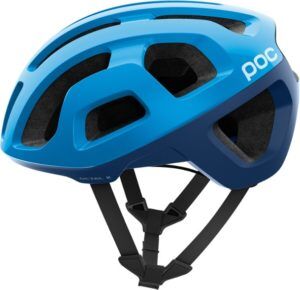 BEST FOR: CROSS-COUNTRY (XC)
Less than twenty years old, POC is a Swedish company that creates products that help create a safer experience for active people in sports that can sustain head and body injuries like skiing and cycling.
This is the only helmet in this guide that doesn't feature a visor as this helmet is designed for the XC (cross-country) rider and a visor isn't as much of a necessity as the need for a lightweight model with ample ventilation. POC helmets feature the brand's proprietary SPIN rotational impact protection system which is designed to reduce the amount of force transmitted to the head and brain during a crash. The eye garage is a cool feature that helps to keep your sunglasses in place. Only the POC helmets in this guide feature the embedded RECCO reflectors which, when used in conjunction with RECCO detectors, can help locate lost or injured riders.
Troy Lee Designs Stage MIPS
Specs
Weight

:

1 lb. 8 oz.

Vents

:

25

Visor

:

Yes
Features
Dual-density EPS and EPP foam offers protection against high- and low-speed impacts
Equipped with 2 liners, 3 sets of cheekpads and 2 neck rolls for a custom fit
Moisture-wicking, quick-drying, comfort liner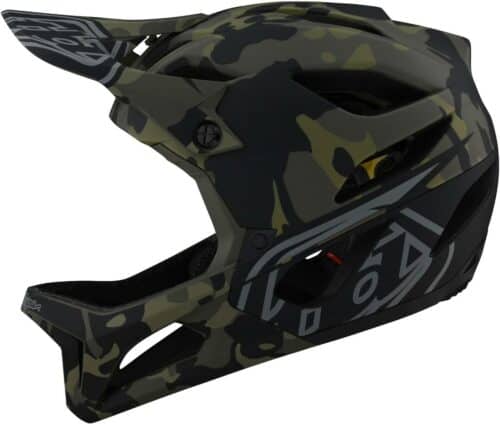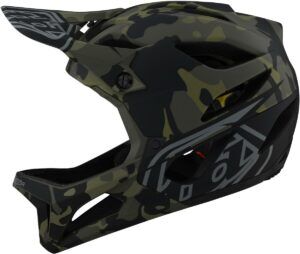 BEST FULL-FACE MODEL FOR DOWNHILL RIDING
If you're looking for the lightest downhill-certified full-faced helmet on the market — look no further.
The Troy Lee Designs Stage is the brand's first full-face style helmet in its line-up — and it's an impressive feat, to say the least. This helmet features MIPS rotational impact protection, 25 vents that maximize airflow, and a magnetic Fidlock system that makes it easy to buckle on and off.
What I like most about this helmet is how lightweight it is for a full face model.
Smith Venture MIPS
Specs
Weight

:

11 oz.

Vents

:

20

Visor

:

Yes
Features
Adjustable Fit
Proprietary Venting System Aids In Preventing Fogging On Sunglasses
Has MIPS (Multi-Directional Impact Protection System)
BEST FOR: ALL-MOUNTAIN RIDING
What began in 1965 to create better snow goggles has morphed into a global company that creates engineered sunglasses, goggles, and yes, helmets. The Venture contains the MIPS layer that helps to reduce rotational motion of the brain during impact and lessening the severity of the crash.
Created using in-mold construction (where the outer shell is bonded to the foam in a mold utilizing steam and pressure), the result is a lightweight and durable helmet for the full spectrum of mountain biking. Using a proprietary adjustable fit system, the helmet will remain secure over any terrain. The twenty vents not only create an aerodynamic effect, but also perpetuate cooling as you ride. The helmet also has an integrated visor to provide additional protection from the sun.
Troy Lee Designs A1 MIPS Classic
Specs
Weight

:

12.7 oz

Vents

:

15

Visor

:

Yes
Features
Has MIPS (Multi-Directional Impact Protection System)
Multipurpose Adjustable Stabilizer
Eight Intake Passages That Draw In Cool Air For Maximum Ventilation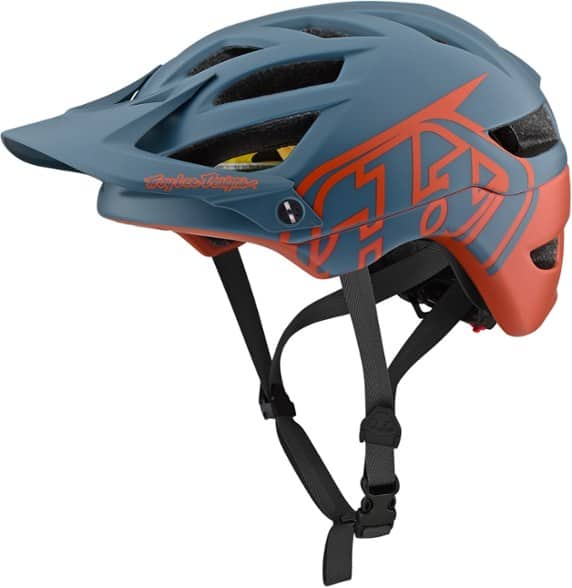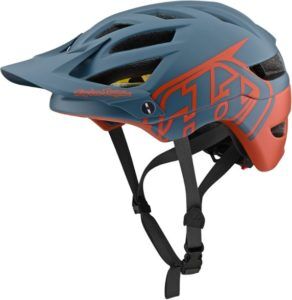 BEST FOR: DOWNHILL RIDING
Troy Lee Designs began over three decades ago in California. The brand now creates a wide range of products for the motocross and mountain biking industry including helmets, apparel, and protective gear.
One of the many helmets in this guide featuring MIPS, the A1 also features eight pressurized intake passages which draw in cool air while the rear outlets work to exhaust the heat that builds up under the helmet away from your head. The adjustable stabilizer on the back of the helmet helps to fine tune the fit. The adjustable visor on the front provides additional protection on the trails.
POC Tectal Race SPIN
Specs
Weight

:

13 oz.

Vents

:

15

Visor

:

Yes
Features
Adjustable Visor
Proprietary Impact Protection System (SPIN)
Integrated Goggles Clip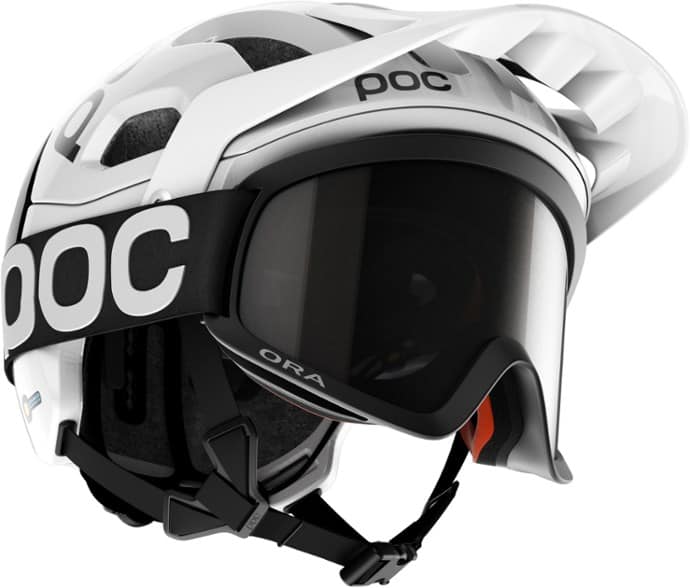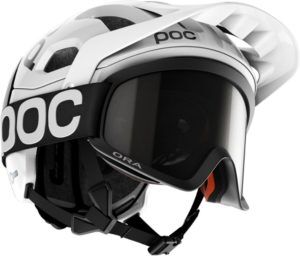 BEST FOR: DOWNHILL RIDING
Founded in 2005, the Swedish brand POC got its beginning addressing ski racing safety. That same mission and technology has been expanded to provide safety measures for other gravity fueled sports, including mountain biking.
The Tectal Race also features the proprietary SPIN rotational impact system. The SPIN pads allow the helmet to move with the head and therefore reduce the force of impact. Paired with an adjustable visor, the Tectal Race features a goggles clip for securing the eyewear on race day or just for intense riding. Like the other POC helmet, this model also features an embedded RECCO reflector for assisting in the location of injured or lost riders.
Sweet Protection Bushwhacker II
Specs
Weight

:

11.3 oz.

Vents

:

13

Visor

:

Yes
Features
Adjustable Fit With Turn-Dial Mechanism
Ultralight
Optimized Venting Without Exposing Most Vulnerable Areas Of The Head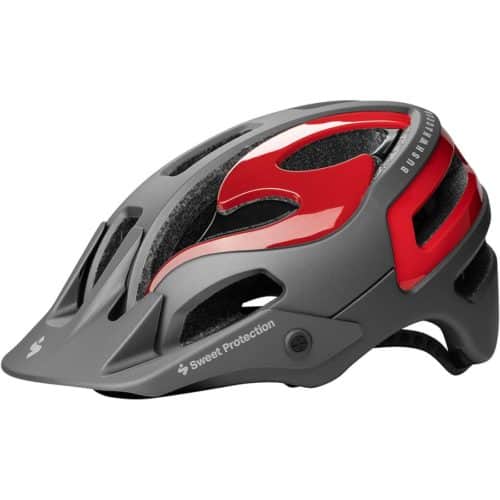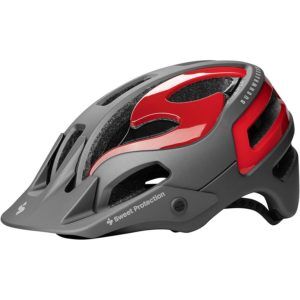 BEST FOR: DOWNHILL AND CROSS-COUNTRY
Harkening back to 1988, Sweet Protection got its start in Norway and has been creating protective gear for adventure sports ever since. What began as a school paper created the basis of the Sweet Protection mantra: Stronger, Lighter, Better.
The Bushwhacker II is created using a five-piece in-mold plastic shell fused with shock absorbing foam to create a highly protective casing for your cranium. The helmet is secured utilizing a proprietary turn-dial mechanism. It's one of the lightest helmets in this guide and even though it only has thirteen vents, the helmet is designed to efficiently channel the air to keep your head cool even under pressure. The foam comfort pads inside the helmet are wrapped in a hypoallergenic and moisture-wicking fabric.
Bell Sixer MIPS
Specs
Weight

:

14.5 oz.

Vents

:

26

Visor

:

Yes
Features
Has MIPS (Multi-Directional Impact Protection System)
Four-Position Adjustable Visor
Integrated Breakaway Camera Mount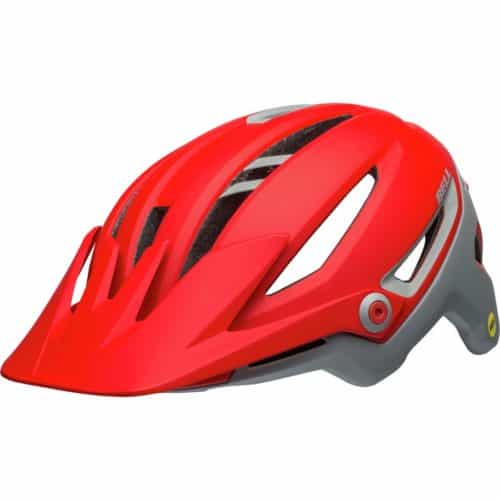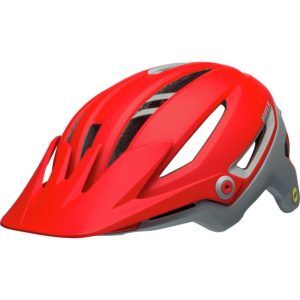 BEST FOR: MAXIMUM VENTILATION
Perhaps one of the most recognized names in the bike helmet market, Bell Helmets got its start in the 1950s making race car helmets. Since those humble beginnings, the brand has continually pushed the envelope in creating quality protective gear for a myriad of sports.
The Sixer helmet features the MIPS protective layer for reducing the rotational forces associated with an impact. This helmet sports the most vents of any helmet in this guide with twenty-six. Other features worth noting include the 4-position adjustable visor and an integrated breakaway camera mount. Looking for a particular color? No worries. The helmet comes in a plethora of color options.
THINGS TO CONSIDER BEFORE BUYING A MOUNTAIN BIKE HELMET
TYPE
When choosing a bike helmet, it's important to consider the type of riding you plan to do. Helmets designed for road cycling don't typically provide enough protection for the terrain associated with mountain biking. The three main types of mountain biking are cross-country (XC), all-mountain, and downhill.
Cross-Country (XC)
Cross-country riding involves covering a lot of ground with limited technical terrain. This can involve lots of uphill riding where adequate ventilation is key to surviving the climb. The POC Octal X SPIN is a great choice for XC riding.
All-Mountain
All-mountain riding involves more technical downhill terrain and therefore should include more protection than what the average XC or road helmet can provide. All-mountain helmets often provide more coverage around the temples, the back, and the sides of the head. They often include more padding as well. The Smith Venture MIPS and Troy Lee Designs A1 MIPS are good examples of all-mountain helmets.
Downhill
Downhill riding is found in most bike parks and the bulk of the riding involves careening down rocky and technical terrain. We didn't include any of the full face mask models in this guide as they can be super hot if any pedaling is involved. The POC Tectal Race SPIN is an excellent option that is on our list, as it also includes a goggle clip for securing your eyewear while racing or aggressive riding.
HELMET SIZE AND FIT
No two heads are alike. Therefore, there is no better way to ensure proper fit than trying on a multitude of helmets to find the one that fits your lid the best. With that said, helmets come in different sizes and there is no one size fits all when it comes to finding the right one for your unique head shape. In preparation, you can know the size of your head prior to searching manufacturers.
How to Measure Your Head for a Helmet
First, find a flexible measuring tape (the kind that a seamstress and tailor would use) and measure the circumference around your head just above your ears and roughly one-inch above your eyebrows. The measurement should include the largest part of your head. Make sure to record your results in both inches and centimeters (or convert). This number should fall within the range of one of the helmet sizes.
Fit is crucial to ensuring that your helmet performs at its maximum potential. If the helmet is too tight, you'll be prone to seeking a resolution throughout your entire ride. If it's too loose, you will possibly subject yourself to the helmet not working properly in the event of an accident. A helmet should fit snug without being too restrictive. Most premium helmets come with a form of adjustment dial on the back which allows you to dial-in the fit and most can be adjusted with or without gloves.
VENTILATION
Ventilation is crucial whether you are pounding out the miles on the uphill or shooting down the slopes at a bike park. It's easy to work up a sweat even riding the fast downhills and having an option to allow for heat dispersal is paramount. As you can tell from the list above, there is a wide range of options ranging from thirteen to twenty-six vents. Optimal ventilation isn't as basic as looking at the number of vents, though it's a good place to start. Some helmets might have a lower number of vents but more adequately move air from the front to the back.
SAFETY
MIPS (Multi-directional Impact Protection System) is found on many of the helmets in this guide like the Giro Chronicle and the Bontrager Rally. Other proprietary alternatives to MIPS include SPIN (both POC helmets in this guide) and those found in the Sweet Protection and Shred helmets.
In addition to adding a steeper price tag to the cost of the helmet, the advantage of these safety systems is that they add a layer of protection. With MIPS, a low-friction layer is added to the helmet that allows the head to move 10-15mm within the helmet in all directions. This is important during an angled impact as it reduces the rotational motion to the brain.
COST
If your budget is limited, cut corners elsewhere and splurge in the helmet category. You only have one brain and spending a little extra to ensure you survive a potentially high impact crash is worth the investment. There are options that are relatively inexpensive, but you need to ask yourself if those models are going to offer you the best level of protection.
FEATURES EXPLAINED
MIPS
MIPS stands for Multi-directional Impact Protection System. For more information, read the paragraph above about safety.
RECCO REFLECTOR
This advanced rescue technology involves the use of a RECCO detector. It's advantageous in the event of an avalanche or when someone becomes lost in the outdoors. The RECCO detector emits a directional radar signal and the reflector replies with an echo. Rescuers are then able to zero in on the potential victim. These reflectors are available in apparel as well as both POC helmets in this guide.
BOA
BOA is a performance fit system that allows users to dial-in for a precision fit. To loosen, you just have to pull up on the dial. To engage, push in and dial to the desired resistance and it will hold indefinitely. This system is used in a multitude of products including footwear, helmets, and medical applications.
IN-MOLD CONSTRUCTION
Known by other names like in-molded, molded in the shell, and other proprietary names, the technique is relatively the same. A thin outer piece of plastic is placed in a mold and foam is injected. Under pressure and steam, the foam expands and bonds with the plastic, creating the helmet shape.
VISOR
A lot of mountain bike helmets now feature either a fixed or adjustable visor. This addition can provide additional protection from the sun or another layer of protection from rogue limbs and branches while riding down the trails.
READ MORE
For more of our top mountain biking gear recommendations, check out these popular buyer's guides: