Updated on February 7, 2020
When you're heading out on the road for an adventure, photos make some of the very best souvenirs, so you should always have your camera with you. Great lenses are the key to truly stunning photos, but it's hard to choose which travel lenses to bring with you when space is limited. If you have a Nikon camera, you have a multitude of lens options. To help cut through the confusion, we here at The Adventure Junkies will help you determine the best Nikon travel lenses for your next trip.
For more of our top travel photography gear recommendations, check out the Best Travel Lenses.
Quick Answer

-

The Best Nikon Travel Lenses
Nikon AF-S NIKKOR 24-120mm

Nikon AF-S NIKKOR 28-300mm

Nikon AF-S NIKKOR 24-85mm

Nikon AF-S FX NIKKOR 24-70mm

Nikon AF-P DX NIKKOR 10-20mm

Nikon AF-P NIKKOR 70-300mm

Nikon AF-S FX NIKKOR 50mm

Nikon AF-S FX NIKKOR 16-35mm
Comparison Table

-

Best Nikon Travel Lens

For the best experience turn your device horizontally
Reviews

-

The Best Nikon Lens for Travel
Nikon AF-S NIKKOR 24-120mm
Specs
Focal Length

:

24-100mm

Weight

:

1.6 lbs
Features
Zoom Ranges From Wide Angle To Telephoto
Precise Autofocus Can Easily Be Overridden Manually For More Control
Image Stabilization Provides Sharp Photos Even When Shooting Handheld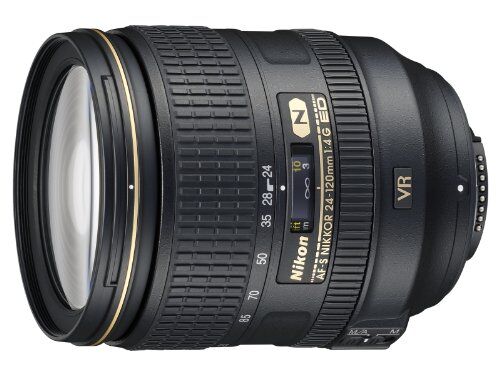 BEST FOR: ALL-AROUND VERSATILITY
If you're looking for one travel lens to take with you that can do it all, the Nikon AF-S NIKKOR 24-120mm offers a versatile range of focal lengths in a single, high-quality zoom lens. With this lens, you can shoot wide-angle closeups then quickly zoom to a short telephoto to capture distant subjects, all without switching lenses.
The NIKKOR 24-120mm has excellent image stabilization, so your shots won't be blurry, even when you're on-the-go shooting handheld. The Silent Wave Motor provides precise and fast autofocus capabilities, yet you can simply switch to manual focus if you want complete control.
Nikon AF-S NIKKOR 28-300mm
Specs
Focal Length

:

28-300mm

Weight

:

1.8 lbs
Features
Long Telephoto Range To Zoom In On Far Away Objects
Image Stabilization Prevents Blur Even When Zoomed In
Zoom Lock Switch Prevents Lens From Accidentally Extending During Travel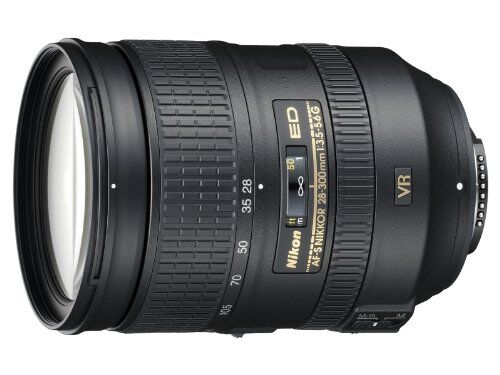 BEST FOR: ZOOM RANGE
The Nikon AF-S NIKKOR 28-300mm lens is the travel lens of choice when you need a long zoom range. This lens can zoom in to full telephoto so you can capture clear shots of subjects far in the distance. At the wide end, it is suitable for landscape photos as well. However, the NIKKOR 28-300mm has a fairly slow aperture when it is zoomed in all the way, meaning it does not let in as much light as lenses with a faster aperture.
One feature that makes the NIKKOR 28-300mm lens especially nice for travel is the zoom lock switch which prevents the lens from extending accidentally in your bag during transport.
Nikon AF-S NIKKOR 24-85mm
Specs
Focal Length

:

24-85mm

Weight

:

1 lb
Features
Fast Autofocus So You Always Get A Sharp Shot
Image Stabilization Helps In Low Light & Handheld Situations
Produces Accurate Colors In Strong Lighting Conditions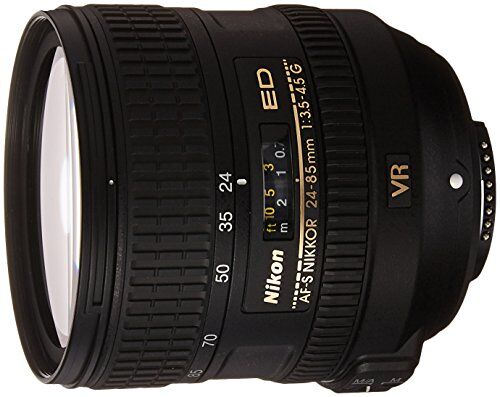 BEST FOR: GENERAL USE
If you don't need a long zoom range, the Nikon AF-S NIKKOR 24-85mm is a good choice for a general lens. You can shoot wide angle landscapes and also capture great portraits with this lens, but you won't be able to zoom close to objects far away. The autofocus is precise, and you can easily switch it to manual if you need more control.
The Vibration Reduction image stabilization system is a real asset when shooting handheld, and it also automatically detects when you're using a tripod for video and adjusts the image stabilization to allow you to still pan smoothly.
Nikon AF-S FX NIKKOR 24-70mm
Specs
Focal Length

:

24-70mm

Weight

:

2 lbs
Features
High Performance In Low Light Conditions
Excellent Clarity And Color Reproduction
Durable Construction That Is Both Dust & Moisture Resistant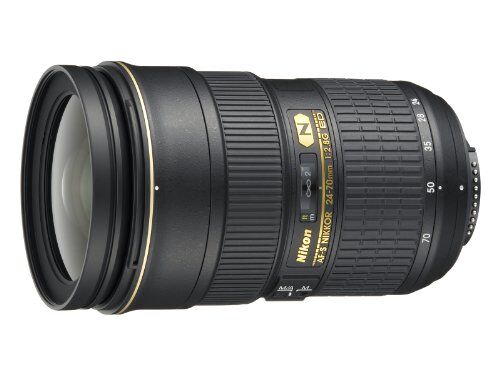 BEST FOR: CAPTURING CANDIDS
You can't beat the Nikon AF-S NIKKOR 24-70mm for taking pictures of people when you're traveling. This lens captures beautifully illuminated images through its full range of zoom, and in low light, it's great for playing with depth of field and focusing on select subjects. Internal elements in the lens are designed to provide clarity and reduce weird color effects, while special coatings prevent distracting lens reflections.
This zoom lens can capture landscapes as well, although the zoom range is not super long, so if you want a telephoto lens, you should add another lens to your kit as well.
Nikon AF-S NIKKOR 35mm
Specs
Focal Length

:

35mm

Weight

:

10.8oz
Features
Compact Size Is Useful For Travel
Performs Well In Various Lighting Conditions
Integrated Coating On Lens Elements Enhances Contrast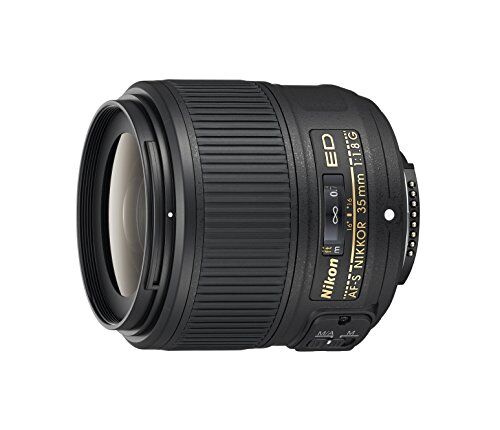 BEST FOR: VERSATILE FIXED LENS
The Nikon AF-S NIKKOR 35mm is a fixed prime lens, so you can't zoom with it, but this focal length imitates the perspective you naturally see with your eyes, making it extremely versatile for natural shooting. The fast aperture lets in a lot of light which creates clear images, even in low light conditions. It also means the background ends up blurrier than the subject you focus on, providing a beautiful depth of field effect.
The small size of this lens means it is very easy to carry when you're traveling. If you already have a zoom lens, this makes a great complementary lens to have in your camera bag.
Nikon AF-P DX NIKKOR 10-20mm
Specs
Focal Length

:

10-20mm

Weight

:

8.1oz
Features
Ultra Wide Angle Offers A Unique Perspective
Lens Elements Designed To Eliminate Distortion
Very Lightweight For Traveling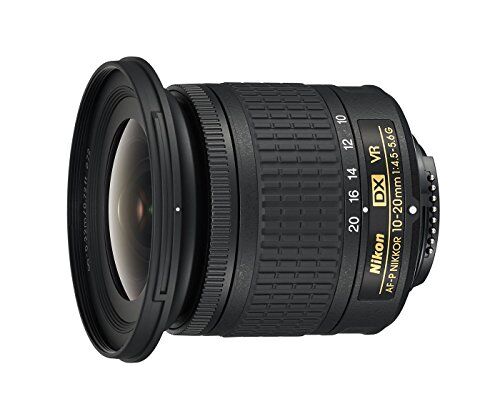 BEST FOR: WIDE ANGLE
When you want to play around with a super wide angle lens, the Nikon AF-P NIKKOR 10-20mm lets you find an interesting new point of view. This lens excels at landscapes and cityscapes, which is extremely useful when you're traveling. It also provides a fun perspective for closer shots of people and animals, and you can focus on subjects as close as 0.8 feet away.
Though this lens lets you take cool wide angle photos with compatible Nikon cameras, it won't work properly with all cameras, so double-check that you have a compatible camera before adding this lens to your camera kit.
Nikon AF-P NIKKOR 70-300mm
Specs
Focal Length

:

70-300mm

Weight

:

1.5lbs
Features
Large Zoom Ring Makes Adjustments Easy
Dust And Water Resistant Construction
Smooth Autofocus Is Also Quiet When Shooting Video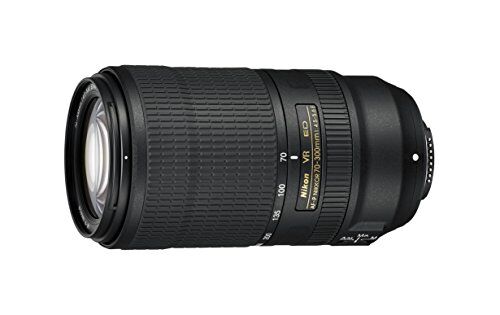 BEST FOR: ACTION PHOTOS
The Nikon AF-P NIKKOR 70-300mm lens lets you zoom in or out to follow the action of adventure, wildlife, or whatever you might encounter on your travels.The versatile focal length range of this zoom lens lets you capture both wider landscape shots along with telephoto images, and the large zoom ring makes it easy to quickly adjust your framing. The smooth autofocus also helps you catch fast-moving subjects with clarity.
Due to its durable construction which is both dust and water resistant, the NIKKOR 70-300mm lens can handle adventure travel, and the short length for a zoom lens makes it easy to pack.
Nikon AF-S FX NIKKOR 50mm
Specs
Focal Length

:

50mm

Weight

:

6.5oz
Features
Captures Clear Shots In Various Lighting Conditions
Extremely Lightweight Making It Easy To Carry On-The-Go
Switch Allows You To Seamlessly Change From Auto To Manual Focus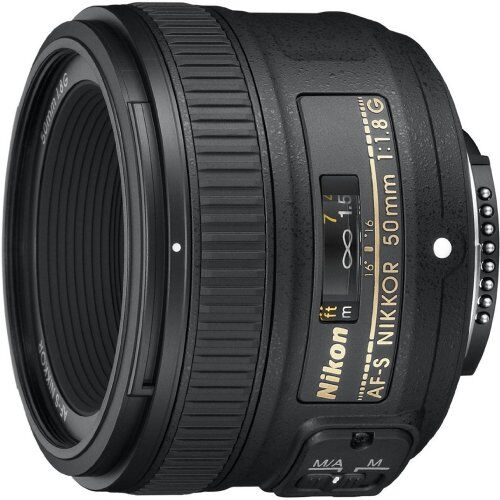 BEST FOR: NATURE PHOTOGRAPHY
The Nikon AF-S NIKKOR 50mm is a dream lens for capturing outdoor scenes just as you see them with your naked eye, since this focal length mimics your natural perspective. It is a great choice to travel with on an outdoor adventure because you can never predict weather conditions, and the NIKKOR 50mm performs extremely well in whatever lighting conditions you might find yourself in.
Because this prime lens has a fixed focal length, you'll need to bring another lens along if you want a zoom or telephoto option. But the NIKKOR 50mm makes an ideal additional lens, especially since it is so small and lightweight.
Nikon AF-S FX NIKKOR 16-35mm
Specs
Focal Length

:

16-35mm

Weight

:

1.5lbs
Features
Internal Elements Reduce Lens Distortion
Image Stabilization Counteracts Blurriness
Fast Autofocus Makes It Easy To Capture Your Subject Clearly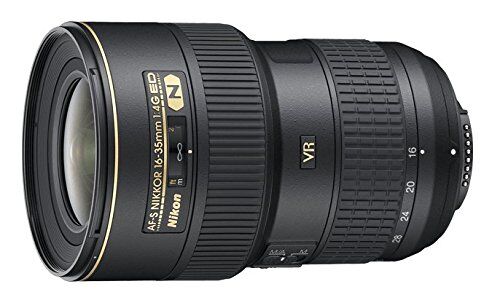 BEST FOR: LANDSCAPES
If you love landscape photography, the Nikon AF-S NIKKOR 16-35mm lens belongs in your travel camera bag. This zoom lens lets you choose from a variety of wide angle focal lengths to perfectly capture the beautiful landscapes you discover on your outdoor travels. The image stabilization keeps your shot steady, even when you're shooting handheld, and the design of the lens keeps your image sharp through the entire zoom range.
Since the NIKKOR 16-35mm lens only offers wide angle options, it is best paired with another lens when you're traveling if you want a full range of focal length options.
Nikon AF S NIKKOR 85mm
Specs
Focal Length

:

85mm

Weight

:

12.3oz
Features
Lightweight & Compact Size Is Ideal For Travel
Aperture Provides Shallow Depth Of Field For A Blurred Background
Handles Low Light Conditions Well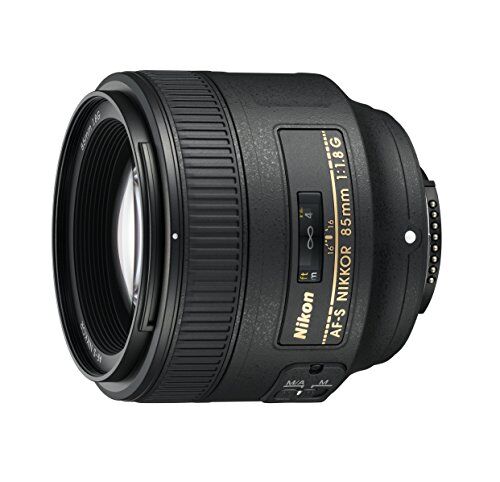 BEST FOR: PORTRAITS
If you want to capture gorgeous portraits that highlight your subject while blurring the background (called a bokeh effect), the Nikon AF-S NIKKOR 85mm lens will make a useful addition to your travel lens collection. This lens also captures skin tones beautifully and handles low light conditions well, thanks to a wide aperture.
While the Nikon AF-S NIKKOR 85mm shines at portraiture, it is is a prime lens with a fixed focal length, so it is not the most versatile lens. But it is lightweight and small, so it makes a good extra travel lens.
THINGS TO CONSIDER WHEN BUYING NIKON TRAVEL LENSES
Lenses are crucial pieces of gear for any photographer and have a strong influence on the quality of shots you can capture. They also are a big investment, so it's important to be educated as you make your choice of Nikon travel lenses. First and foremost, you should decide if you just want one lens to bring along on your travels, or if you want to build a kit of multiple lenses for more versatility. Adorama gives some great tips for figuring out which lenses you need for your travel photography.
FOCAL RANGE
When you're choosing a Nikon lens for travel, the biggest decision is focal length. A zoom lens lets you shoot objects in the distance, while a selection of fixed prime lenses can give you the range to shoot everything from close-ups to landscapes, if you change out the lenses.
If you just want to bring one lens with you on your travels, a lens with a wide zoom range gives you the most flexibility, but a variety of lenses really opens up your options.
WEIGHT
Obviously, when you're traveling, weight is an important consideration. If your lenses are heavy, you're not going to want to bring them with you, and then you might miss the shot you want. Depending on where you're traveling, it might make sense to bring only one lens, in which case it's probably okay if it's a heavier zoom lens. But if you're planning to bring a few of lenses with you, it's a good idea to note the weight to make sure your camera bag doesn't become a burden.
FEATURES EXPLAINED
AUTOFOCUS
The internal system designed to automatically focus on the subject and maintain sharpness and clarity.
APERTURE
The part of the lens that opens to let light pass through.
IMAGE STABILIZATION
A digital system that counteracts the effects of a shaky camera and reduces blur.
ZOOM
A lens that can be adjusted between various focal lengths.
TELEPHOTO
A lens that is long enough to capture subjects that are far away in the distance.
PRIME
A lens that only has one focal length, so it is fixed and can't zoom in.