Updated on May 25, 2022
When setting out for a day hike with the kids or a trip into the mountains with friends, you're going to need a reliable pack to carry your equipment. Preferably something light, comfortable and with enough space for your needs. But the best day hiking backpack can be hard to find.
Searching for the perfect backpack can seem like a daunting task, but fortunately, our experts here at The Adventure Junkies have picked out the 10 best day hiking backpacks for you. Read through the list below to find out which is best for your next hiking adventure.
For more of our top hiking gear recommendations, check out the Best Hiking Backpacks.
Quick Answer

-

The Best Day Hiking Backpacks
Gregory Inertia 20 Hydration
Comparison Table

-

Best Day Hiking Backpacks

For the best experience turn your device horizontally
Reviews

-

Best Day Hiking Backpacks
Osprey Talon 22
Specs
Gender

:

Men's

Weight

:

1 lb 12.6 oz

Pockets

:

7

Volume

:

22 L
Features
External Hydration Sleeve
Helmet Attachment
Hipbelt Pockets
Trekking Pole Attachment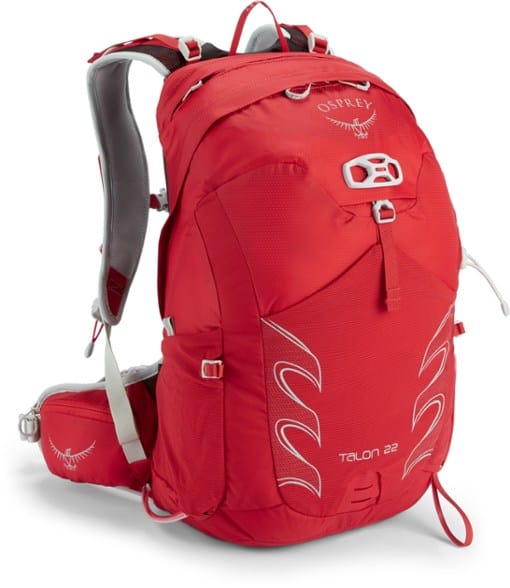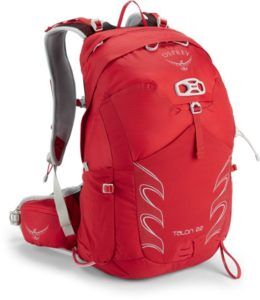 BEST DAY PACK OVERALL
Equipped with seven exterior pockets and a trademark Stow-On-The-Go trekking pole attachment — a safe place to store your poles while hiking — the Osprey Talon 22 is the perfect day hike pack for a slow moving hiker. An external hydration sleeve saves space inside while hip belt pockets allow for quick access to energy bars or a compass.
This is a great day pack for any hiker looking to carry some extra goodies for their friends. And with additional bungee tie-offs and an ice-axe loop, you can even take this on a more adventurous expedition as well.
REI Co-op Flash 18
Specs
Gender

:

Unisex

Weight

:

9 oz

Pockets

:

1

Volume

:

18 L
Features
Converts into a stuff sack by turning it inside out
Detachable hipbelt and sternum strap
Hydration-compatible
Exterior zippered pocket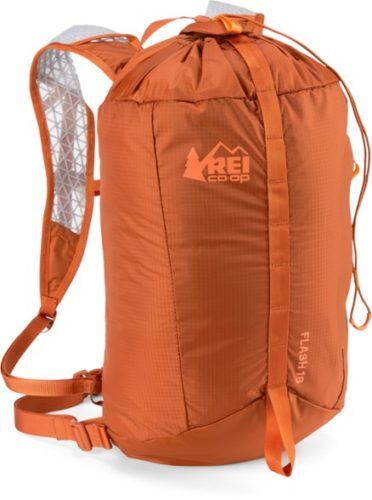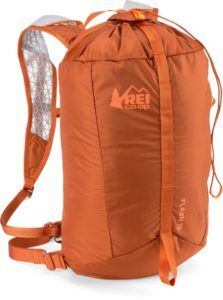 BEST FOR: HIKERS ON A BUDGET
You won't find a higher quality daypack in its class that costs under $50. The Flash 18 is frameless by design, so it lacks the rigidity some other daypacks offer. This pack features breathable mesh and enough padding in all the right places — two aspects that combine to make carrying a light load as comfortable as it can be. What we like most about the REI Co-op's Flash 18 daypack is how well built it is for something so affordable.
REI Co-op Traverse 35
Specs
Gender

:

Men's

Weight

:

3 lbs 2 oz (M) 3 lbs 4 oz (L)

Pockets

:

8

Volume

:

35 L (M) - 37 L (L)
Features
Large zippered front pocket
On-the go bottle pockets
Integrated raincover
Hydration compatible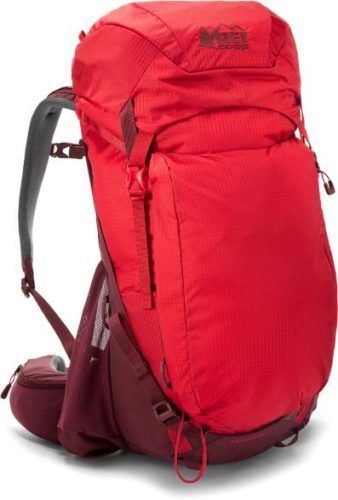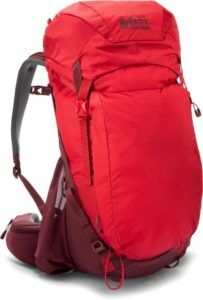 BEST FOR: HAULING HEAVIER LOADS
If you're looking for a burly daypack that prioritizes comfort and carrying capacity, the Traverse 35 is likely to meet your needs. This daypack is made from recycled fabrics and includes a steel internal frame that stabilizes heavy loads with ease. Its wire mesh frame makes for an all-around comfortable, modular product. What we like most about the Traverse 35 is the comfortable contoured hip belt and shoulder straps that boast just the right amount of padding.
Osprey Daylite Plus
Specs
Gender

:

Unisex

Weight

:

1 lb 5 oz

Pockets

:

5

Volume

:

20 L
Features
Bluesign®-approved recycled fabrics
Adjustable sternum strap with whistle
Attaches to a variety of compatible Osprey packs
Dual water bottle side mesh pockets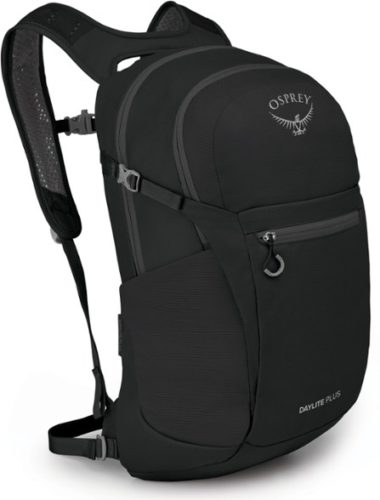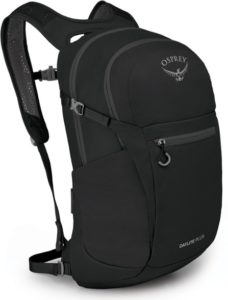 BEST FOR: TOWN TO TRAIL USE
This lightweight pack isn't feature-rich, but won't leave you wanting for much on any short hike or jaunt around town. The Daylite Plus is a simple, streamlined pack designed with a minimalist suspension that's comfy to wear for extended periods of time. What we like most about this daypack is the included internal padded laptop sleeve and plenty of pockets for organizing all your gear.
Deuter Speed Lite 20
Specs
Gender

:

Unisex

Weight

:

1 lb 1 oz

Pockets

:

4

Volume

:

20 L
Features
Padded Back Panel
Removable Hipbelt
Helmet And Gear Loops
BEST FOR: OUTDOOR SPORTS
With 20 Liters of storage, the Deuter Speed Lite 20 is considered by hiking enthusiasts to have one of the best designs on the market. A padded back panel and specially crafted shoulder straps make this an incredibly comfortable backpack. And an external helmet attachment loop means that you can take this backpack out on your favorite sporting adventure, whether that's climbing, mountain biking or treacherous hiking. Overall, the Deuter Speed Lite 20 is great for both beginners and experts.
Sea to Summit Ultra-Sil
Specs
Gender

:

Unisex

Weight

:

2.5 oz

Pockets

:

1

Volume

:

20 L
Features
Two-Way Zipper Closure
Stuff Sack For Easy Transportation
Reinforced Stitching For Lifelong Durability
Attachment For Bike Light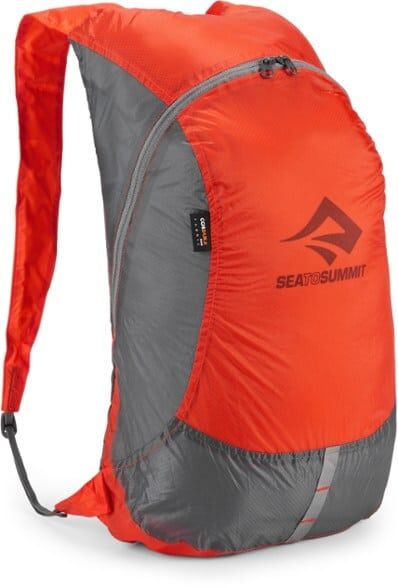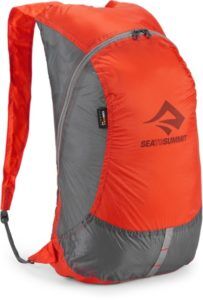 BEST FOR: FAST HIKERS
There's a reason the Sea to Summit Ultra Sil won the Backpackers Editors' Choice Gold Award in 2017. With the ability to withstand a load up to 250 times its own weight and then pack into a tennis-ball sized pocket afterwards, the Ultra-Sil is perhaps the sleekest, most streamlined day pack out there.
A specialized silicon fabric ensures strength and durability while reinforced shoulder straps give you the comfort you need. Note that this backpack is best for minimalist hikers with heavier loads. It's even great for taking to the grocery store too!
Osprey Tempest 20
Specs
Gender

:

Women's

Weight

:

1 lb 10.2 oz

Pockets

:

7

Volume

:

20 L
Features
External Hydration Sleeve
Helmet Attachment
Hipbelt Pockets
Trekking Pole Attachment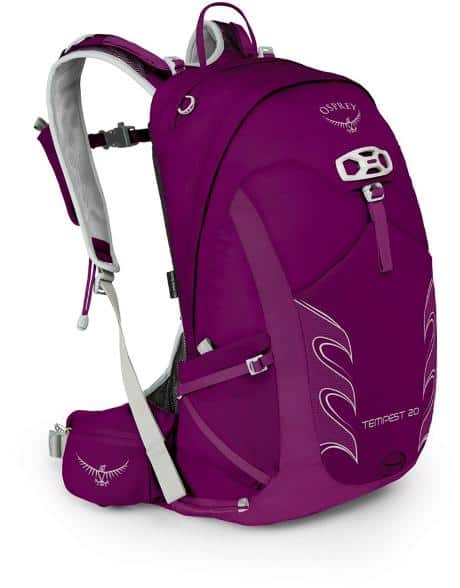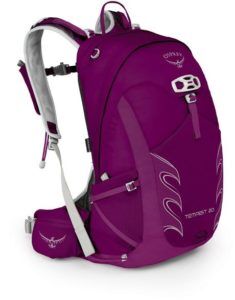 BEST FOR: EASY-GOING LADY HIKERS
Built especially for women, the Tempest 20 L pack offers everything the Men's Talon 22 does. Stow-On-The-Go trekking pole attachments provide a safe place to store your poles while an external hydration sleeve saves space inside. As with the Talon, hipbelt pockets provide a space for quick-access items and an ice-axe loop and bungee tie-offs make this an expert bag as well. A female specific pack like the Tempest 20 can give you that extra boost of comfort needed for a long hike, no matter your age.
Gregory Inertia 20 Hydration
Specs
Gender

:

Men's

Weight

:

1 lb 6.6 oz

Pockets

:

5

Volume

:

20 L
Features
Included 3L Hydro Reservoir (so you never have to worry about running out of water)
Magnetic Sternum Strap (for added support)
Trekking-pole Attachment (for easy storage of hiking poles)
BEST FOR: RESOURCEFUL HIKERS
With 15 L, 20 L, 25 L and 30 L models, the Gregory Inertia is one of the most equipped packs on the market. Known for its signature 3L Hydro reservoir, which is a drinking pouch included with the pack, the Gregory Inertia will keep you hydrated all day long.
Other cool features include a magnetic sternum strap which allows easy, one-handed buckling while hiking. Five exterior pockets grant more than enough room for quick-access storage and load-lifters, which adjust the position of the pack on your back, allow for you to optimize comfort.
This pack is decked out with everything you need and more. Its design is flawless and comfort well-matched. It's best for anyone who doesn't want to carry a water bottle.
Osprey Stratos 24
Specs
Gender

:

Men's

Weight

:

2 lbs 12 oz

Pockets

:

5

Volume

:

24 L
Features
Integrated Raincover
Hipbelt Pockets
Internal Hydration Sleeve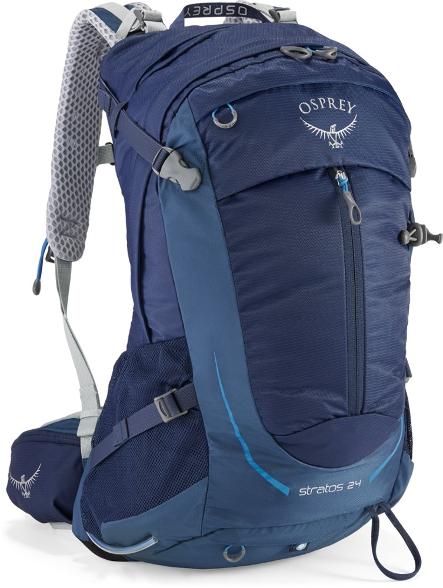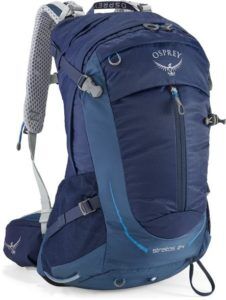 BEST FOR: MINIMALIST HIKING
At 24 L of storage capacity, the Osprey Stratos 24 is the largest day pack we have on our list. Built for durability, the Stratos will last you long into your hiking years. With five exterior pockets and an integrated raincover, the pack safe-keeps your essentials in rain or shine. Adjustable straps and easy-access pockets help keep you moving at the pace you want as well.
Versatile, durable and spacious, this pack is best for someone hiking for years to come. With the ability to store enough equipment for a family day hike or a solo overnight trip, you'll find it has more uses than just one.
THINGS TO CONSIDER WHEN BUYING A DAY PACK
Backpacks vary on many different features, so you should always take into account these considerations to find the best day hiking backpack for you. If you're interested is some more information, read here about how to choose the right daypack for you.
INTENTION
You should first clarify your hiking intentions. Do you plan to hike along the beach? Into the mountains? Across a valley or into the forest? Whatever your dream destination, certain features will best align with that location. And more notably, with the level of activity you want to exert. Fast, highly active hikers often require specialized packs whereas slower hikers may want to look for trekking pole attachments and more exterior pockets.
VOLUME
How much space do you need? The difference between a 12 liter pack and a 24 liter pack could be the difference between a few days of storage if you pack well. So, make sure you know how long and how far you plan on trekking. If you have kids and you're planning to carry their lunches, you may want a larger pack, whereas if you're a solo hiker, a 12 or 13 liter pack will probably do the trick.
FEATURES
Once you start searching for your new pack, you'll realize just how many features exist. From dual-zippered hip pockets to external hydration pouches and more, each backpack comes outfitted with more features than you can imagine. Once you've found one you like, make sure to check out every feature. Try to envision how you'd use each one. If there's a specific feature you desire, then make sure your new backpack includes it.
COMFORT
In the end, comfort is everything. If you're not comfortable on the trail, then you could become upset. And if you're upset, then you're missing out on the beautiful world around you. Make sure to read as many reviews as you can about the backpack you want to buy. To ensure comfortability, buy a pack that's catered to your gender. Certain companies create male and female backpacks and if comfort is all that matters to you, then these may be your next best friend.
FEATURES EXPLAINED
BACK PANEL
The portion of the pack that presses up against your back during a hike. This may vary between solid and mesh lining. Mesh lining is often best as it allows for breathability, letting you move fast and sweat less.
HYDRATION POUCH/SLEEVE
An area designated for the storage of a water pouch, such as a CamelBak.
STERNUM STRAP
A thin strap that stretches across your chest from one shoulder strap to the other. It often helps shift the weight off your back and onto your shoulders.
LOAD LIFTERS
These are small straps that attach from the top of your pack to your shoulder straps. Tightening and loosening them will adjust how the pack's weight falls on your back.
TREKKING POLE ATTACHMENT
A small feature, often a loop or clip, meant to hold and protect your trekking poles when you're not using them.
ICE-TOOL LOOP
A small strap that helps to hold an ice-axe or similarly shaped tool in place while hiking.
BUNGEE TIE-OFFS
An external cord often used to hold extra equipment in place.
HIP BELT
A thick strap that wraps around your hips and connects at the waist. It can help alleviate pressure off your back and stabilize your pack.