Updated on October 12, 2021
Lightweight but powerful, the best mirrorless cameras for landscape photography offer the ideal compromise between image quality and ease of use. When hiking up a rugged trail for hours on end, the last thing you want is additional weight on your shoulders. On the other hand, not carrying a camera can mean missing out on some incredible photos of your natural surroundings.
With interchangeable lenses and incredible image resolution, modern mirrorless cameras are perfect for the adventurous photographer that wants to shoot top-level pictures while also packing as light as possible. The best mirrorless cameras for landscape photography guarantee optimal performance from dawn to dusk, ensuring that you bring home the best possible images, no matter the weather.
For more of our top landscape photography gear recommendations, check out the Best Landscape Cameras.
Quick Answer

-

The Best Mirrorless Cameras for Landscape Photography
Olympus OM-D E-M10 Mark III
Comparison Table

-

Best Mirrorless Camera for Landscape Photography

For the best experience turn your device horizontally
Reviews

-

The Best Mirrorless Landscape Camera
Olympus OM-D E-M10 Mark III
Specs
Dimensions

:

4.8 x 2.9 x 3.3 in

Weight

:

1 lb

Resolution

:

16 Megapixels

Shooting Speed

:

8.6 Frames Per Second

ISO Range

:

100 - 25600

Weather Sealed

:

No
Features
Small And Lightweight
Built-in Image Stabilization System
Tilting LCD Touch Screen
BEST FOR: THE TRAVEL PHOTOGRAPHY NEWBIE
The Olympus OM-D E-M10 Mark III is a lightweight, affordable, retro-style camera that meets the needs of entry-level photographers. It has a simple interface that gives direct access to manual controls like white balance, aperture, and autofocus settings, ideal for beginners eager to catch the moment. Those willing to experiment can also use an "Advanced Photography" setting that includes panorama shooting, which is great for wide-open landscapes.
The body of this camera has an improved ergonomic grip than previous models, making it easier to handle, especially on the go. Its Silent Shooting mode is a nice additional feature that wildlife photographers will appreciate, lowering the mechanical sounds of the camera so that the animals you're trying to capture won't be disturbed. The Olympus OM-D E-M10 Mark III is also capable of recording ultra high-definition 4K video, superb for nature vlogging. What's more, the E-M10 Mark III provides extensive battery life, so you don't have to worry when you are far from electrical plugs.
Sony Alpha a6000
Specs
Dimensions

:

4.7 x 1.8 x 2.6 in

Weight

:

0.7 lbs

Resolution

:

24.3 Megapixels

Shooting Speed

:

11 Frames Per Second

ISO Range

:

100 - 25600

Weather Sealed

:

No
Features
Built-in WiFi
Fast And Precise Autofocus
Impressive Low Light Performance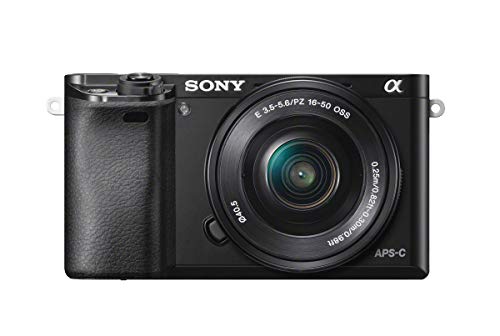 BEST FOR: THE MULTIMEDIA ENTHUSIAST
The Alpha A6000 is a compact camera offering super-fast image shooting and processing. It has several hybrid autofocus modes, including a "lock-on" function that tracks moving subjects. It can shoot up to 11 frames per second, which is perfect for capturing unpredictable wildlife or busy street scenes.
The camera has a hinged LCD screen, making it easy to shoot and record from unusual angles. A WhiteMagic technology allows you to see the screen better in bright lighting. The Alpha A6000 is especially well-suited for low-light conditions, thanks to a Multiframe NR mode and a Handheld Twilight mode that work by combining several consecutive images to reduce grain and improve sharpness. This makes it great for nature photography as the sun is rising or setting.
Documentarians and video makers will enjoy the versatility of the A6000: on top of shooting amazing pictures, it supports flashes, microphones, and even video lights.
Nikon Z6
Specs
Dimensions

:

5.3 x 2.7 x 4 in

Weight

:

1.29 lbs

Resolution

:

24.5 Megapixels

Shooting Speed

:

12 Frames Per Second

ISO Range

:

100 - 51200

Weather Sealed

:

Yes
Features
Ultra High-Definition 4K Video
Fast And Accurate Autofocus
Large Sensor For Superior Image Quality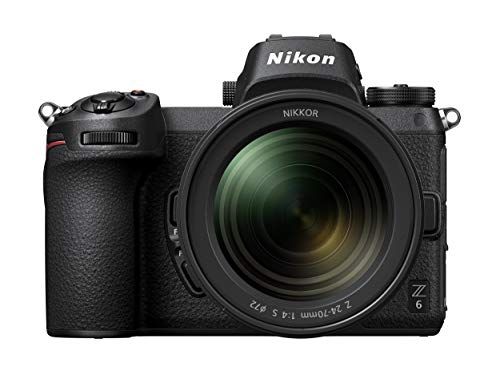 BEST FOR: MULTI-PURPOSE USE
The Nikon Z6 is a weather-sealed, comfortable-to-handle camera offering image quality equal to most Nikon DSLR cameras for half the weight. Its sturdy body is dust and rain resistant while also being ergonomic. As a result of this, you can shoot outside in the rain without damaging the camera or straining your hands.
The full-frame sensor has an advanced autofocus feature with an image stabilization system so you can capture images of distant landscapes without blur. This is especially important for landscape photography as it ensures that all details are captured, and no leaf or branch is left out.
The Z6 can shoot up to an impressive 12 frames per second, which is superb for wildlife and landscape photography. However, this camera's resolution and versatile lens mount also make it a good fit for any type of travel and event photography.
Sony a7R III
Specs
Dimensions

:

5 x 3.9 x 3 in

Weight

:

1.45 lbs

Resolution

:

42.4 Megapixels

Shooting Speed

:

10 Frames Per Second

ISO Range

:

100 - 32000

Weather Sealed

:

No
Features
Massive Resolution For Extremely Detailed Pictures
Long Battery Life
Enhanced Image Processing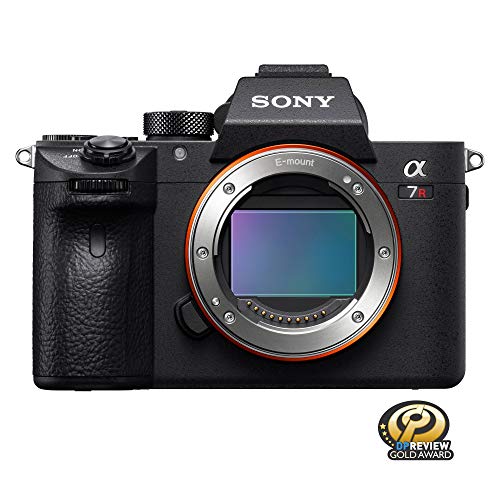 BEST FOR: THE DETAIL-CONSCIOUS PHOTOGRAPHER
The A7R III is a fast-processing camera with action-oriented functions ideal for outdoor photography. Its shutter speed allows for continuous shooting of up to 10 frames per second, and the upgraded autofocus system is great for tracking moving subjects.
With a dual SD card slot and a 530 shot battery life, the Sony A7R III is a great camera for longer photo sessions in remote destinations. As a bonus, it's weather-sealed from dust and humidity, making it ideal for the unpredictable outdoors. It features an image stabilization technology – versatile for any type of photography you wish to focus on, including telephoto, nighttime, and macro.
The camera provides a resolution of 42 megapixels, higher than most cameras of the same category, perfect for finely-detailed landscape images.
Fujifilm X-T3
Specs
Dimensions

:

8 x 5.6 x 6.4 in

Weight

:

3.1 lbs

Resolution

:

26.1 Megapixels

Shooting Speed

:

30 Frames Per Second

ISO Range

:

100 - 51200

Weather Sealed

:

Yes
Features
Impressive Low Light Performance
Fast And Accurate Autofocus
Dual SD Card Slot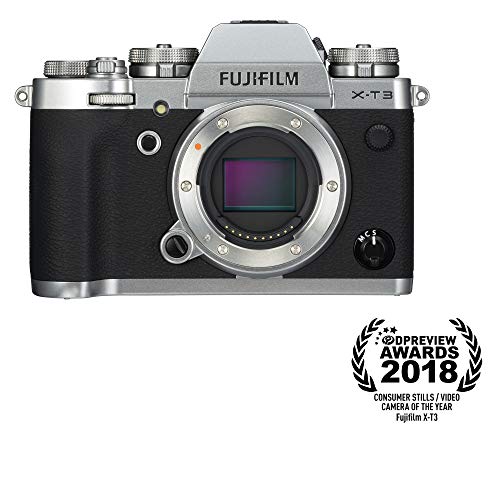 BEST FOR: THE ACTION HUNTER
The stylish Fujifilm X-T3 is one of the best compact cameras available on the market. It is an extremely fast mirrorless camera, with a continuous shooting rate of 11 frames per second. It also offers ultra-high-definition video with optimized light contrast and a noise reduction feature to keep your images looking sharp even in low light conditions. Both landscape photographers and video makers will love the image quality the X-T3 provides.
With a dual SD card slot, you won't have to worry about running out of storage. The sensor has an improved design that provides realistic colors and impressive low-light performance. The autofocus system covers almost an entire sensor area, resulting in fast and accurate performance.
THINGS TO CONSIDER WHEN BUYING MIRRORLESS CAMERAS FOR LANDSCAPE PHOTOGRAPHY
Experienced landscape photographers will tell you that capturing the perfect shot is all about timing and composition. However, no matter how early you wake up to find the ideal shooting spot, a powerful camera and the right lenses will make a huge impact on the quality of your images. From low-light performance to battery life, here are a few things to keep in mind as you go shopping for your new mirrorless camera for landscape photography.
RESOLUTION
The resolution of a camera determines how large and detailed an image will be. A high resolution (measured in megapixels) is particularly important in landscape photography as it allows you to capture the smallest elements present in a scene with crystal clarity. Additionally, with a large number of megapixels, you can crop out unwanted objects from your image without affecting its quality.
Most modern cameras will provide you with enough resolution to shoot incredible landscape pictures, although you may decide to splurge for a 40+ megapixel model if you are planning to print your photos in large format.
WEATHER SEALING
Since landscape photography will, in all likelihood, consist of you spending many hours outdoors, a feature to consider investing in is weather sealing. Weather sealed cameras are useful when you are shooting in unpredictable climates, as they ensure your equipment is protected from light rain and dust. Weather sealed cameras are not fully waterproof, but they will resist the elements and allow you to keep shooting even when atmospheric conditions are not on your side.
LOW LIGHT PERFORMANCE
If you are serious about shooting landscapes, you will realize that the best hours to photograph are around sunrise and sunset. This, however, means that you will be shooting at times when light is softer than during the day. A camera that performs well in low light will capture images that are free of grain and sharp even when conditions are not optimal.
The ISO range refers to the sensitivity to light of the camera and is a good indicator of low light performance. A camera that can reach a higher ISO will be able to shoot well even in darker environments. For optimal results, you should always combine a powerful camera body with a wide-aperture lens.
BATTERY LIFE
Long battery life is crucial when you are spending many hours shooting in the outdoors, far from electrical plugs. Battery life is affected by temperature, settings, and shooting modes, but if you plan to go hiking for long days with your camera, look for a model that guarantees at least 300 captures in standard conditions.
STORAGE SPACE
There is nothing more annoying than missing a shot because you are stuck without storage space to save your photographs. A solution to this problem may be to choose a camera with a dual SD slot, which allows you to keep shooting even when your first card is full.
Video clips tend to occupy large amounts of space. Although SD cards are now able to contain thousands of images, if you plan to record movies as well as shooting photographs, it could be a good idea to buy a camera with two SD slots.
LENS AVAILABILITY
Landscapes are traditionally shot with wide-angle lenses that can frame ample scenes, but depending on your style of photography, you may want to opt for something more original. Before buying a camera body, make sure that the choice of lenses is varied and covers anything from ultra-wide-angle focal lengths to telephoto (for distant shooting).
FEATURES EXPLAINED
MIRRORLESS
A camera that differs from traditional DSLRs by not having an internal mirror that directs the light to the sensor. Mirrorless cameras are lighter and more compact than DSLRs, as the light reaches the sensor directly through the lens.
SHOOTING SPEED (FPS)
The shooting speed of a camera is measured in frames per second (FPS). This number shows how many images a camera can capture in a single second in optimal conditions.
AUTOFOCUS
The technology that allows for automatic focusing on the subject.
ISO
The sensitivity to light of the sensor. A sensor with a higher ISO performs better in low light conditions. ISO stands for International Organization of Standardization.