Updated on April 19, 2021
Do you like hiking in the mountains, exploring new trails or knowing where you are at all times? If so, you are probably a big fan of GPS units. With all the different options available on the market, sometimes it's hard to find the best GPS for hiking that suits your preferences and budget.
It's a complex piece of technology and reading though the specs can make your head spin. So, how do you know what is the best model for you?
That's where we come in. One of our goals here at The Adventure Junkies is to make your life easier when it comes to choosing hiking gear. In this article we'll walk you through what to look for while shopping for a handheld GPS and how to find the one that is right for you.
For more of our top hiking gear recommendations, check out the Best Hiking Headlamps.
Quick Answer

-

The Best GPS for Hiking
Comparison Table

-

Best GPS for Hiking

For the best experience turn your device horizontally
Reviews

-

The Best Hiking GPS
Garmin GPSMAP 66sr
Specs
Battery Life

:

36 - 450 h

Weight

:

8.2 oz

Screen Size

:

3.0 in
Features
Large, sunlight-readable display
Active Weather for up-to-date forecasts and animated weather radar
Internal lithium ion rechargeable battery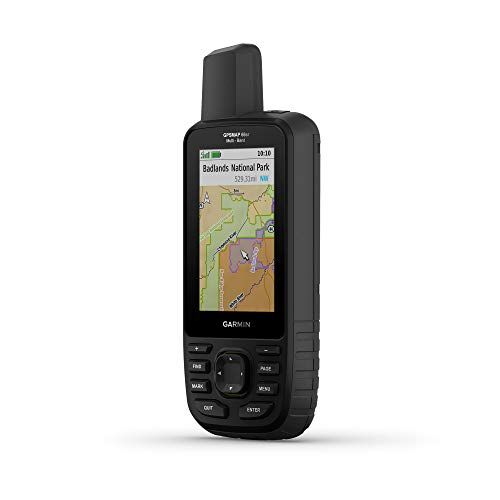 BEST OVERALL HIKING GPS
PROS: Display readable even in direct sunlight, waterproof, 16 GB expandable memory bank
CONS: Price, requires a battery pack or solar panel to recharge it on longer expeditions
Garmin eTrex 22x
BEST FOR HIKERS LOOKING FOR A SIMPLE & AFFORDABLE DEVICE
PROS: Affordable, Excellent Battery Life, Easy To Use, Light
CONS: Small Screen, Less Accurate Than Bigger Units, No Electronic Compass
Garmin Oregon 700
Specs
Battery Life

:

16 h

Weight

:

7.4 oz

Screen Size

:

3 in
Features
Sunlight-readable touchscreen display with Dual orientation
3-axis tilt-compensated electronic compass
Water-rated to Ipx7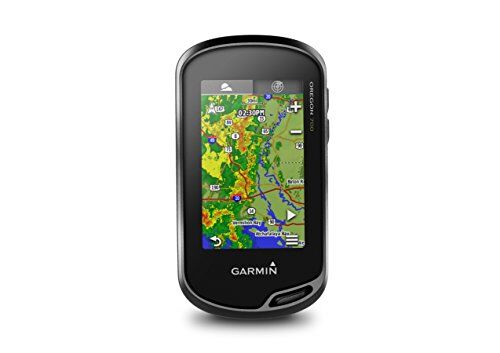 BEST TOUCHSCREEN OPTION
PROS: Well-designed menu system, lightweight, Active Weather support
CONS: Less accurate than options with a Galileo sensor built-in
Garmin inReach Mini
Specs
Battery Life

:

50 h

Weight

:

3.5 oz

Screen Size

:

0.9 in
Features
Iridium satellite network ensures 100% pole-to-pole coverage
Optional inReach weather forecast service
Internal, rechargeable lithium battery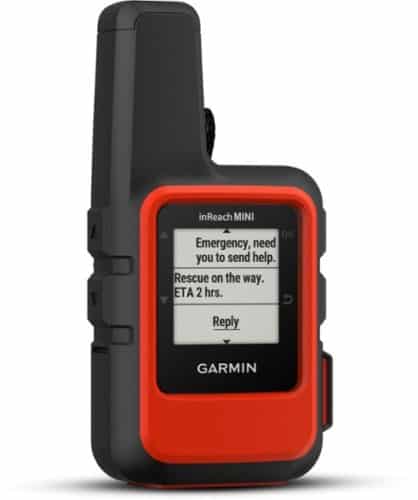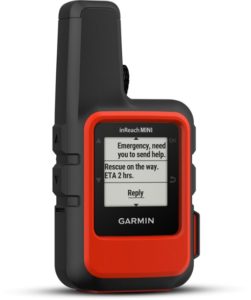 BEST FOR ULTRALIGHT HIKERS
PROS: Includes a passive tracking mode, which allows users at home to follow you on your journey
CONS: Paid subscription is required to use its communication features, limited mapping capabilities
Garmin inReach Explorer+
Specs
Battery Life

:

100 h

Weight

:

7.5 oz

Screen Size

:

2.3 in
Features
Use the web-based MapShare portal to track and share your location online
Pair with mobile devices using the free Earthmate app
Can trigger an interactive SOS to GEOS
BEST FOR: MESSAGING AND NAVIGATION
PROS: 100 hours of battery life, doubles as an emergency personal locator beacon
CONS: Difficult to type on, heavier and more expensive in comparison to the inReach Mini
Garmin eTrex 32x
Specs
Battery Life

:

25 h

Weight

:

5 oz

Screen Size

:

2.2 in
Features
3-Axis Compass
Barometric Altimeter
Wireless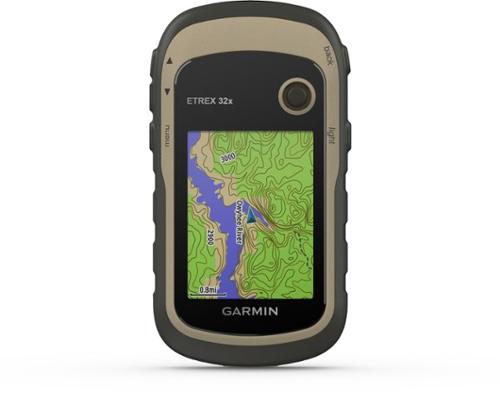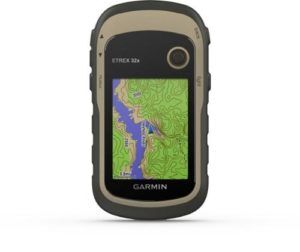 BEST FOR HIKERS WANTING A SMALL & LIGHT GPS
PROS: Light, Small, Great Value, Long Battery Life
CONS: Small Screen, Topo Maps Aren't Preloaded
Garmin Montana 680t
Specs
Battery Life

:

16-25 h

Weight

:

10.2 oz

Screen Size

:

4.0 in
Features
Built-in Camera
Wireless Sharing
3-Axis Compass with Barometric Altimeter
BEST FOR HIKERS LOOKING FOR A BIG & TOUGH DEVICE
PROS: Glove Friendly Display, Big Screen, Can Mount Anywhere
CONS: Heavy, Bulky and Expensive
Garmin Oregon 650t
Specs
Battery Life

:

16 h

Weight

:

7.4 oz

Screen Size

:

3.0 in
Features
3-axis Compass
Accelerometer
Barometric Altimeter
8MP camera
BEST FOR HIKERS WHO WANT A HIGH END GPS
PROS: Maps Included, Easy To Read, Waterproof
CONS: Poor Battery Life, Pre-Loaded Topo Maps Are Based On 1:100,000 Scale Maps
Garmin GPSMAP 64s
Specs
Battery Life

:

16 h

Weight

:

8.11 oz

Screen Size

:

2.6 in
Features
Super Bright LCD Display
Helix Antenna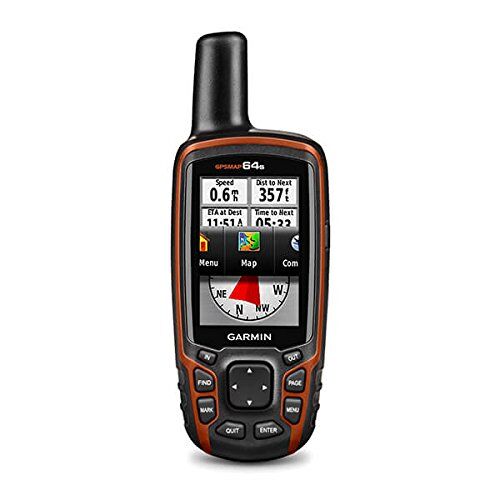 BEST FOR BACKCOUNTRY & REMOTE HIKING
PROS: Accurate, Fast Tracking, Better Reception, Bright Display
CONS: Large, Heavy, Poor Battery Life
Garmin eTrex Touch 35t
Specs
Battery Life

:

16 h

Weight

:

5.6 oz

Screen Size

:

2.6 in
Features
3 Axis Compass
Barometric Altimeter
Preloaded With Either Topo U.S. 100k or Topo Canada Maps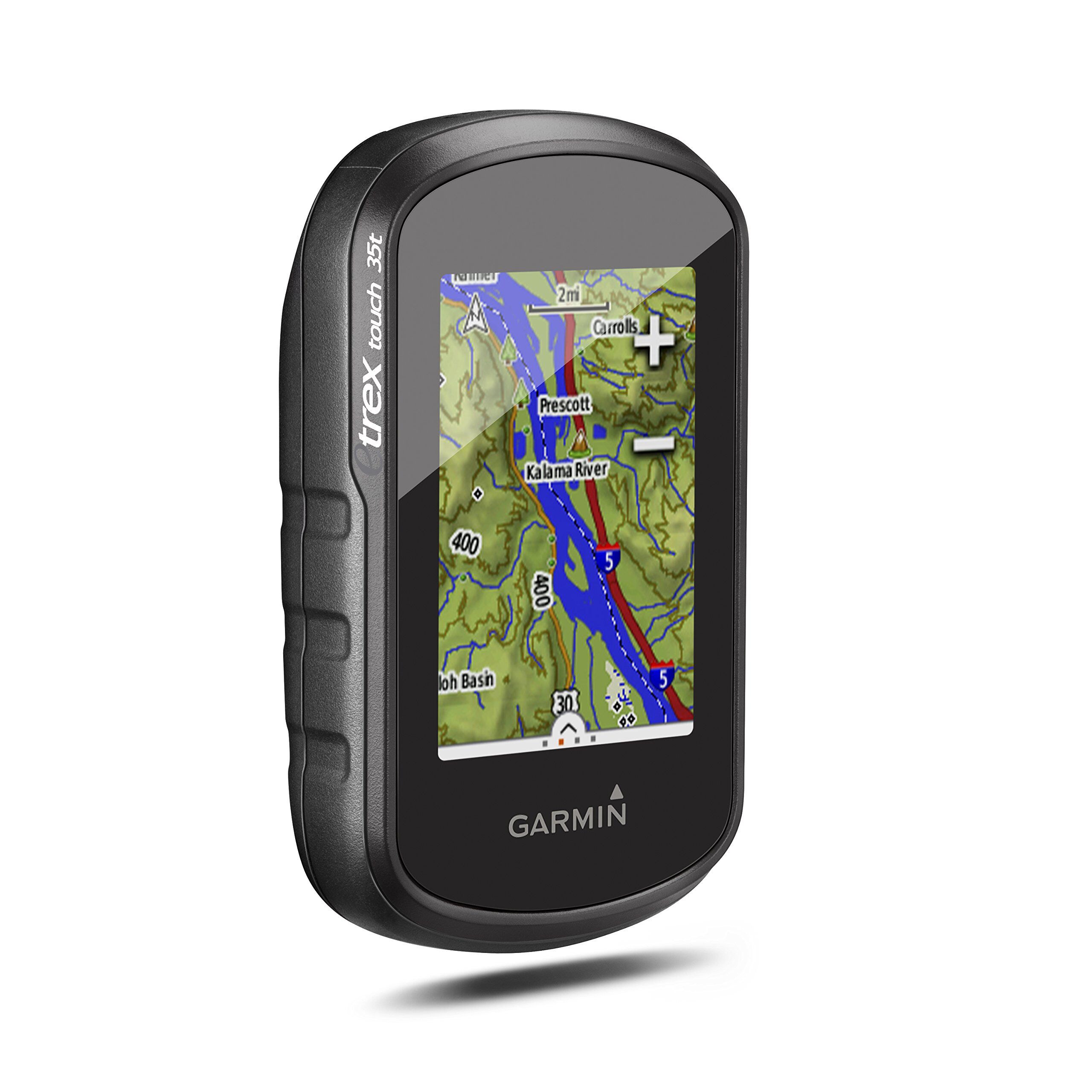 BEST FOR LIGHTWEIGHT HIKING, GEOCACHING AND CYCLING
PROS: Compact, Rugged, Light
CONS: Poor Battery Life, Small Screen
HOW TO CHOOSE THE BEST GPS FOR HIKING
BUTTONS OR TOUCHSCREEN?
Touchscreens operate faster because you don't need to scroll through options. The downside is they use more battery than buttoned models, can freeze up in cold conditions, and don't work as well with thick gloves.
Buttoned models last longer, work in all temperatures, can be used with thick gloves and are more reliable. The downside is they are slower to respond than touchscreen units and it takes longer to type in waypoints.
WEIGHT
As with any piece of gear you use for hiking, being lightweight is paramount. There are many compact models out there but if screen size is an issue for you, you might need to go for a larger one.
DISPLAY
Screen size is important for being able to clearly read the map. For touchscreen models, it is easier to use them with a large screen. The obvious downside to a bigger screen is these models weigh more and are bulky.
BATTERY LIFE
You don't want to be out in the mountains and find out your GPS just died after a few hours of hiking. A minimum of 15 hours of battery life is recommended.
It's a big plus if the device can take rechargeable AA or AAA batteries, because you can carry a spare set with you. Some models come with a dual battery system, which gives you the option of using the rechargeable lithium-ion pack or traditional AA batteries.
BUILT-IN MEMORY
GPS units store data internally and/or on a microSD card. This memory is used to store map data, waypoints, routes and, in some models, even audio, pictures and video. More memory lets receivers hold more data.
CONSTRUCTION
Due to the nasty weather you can encounter while in the outdoors, the handheld GPS units should be waterproof, shockproof and robust.
ADVANCED FEATURES TO CONSIDER
WIRELESS SHARING
Wirelessly share your waypoints, tracks, routes and geocaches with other compatible GPS users without using cumbersome cords or cables.
BUILT-IN CAMERA
Some models come with a built in camera to capture locations and memories. Your photos will also be "geo-tagged" so you can see where on the map you snapped the shot.
TWO-WAY RADIO
Some devices have integrated Family Radio Service (FRS) radios for up to 2 miles of range and General Mobile Radio Service (GMRS) radios with a range of up to 14 miles (in ideal conditions), plus they get the latest forecast from the NOAA 7-channel weather radio.
HANDHELD GPS UNITS VS SMARTPHONES & GPS WATCHES
The handheld GPS units have several advantages compared to smartphones. They are waterproof, more robust and durable, and can be used with rechargeable AA or AAA batteries (which allows you to bring an extra set with you).
Also, the navigation is a lot easier in a handheld unit than in a GPS watch. The main reason is the screen's size and resolution. Current GPS watches cannot simply show a good quality map suitable for hard-to-navigate terrain.