Updated on February 19, 2021
Seeing a gorgeous bird in flight is awe-inspiring, but it can be difficult to translate that beauty into a photo. Capturing stunning images of birds is not easy, and you definitely need the right lens to be able to do it. Here at The Adventure Junkies, we have sorted through a variety of Nikon lenses to give you the lowdown on your options and help you choose the best Nikon lens for bird photography to keep in your camera kit.
For more of our top wildlife photography gear recommendations, check out the Best Lenses for Wildlife Photography.
Quick Answer

-

The Best Nikon Lens for Bird Photography
NIKON AF-S NIKKOR 200-500MM

NIKON AF-P NIKKOR 70-300MM

NIKON AF-S NIKKOR 80-400MM
Comparison Table

-

Best Lens for Bird Photography - Nikon

For the best experience turn your device horizontally
Reviews

-

The Best Bird Photography Nikon Lenses
NIKON AF-S NIKKOR 200-500MM
Specs
Focal Length

:

200-500mm

Weight

:

5.1 lbs
Features
Aperture Allows for Good Low Light Performance
Vibration Reduction Stabilizes Images
Very Fast Autofocus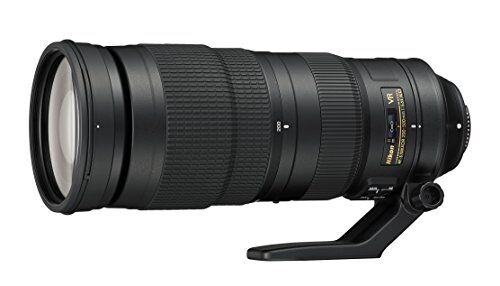 BEST FOR: ALL-AROUND PERFORMANCE
If you just want one lens that can do it all for bird photography, the Nikon AF-S NIKKOR 200-500mm is an excellent option. This telephoto zoom lens can capture beautiful images of birds far in the distance as well as birds who fly closer to you. A fast aperture of a constant f/5.6 works well in low light conditions such as sunset and provides the effect of a blurred background to highlight the birds. The NIKKOR 200-500mm also features an autofocus system that you can override by turning the manual focus ring.
However, this lens is fairly hefty, so it will add some weight to your pack, which is something to consider if you're going on a long adventure in the backcountry.
NIKON AF-P NIKKOR 70-300MM
Specs
Focal Length

:

70-300mm

Weight

:

1.5 lbs
Features
Quiet & Fast Autofocus System
Super Integrated Coating Reduces Lens Flare, Or Glare From The Lens That Can Show Up On A Photo
Electromagnetic Aperture Gives Good Exposure Control So The Lighting Level Doesn't Get Too Dark Or Too Light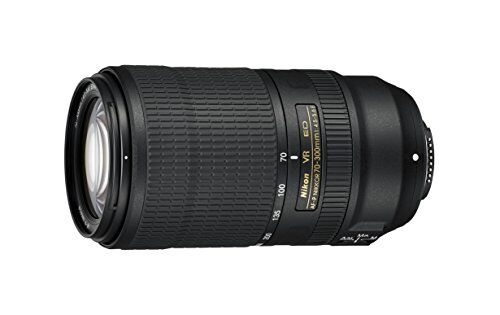 BEST FOR: BUDGET-CONSCIOUS BIRD PHOTOGRAPHERS
The Nikon AF-P NIKKOR 70-300mm is a great introductory telephoto lens for bird photography at a very good price point. This lens will let you shoot birds up close, and although the zoom isn't the longest out there, it will still allow you to capture birds in the distance. It is also quite lightweight for a lens, so you can easily take it with you into the wild.
The NIKKOR 70-300mm lens functions very well in daylight, but performance notably suffers in low light conditions, so you'll want to invest in another lens if you plan to shoot often at nightfall.
NIKON AF-S NIKKOR 300MM
Specs
Focal Length

:

300mm

Weight

:

1.66 lbs
Features
Lightweight And Small In Size
Several Image Stabilization Modes
Internal Focus Allows For Speed In Focusing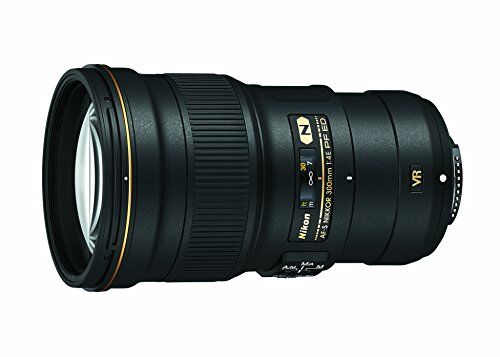 BEST FOR: PORTABLE LONG LENS
A prime lens that excels for bird photography, the telephoto Nikon AF-S NIKKOR 300mm is a quality addition to your camera kit. A special Phase Fresnel element (the glass is cut in concentric circles instead of a solid piece) in the lens significantly reduces the size and weight of this lens, so you can take it with you wherever you go to search for birds. The autofocus is extremely fast, thanks to an internal focus element, and you can easily override the autofocus if you want manual control.
The NIKKOR 300mm is not a zoom lens with a varied focal length. Instead, it has one telephoto length, so it is best for searching the skies and the trees, rather than capturing birds right in front of you.
NIKON AF-S NIKKOR 80-400MM
Specs
Focal Length

:

80-400mm

Weight

:

3.5 lbs
Features
Zoom Ranges From Portrait To Telephoto
Provides Shallow Depth Of Field For Selective Focus
Precise Autofocus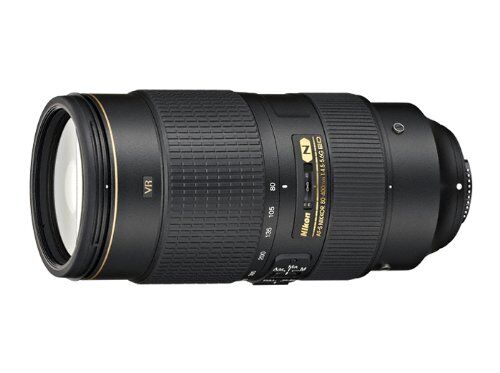 BEST FOR: VERSATILITY
The Nikon AF-S NIKKOR 80-400mm is a versatile lens that lets you get up close and personal with birds, whether they are nearby or far away. This zoom lens offers a range from portrait to telephoto, so you can always get the shot. It also lets you play with selective focus to highlight the birds in your shot, due to the aperture opening and the amount of light it lets in.
This lens is somewhat on the heavy side, although it still can be used handheld, and the vibration reduction reduces camera shake whether you have it on a tripod or are holding it.
NIKON AF-S NIKKOR 600MM
Specs
Focal Length

:

600mm

Weight

:

8.4 lbs
Features
Tripod Mode Reduces Shake From Ground Vibration
Vr Image Stabilization Compensates For Camera Shake
Coating On Front Of Lens Protects From Water & Dirt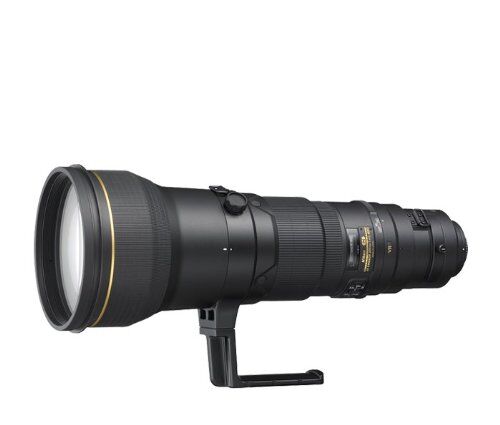 BEST FOR: TAKING YOUR PHOTOS TO THE PRO LEVEL
When you're ready to invest a big budget in your bird photography, the Nikon AF-S NIKKOR 600mm will help you take your photos to the next level. An extreme telephoto lens, it can beautifully capture birds at a very long distance. Nikon's Silent Wave Motor AF system allows for super fast autofocusing, but with just a turn of the manual focus ring, you can take control yourself.
Nikon has made several innovations to make this lens lighter, but it is still quite a large lens, so you will benefit from a sturdy tripod setup to hold it steady. It does feature a Tripod Mode, to reduce camera shake from ground vibrations you might not even notice, as well as a Sport Mode that can be useful when you're following birds in flight.
THINGS TO CONSIDER WHEN BUYING NIKON LENSES FOR BIRD PHOTOGRAPHY
A decent lens is an essential piece of camera equipment for capturing beautiful bird photos. But lenses are an expensive purchase, so its important to really think through your decision about which Nikon lens to buy for bird photography. B&H offers a good rundown of how to build your camera kit for birding, and a Nikon ambassador Moose Peterson shares his favorite setup to give you some ideas.
FOCAL RANGE
The biggest consideration when buying a Nikon lens for bird photography is focal length. Do you want a zoom lens that offers a focal range from up close to far in the distance? Or do you want a high-quality prime lens with a set focal length?
If you're new to wildlife photography and you have only one lens in your kit, a zoom lens is the best option since it provides you more flexibility, But if you'll be switching lenses out, you can use a variety of prime lenses based on the situation and terrain you find yourself in.
WEIGHT
If you don't have your lens with you, it can't help you capture stunning bird images, so you'll want to factor in the weight of lens you choose. If you're heading out into the backcountry, you might not want to lug around a heavy lens, but if you're only planning to hike short trails, that might be okay.
FEATURES EXPLAINED
AUTOFOCUS
A system that automatically focuses on the subject to keep it crisp and clear.
APERTURE
The opening in the lens that allows light to pass through.
VIBRATION REDUCTION
An image stabilization system that reduces the effects of camera shake and the consequent blur that causes.
ZOOM
A lens that can vary between focal lengths.
TELEPHOTO
A long lens to capture subjects in the distance.
PRIME
A lens of a fixed focal length that cannot be zoomed.