Updated on January 29, 2018
Apart from being a travel blogger and producing content to inspired others, I also read and get inspired by fellow bloggers as well. You already know my best favourite blogs to follow but today I want to share with you my favourite travel adventures from around the web. I am really inspired by these adventures and I might "copy" a few one day to experience them for myself.
So, here we go. These are 7 of my favourite travel adventures by other adventure junkies.
HITCH-HIKING ACROSS THE UNITED STATES
by Expert Vagabond
Photo by Expert Vagabond
Six weeks was how long Mathew Karsten spent hitch-hike across the United States. Starting from Seaside, Oregon on the Pacific Coast, he hitched rides in cars, trailers, boats and even an airplane to reach Ocean City, Maryland on the Atlantic Coast. He didn't have to leave his home country and the whole trip cost him around $700. It's the best example to show you don't need a lot of money or travel far to have a great experience. Adventure is simply a state of mind.
CROSSING ICELAND ON FOOT AND PACKRAFT
by Alastair Humphreys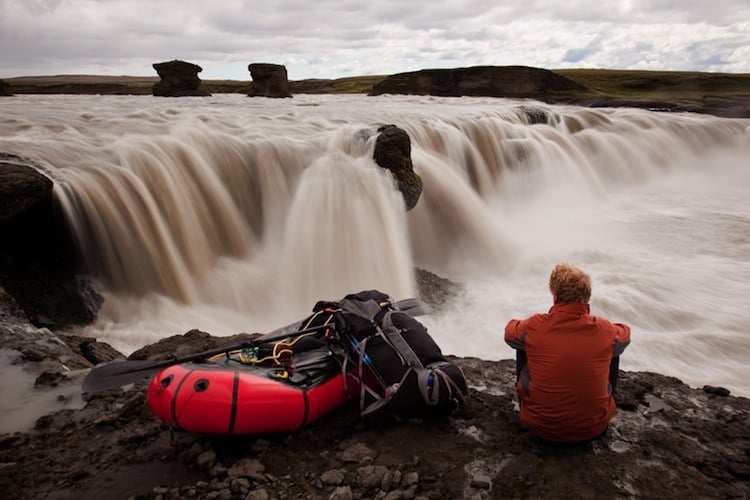 Photo by Alastair Humphreys
With almost 40 kgs in their backpacks, Alastair Humphreys and Christopher Herwig, managed to cross the length of Iceland north to south. They walked south from Akureyri, over the highlands to the Hofsjökull glacier, then down the Þjórsá river. Then, they walked the Landmannlaugur trail and paddled the Markarfljót to the sea. All on their own and unsupported. A very inspiring expedition that will make any adventurer dream of going to Iceland right now.
HORSE-RIDING ACROSS KYRGYZSTAN
by Helen Lloyd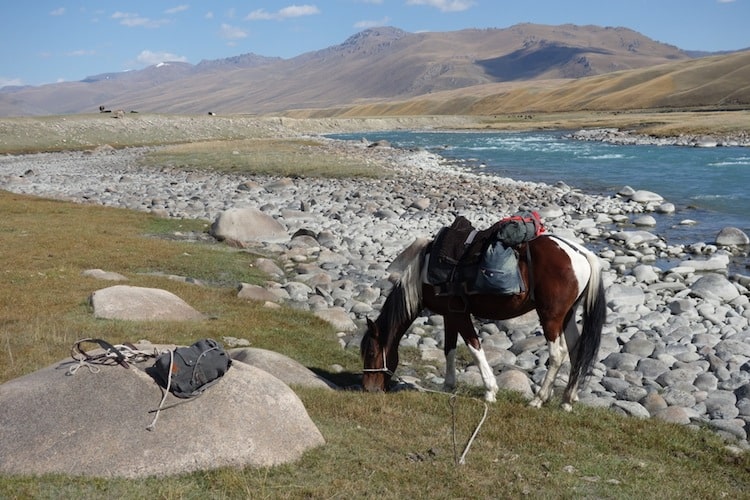 Photo by Helen Lloyd
Helen Lloyd spent a month exploring Kyrgyzstan riding a horse. She started trekking over the Tosor Pass and down to the hot springs of Jiliu-Suu, to reach Naryn later on. From there, she rode to the Song Kul Lake to finish the trip in Kochkor. An amazing adventure for those looking for a real off the beaten path experience.

KAYAKING IN ANTARCTICA
by The Planet D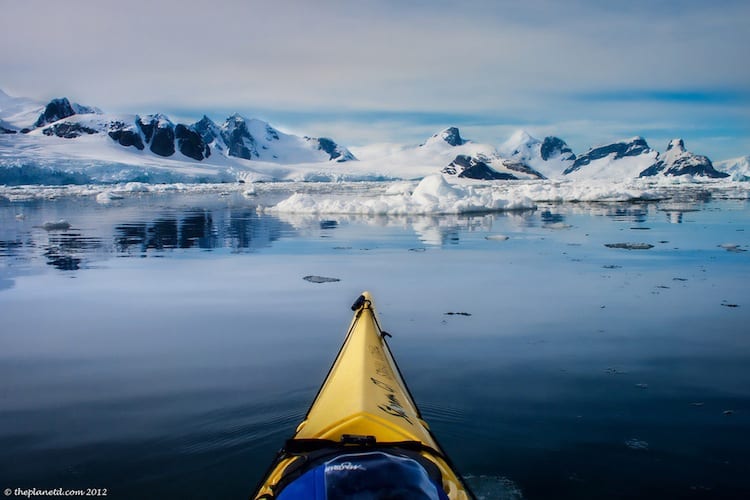 Photo by The Planet D
Dave and Deb spent 5 days of their Antarctica Expedition paddling through brash ice, around ice bergs and through waters filled with marine life such as humpback whales and leopard seals. It's definitely not a budget adventure, but there are very few things that can be compared to kayaking in Antarctica.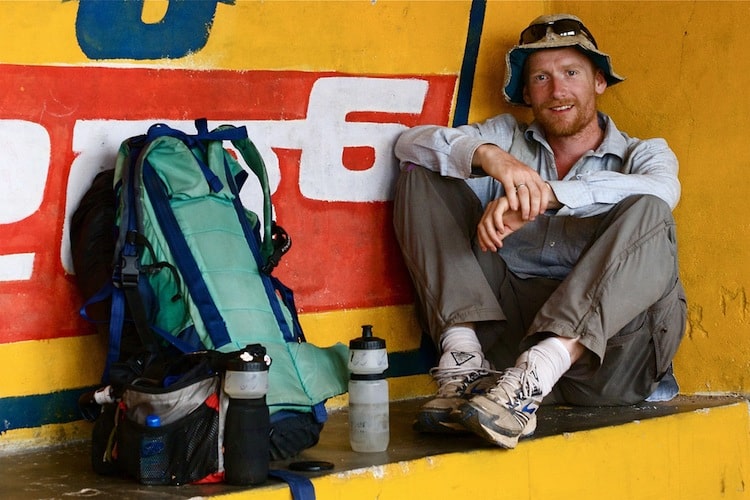 Photo by Alastair Humphreys
Alastair decided to walk from one coast of India to the other, following the river Kaveri from the coast all the way up to its source, then dropping down through the mountains to the Arabian Sea. He travelled light, carrying only a small pack, sleeping under the stars and cooking on campfires, or staying in small villages. Another great example of simplicity: a physical challenge, a cultural education, and an old-fashioned adventure.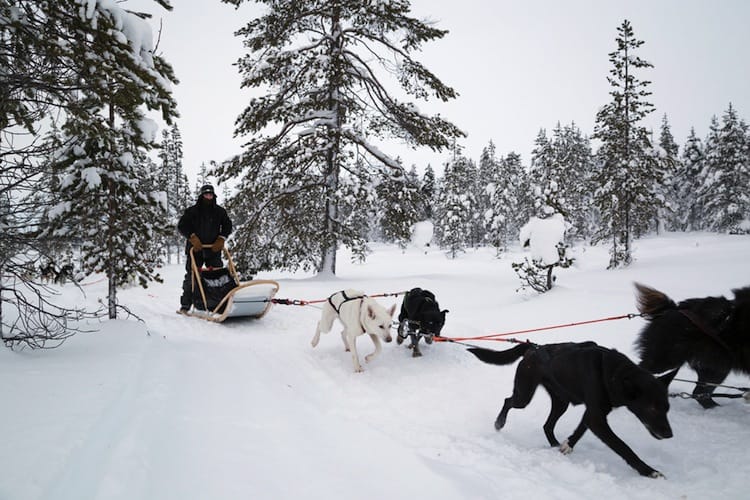 Photo by Hecktick Travels
Peter and Dalene Heck decided to go dog sleeding in Lapland and raced 300 kms inside the Artic circle. A winter adventure that combines the thrill of a race, the demands of a sport, the landscapes of beautiful frozen Finland and the contact with husky dogs.

THE RIVER KARUN FROM SOURCE TO SEA, IRAN
by Tom Allen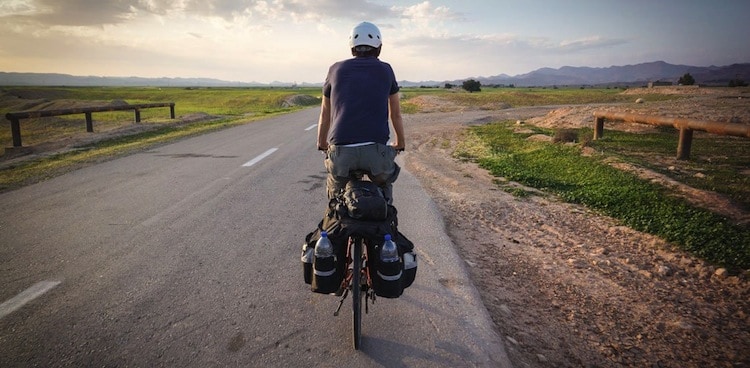 Photo by Tom Allen
Tom Allen and Leon McCarron had a very simple plan: find the source of the longest river in Iran and follow it to the sea. Their journey began high in the Zagros mountains of Iran's Chaharmahal & Bakhtiari province, where they walked through snowed lanscapes. Then, they packrafted part of the riven Karun and pedaled to Khuzestan. To reach the sea, they marched the rest of the way to Abadan.