Updated on February 9, 2020
What kind of person comes to mind when you think of an "adventure traveler"? If you envision a young, fit, risk taking, outdoorsy person, then keep reading.
While this profile is one type of adventure traveler, it's not everyone. Think I'm wrong? Give me 10 minutes of your time to bust the top 5 myths about adventure travel.
What adventure is to one person, may not be to another. So before we get started, let's define what adventure travel is. For the purpose of this post lets say it's a combination of two or more of the following: Physical activity, interaction with environment, state of mind, getting out of your comfort zone and cultural exchange.
MYTH #1: YOU NEED TO BE YOUNG TO BE ADVENTUROUS
THE TRUTH: This is a poor excuse that is far overused. Adventure knows no age. It's never too late to try something new and get out of your comfort zone. Adventure travel is about connecting like minded people. I'd much rather swap stories over a campfire with a 60 year old hiking enthusiast than go to a raging party with a bunch of 20 something backpackers any day. 
THE PROOF: Meet Mariana. While 52 is hardly old, it's an age that most people believe that they've past their time to go on adventures. We met Mariana while staying at the Nest hostel in Colombia where she was learning to Paraglide. She had just come from the coast where she learned how to scuba dive. That's one adventurous grandma! Yes, grandma. I couldn't believe it either.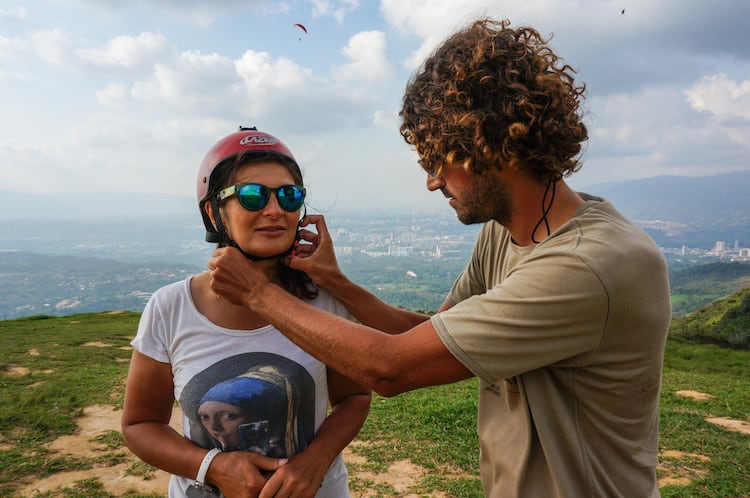 MYTH #2: ADVENTURE TRAVEL IS EXPENSIVE
THE TRUTH: Sure summiting Mount Everest is an expensive feat but not all adventures are expensive. Adventure is everywhere. You don't need expensive gear or to go to far flung places to find a worth while pursuit.
THE PROOF: Many of the adventures Antonio and I have done cost very little money. We spent 4 days hiking the remote beaches of Mexico's Sian Ka'an Biosphere Reserve for less than $10 per person. This cost was only for food, that's $2.50 a day, less than a coffee at Starbucks.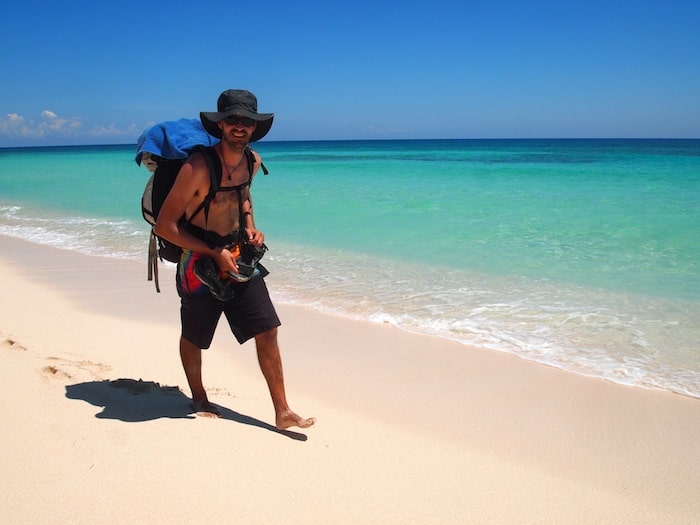 MYTH # 3: YOU NEED TO BE A SUPER ATHLETE TO GO ON ADVENTURES
THE TRUTH: Fitness can make a long hike or paddle easier but it's not a barrier. Adventure is about overcoming more mental challenges than physical ones. Guided tours normally have four intensity levels to choose from: easy, moderate, challenging and strenuous. 
THE PROOF: Meet Jochas (pronounced Ho-cha-s). He is 140kg and competitive triathlete. Along with swimming, cycling and running Jochas also enjoys other outdoor pursuits like hiking. It's clear he is one big dude but he doesn't let his size slow him down.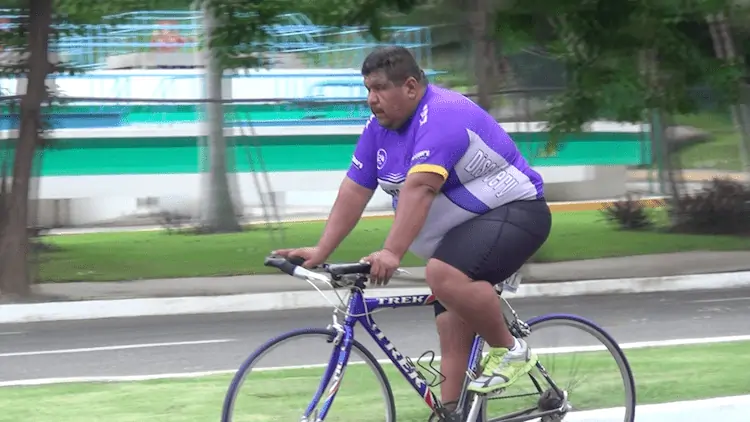 MYTH #4: ADVENTURE TRAVEL IS DANGEROUS
THE TRUTH: Adventure, by definition, involves risk. However, when you calculate and prepare for it, the chance is greatly reduced. As I mentioned from the beginning, adventure is different for everyone. Push your limits a bit but within reason. Little steps make you feel comfortable taking risks.
THE PROOF: We've spent 2 years cycling through Latin America, scuba dived with sharks and camped on active volcano in Nicaragua without one close call. Before we head out we spend sometime researching and talking to locals about the conditions to help prepare for potential risks.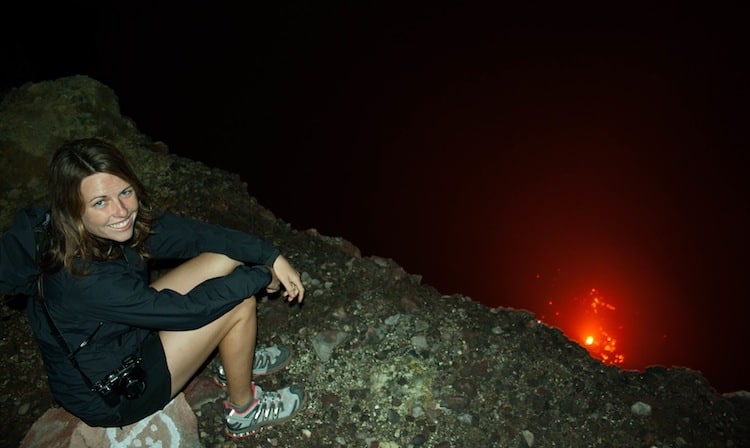 MYTH #5: YOU NEED TO BE A SKILLED OUTDOORS PERSON
THE TRUTH: Just because you don't have experience in the outdoors doesn't mean that you can't learn. From rock climbing schools to surfing camps there are lots of options if you want to learn new sport.
THE PROOF #1:  Let's use scuba diving as an example. It only takes 4 days to become a certified diver which you can do while on vacation in many places around the world. If you just want a taste of the sport but not sure if you are ready to invest the time and money learning it, there's options too. You could do a Discover Scuba Diving (DSD) course which takes about 2 hours, involves learning 3 simple skills and is a great introduction to the world of diving. 
THE PROOF #2: Guided tours are also a great way to experience a new sport without any technical knowledge. In the picture below I'm absailing 100 meters into a cave with my mate Emily. We had absolutely no caving or rappelling experience. We just showed up, put on those fashionable blue jumpsuits, boots and helmets then followed the directions from our guide.