Updated on February 9, 2020
Have you ever wondered how much does it cost to go to Antarctica? As you can imagine, it's a long journey and a truly "off the beaten path destination" which means getting there won't be cheap.
However, if you're able to save for a journey to the end of the world you will be one of the few people who are able to experience the beauty of this pristine polar region.
There is no simple answer to this question. The good news is that you have a lot of options when it comes to choosing how you will make your dream trip to Antarctica come to life. This article will walk you through the most common ways to visit Antarctica as a tourist and tell you a price range for each possible way. If you are serious about making this trip a reality, use this information as a starting point to get an idea of how much it costs to get there.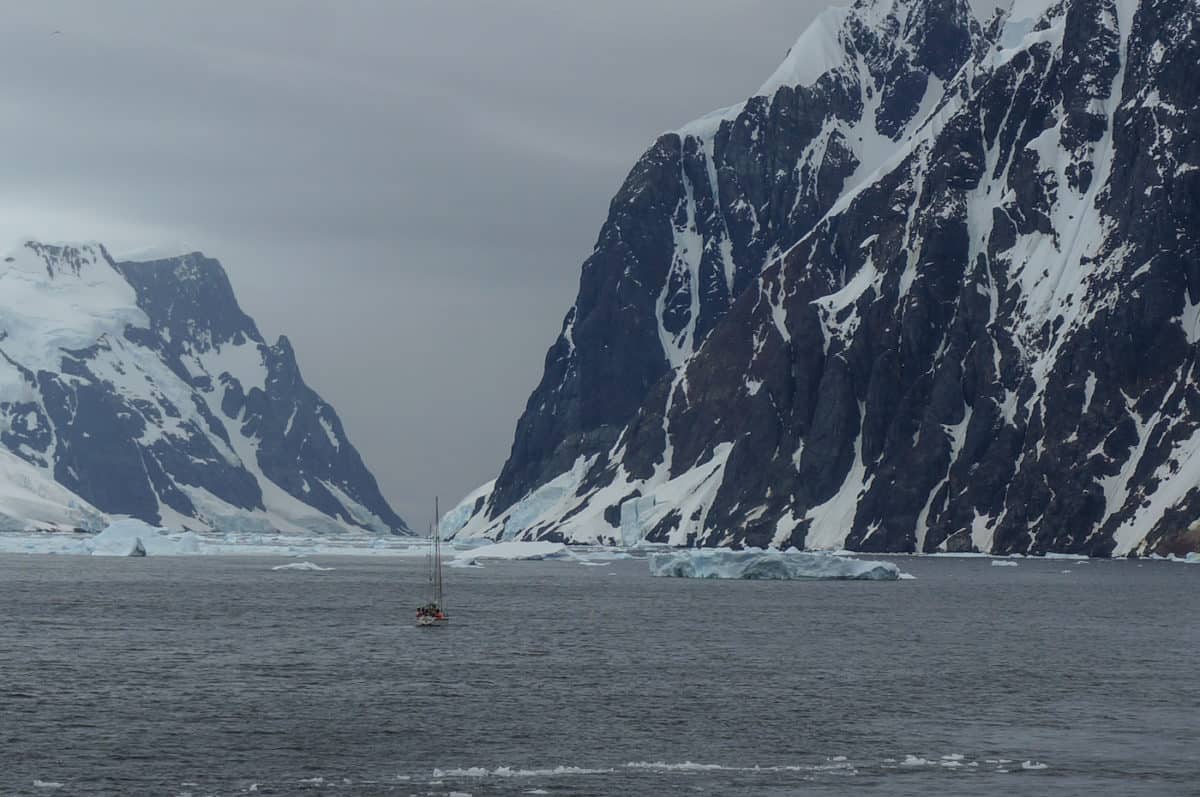 How you plan to travel to the White Continent is one of the major determining factors of the price of your trip. There are two ways to reach Antarctica – by ship and by airplane.
1. ANTARCTICA CRUISES
The most popular way to visit Antarctica as a tourist is on a cruise ship. You can travel on a luxury ship, an expedition ship or even a sailboat. Luxury cruises cater to people who want to see Antarctica in style, expedition cruises are for the adventurous spirit and sailboat cruises are for people who want an intimate experience that only a small group tour can provide.
To determine how much you can expect to spend on a cruise, there are some questions you will need to ask yourself first. So let's get started.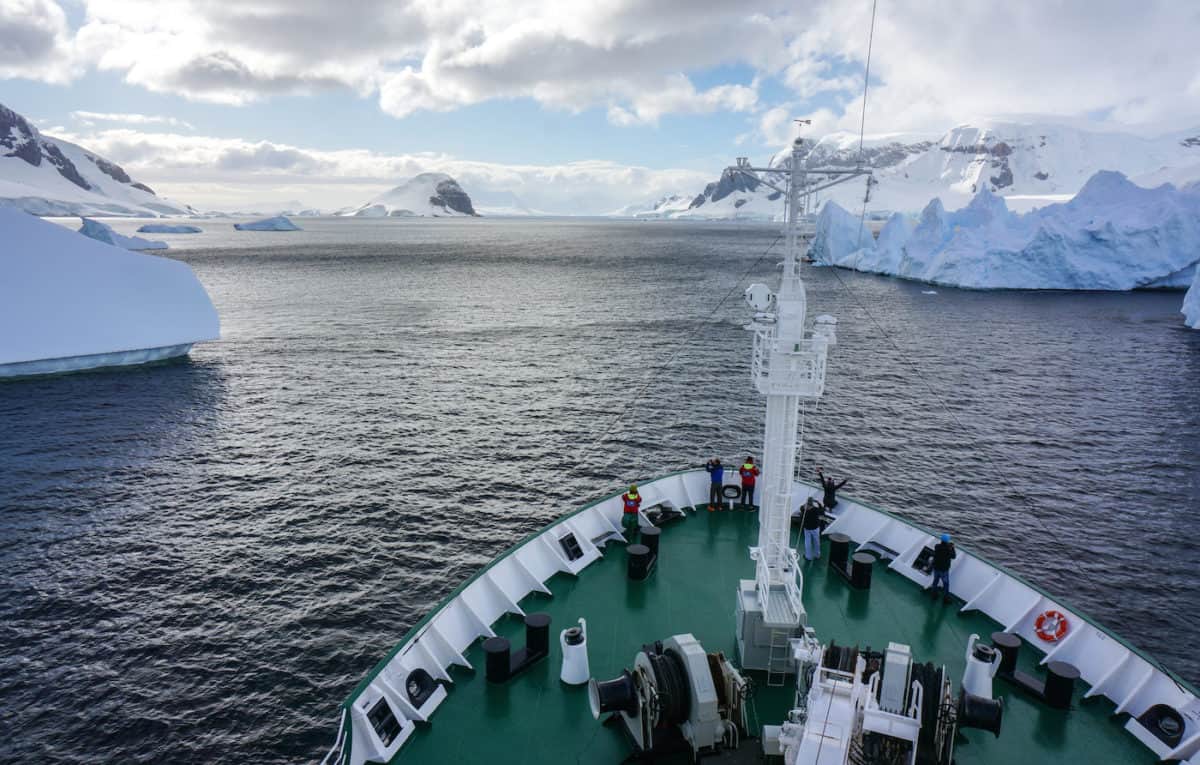 WHERE DO YOU WANT TO LEAVE FROM?
Cruise ships leave from either Argentina, Chile, Australia or New Zealand. Sailboat operators may depart from different ports but those are the exceptions. The least expensive option is to leave from South America because it takes only 2 days to reach the Antarctic Peninsula while it takes at least 6 days to arrive to East Antarctica from New Zealand or Australia.
HOW MANY DAYS DO YOU WANT TO GO FOR?
Cruise operators offer several different routes throughout the season, each with it's own price tag. The least expensive route if you plan to leave from South America is a trip to the Antarctic Peninsula. If you want to explore more, you can look at trips that combine the Falkland Islands, South Georgia and the Peninsula.
Trips from New Zealand & Australia visit the Ross Sea and the remote East Antarctica and last between 26 – 30 days.
WHAT ACTIVITIES DO YOU WANT TO DO?
Most cruises include daily land excursions but some operators offer additional activities such as sea kayaking, scuba diving and wildlife photography at at an additional price. Check out the company's website to see there are any extra excursions you'd like to do so you can calculate them into your budget.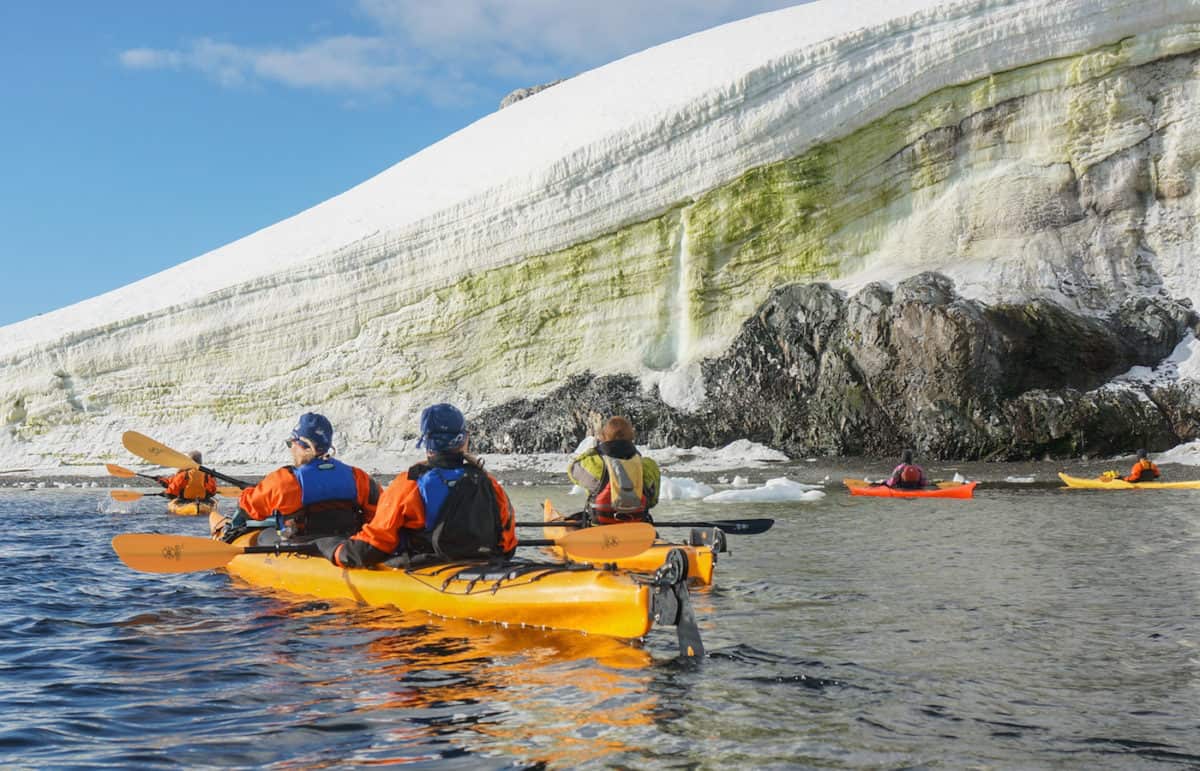 DO YOU WANT TO FLY & CRUISE?
Some tour companies have itineraries where you can combine a flight with a cruise. This allows you save a few days of travel time and avoid a few rough days at sea. These flights leave from Punta Arenas, Chile to one of the South Shetland Islands (near the Antarctic Peninsula).
WHAT ARE YOUR CABIN PREFERENCES?
Depending on the ship, you will have a variety of cabin options. Picking the right cabin for you all comes down to your personal preferences and comfort level. You'll need to consider – Do you mind sharing a room with a stranger? Do you mind sharing a bathroom? Is having a large window important to you or will a porthole do?
HOW MUCH DOES A CRUISE TO ANTARCTICA COST?
Expedition Cruises: $4,500 – $16,000
Luxury Cruises: $14,000 – $26,000
Sailing Cruises: $12,500 – $21,000
Fly-Cruise Options: $4,500 – $25,000
Cruise from New Zealand: $14,500 – $22,300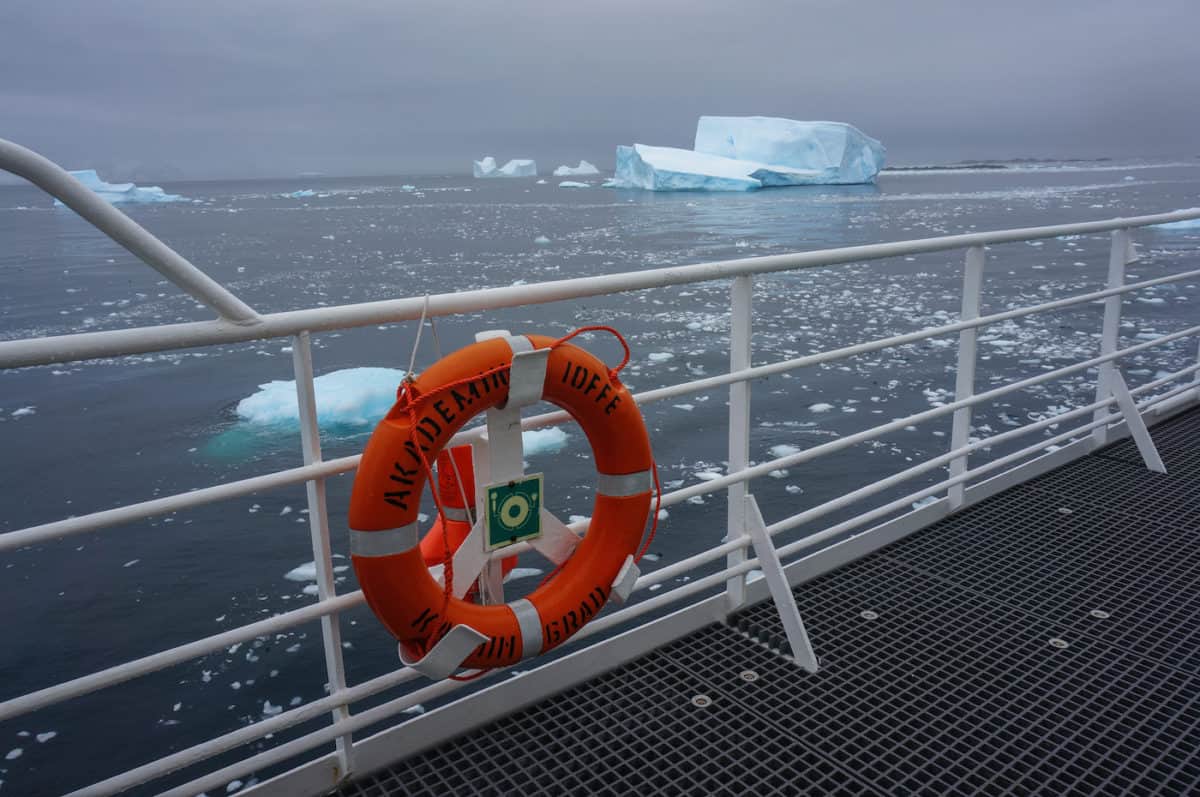 LAST MINUTE DEALS
One of the most popular options for budget travelers is to wait for last minute deals. These can sometimes cost as little as $4,000 if leaving from Ushuaia. However, considering how much a last minute flight to Argentina can cost, it might not be your cheapest option.
OTHER COSTS
When budgeting for your trip to Antarctica you'll need to consider the additional costs of your trips such as flights to and from the port of departure plus meals and accommodation before and after the trip. During the trip you might have some additional costs such as tips, spa services, souvenirs and drinks at the ship's bar. You will also need to show proof of travel and medical insurance.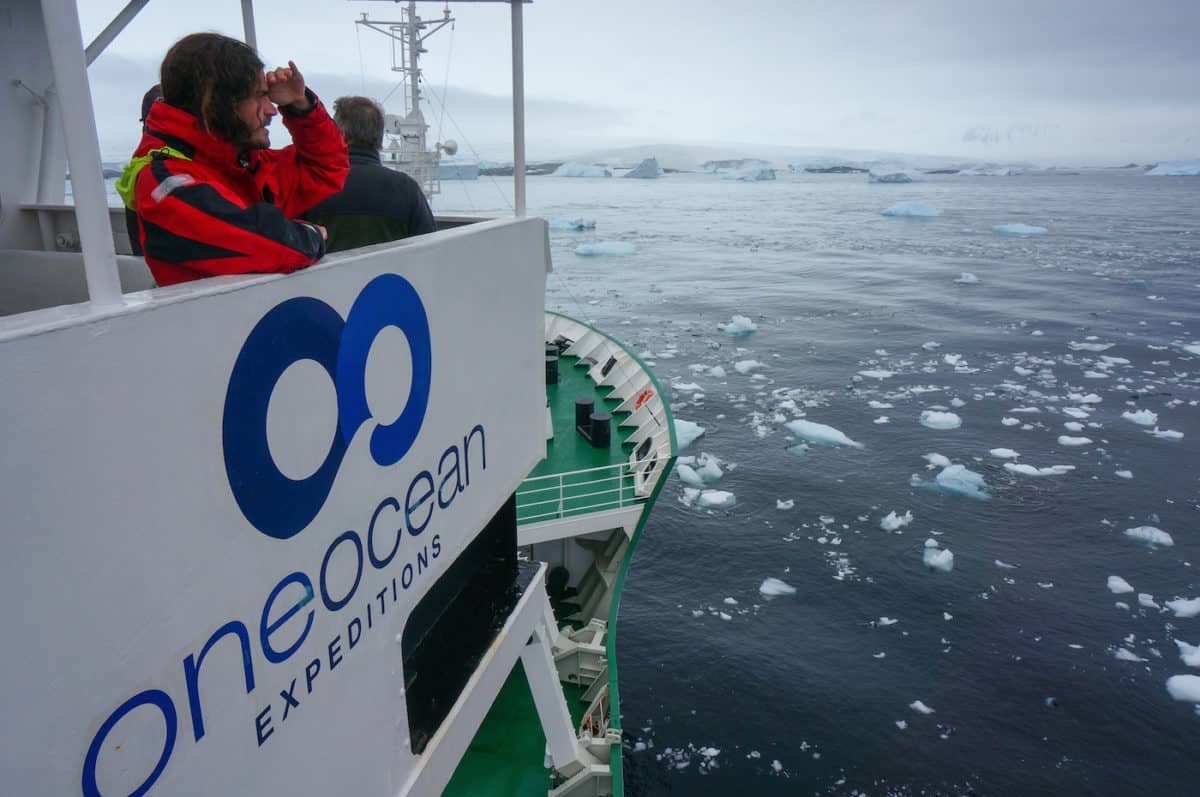 2. FLYING TO ANTARCTICA
If you want to climb Vinson Massif (the highest peak in Antarctica), ski to the South Pole or run a 100k marathon in the snow, you'll need to fly. Since there are no commercial flights to Antarctica, you'll have to go through a private logistic operator.
If a cookie cutter trip isn't your style flying in and taking on an extraordinary adventure is clearly your best option, but it comes at a price. Since there are no commercial flights to Antarctica, you'll need to go with a private logistics operator.
HOW MUCH DOES IT COST TO FLY TO ANTARCTICA?
Trips organized by a logistics company run from $24,000 – $71,000 USD (depending on the activities you want to do).
CAN'T VS HOW
Money is a big challenge for many people when it comes to planning a big adventure trip like this one. If that's your case I'd like to ask you a question, how can you afford to make this polar dream of yours a reality?
When you tell yourself, "I can't afford a trip like this, I'll never go to Antarctica." your brain shuts down. When you ask yourself, "How can I afford this trip?" your brain goes to work. You will come up with creative solutions to save money and make this trip a priority. If you want something bad enough get creative and make it happen.