Updated on February 9, 2020
Have you ever wondered what do people actually do when they go to Antarctica? Isn't it just a bunch of ice? While the white continent does have a lot of ice and snow – it's an adventure junkie's paradise. There are so many cool things to do in Antarctica.
Paddling between icebergs and watching a humpback whale do acrobatics are just some of the experiences you can have in Antarctica. Have I caught your attention?
Here at The Adventure Junkies, our motto is – dream it. learn it. live it. In this article, we'll show you all the fun and exciting experiences you can have if you make a journey to the end of the world.
If you plan to visit Antarctica with a cruise ship, you will most likely spend the majority of the time in the Antarctic Peninsula. For this reason, we've only included experiences in this are of the continent.
1. PADDLE AMONGST ICEBERGS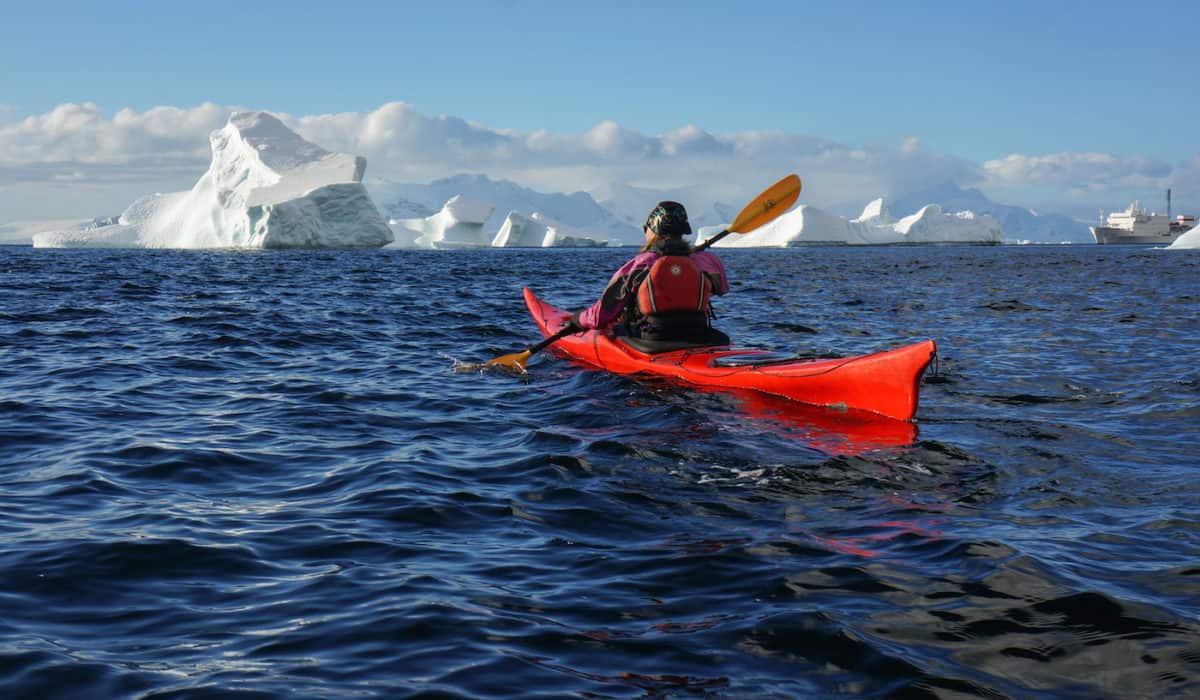 Sea kayaking is one of the coolest things you can do in Antarctica. Propelling yourself through the icy waters is a thrill. Being on the water gives you a unique perspective of the stunning landscape. You're free from the noise of a zodiac engine – it's just you, your boat and pure Antarctic wilderness.
2. WILDLIFE WATCHING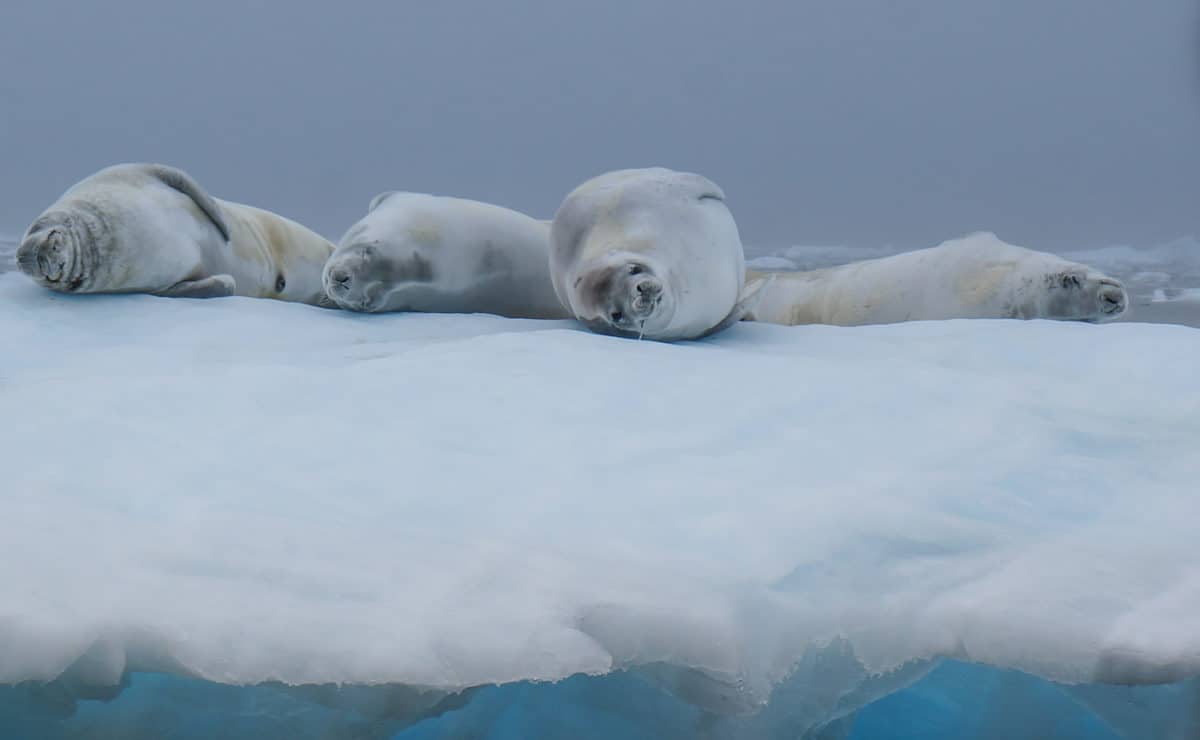 Antarctica is one of the toughest places to survive on earth – it's cold, dry and windy. The animals that live here are extremophiles who have the unique ability to adapt to these tough conditions. Out of all the reasons people journey to Antarctica, wildlife watching is high on the list.
Penguins waddle through the snow. Humpback whales do acrobatic breaches. Seals bark and play on the shore. Sea birds squawk and soar overhead. As you can imagine, the animals that call Antarctica home are the stars of the place and are what make a trip here truly spectacular. Make sure to add a camera and binoculars to your packing list.
3. CAMP OUT

Want to spend a night gazing at a star-filled sky? Many cruise operators offer camping as a part of their itineraries. They load you up with a bivy sac, sleeping bag and sleeping pad then drop you off on shore. You then dig yourself a shallow grave to have shelter from the wind, crawl into your bivy and call it a night.
If the sky is clear, you'll wake to see the sun has painted the sky with orange, pink and red hues. It might be difficult to convince yourself to spend a night away from your cozy cabin bed, but this is an experience not to be missed.
4. VISIT POLAR STATIONS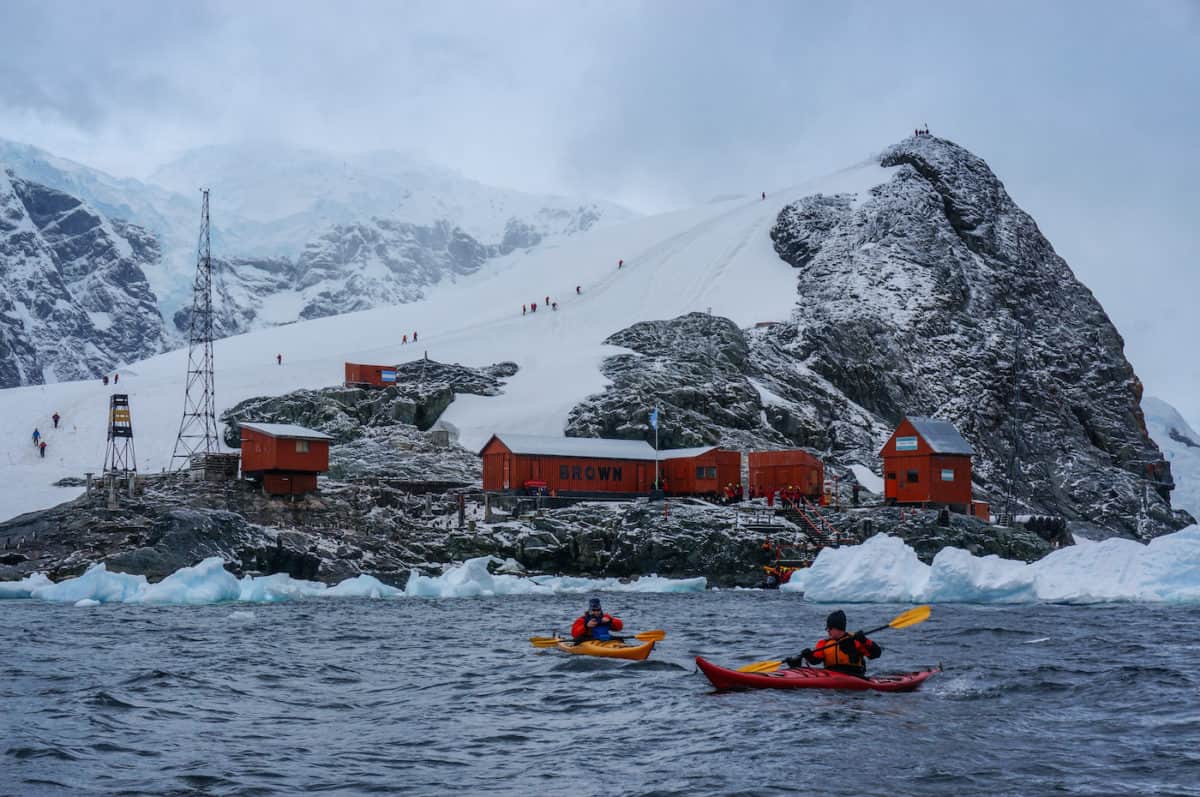 The Antarctic Peninsula is dotted with scientific research stations. Here scientists and support staff spend months here performing experiments and collecting samples. Being so isolated, researchers are always happy to see new faces.
Several stations even give tours. It's fascinating to hear the stories of who have spent a winter in Antarctica.
5. SNOWSHOEING & HIKING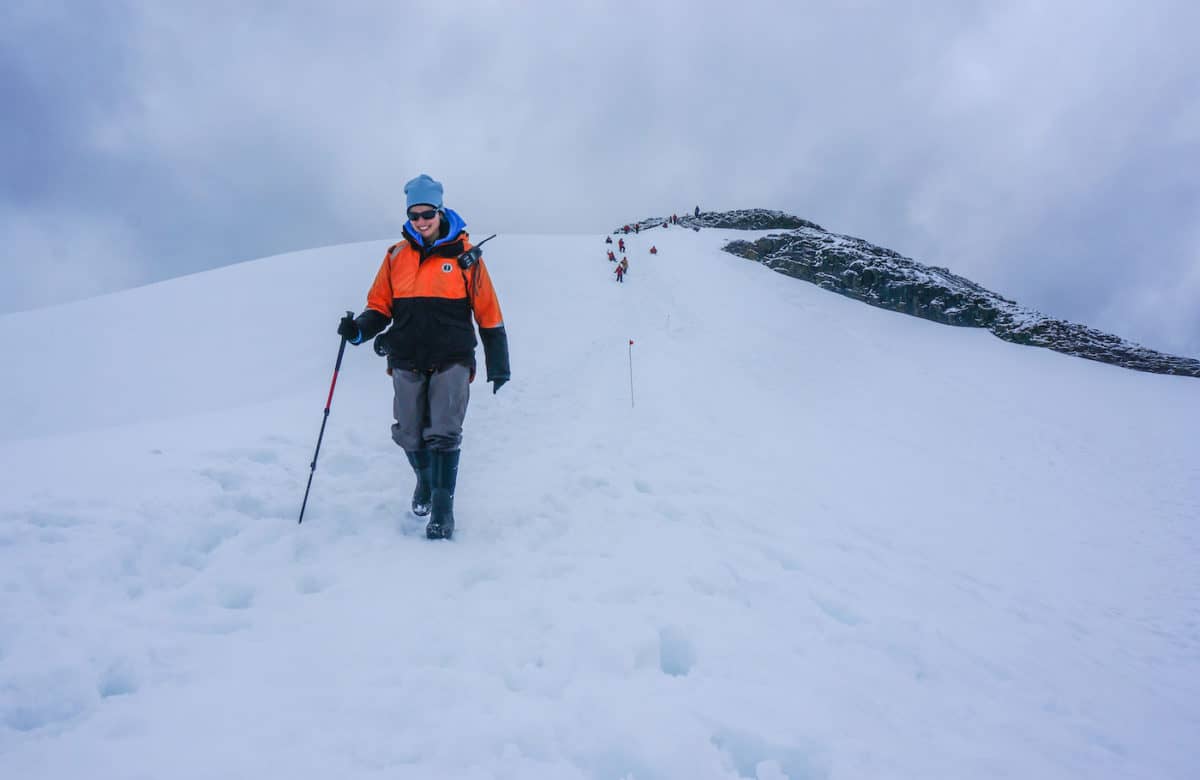 Antarctica is a mountainous place with lots of great opportunities for hiking and/ or snowshoeing. Not only do you get to stretch your legs, there are some beautiful lookouts to trek up to. If you'd like to snowshoe, plan your trip for early to mid season (November – January) when there is the most snow on the Peninsula. New to snowshoeing? Check out our article about snowshoeing tips for beginners.
6. EXPEDITION PHOTOGRAPHY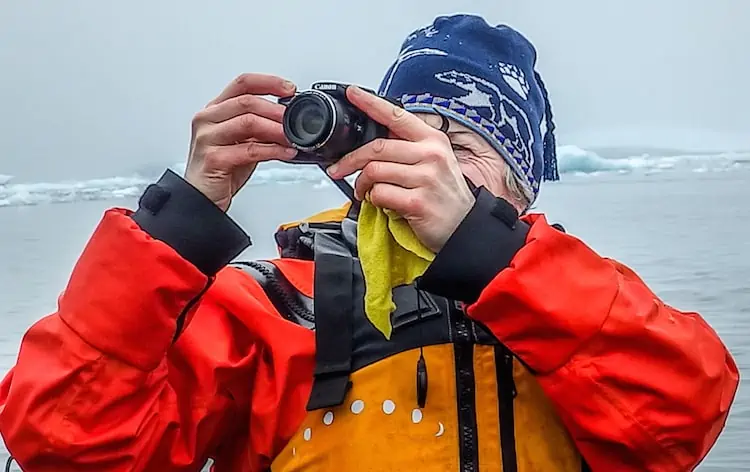 Dramatic landscapes, unique ice formations and the abundance of wildlife make Antarctica a dream come true for photographers. If you'd like to improve your skills, have a look for a cruise that has an expedition photography program. These programs are lead by professional wildlife photographers who have spent countless seasons in the polar regions of the world.
7. ICE DIVING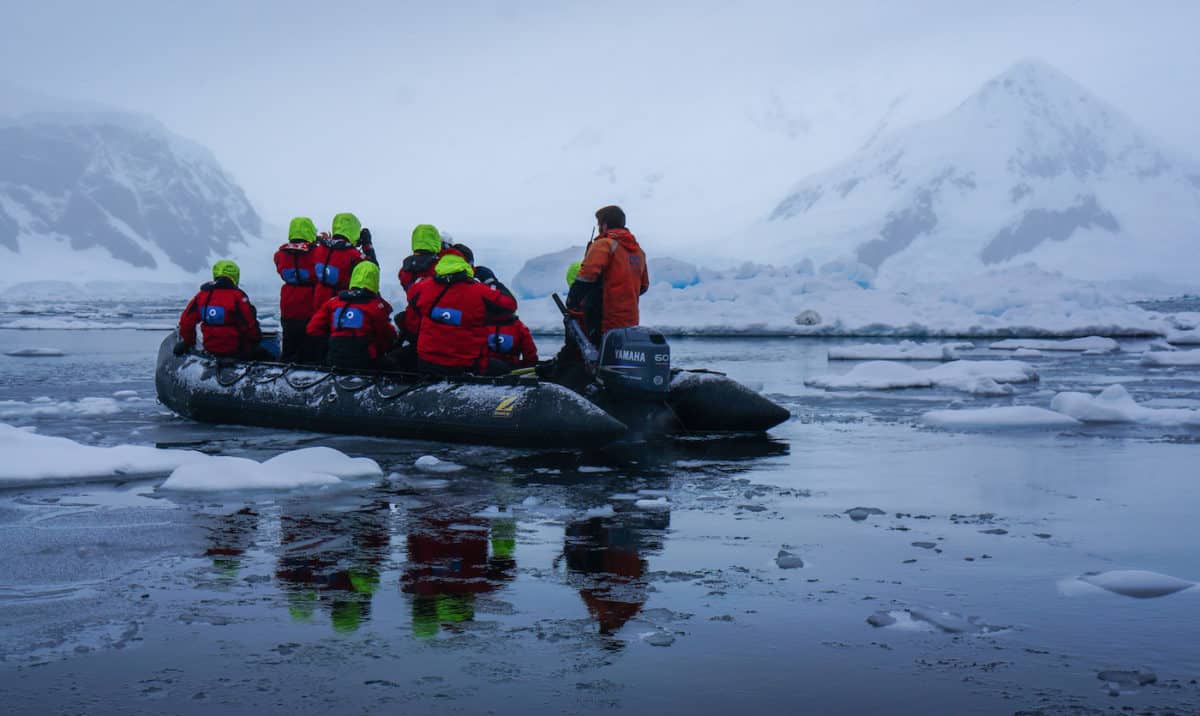 Have you ever dreamed of diving under the ice of Antarctica? Seeing leopard seals and penguins in their element is a real experience. Some cruise operators have a special scuba diving program that you can join. You have to bring your own drysuit and cold water regulators. You also need to be dry suit certified and have experience diving in cold conditions.
8. POLAR PLUNGE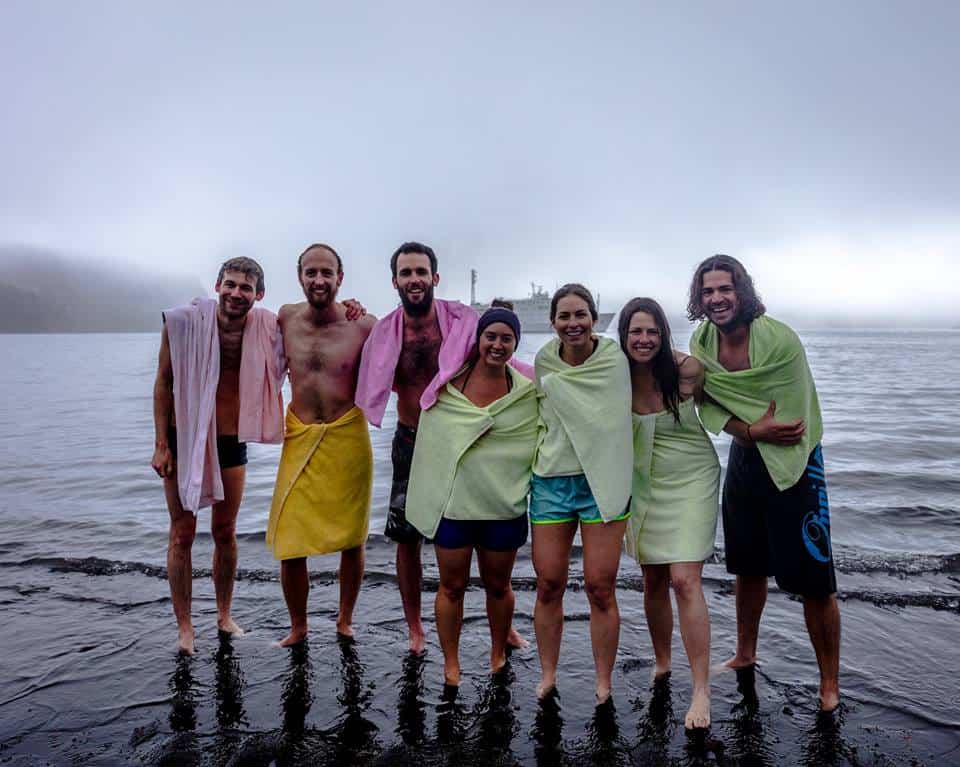 On the shores of Deception Island, strip down and run into the freezing cold water. It doesn't sound like much fun, but it's a real thrill.
The shores of the island are thermal and in some places it's very hot – so your first steps will feel like bath water. A few more steps and the chilly water hits your calves. It's too late to turn around, keep running until it's deep enough to jump in. Most people only last a few seconds before they dart back to the steaming thermal water shoreline.