Updated on January 29, 2018
Instagram is by far my favorite way to share photos and be inspired by others. You're probably not surprised that my favorite accounts are from outdoor adventure Instagrammers. Those snow capped peaks, gnarly waves and starry nights are hard to beat.
We've shared with you our favourite adventures of other adventure junkies in the past. Today I'm going to share 20 super inspiring Instagrammers who will make you want to grab a pack, stuff some clothes and food in it and head to the mountains.
THE ADVENTURE JUNKIES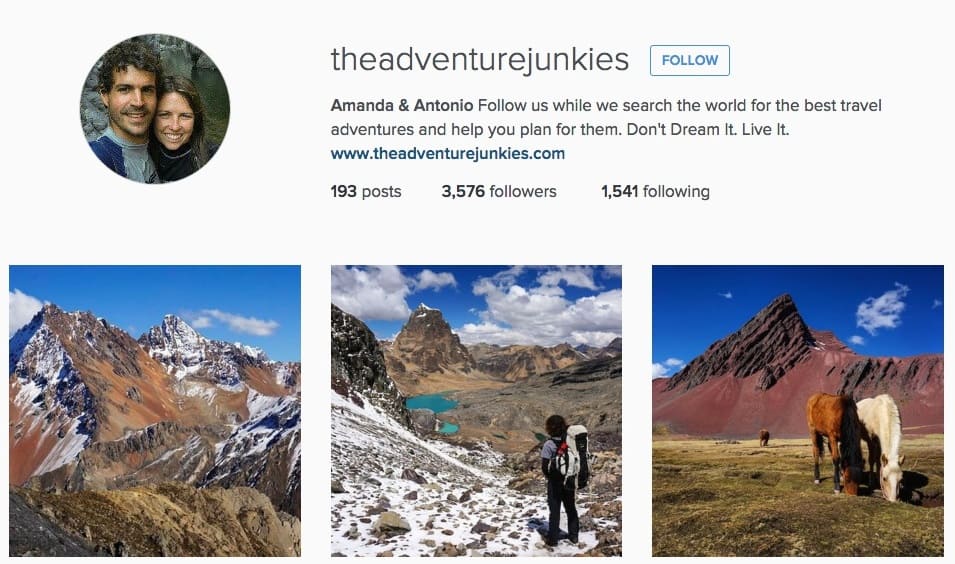 Yep, you're right, that's us. We also are on Instagram 🙂 On our account you'll find some of our favorite outdoor adventure shots from around the world, the kind of stuff The Adventure Junkies is made of.
MICHAEL CLARK

Outdoor photographer Michael Clark has risked life and limb on a variety of assignments to bring back stunning images of rock climbers, mountaineers, kayakers, big-wave surfers and mountain bikers in remote locations around the world.
STOKED FOR SATURDAY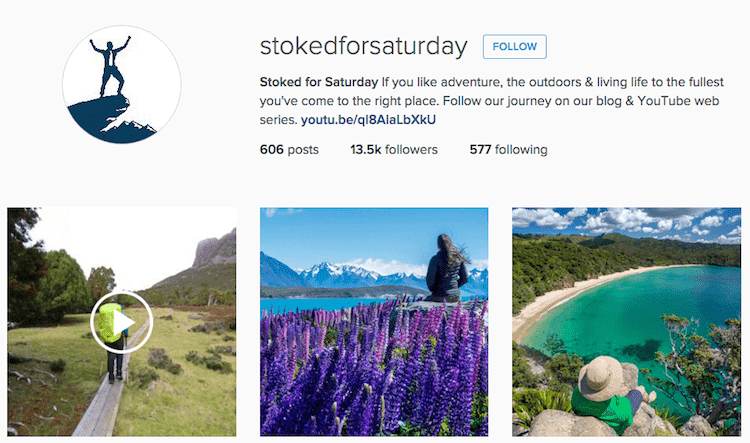 Jordan and Jenna are the adventurous Canadian couple behind Stoked for Saturday. A few years back they decided to move to New Zealand. Their stream of stunning landscapes and adrenaline pumping adventurous will have you packing your bags for KiwiLand.
BRENDAN VAN SON

Pro travel photographer Brendan van Son is constantly on the go chasing light and his next great shot.
TRAVIS BURKE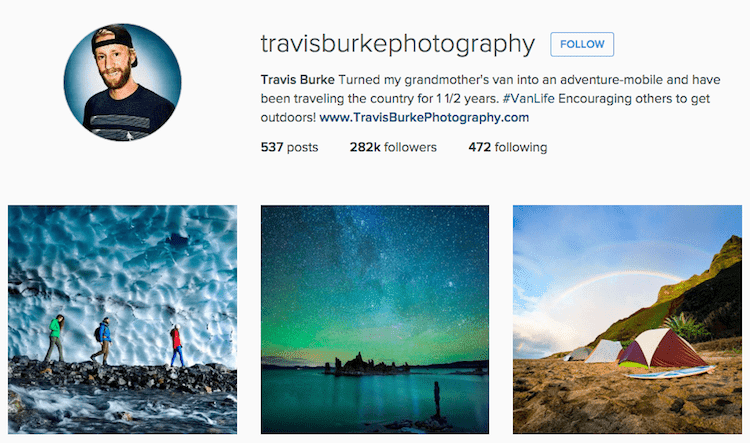 Whether it's shots of highlining over a 400-foot canyon, backpacking the entire John Muir Trail or the Milky Way Galaxy lighting up remote locations, this IG stream by Travis Burke is sure to inspire you to get outdoors.
ANDREW STUDER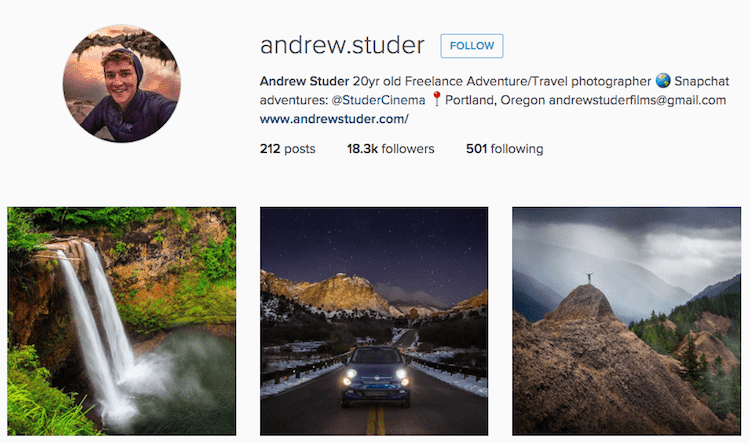 Andrew Studer is an adventure seeking travel photographer who's always on the lookout for unique ways to capture life outdoors.
THE PLANET D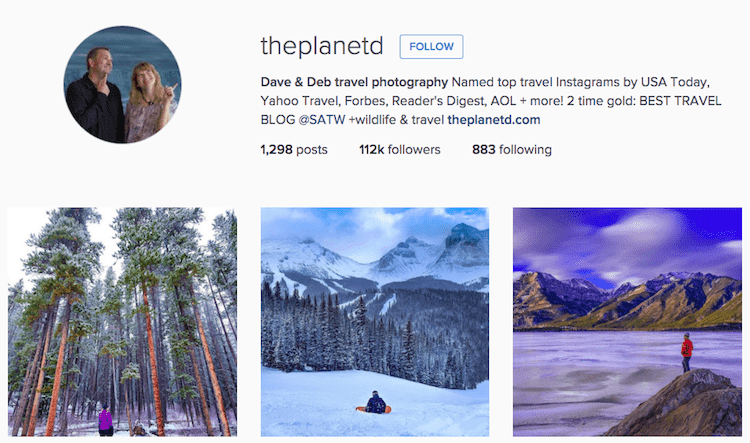 Dave and Deb are the smiling faces behind The Planet D. Their IG stream is packed with inspiring photos that prove adventure is for everyone.
MICHAEL OVERBECK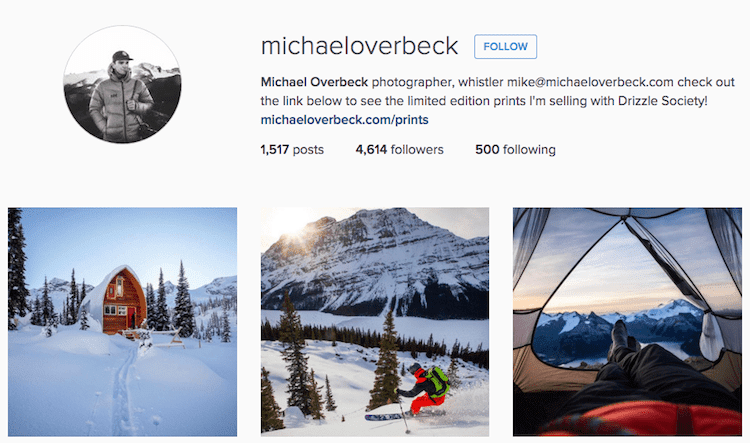 Michael Overbeck is a pro adventure and lifestyle photographer who will have you dreaming of the Canadian wilderness.
ELENA PRESSPRICH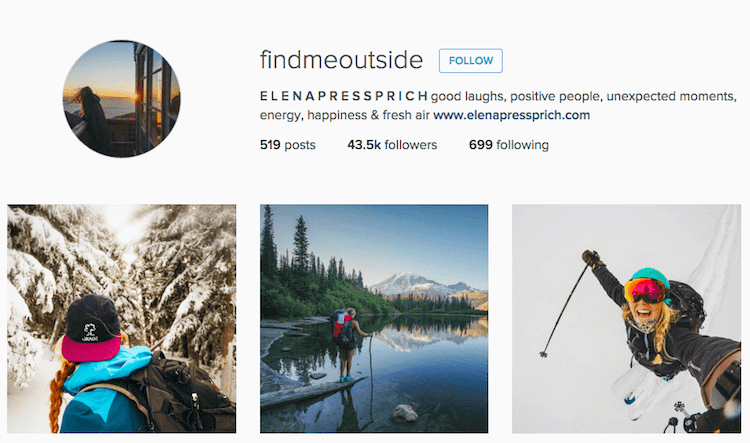 Elena Pressprich can usually be found outside, probably scrambling up (or sliding down) a mountain any time of the year. She's stoked on life and it shines through her photos.
CHRIS BURKARD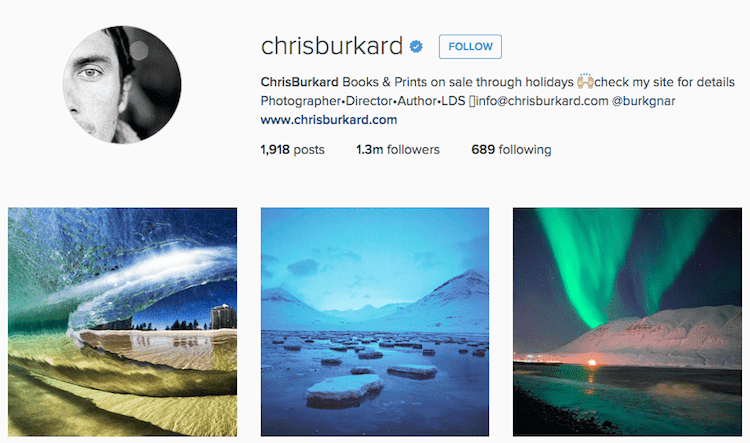 No list of inspiring instagrammers would be complete without Chris Burkard. His IG stream is the result of his constant search for wild, remote destinations and offbeat landscapes.
MAURO EXPLORER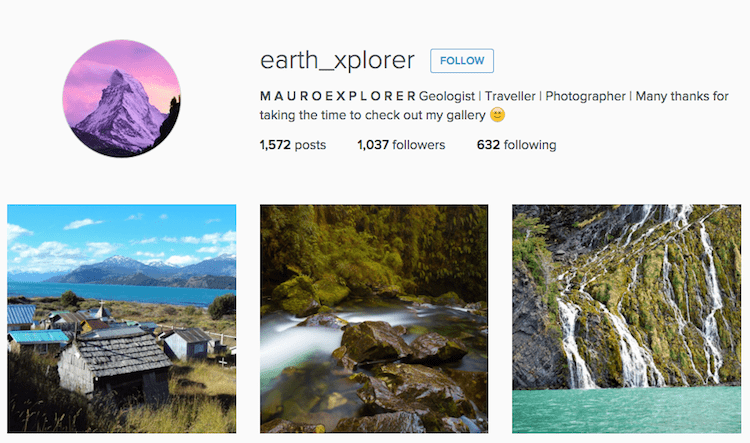 I came across Mauro's IG account a while back and was blown away by his landscape shots from around the world.
DIVERGENT TRAVELERS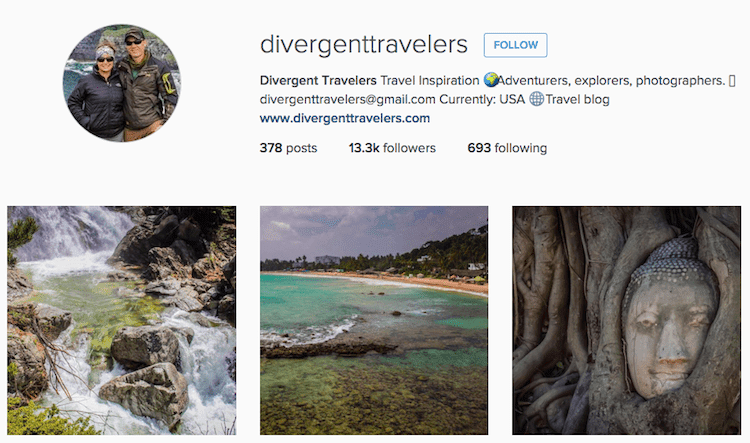 Lina and Dave are the duo behind the adventure travel site Divergent Travelers. Their IG stream will take you to over 60 countries spread across 6 continents.
DAN BAILEY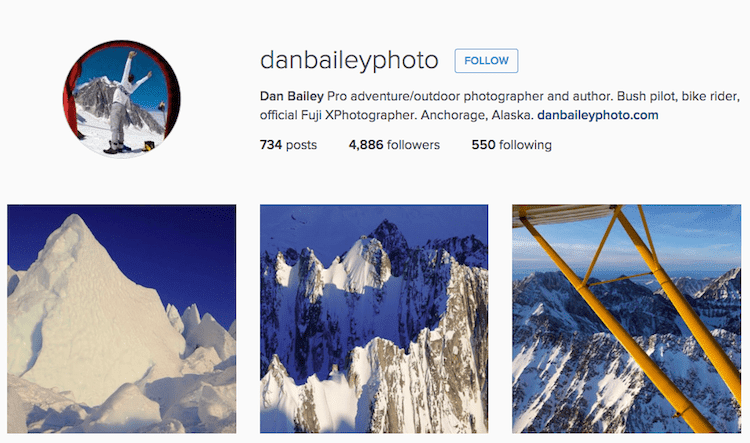 Dan Bailey is a pro adventure photographer based in Alaska. His goal is to capture the intensity, the personalities and the relationships of his subjects as they interact with the world.
THE EXPEDITIONERS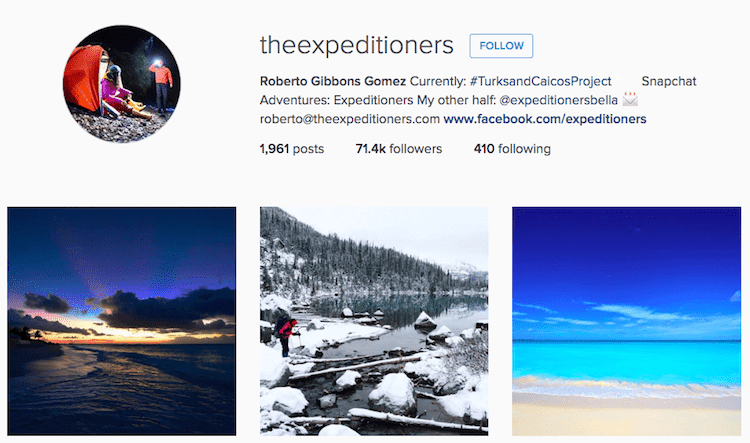 Roberto & Bella from The Expeditioners share their love of all things outdoors and adventure travel on their IG account.
JOHN PRICE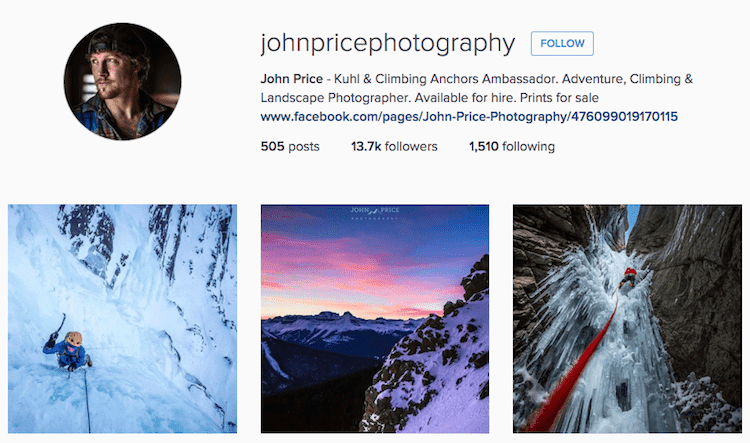 John Price is an avid climber and mountaineer who brings you into his icy world through his collection of landscapes and the people who push the limits to get there.
BEARFOOT THEORY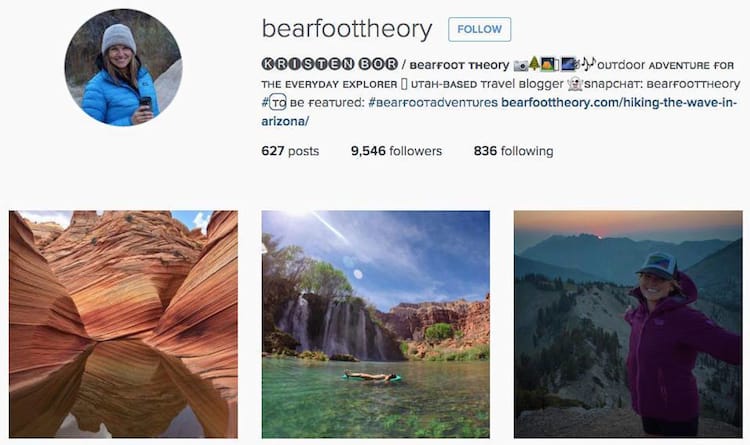 Kristin is a Salt Lake City based blogger who runs the outdoor adventure site for everyday explorers, Bearfoot Theory.
PEBBLE SHOO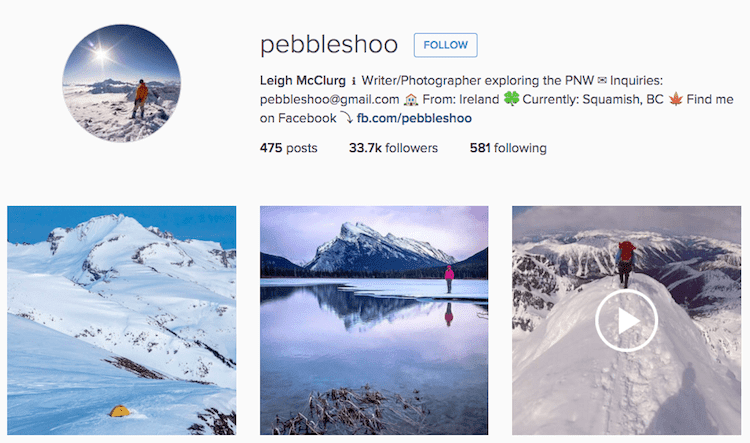 Leigh and Spring left their home and sedentary lifestyles in Ireland and few years back to Canada. Their mission was to explore, one look at the PebbleShoo IG account will tell you they've definitely met that goal!
TY SCHMITT

Ty Schmitt is a California based photographer. His artistic style captures special moments in the outdoors that are sure to inspire you to get outside now.
LEIF ERIK SMITH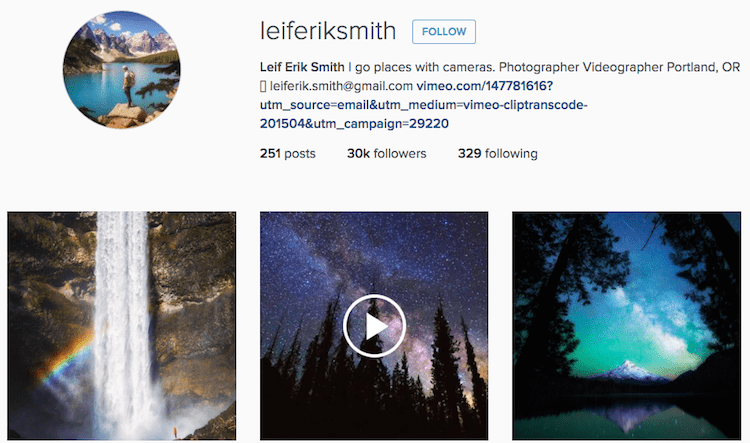 Leif Erik Smith is an outdoor photographer as well as a timelapse and aerial videographer. This photos bring out the raw beauty of nature.
LUCAS GILMAN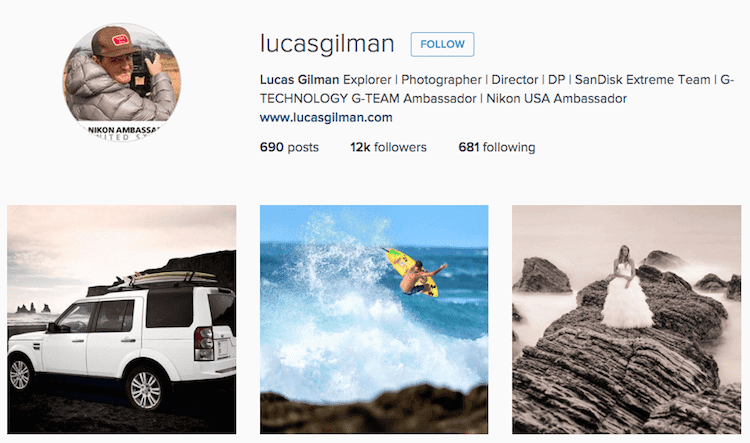 Lucas Gilman is a pro photographer and filmaker. HIs stream is full of action packed adventures from expedition kayaking in Costa Rica, surfing in Brazil to backcountry skiing in Colorado.
JOIN US ON INSTAGRAM!
Thanks for checking out my go-to instagrammers for inspiration to get outdoors. Don't forget to stop by The Adventure Junkies IG account for a steady stream of travel adventures from around the world.