Updated on February 7, 2020
If you've ever looked at professional landscape photos and wondered why yours don't look quite as stunning, the answer could be lens filters. A variety of different lens filters can take your landscape photography to the next level – but it can be extremely hard to sort through the plethora of available options to figure out what you actually need. Here at The Adventure Junkies, we will help demystify filters so you can choose the best filters for landscape photography to make your photos stand out.
For more of our top landscape photography gear recommendations, check out the Best Landscape Cameras. 
Quick Answer

-

The Best Filters for Landscape Photography
Breakthrough Photography X4 CPL

Tiffen Circular Polarizer

LEE Graduated Neutral Density Soft Edge

Tiffen Graduated Sunrise Filter
Comparison Table

-

Best Filter for Landscape Photography

For the best experience turn your device horizontally
Reviews

-

The Best Landscape Photography Filters
Gobe NDX Variable ND
Specs
Type

:

Neutral Density

Shape

:

Circular
Features
Level Of Neutral Density (ND) Is Adjustable By Simply Twisting The Ring
Special Coating Creates A Neutral Color
Extremely Durable Outer Frame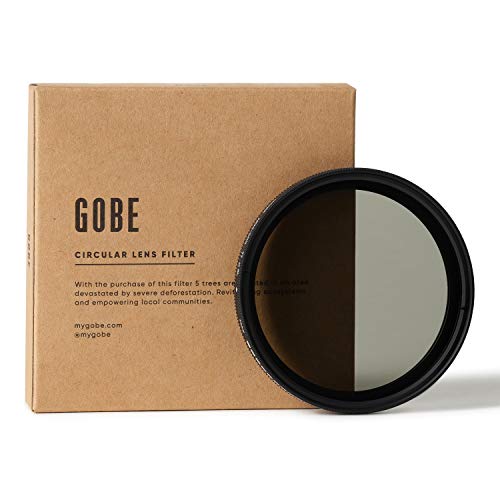 BEST FOR: VARIED LIGHTING CONDITIONS
You can't beat the Gobe NDX Variable ND for an adjustable neutral density filter at a great value. This is a circular filter that attaches directly to your lens and blocks light to avoid overexposed images in bright, sunny conditions You can adjust the strength of the filter by simply rotating the ring. It is designed for use with lenses that are a medium focal length, but shouldn't be used for extreme wide angle or telephoto shooting.
The Gobe NDX Variable ND filter features a protective coating which provides a neutral color balance, so it won't add a strange color cast to your landscape photos.
Breakthrough Photography X4 CPL
Specs
Type

:

Polarizer

Shape

:

Circular
Features
Designed To Avoid A Yellow Cast That Is Common Among Polarizing Filters
Glass Is Ultra Clear For Super Sharp Photos
Weather Resistant To Stand Up To Outdoor Shooting Conditions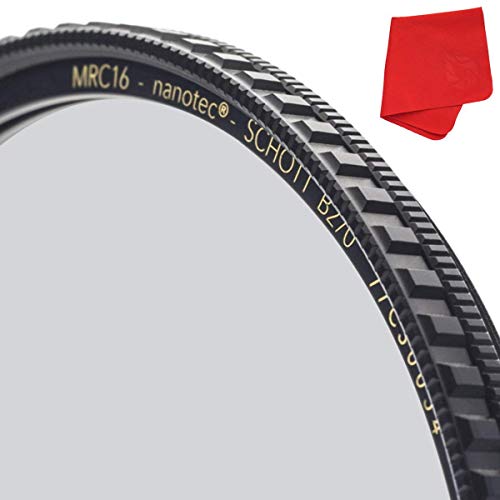 BEST FOR: POLARIZER PERFORMANCE
The Breakthrough Photography X4 CPL Circular Polarizer is an extremely high-quality polarizing filter which eliminates glare to provide a crystal clear image with accurate colors. While polarizing filters can often add a color cast to photos, this filter is designed with special technology that virtually eliminates the yellow cast.
The glass of the X4 CPL Circular Polarizer is extra clear to ensure your photos stay sharp. The filter attaches directly to the front of your lens, and it is constructed to be weather-resistant, so it is made to handle whatever conditions you might find when you're outdoors shooting landscapes.
Singh-Ray LB Color Combo
Specs
Type

:

Polarizer/Intensifying

Shape

:

Circular
Features
Enhances Warm & Green Tones In The Landscape
Provides Extra Contrast & Image Saturation
Maintains Accurate White & Neutral Colors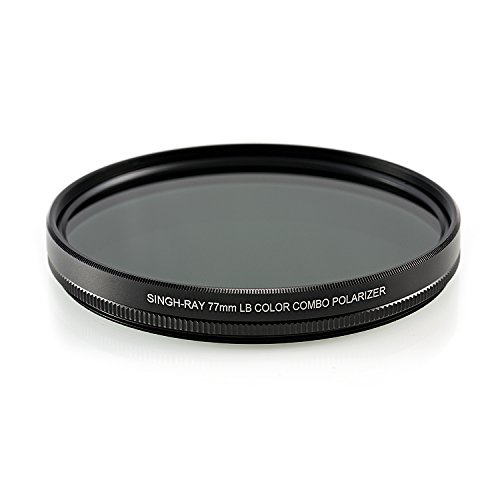 BEST FOR: COMBINING POLARIZATION & COLOR ENHANCEMENT
Though it is an expensive filter, the Singh-Ray LB Color Combo performs double duty as a polarizer and intensifying filter, making it worth the investment if you need both. This is an excellent filter for landscape photography, as it is made especially to enhance both warm tones and green tones in an image, while reducing glare as well as a blue color cast.
The Singh-Ray LB Color Combo also enhances the saturation of the sky and provides extra contrast in photos. The filter is also constructed to avoid reducing light entering the lens, so you can still shoot in lower light conditions.
Hoya Red Intensifier
Specs
Type

:

Intensifying

Shape

:

Circular
Features
Made To Enhance Red & Orange Tones In Images
Blocks Yellow Light Cast In Night Landscape Photography
Doesn't Affect White Tones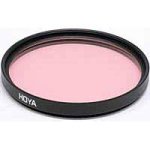 BEST FOR: TARGETING RED TONES
The Hoya Red Intensifier specifically targets the red and orange tones in an image to enhance those colors and create contrast with other colors, yet the filter preserves other tones, including white and neutral tones, without adding an unwanted cast. This filter is also useful for landscape photography at night, as it reduces light pollution by toning down the appearance of yellow light from artificial sources.
Made of extra clear optical glass and lightweight aluminum alloy, the Hoya Red Intensifier is durable and comes with a plastic case for storing in your kit and taking on the go for your outdoor adventures in landscape photography.
Tiffen Circular Polarizer
Specs
Type

:

Polarizer

Shape

:

Circular
Features
Eliminates Reflections And Glare
Can Be Rotated To Adjust For Desired Effects
Provides Improved Contrast & Saturation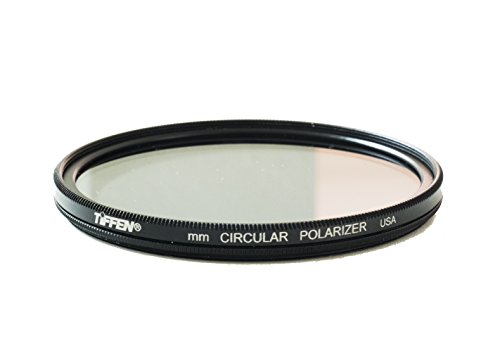 BEST FOR: VALUE POLARIZER
If you need a simple polarizing filter at a low price, the Tiffen Circular Polarizer fits the bill and makes an ideal addition to your landscape photography camera kit. This polarizing filter prevents your landscape photos from looking washed out by reducing reflections and glare. This saturates the sky and offers deeper image contrast.
The Tiffen Circular Polarizer attaches to the front of your camera lens. This provides extra control over how the filter affects your image, because you can rotate the filter to change the specific effect based on the angle of the sun and light entering the lens.
LEE Graduated Neutral Density Soft Edge
Specs
Type

:

Graduated Neutral Density

Shape

:

Rectangular
Features
Stackable To Adjust Intensity Of Neutral Density
Can Change Where Graduation Line Is In The Frame
Soft Edge On Graduation So The Transition Is Less Noticeable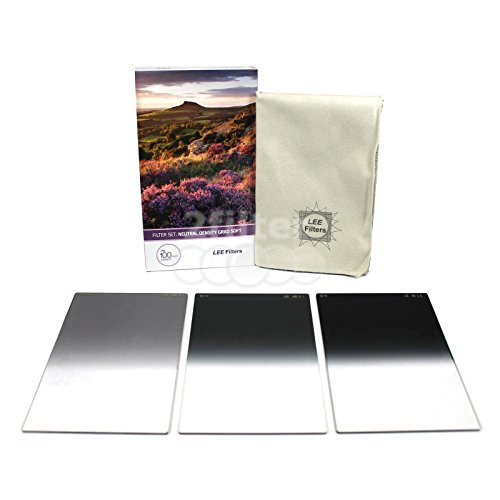 BEST FOR: ADJUSTABLE RANGE OF NEUTRAL DENSITY FILTERS
The set of LEE Graduated Neutral Density Soft Edge Filters is a great choice to give you a lot of control over the amount of light blocking you use and how it is applied to your photo composition. This is a set of three rectangular ND filters, which can be stacked in a holder to provide the right level of neutral density for the lighting conditions you shoot in. Because it is a graduated filter, only part of the image will be affected, and you can adjust the position of the filter in the frame. Plus, the soft edge on the gradation makes it more natural and less noticeable.
B+W XS-Pro Kaesemann HTC
Specs
Type

:

Polarizer

Shape

:

Circular
Features
Removes Hazy Conditions In Landscape Photos
Coated To Reduce Reflection And Keep The Filter Clean
Filter Ring Is Durable And Designed To Prevent Jamming When Adjusting Filter
BEST FOR: HIGH-END POLARIZER
The B+W X-Pro Kaesemann HTC Circular Polarizer is a high-performing polarizing filter that comes with a higher price tag than entry-level filters. It is designed to provide the benefits of polarization, including reducing reflection and haziness, while reducing light entering the lens by a minimal amount, so you still have full control of the aperture.
The filter is specially coated with an extra protective layer which provides extra reflection reduction, as well as making the filter water resistant and easy to clean by causing water to bead up. The filter ring is also sealed to keep humidity and water out.
Tiffen Variable
Specs
Type

:

Neutral Density

Shape

:

Circular
Features
Rotating Ring Controls Intensity Of Neutral Density Filter
Thin Profile Reduces The Vignetting Effect Which Causes Dark Corners In An Image
Constructed For Color Clarity
BEST FOR: ADJUSTABLE NEUTRAL DENSITY
If you want one filter that gives you a range of options for the level of neutral density you want to use, the Tiffen Variable Neutral Density is a perfect choice. This filter screws on to the front of your lens, and, with a simple twist of the ring, you can smoothly and easily change the level of light it blocks. This allows you to prevent overexposure in your landscape photos, as well as smooth motion in water for a beautiful blurred effect.
Tiffen uses a proprietary ColorCore process to construct the filter so clarity and color are not compromised. The thin profile of the filter is designed to reduce the chance of vignetting, which is when the corners in the image are darkened.
NiSi Natural Night
Specs
Type

:

Light Pollution Reduction

Shape

:

Rectangular
Features
Designed To Eliminate The Effects Of Light Pollution
Coated Surface For Easy Cleaning
Included Leatherette Pouch For Safe Transport And Storage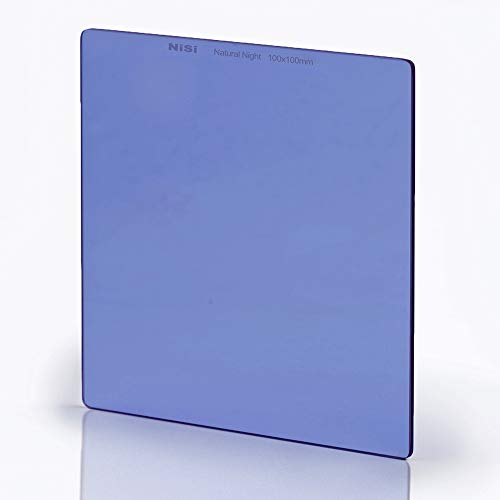 BEST FOR: NIGHTTIME LANDSCAPE PHOTOGRAPHY
When you're shooting night landscapes, even when you're out in nature, you can still have light pollution, but with the Nisi Natural Night Filter in your camera bag, you can eliminate the yellow cast from from artificial light. This filter blocks those lights, allowing stars and other natural light sources to appear more clearly in your landscape photos.
The Nisi Natural Night Filter is a rectangular filter that requires a holder to attach to the lens, which does allow this filter to be used with a variety of lenses. The surface of the lens has a protective coating which causes water and oil to bead up and makes for easy cleaning on the go.
Tiffen Graduated Sunrise Filter
Specs
Type

:

Color Graduated

Shape

:

Circular
Features
Enhances Yellow & Orange Colors Of Sunrise
Smooth Blending Between The Clear And Color-Enhancing Sides Of The Filter
Attaches To Front Of Lens & Rotates To Adjust Color Placement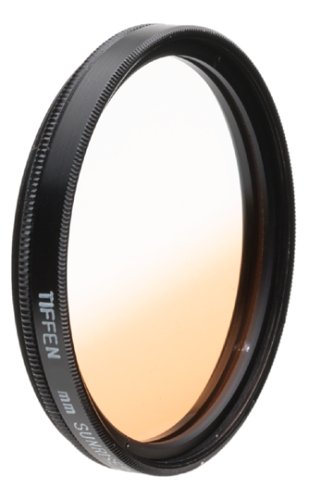 BEST FOR: CAPTURING LANDSCAPES AT SUNRISE
The Tiffen Graduated Sunrise Filter is a specialized filter that comes in hand if you like to get an alpine start and catch the sunrise. The filter is half clear and graduates to a color enhancement that saturates orange and yellow tones to really make the sunrise stand out. A soft edge on the gradation provides smooth and natural looking blending in the photo, and you can rotate the ring of the filter to precisely align the color and clear parts.
This filter is not very useful for situations other than sunrise, so it's more of a bonus addition to your camera kit than an essential for landscape photography.
THINGS TO CONSIDER WHEN BUYING FILTERS FOR LANDSCAPE PHOTOGRAPHY
A huge variety of lens filters exist, so the biggest consideration in choosing a filter for landscape photography is the type of filter you need for the effect you are trying to achieve. The main types of filters that will help with landscape photography are neutral density, polarizing, and intensifying/enhancing filters. This Expert Photography post demonstrates examples of what physical filters can do in relation to what you can achieve in editing.
TYPE OF FILTER
Neutral density filters reduce light levels in bright, sunny conditions. In landscape photography, this is useful to avoid overexposing parts of the image, as well as to add a blur to moving elements, such as water.
Polarizing filters are designed to reduce reflections, glare, and haze in an image, and add saturation to the sky. Unlike some filters, the effects of polarizing filters cannot be reproduced in post-production and image editing.
Intensifying and enhancing filters target red and orange tones to bring out greater saturation, and they are especially useful for shooting landscape photography featuring fall foliage or red-toned rocks. This article from B&H further details the types of filters you want for landscape photography.
SHAPE
Lens filters generally come in two different shapes – circular, which are usually threaded so they can attach directly to the front of the lens, and rectangular, which require a filter holder to attach to the lens.
Circular filters are convenient because you can easily attach them to the lens without the need for a separate holder; however, this does make it more difficult to use more than one filter at a time. Also, you need to make sure that you buy the appropriately sized filter for the lens you plan to use.
While rectangular filters do require you to purchase a separate holder to use them, they can provide more versatility by allowing you to stack them. You also can use them with different size lenses, so if you change or upgrade your camera system, your filters won't be obsolete.
FEATURES EXPLAINED
CIRCULAR POLARIZER
A polarizing filter with an extra optical plate designed to work with camera autofocus systems.
GRADUATION
A filter that features a progression from clear to filtered.