Updated on February 9, 2020
Do you dream of making a journey to Antarctica? With its soaring mountain peaks, towering icebergs and diverse wildlife, it's easy to see why. As you might have guessed, the easiest way to visit the white continent as a tourist is by a cruise ship. But how do you know what's the best Antarctica cruise for you?
In this article, we'll walk you through everything you need to consider when choosing your cruise to the bottom of the earth.
5 THINGS TO CONSIDER TO FIND YOUR ANTARCTICA CRUISE
1. TYPE OF CRUISE
There are two main types of cruises to choose from, luxury and expedition voyages. The main differences between these two ship styles are the activities and services offered.
Expedition cruises offer as much time as possible off the ship, exploring the waters by zodiac and the land by hiking. Many expedition cruise operators offer activities like camping, kayaking, snowshoeing and scuba diving. These ships tend to be refurbished Russian polar research vessels and are a bit rough around the edges. Some people love this about the ships and think it adds to the polar explorer experience. Other people would prefer fine carpets and elegant interior decoration.
Luxury cruises provide higher end room options and 5 star on-board service. The cabins are typically much larger and often times offer private balconies. Expect fine dining on board a luxury ship. Often times a selection of wine, beer and spirits will be included in the price of the trip.
If you want some creature comforts as well as an adventurous trip, look at going on an expedition cruise and opt for the upgraded room options.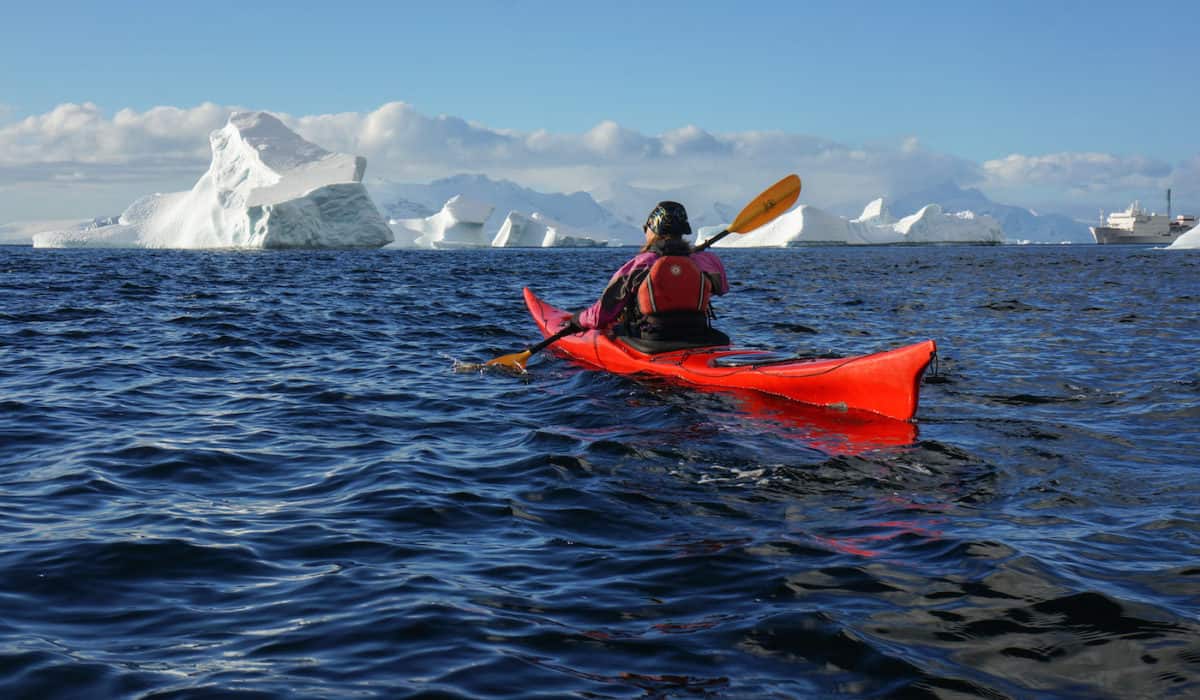 2. SHIP SIZE
SMALL SHIP (LESS THAN 150 PASSENGERS)
Small-ships offer some big advantages. The experience is more intimate and you will get to know your fellow cruisers better than if you would be on a large ship. Being less people also means you will have more time on shore. Small boats are better suited for people who want to spend as much time as possible with Antarctica's incredible wildlife.
LARGE SHIP (200 PASSENGERS +)
One advantage to cruising on a large ship is the are more stable in the rough, rolling seas. Also, bigger ships tend to have a more luxurious feel. The big downside is that because of its size, it's often restricted from getting to a few landing sites. Also, these ships have less excursions that small ships because of logistics of getting so many people on and off the ship.

3. REGION
ANTARCTIC PENINSULA
The most popular and affordable option to cruise Antarctica is to go to the Antarctic Peninsula. These trips begin and end in either Ushuaia, Argentina or Punta Arenas, Chile. Most operators cruise a similar route – cross the Drake Passage, cruise several days (4-5) along the western shore of the Antarctic Peninsula, then return back through the Drake Passage. This option typically takes between 10 to 13 days in total.
ANTARCTIC PENINSULA, SOUTH GEORGIA & FALKLAND ISLANDS
If you have a bit more time and want to explore more of the polar region, look at itineraries that go to South Georgia and the Falkland Islands. These trips average 20 days. The main reason people choose this option is that there is a chance of seeing King penguins. You can't see these guys on the Peninsula cruise option.
This route takes you through the Southern Ocean to the Falkland Islands. From there you head to South Georgia, where you can visit the grave of the famous polar explorer, Ernest Shakleton. You then sail on to the Antarctic Peninsula, and then through the South Shetland Islands back to Ushuaia or Punta Arenas.
WEDDEL SEA
An expedition to the Weddel Sea will take you on a trip to see Emperor penguin rookeries. These trips are perfect for cruisers who have already been to the Antarctic Peninsula and are looking to have an encounter with the biggest of all the 15 species of penguin.
ROSS SEA
The Ross Sea is one of the least explored Antarctic Regions, with only a few hundred people able to visit each year. During the brief summer months, the wildlife is abundant. This itinerary will take you further south into the continent than any other route.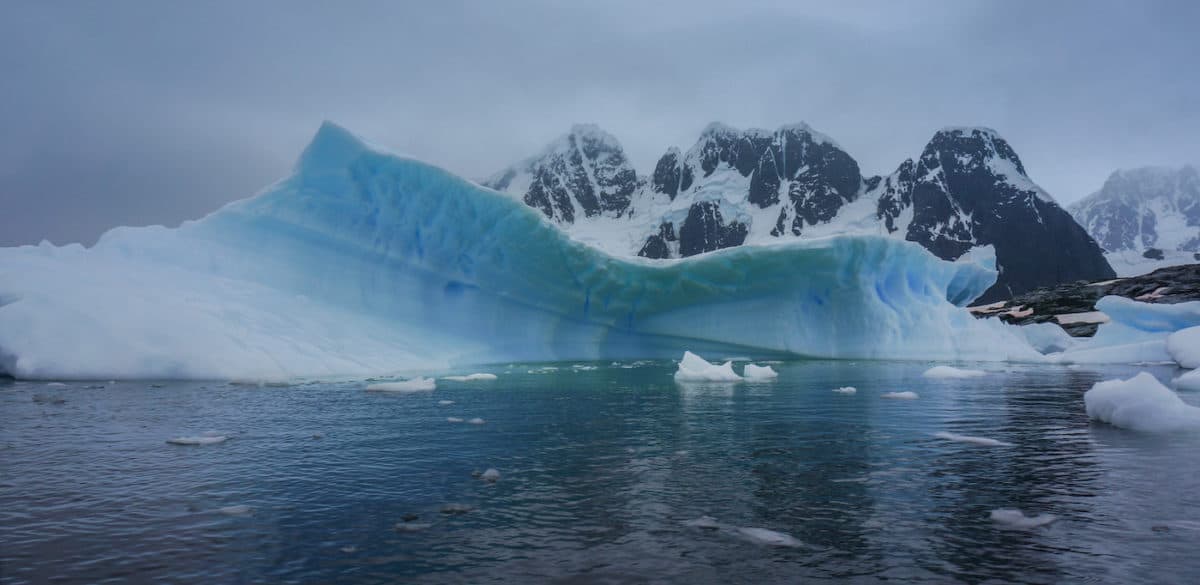 4. TIME OF THE YEAR
Cruises to Antarctica go from early November to late March. Each part of this short summer season differs in conditions and what you can see so it's an important factor when choosing which trip you should take. Keep in mind that this is just a rough guide and every season is different.
NOVEMBER
In November there is still lots of sea ice, especially on the east side of the Peninsula. The downside to this is that some landing sites will be inaccessible. Many penguins are beginning to come ashore to start mating and nest building. These flightless birds lay there eggs during this month. If you visit the Weddell Sea you can see Emperor penguins. Elephant seals are mating and King penguins lay their eggs on South Georgia Island.
DECEMBER – JANUARY
December and January fall in the peak season in Antarctica, which means expect higher prices. It's also when you have the best chance to have a calm Drake Passage crossing. This is the peak season in Antarctica with the best chance for calmer water while crossing the Drake Passage. The sea ice has receded some which means that you will be able to travel farther south. During this time penguin chicks are hatching. You will see the adult penguins returning to see to feed the chicks. This is also a great time to spot whales and seal pups.
FEBRUARY – MARCH
These late season months are the peak season for whales in the Antarctic Peninsula. The sea ice has dramatically receded which mean that ships can explore more than in early season months. This is also one of the best times to see fur seals in the Antarctic Peninsula and South Georgia. Penguin chicks begin to molt, losing their fuzzy plumage and growing their adult feathers.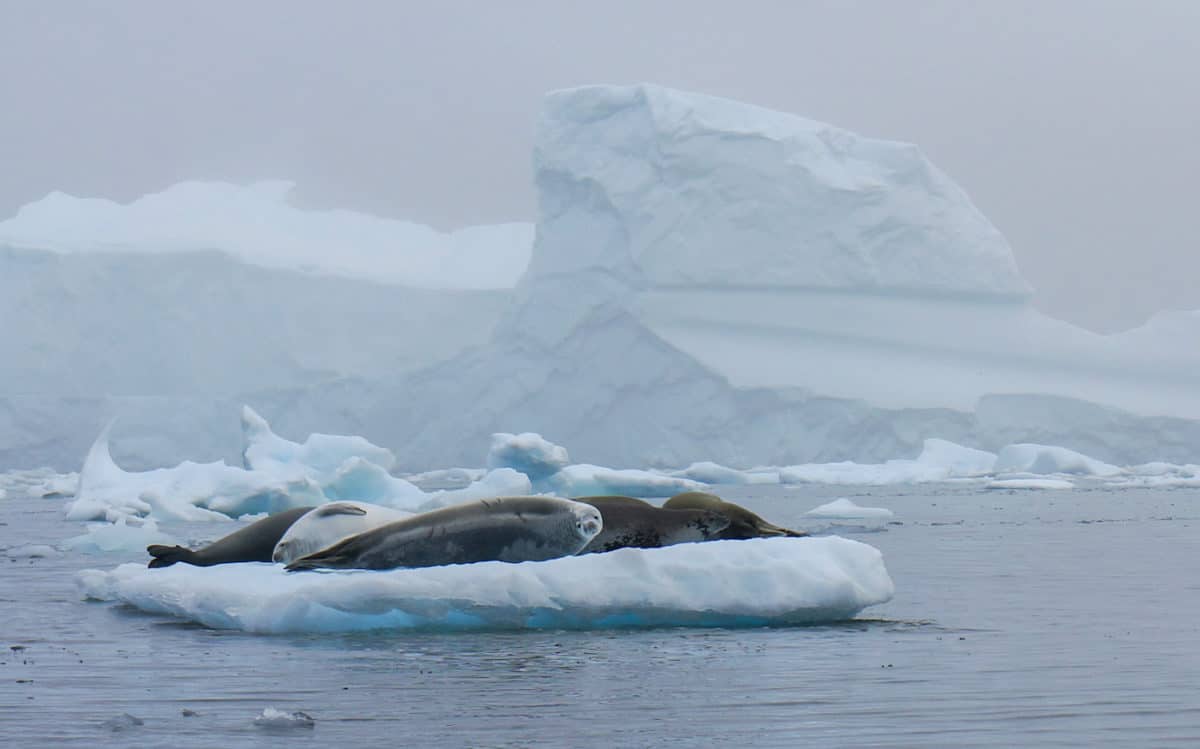 5. BUDGET
As you can imagine, Antarctic cruises are not cheap – ranging from $6000 – $25,000, it's a trip that many save for years to go on. There are three main determining factors when it comes to prices – itinerary, cabin type and extra activities.
ITINERARY
The least expensive cruise options are the Antarctic Peninsula routes. Increasing the days of your trip will also increase the overall price.
CABIN TYPE
Many ships offer a wide range of cabin types – from triple share bunk rooms, with a shared bathroom and tiny porthole windows to luxurious suites with private bathrooms and large windows or balconies.
EXTRA ACTIVITIES
There is a lot of things to see and do in Antarctica. Some operators offer special programs such as expedition photography and sea kayaking. These add-on activities can significantly increase the price of your trip but might be worthwhile if they suit your interests.