Updated on September 14, 2021
Do you ever wonder how to keep your gear dry while hiking? One simple solution is a rain cover. These waterproof pieces of material fit around your pack keeping it dry and clean. They are an essential item to put on your multi-day hiking packing list for wet weather. But how do you know what are the best backpack rain covers for your needs?
One of our big goals here at The Adventure Junkies is to make your life easier when it comes to gear shopping. In this guide, we'll walk you through how to choose a backpack rain cover and show you our selection of the best models of the year.
For more of our top hiking gear recommendations, check out the Best Hiking Backpacks.
Quick Answer

-

The Best Backpack Rain Covers
Osprey UltraLight Rain Cover

Tinksky Foldable Rucksack Protector
Comparison Table

-

The Best Backpack Rain Cover

For the best experience turn your device horizontally
Reviews

-

The Best Rain Covers for Hiking Backpacks
Osprey UltraLight Rain Cover
Specs
Material

:

Ripstop Nylon

Weight

:

0.18 oz

Volume

:

30-50 L
Features
Drawstring closure
Hipbelt and harness attachment
Taped seams
Comes with its own carrying case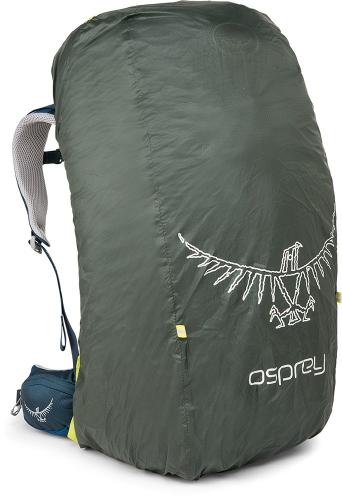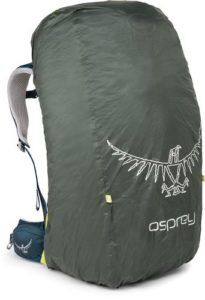 BEST FOR: LIGHTWEIGHT RAIN PROTECTION
PROS: Harness attachment & lightweight
CONS: May rip easily
Gregory Pro Rain Cover
Specs
Material

:

Polyester

Weight

:

4.4 oz

Volume

:

65-75 L
Features
Drawstring closure
Dual point attachment system
Included stuff sack
Drainage point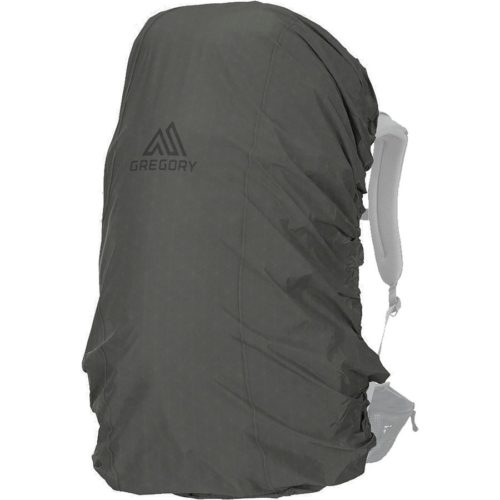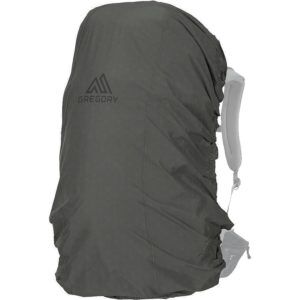 BEST FOR: LARGE BACKPACKS NEEDING COVERAGE
PROS: Drainage point on bottom & seam sealed construction
CONS: Expensive
Mountainsmith Rain Cover
Specs
Material

:

Nylon Taffeta

Weight

:

3.8 oz

Volume

:

15-30 L
Features
Drawstring closure
Integrated stuff sack
Angled cord attachment point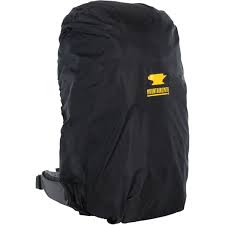 BEST FOR: SMALL BACKPACKS UNDER 30L
PROS: Full circumference draw cord & integrated stuff sack
CONS: Not for medium to large sized backpacks
Camelbak Rain Cover
Specs
Material

:

Coated Nylon

Weight

:

2.09 oz

Volume

:

16-25 L
Features
Drawstring closure
Reflectivity for low-light conditions
Easy-to-use attachment points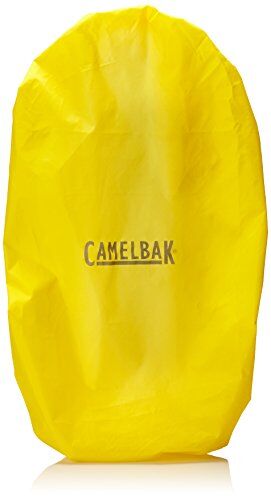 BEST FOR: LIGHT COVERAGE FROM RAIN
PROS: Bright color makes you visible on the trail
CONS: Water resistant, but not waterproof
OUTAD Rain Cover
Specs
Material

:

Polyester Oxford

Weight

:

6 oz

Volume

:

55-80 L
Features
Double-sided bottom
Includes drawstring bag
Compact and foldable
Elastic design for versatility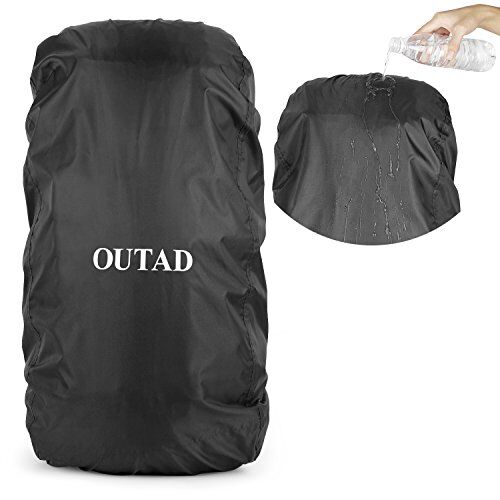 BEST FOR: HEAVY DUTY HIKES
PROS: Rip-resistant & inexpensive
CONS: One of heavier rain covers on the market
Joy Walker Rain Cover
Specs
Material

:

Nylon

Weight

:

4.4 oz

Volume

:

40-55 L
Features
Buckle strap for keeping backpack in position
Comes with storage pouch
Double-layered construction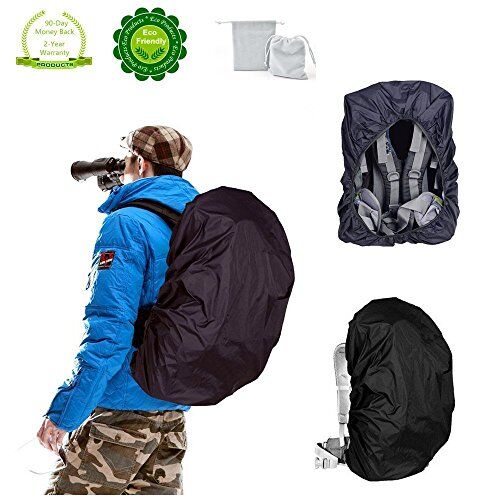 BEST FOR: HIKERS ON A BUDGET
PROS: Waterproof & tear resistant
CONS: Doesn't cover packs under 40 L
Tinksky Foldable Rucksack Protector
Specs
Material

:

Nylon

Weight

:

0.3 oz

Volume

:

15-60 L
Features
Ultralight
Flexible
Portable and foldable design
BEST FOR: SMALL BACKPACKS
PROS: Dustproof & waterproof
CONS: Not suited for heavy duty hikes
HOW TO CHOOSE THE BEST BACKPACK RAIN COVERS
WATERPROOF VS. WATER REPELLENT
There's two types of protection against rain – waterproof and water repellent. Waterproof means the rain will glide down the material and won't soak into the fabric. Water repellent material only protects from light rain, but won't hold up in a downpour.
If you'll be doing light hiking during very dry seasons, you might be okay with water repellent backpack rain covers. Waterproof covers are recommended for longer backpacking trips in unpredictable weather to protect your gear. The last thing you want is all your clothes and any electronics soaking wet when you arrive to camp.
PROTECTION AGAINST DIRT
Even if you're not concerned about rain while hiking, chances are your backpack will get dirty one way or another. Walking on dusty trails all day or putting your pack down on the ground during breaks means it's bound to collect mud. Backpack rain covers protect your actual backpack from getting dirty, and you can easily wash it later.
Some backpack covers are labeled as dustproof, so they will repel dust and dirt. If you're planning to do some desert hiking, consider investing in a dustproof backpack rain cover. This way you won't have to worry about washing your cover each day to prevent the dust from getting on your backpack.
SIZE OF YOUR PACK
Do you plan on using a day hiking pack or a backpacking pack? Backpack covers come in a variety of sizes from extra small to large. Some cover packs that are only 10 L, while others cover up to 75 L backpacks. Check which size range your backpack is when it comes time to buy a rain cover for it.
Before buying one, make sure the cover can fully fit your backpack. If the size of your backpack is right on the edge of recommended sizes, go up one size to ensure the cover fully surrounds your pack. The cover won't be very useful if it's too small and only fits a portion of your backpack.
EXTRA GADGETS
Not all backpack covers are made equal. While some have the sole purpose of protecting your pack from the rain, others have extra pockets on them. This allows you to quickly grab something during your hike instead of having to stop, take your cover off, and open your backpack.
TYPE OF MATERIAL
Each rain cover will be made out of different material, so choose one according to your needs. Nylon covers tend to resist tears better, which you'll want for long trips or where you'll be setting your pack down often. They also stretch well, making it easier to put over the backpack.
Backpacks that are labeled as seamless make it harder for liquid or dirt to get in. If you know your backpack will be getting dirty, this type is recommended. Seamless covers also protect against rain better.