Updated on February 6, 2020
Diving into the depths of deep water, you'll find yourself surrounded by amazing landscapes and sea creatures. To capture the unreal scenery, you need the best camera for underwater photography. The right camera will be able to handle the challenging shooting conditions you encounter when underwater, so the images you take will turn out stunning and not murky. Here at The Adventure Junkies, we will help you pick the best camera for underwater photography from a sea of choices.
For more of our top underwater photography gear recommendations, check out the Best Lenses for Underwater Photography.
Quick Answer

-

The Best Cameras for Underwater Photography
Comparison Table

-

Best Cameras for Underwater Photography

For the best experience turn your device horizontally
Reviews

-

The Best Underwater Photography Cameras
Canon G7 X Mark II
Specs
Type

:

Compact

Lens

:

4.2x Optical Zoom
Features
Easy to Operate Camera Controls Underwater
Achieve Smooth, In Focus Panning with Special Image Stabilization Mode
In-Camera Image Editing of Color, Contrast, and Sharpness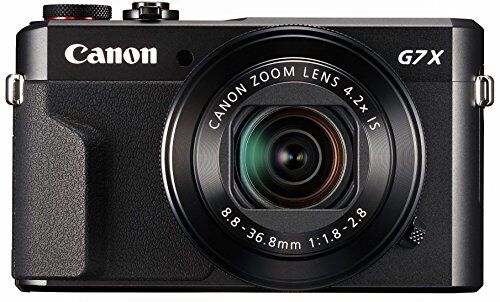 BEST FOR: COMPACT PERFORMANCE
The Canon G7 X Mark II packs a lot of features into a compact camera, making it an affordable and portable choice for underwater photography. First of all, the controls are easy to operate, which is essential when you're already dealing with the challenge of shooting underwater. The G7 X Mark II offers excellent image stabilization with a variety of settings you can change based on the conditions. The panning image stabilization mode is especially handy for following fish swimming while keeping them in focus.
Another unique feature of the Canon G7 X Mark II is the ability to edit your photos in the camera if you want to share them immediately. You can quickly adjust color, contrast, and sharpness without transferring your photos to a computer.
Sony A7III
Specs
Type

:

Mirrorless

Lens

:

Not Included/Interchangeable
Features
Fast Autofocus to Ensure Sharp Images
Dual Memory Card Slots
Capable of Shooting 4K Video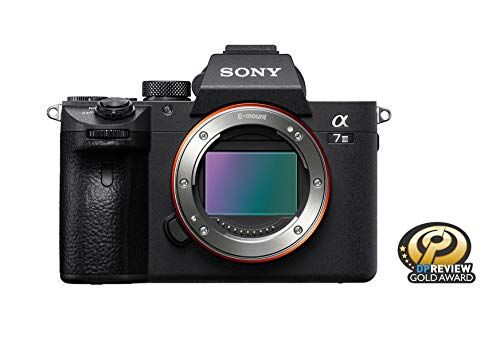 BEST FOR: PROFESSIONAL FEATURES
If you're looking for a camera to provide professional features, but want something smaller than a DSLR, the mirrorless Sony A7III is an excellent option for underwater photography. The advanced autofocus system quickly sets the focus on the subject you choose and tracks it as you shoot, so your photos will be extremely sharp. The A7III shoots quickly in continuous mode at 10 frames per second, so you'll never miss the shot.
Dual memory card slots mean that you won't run out of storage space no matter how many photos you take, and you also have room to shoot high resolution 4K video.
Olympus Tough TG-6
Specs
Type

:

Compact

Lens

:

4x Optical Zoom
Features
Waterproof, Dustproof, Shockproof, Crushproof, and Freezeproof
Macro Lens Lets You Clearly Shoot Subjects Up Close
Can Record 4K Video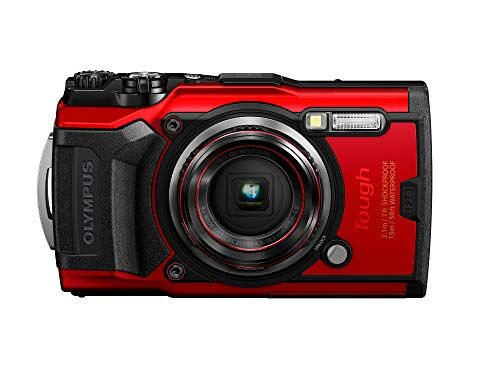 BEST FOR: DESIGNED FOR ADVENTURE
You can tell that the Olympus Tough TG-6 is made for adventuring since it's right there in the name. This tough compact camera is designed to take a beating, and it's waterproof on its own in depths of up to 50 feet. If you want to dive deeper into your underwater photography, Olympus offers an underwater housing that makes it easy to operate the TG-6 in any water conditions.
The camera comes with an integrated lens that provides up to 4x optical zoom, so you can get closer to subjects that are far away. The lens also lets you shoot in macro mode and can focus on subjects that are incredibly close, as little as 1cm away from the lens.
Nikon D500
Specs
Type

:

DSLR

Lens

:

Not Included/Interchangeable
Features
Handles Low Light Conditions Well
Durable Construction for Adverse Conditions
WiFi & Bluetooth Connectivity to Share Photos Instantly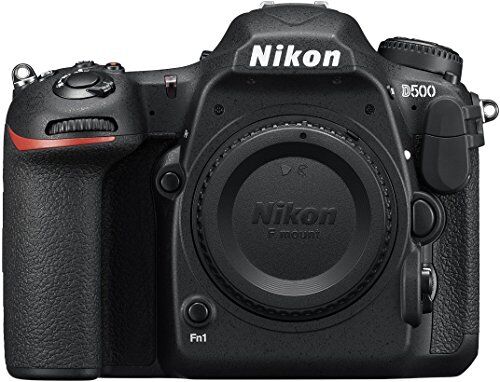 BEST FOR: PROFESSIONAL VALUE
The Nikon D500 is a high-performance DSLR camera at a low price point for a professional model, although adding a lens (which is not included) will obviously increase the price. Regardless of the lens you choose, the sensor of the D500 doesn't lose detail and produces exceptional images in low light situations, which is key for underwater photography.
When you're ready to share you're incredible underwater photos, the Nikon D500 makes the process super simple thanks to its proprietary SnapBridge technology. This function lets you transfer photos via Bluetooth or WiFi to compatible devices without worrying about cables.
Panasonic Lumix LX100 II
Specs
Type

:

Mirrorless

Lens

:

3x Optical Zoom
Features
Can Change Image Focus After Shooting
Choose From Multiple Aspect Ratios
Large Electronic Viewfinder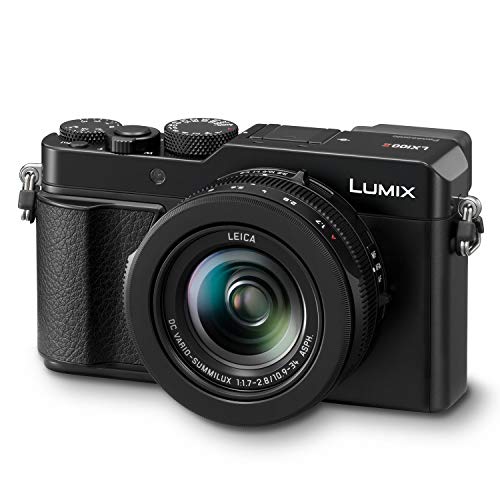 BEST FOR: FOCUS ADJUSTMENTS
The Panasonic Lumix LX100 II lets you play with focus in a unique way. You can actually choose the area of focus after you shoot the picture, so if you missed the subject originally, you are able to correct it. You can even change the depth of field, blurring the background and sharpening the subject, thanks to the Focus Stacking feature.
The large electronic viewfinder of the Panasonic Lumix LX100 II makes it easy to follow the underwater action. The camera is also capable of shooting high resolution 4K video, and can also create a composite action photo of 4K images.
Sony RX100 III
Specs
Type

:

Compact

Lens

:

2.9x Optical Zoom
Features
Built-In Neutral Density Filter Allows You to Capture Beautiful Shots in Bright Light
Various Auto-Focus Options to Prevent Blurry Images
High-Quality Electronic Viewfinder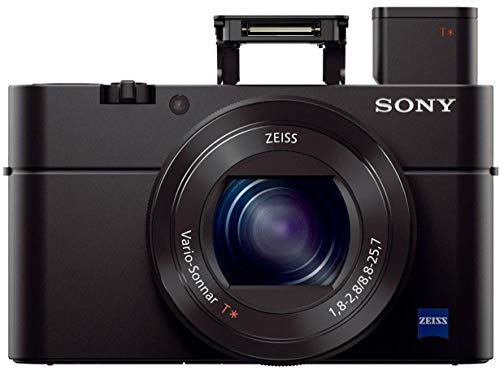 BEST FOR: PORTABILITY
The Sony RX100 II puts a lot of features into a small, portable package, making it a perfect option for underwater photography when you want to capture great images without carrying a giant camera. The built-lens has a nearly 3x optical zoom, so you can shoot underwater animals from a distance without disturbing them. The lens also has an included neutral density filter, which helps capture detail in bright, sunny light conditions.
The Sony RX100 II can be used in manual focus mode for more control, or you can use one of the many autofocus options to ensure your subject stays sharp. The zoom lens also allows you to adjust depth of field when you're focusing.
Canon EOS 5D Mark IV
Specs
Type

:

DSLR

Lens

:

Not Included/Interchangeable
Features
Sensor Works Extremely Well in Low Light
Built-In GPS Allows for Geotagging Location of Photos
Captures 4K Video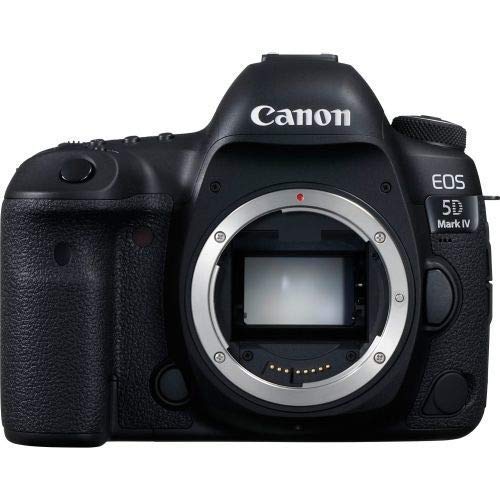 BEST FOR: PROFESSIONAL PERFORMANCE
If you're looking for a professional-level camera for your underwater photography, the Canon EOS 5D Mark IV is an investment that will capture impressive images. The camera thrives in extremely low light conditions, so you can take it deep underwater and still take stunning photos. A lens is not included, but you can purchase interchangeable options to get the shot you want, whether that's a macro closeup or a telephoto zoom.
If you travel a lot, the Canon EOS 5D Mark IV has a built-in GPS so you can geotag the location of your underwater adventures. The camera is also capable of shooting beautiful 4K video wherever you are.
Sony Alpha A6000
Specs
Type

:

Mirrorless

Lens

:

Not Included/Interchangeable
Features
Produces Great Images in Low Light Conditions
Full Customizable Control of Camera Settings
Variety of Autofocus Settings Provide Clear Images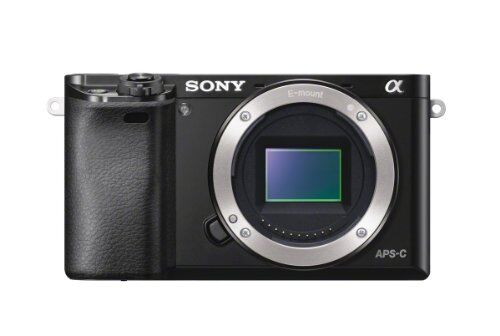 BEST FOR: CUSTOMIZABLE CONTROL
The Sony Alpha A6000 allows precise control over the camera settings, so you can dial in the perfect shot. A wheel on the rear of the camera and two dials on top let you easily change settings, and seven customizable buttons can be assigned the functions that you use most. The superfast autofocus ensures you always capture a sharp shot while you are concentrating on other controls.
The Alpha A6000 does not include a lens, which gives you control over that choice as well, and the camera itself is offered at an affordable price, so you can spend more of your budget on a nice lens. You can even customize your choice of camera color, as the A6000 comes in black, white, or silver.
Nikon Z7
Specs
Type

:

Mirrorless

Lens

:

Not Included/Interchangeable
Features
Lens Mount Works With a Wide Range of Lenses
Tracking Autofocus Keeps Your Subject Sharp
Easy to Check & Change Camera Settings on LCD Screen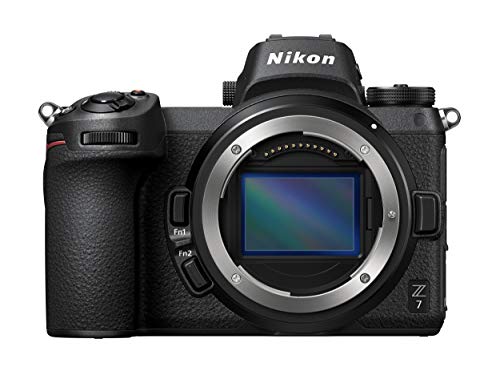 BEST FOR: LENS OPTIONS
The Nikon Z7 is your camera choice for underwater photography if you want the option of using a variety of high-quality lenses. The Z7 features a special larger lens mount that is compatible with a range of Nikkor Z lenses which are designed to let in more light and stay sharp at a larger aperture range. The tracking autofocus of the Nikon Z7 keeps your subject in focus, even in low light conditions.
Though the Nikon Z7 is not cheap, especially once you add in a lens or two (which are not included), but the quality of images is worth the large investment.
GoPro Hero7 Black
Specs
Type

:

Action

Lens

:

Fixed Wide Angle
Features
SuperPhoto Mode Automatically Enhances Images
Shoot Smooth Action Video with Image Stabilization
Waterproof Down to 33 Feet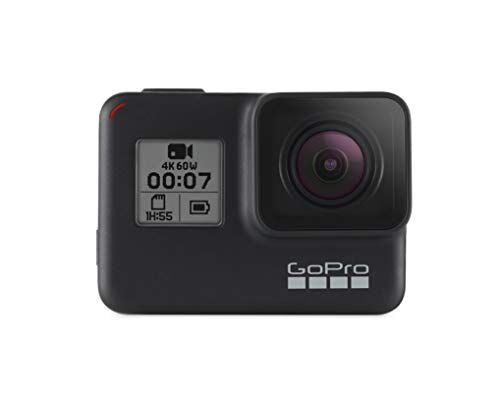 BEST FOR: UNDERWATER ACTION
The GoPro HERO 7 Black can easily capture underwater action in both photo and video form. The GoPro is waterproof down to 33 feet, so you can use it as is for snorkeling, and it has waterproof housing available to take it deeper for scuba diving. GoPro's Hypersmooth image stabilization noticeably reduces camera shakiness while underwater, and the SuperPhoto mode automatically enhances your pictures to provide the best color and contrast.
However, the GoPro HERO 7 Black is a specialized action camera and lacks a lot of functions you will find in other cameras, such as a zoom lens and manual controls.
THINGS TO CONSIDER WHEN BUYING A CAMERA FOR UNDERWATER PHOTOGRAPHY
Underwater photography can be a challenge, and so can choosing the right camera. If you just want to capture your underwater adventures for posterity and share the cool creatures you encounter with friends and family, a compact camera or a GoPro could be good choices. However, if underwater photography is your main focus, it is probably worthwhile to pay more for a professional mirrorless or DSLR camera. Adorama offers some good tips for choosing your first camera for underwater photography.
UNDERWATER HOUSING
The most important thing when choosing an underwater camera is that you have a way to keep it dry, and that requires an underwater housing. Most cameras that are waterproof still aren't going to survive being fully submerged underwater to the depths you'll be diving. So before you commit to a camera, it's crucial to do some research to make sure that the model you choose has compatible underwater housing available.
LENS OPTIONS
While you won't be changing lenses while you're underwater, if you want the option of interchangeable lenses, you should choose a mirrorless or DSLR camera. These cameras generally don't come with a lens included, but that gives you the flexibility to choose the lens or lenses that are right for your needs – for instance, you might want both a zoom lens and a wide angle lens (or even a fish eye lens to capture the full scope of, well, fish).
Most compact cameras come with a lens, but you can't change it out. Usually it is a zoom lens, but the optical zoom is generally not as long as a lens you could purchase for a mirrorless or DSLR camera.
A GoPro is designed to capture all the action, so it only has wide angle lens, meaning you won't be able to get good images of objects that are far away. However, if you want a camera to capture sports action underwater as opposed to scenery, a GoPro is a great choice.
VIDEO CAPABILITY
Do you also want to be able to shoot video with your underwater camera? Most mirrorless and DSLR cameras have this option, as do some compact cameras. But you'll want to find out what quality of video a camera is capable of; currently, 4K video is the highest standard for professional quality, while other types of video might be fine for your home video needs.
FEATURES EXPLAINED
AUTOFOCUS
A system where a sensor in the camera automatically adjusts the focus based on the distance the subject is from the camera.
OPTICAL ZOOM
The length you can zoom in physically with the lens. This provides a clear photo, unlike digital zoom, which reduces image quality.
APERTURE
Adjusts the amount of light entering the lens.
MACRO
Extreme close up photography.
DSLR
Digital single lens reflex camera, which directs light from the lens through a mirror to the viewfinder.
MIRRORLESS
Does not include a mirror, so light passes directly from the lens to the sensor. The lack of mirror means these cameras can be constructed to be smaller than DSLRs.