Updated on February 6, 2020
The planet is full of amazing places to go kayaking. I've been fortunate to visit some of those like paddling in Antarctica or kayaking with Southern Right whales in Peninsula Valdes, Argentina. However, there are still many places on my list. I know there are probably even more cool places that didn't make the list. You just can't include everything in a top10. Having said that, these are the best kayaking destinations from around the world I hope to visit one day. Enjoy!
SEA OF CORTEZ, BAJA CALIFORNIA, MEXICO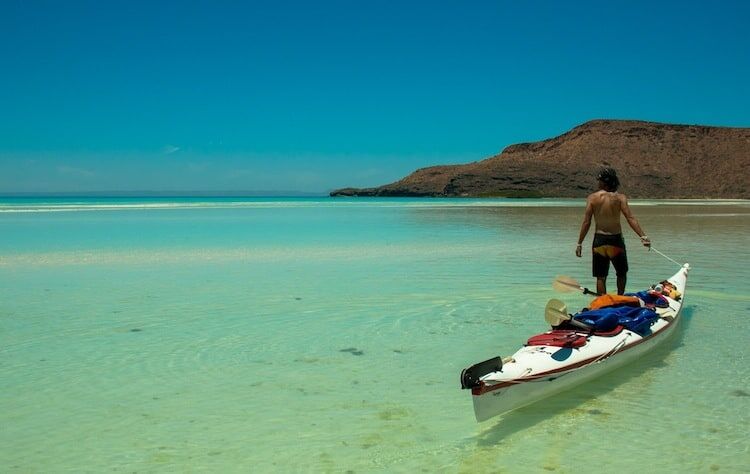 The islands of the Sea of Cortez create a rugged, desert landscape with their high cliffs and sandy beaches, which contrast with the calm, clear, turquoise waters that surround them. Abundant wildlife, chances to spot whales, sunny weather and warm waters make the Sea of Cortez and an ideal location for a kayaking trip. We had the chance to do a kayak trip to Espiritu Santo island, and since then we are counting the days to come back and explore the more remote areas of the Sea of Cortez.

VANCOUVER ISLAND, BRITISH COLUMBIA, CANADA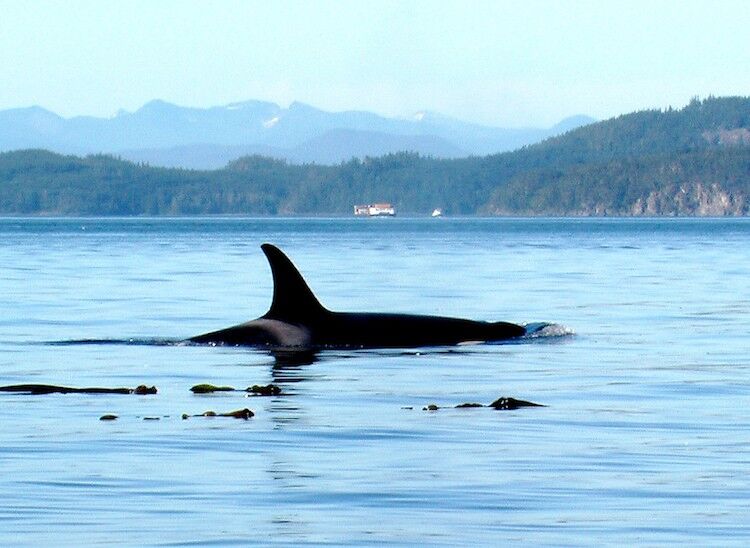 Photo by Ashley Coates, licensed under CC BY
The northern coast of Vancouver Island is one of the best places in the world to paddle alongside orcas. There is also a good chance of spotting humpback whales, eagles, river otters, black bears, seals and porpoises. This region is one of the world's top destinations for kayaking because of it's many small islands, protected water, passageways, wildlife and sense of remoteness.
AMAZON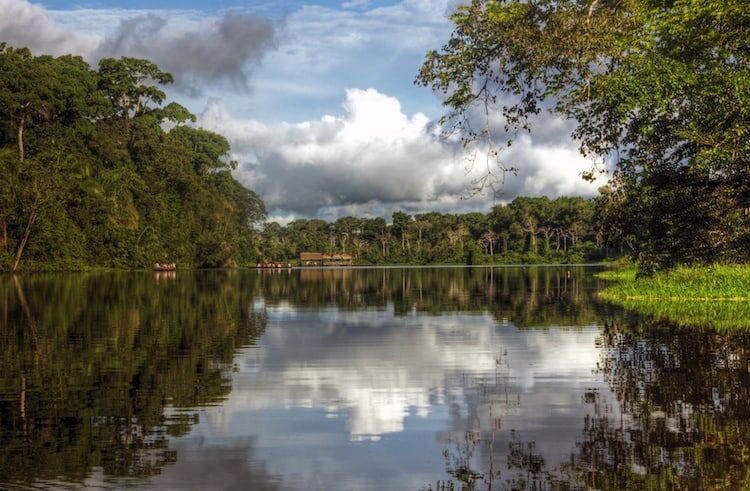 Photo by Mariusz Kluzniak, licensed under CC BY
The Amazon rainforest is home to thousands of species of wildlife and plants. Exploring the river by kayak is one of the most adventurous ways to visit this regions. Spend days far from civilization, kayaking along the river, passing villages of indigenous people and spotting exotic wildlife. The rainforest can be hot, sweaty, muddy and remote, making this trip a true challenge.
SERMILIK FJORD, GREENLAND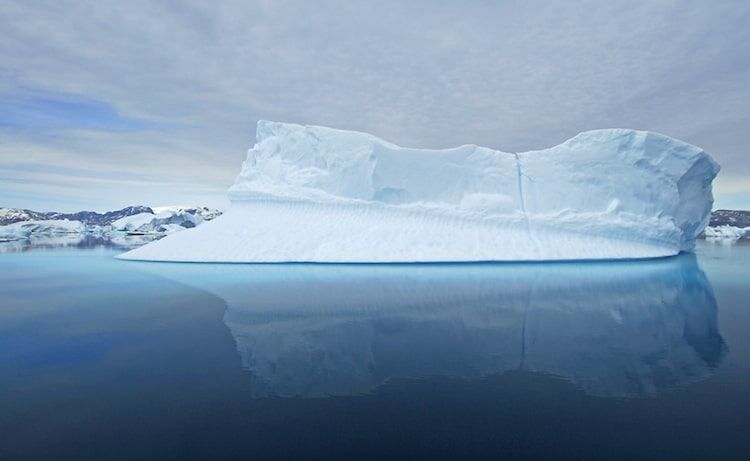 Photo by David Astley, licensed under CC BY
In the high summer you can paddle the calm waters of this fjord where hundreds of icebergs break loose from the region's large ice sheet. Paddle through a maze of floting ice chunks and have a chance to spot whales and seals along the way.
NA PALI COAST, KAUAI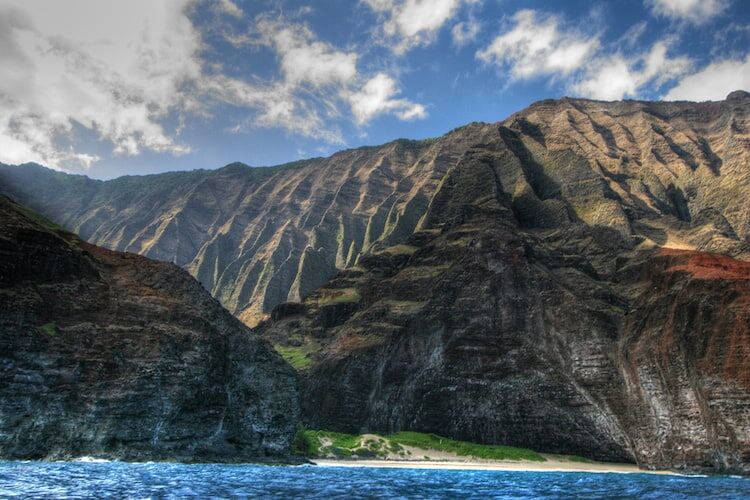 Photo by Emily Hoyer, licensed under CC BY
Cruise along the 2,000 ft sea cliffs of the Na Pali coast of the island of Kauai. See mist-covered valleys, remote beaches, lava formed sea caves and massive waterfalls that plummet into the Pacific. Here you have the chance to encounter dolphins, tropical birds and monk seals. This area of the Garden Island is remote and undeveloped, there are no hotels or roads, just pure nature.
FIORDLAND, NEW ZEALAND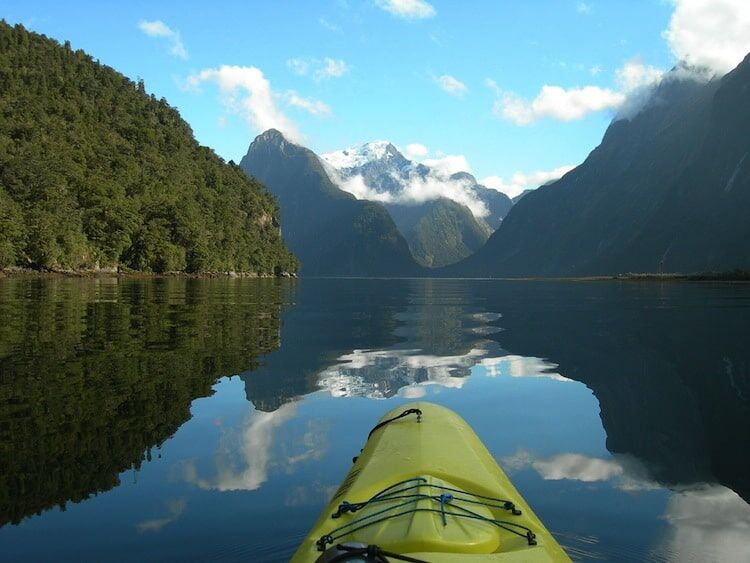 Photo by Joe Forjette, licensed under CC BY
If you want to experience New Zealand's pure wilderness head to Fiordland. This region is dominated by the steep sides of the snow-capped Southern Alps, valleys and deep lakes. Here you will find hundreds of fiords (sometimes called sounds), which are a kayakers paradise for their calm waters and lush rainforest surroundings. This area is extremely remote, there are no cities and most places can only be accessed by boat or helicopter. We already explored the Hollyford and Pyke river on a packraft and since then we can't wait to return.
DALMATIAN COAST OF CROATIA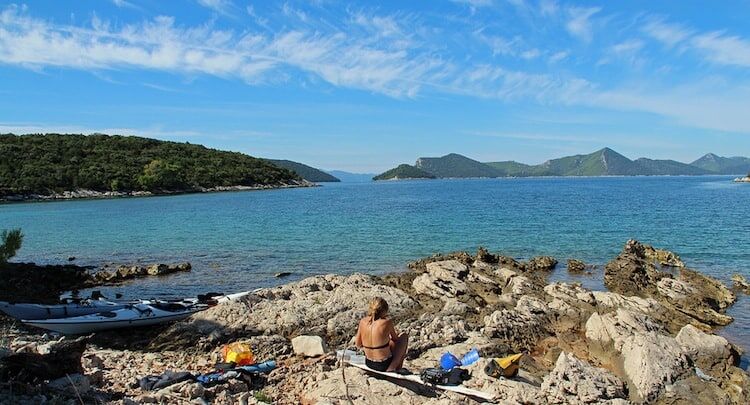 Photo by Graham Bland, licensed under CC BY
The Elaphiti Islands run in a chain parallel to the mainland of Croatia and create an ideal location for exploration by sea kayak. The Adriatic Sea has warm, calm waters during the summer making it a serene place to paddle. Here you can go around the islands, exploring inlets and caves. Some of the islands are remote while others have been inhabited for centuries. One of the highlights is visiting Sipan, where the countryside is lined with vineyards and olive orchards. It's home to more than 30 chapels, 15th-century monasteries and summer villas. The bays of the islands offer some of the best snorkelling in Southern Europe.
SVALBARD, NORWAY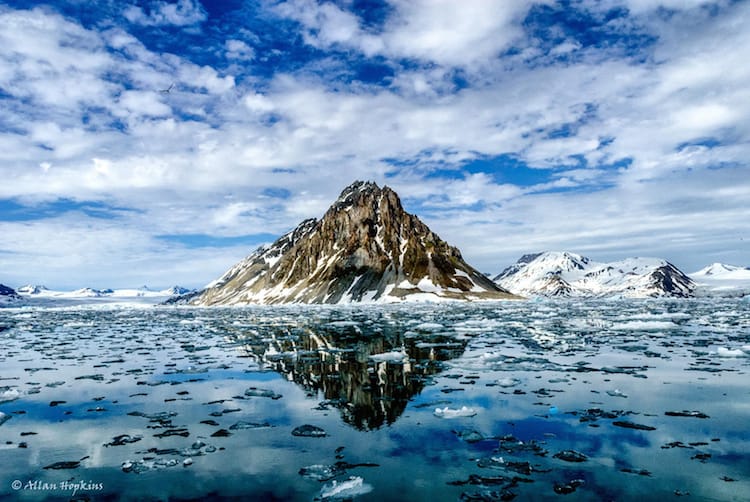 © Copyright by Alan Hopkins, licensed under CC BY
Go for a week long trip exploring the remote fjords of Norway. Here you have the opportunity to paddle past icebergs in sheltered waters. Possible wildlife sightings include polar bears, arctic foxes, walruses and reindeer.
ANDEAN FJORDS, PATAGONIA, CHILE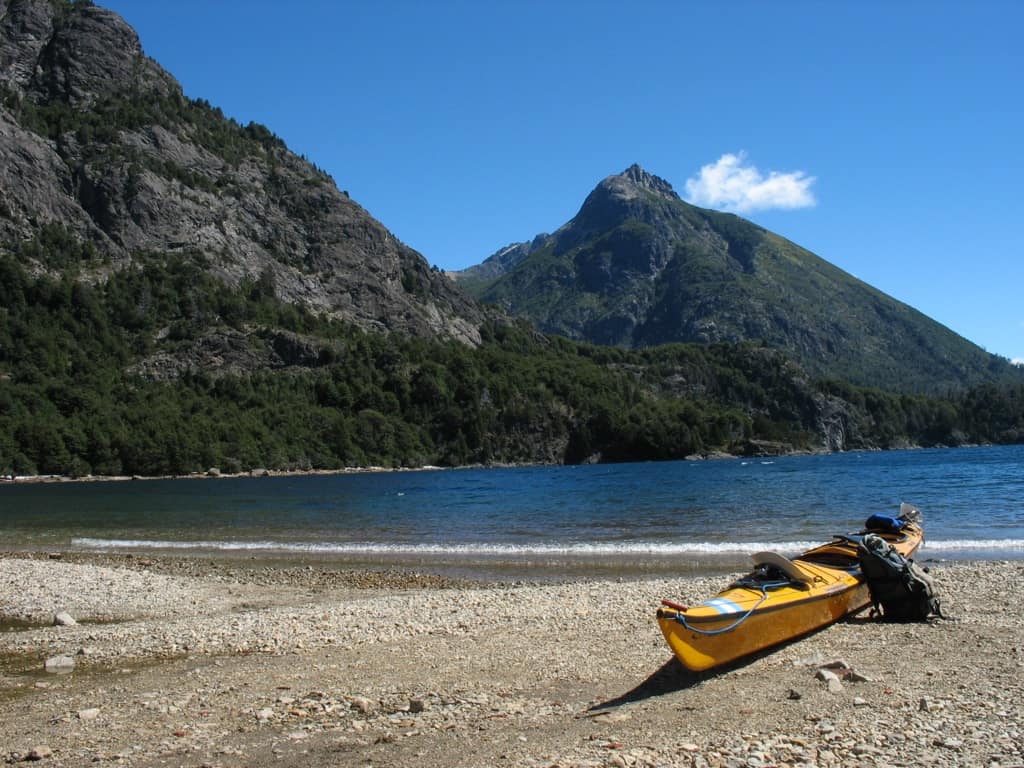 Photo by Brian Holsclaw, licensed under CC BY
In this region of Patagonia, the Andes mountains meet the sea. Here the snow-capped peaks, glacial valleys and rainforest create a dramatic landscape. In the fjords there is a good chance of spotting marine wildlife such as dolphins, sea lions and penguins.
GLACIER BAY, ALASKA, USA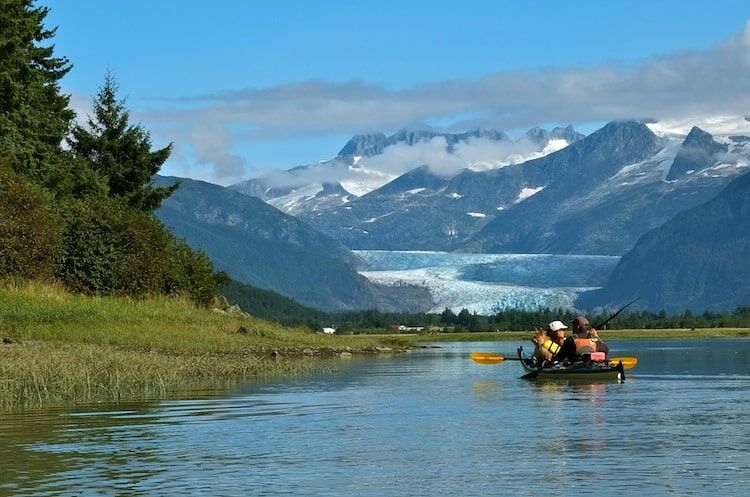 Photo by Joseph, licensed under CC BY
The landscape of this national park and UNESCO World Hertiage Site is lined with rugged snow-capped mountains, temperate rainforest, wild coastlines and deep fjords. Here you can paddle past massive glaciers while experiencing human solitude and remote wilderness.
READ MORE
For more of our top kayaking gear recommendations, check out these popular buyer's guides: