Updated on October 9, 2020
When you're on a long backpacking adventure, you want to minimize the weight in your pack, and one of the best ways to do that is to downsize your cooking system to an alcohol stove. Alcohol stoves are extremely small and lightweight due to their simple, easy-to-use design. You can find lots of options for alcohol stoves, so we here at The Adventure Junkies have done the research to help you choose the best alcohol stove for your next backcountry trip.
For more of our top backpacking gear recommendations, check out the Best Backpacking Stoves. 
Quick Answer

-

The Best Alcohol Stoves
Comparison Table

-

Best Alcohol Stove
Reviews

-

The Best Backpacking Alcohol Stove
Solo Stove
Specs
Dimensions

:

2.9 in x 1.8 in

Weight

:

3.5 oz
Features
Flame Regulator Gives You Control Over The Level Of Heat
Cap With Rubber Gasket Allows You To Store Fuel In The Burner
Alcohol Burner Fits Inside Solo Stove For Easy Transport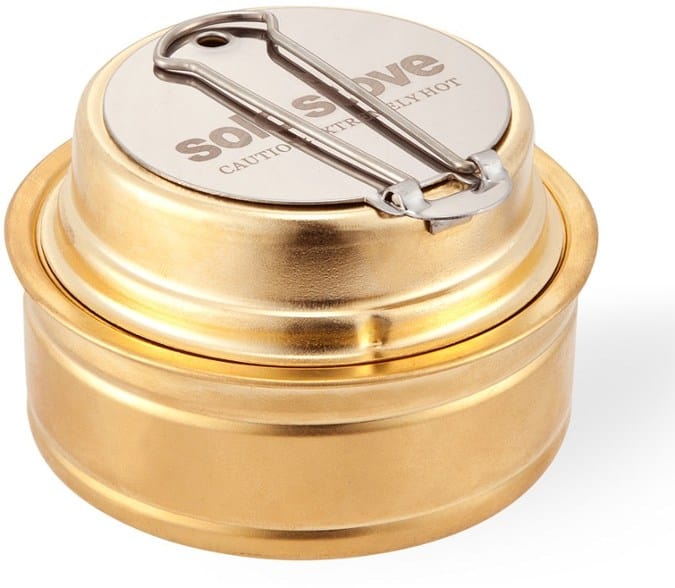 BEST FOR: USEFUL FEATURES
The Solo Stove Alcohol Burner Stove provides excellent performance and includes several handy features that make it extra useful and convenient for cooking. However, it's important to note that the alcohol burner is designed to be used with a Solo Stove, which must be purchased separately.
One of the typical downsides of alcohol stoves is the inability to control the flame, but the Solo Stove Alcohol Burner includes a handle that folds out and gives you the ability to regulate the heat and turn off the flame when you're done. The alcohol burner on the Solo Stove has a rubber gasket on the cap, which allows you to store leftover fuel in the stove for an extended period of time, and you can transport it without worrying about the alcohol leaking.
TOAKS Titanium Siphon
Specs
Dimensions

:

2.1 in x 1.5 in

Weight

:

0.7 oz
Features
Double-Walled Design For Efficient Heating
Fast Boil Time
Titanium Construction Resists Corrosion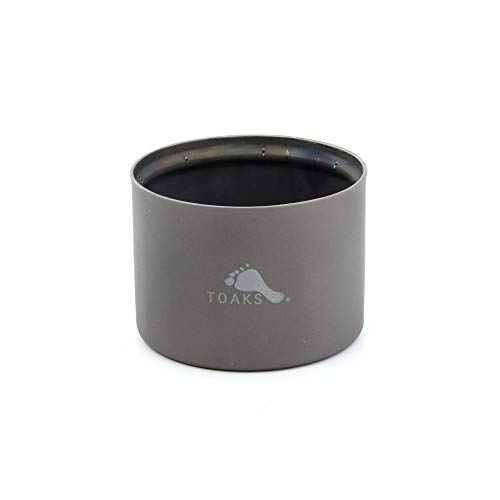 BEST FOR: EFFICIENCY & DURABILITY
If you tend to get impatient when waiting for food, the TOAKS Titanium Siphon Alcohol Stove will keep you from getting hangry thanks to its fast boil time and efficient heating. The unique double-walled design of this stove forces vaporized steam through the walls and out the holes at the top, which creates extra heat. The titanium construction of the stove also makes it very lightweight and extremely durable.
You can't store unused fuel inside the TOAKS Titanium Siphon because there is no lid, but the cup shape of the stove makes it fairly easy to pour the extra alcohol back into your storage container.
Esbit Alcohol Stove
Specs
Dimensions

:

5.3 in x 6.5 in

Weight

:

14.7 oz
Features
Comes With Two Pots & A Stand
Whole Set Stores In Large Pot For Convenient Carrying
Also Includes Base For Using Solid Fuel Tablets
BEST FOR: FULL COOKING SETUP
The Esbit Alcohol Stove and Trekking Cookset provides everything you need for cooking a variety of meals in the backcountry. The alcohol burner itself has a foldaway handle to control the flame, as well as a screw top lid for storing unused fuel. A stand is included to go over the burner and support a pot.
The cookset comes with two pots, one small and one large, that have hinged stainless steel handles covered in silicone to protect your hands from the heat. Obviously, all of these accessories will add weight and take up space in your pack, but if you don't already have a cookset, this makes an ideal starter kit along with the alcohol stove.
EVERNEW Titanium
Specs
Dimensions

:

2.8 in x 1.7 in

Weight

:

1.2 oz
Features
Burns Fast & Hot
Constructed Of Lightweight Titanium
Two Level Design Produces A Stable Flame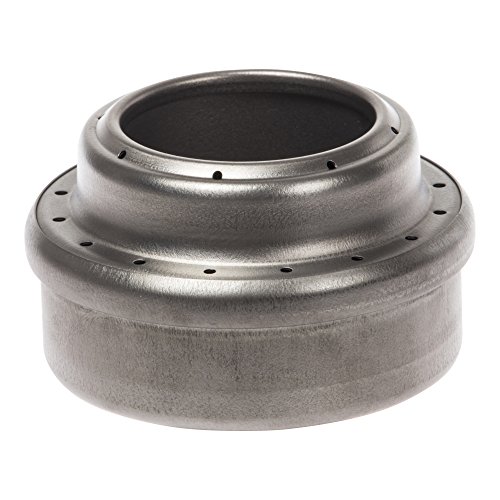 BEST FOR: STRONG FLAME
If you desire a high heat output to quickly boil water, the Evernew Titanium Alcohol Stove is an excellent choice. The bi-level design creates an extra strong flame, which burns a lot of fuel, but also creates a lot of heat. Because the stove is constructed of titanium, it is extremely lightweight, to the point that you'll barely notice it in your pack.
To actually use your pot on top of the stove, you need some sort of stand, which is not included. It is worth purchasing the Evernew Titanium Cross Stand separately though, since it is super lightweight and designed to work perfectly with the Evernew Titanium Alcohol Stove.
Trangia Spirit Stove
Specs
Dimensions

:

3.75 in x 2.5 in

Weight

:

10 oz
Features
Simmer Ring Lets You Control The Intensity Of The Flame
Twist Cap With O-ring Lets You Store Fuel In The Stove Without Leaking
Pot Stand Included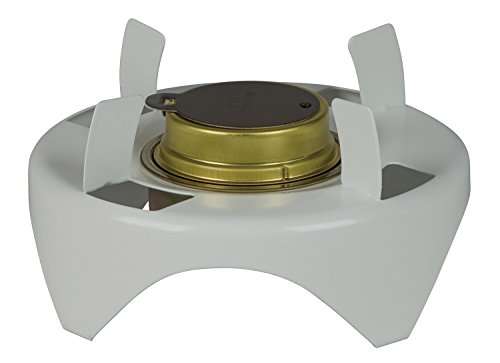 BEST FOR: ALL-AROUND PERFORMANCE
The Trangia Spirit Stove is well-known among backpackers as a high-quality alcohol stove that will make a great addition to your camp kitchen. The stove features a simmer ring, which gives you good control over the heat output of the stove if you want to do more than just boil water. The stove also makes it easy to store extra alcohol directly inside with a twist cap that has an O-ring to prevent leaks.
A pot stand is included with the Trangia Spirit Stove, so you're ready to get cooking right away. The pot stand will add a little weight to your pack, but it's a necessary tool.
THINGS TO CONSIDER WHEN BUYING ALCOHOL STOVES
The main reason to choose an alcohol stove is that they tend to be much lighter than any other kind of stove. Plus, denatured alcohol is easy to find at stores, and you can carry it in any container, as opposed to white gas which must be carried in a designated fuel bottle that adds weight as well. The downside of alcohol stoves is that they can be a little slow to boil water and aren't as versatile for other kinds of cooking.
This article from Appalachian Mountain Club details the pros and cons of alcohol stoves, while Fresh Off the Grid gives guidance on the best backpacking stove for you depending on what you like to cook on your adventures.
WEIGHT
Alcohol stoves are generally loved because of how lightweight they are, but some are much lighter than others. If you're on a long trek and weight is key, look for an ultra lightweight alcohol stove, like the TOAKS Titanium Siphon.
EFFICIENCY
One potential drawback of alcohol stoves is that they generally take a while to bring water to a boil. If you know you won't want to wait around watching a pot, you should choose an alcohol stove with a fast boil time, although that often means it also uses a lot of fuel quickly.
FEATURES EXPLAINED
BOIL TIME
Approximate average time it takes a liter of water to come to a full boil on the stove.
POT STAND
A metal stand that sits over the alcohol burner to support a pot.
FLAME REGULATOR
A handle that folds out to allow you to control and even turn off the flame.
SIMMER RING
A ring that adjusts the intensity of the flame from full boil to low simmer.
TITANIUM
A metal that is much lighter than steel while also being extremely strong.
READ MORE
For more of our top hiking & backpacking gear recommendations, check out these popular articles: