Updated on June 11, 2019
Do you love long walks on the beach? You've come to the right place because this is all about the best coastal hikes in the world.
Taking in the dramatic ocean landscapes, going for a refreshing afternoon swim and having lunch in a secluded cove are what drawls hikers to the coast. From New Zealand to South Africa, there's a walk on this list anyone can enjoy.
We've already told you the best hikes in Europe, South America and Central America. So now let's talk about the best coastal hikes out there.
[thrive_leads id='59716′]
GR34 – FRANCE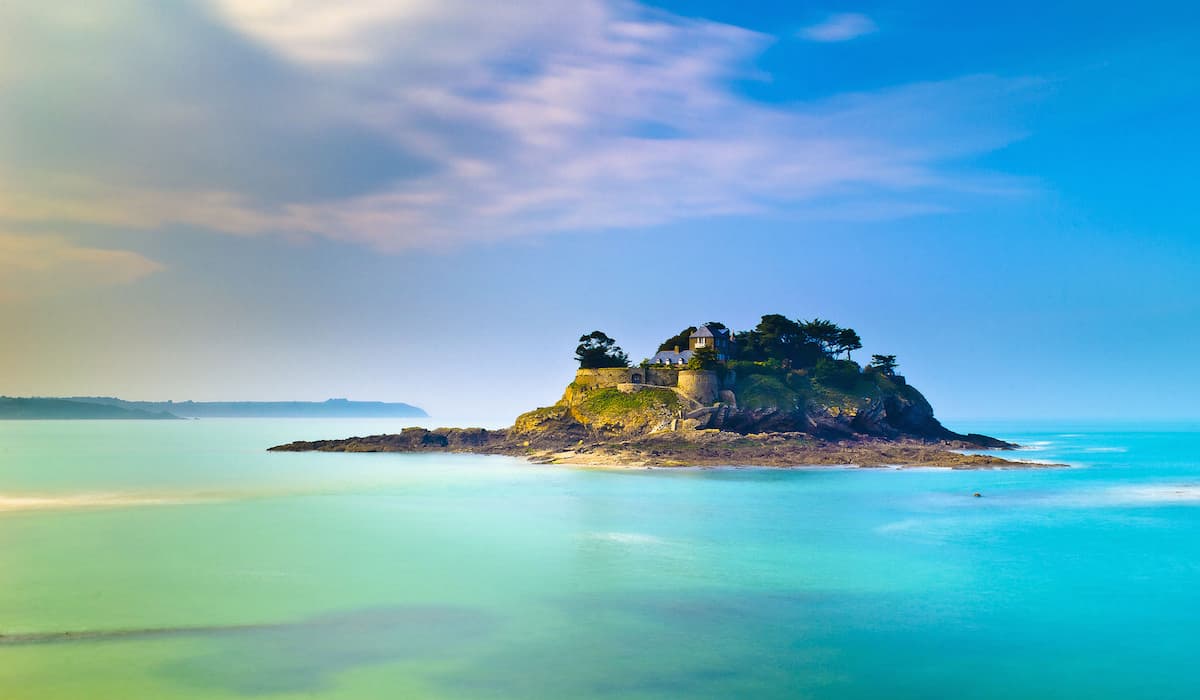 Photo by Mathieu Brient, licensed under CC BY
The GR34 (aka The Brittany Coastal Path) takes you from Vitré (Ille-et-Vilaine) to Tour-du-Parc (Morbihan). Catching views of the archipelago of Les Sept-Iles (the Seven Islands) and walking the remarkable naturally formed twisting granite labyrinth are some of the highlights. The trail follows the coast the whole time so it's a very easy walk.
LYCIAN WAY COASTAL WALK – TURKEY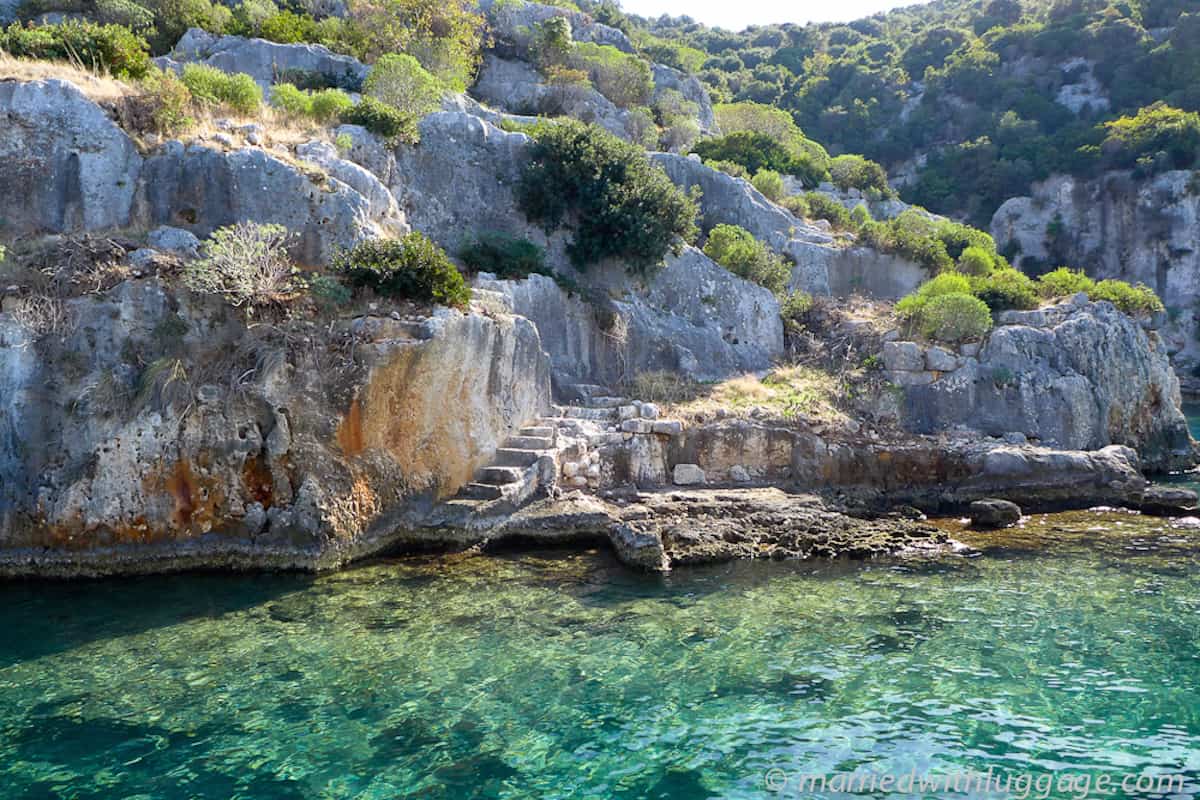 © Copyright by Warren Talbot, licensed under CC BY
The Lycian Way is a 540 km long footpath that takes you around the coast of ancient Lycia. The mountains rise steeply from the rocky coast, giving beautiful views and varied walking. On this walk you'll take in the stunning views over the coast from above Kas and Kalkan. You'll feel as though you're walk through history as you hike on the Roman roads, old footpaths and mule trails that cuts through this part of southern Turkey.
KALALAU TRAIL – HAWAII, USA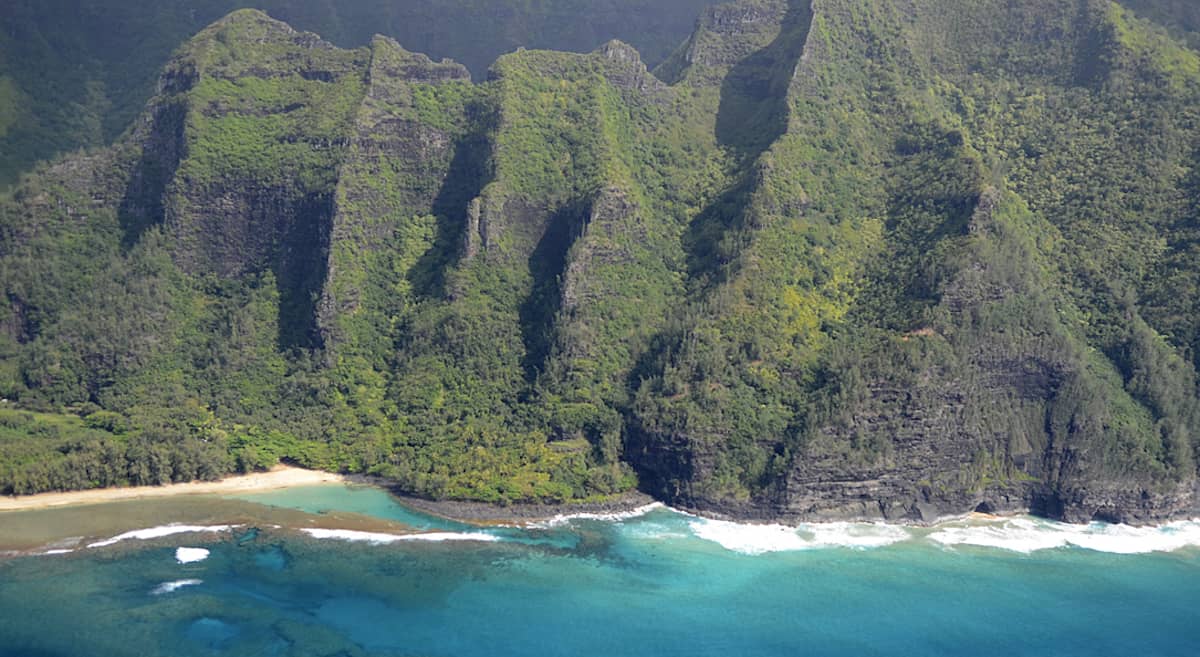 Photo by Brian, licensed under CC BY
The Kalalau Trail is an 11 mile hike that leads from Ke'e Beach to Kalalau Beach along the Na Pali Coast on the island of Kauai in Hawaii. It's the only land access to this rugged coast, so if you want to explore it by foot, this is the way to go. While you're tackling the challenging trails, just remember that you're headed to one of the most beautiful and remote beaches on the island.
[thrive_leads id='56126′]
WILD COAST HIKING TRAIL – SOUTH AFRICA

Photo by Davy Demaline, licensed under CC BY
The Wild Coast Trail (aka Transkei) is one of South Africa's most remote and inaccessible stretches of seashore. On this hike you'll stroll along empty white-sand beaches and walk up rolling green hills alongside dramatic cliffs. While the name Wild Coast might lead you to think it's a remote place, there are actually Xhosa villages that can be found all along the coast. It earned its name rather from the many ships and lives that have been claimed along this dangerous coastline.

ANGLESEY COASTAL PATH

– UNITED KINGDOM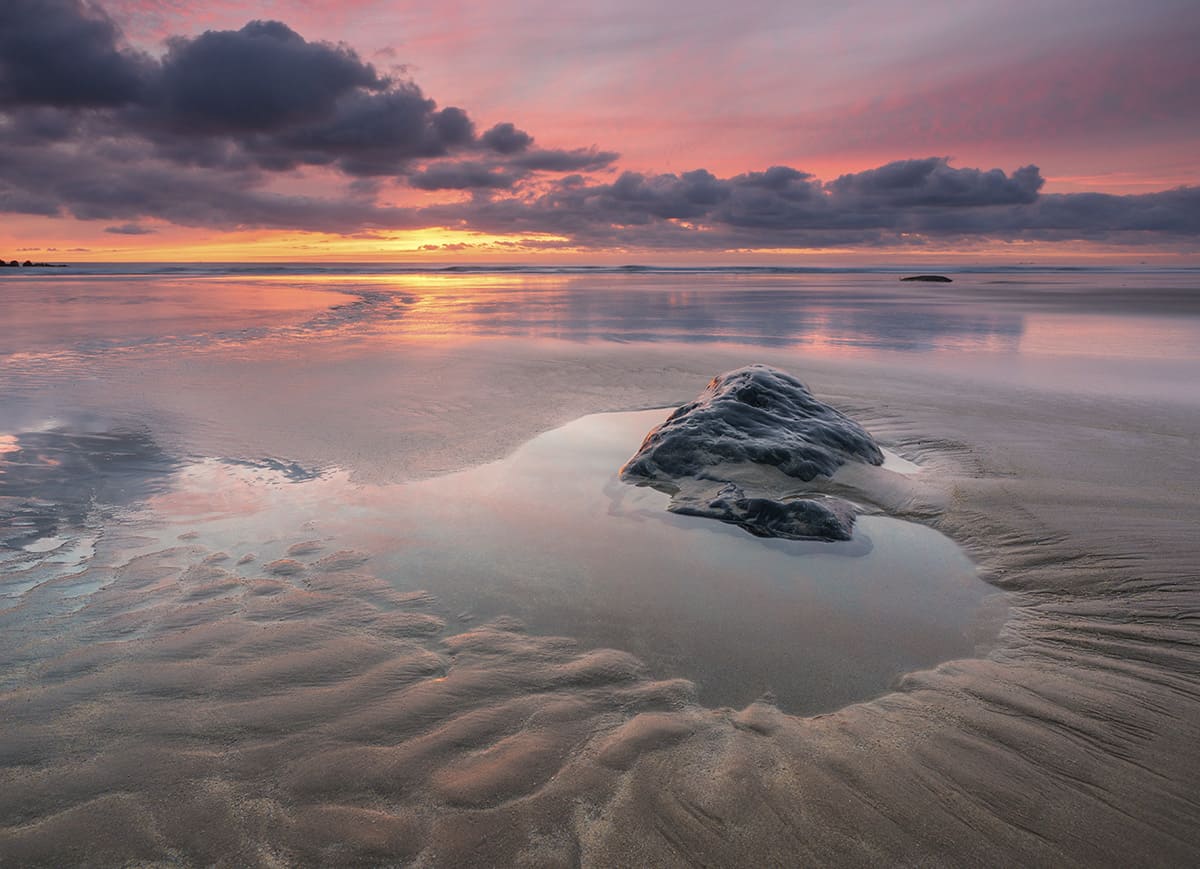 Photo by Kris Williams, licensed under CC BY
The Anglesey Coastal Path is a 124 mile (200 km) footpath that takes you around the island of Anglesey and gives you some of the best coastal scenery in all of Wales. You'll walk on wide sandy beaches, through small coves and see dramatic cliffs, sand dunes and forests. Holyhead Mountain, South Stack lighthouse and the sea arches at Bwa Gwyn are some of the highlights of this impressive coastal trail.
HANA WAIANAPANAPA COASTAL TRAIL – HAWAII

, USA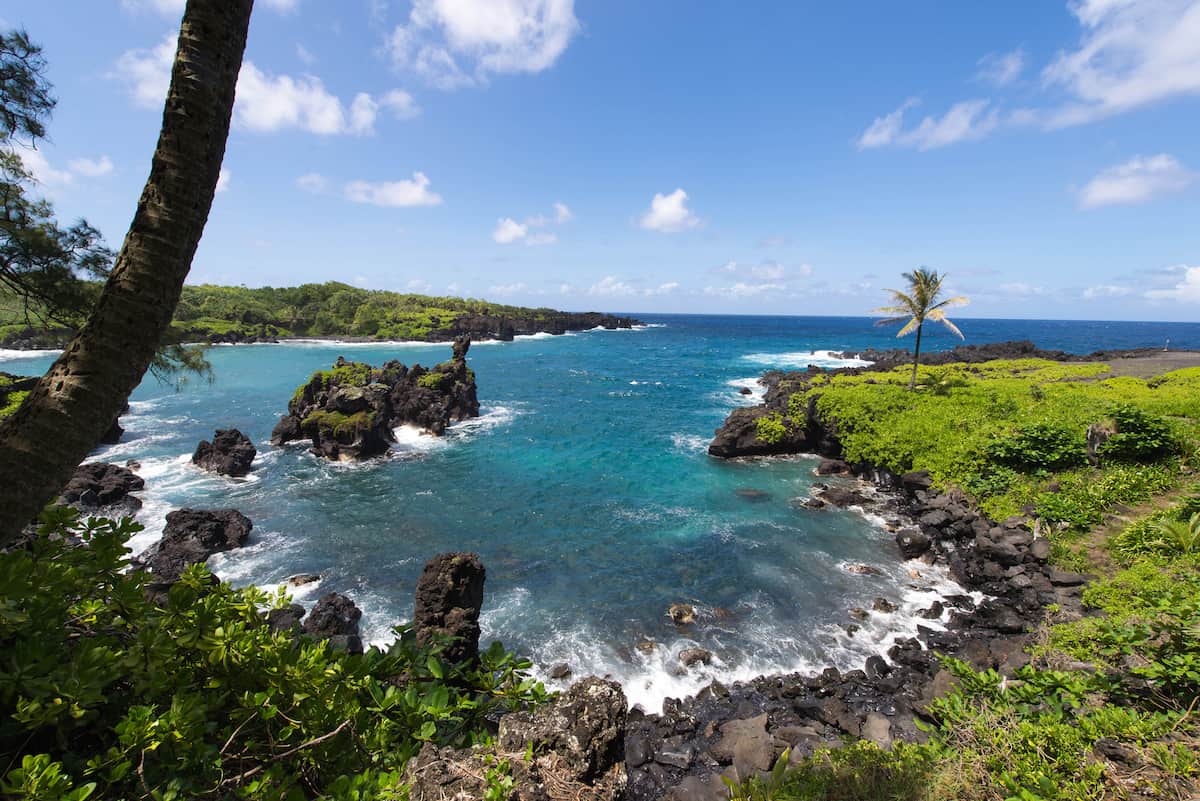 Photo by Scott James Remnant, licensed under CC BY
The Hana Waianapanapa Coastal Trail begins in Kainalimu Bay and follows the rugged lava coastline along the Hawaiian "King's Highway." The trail follows the jagged, coastal cliffs, crossing lava flows above caves and underground tunnels. Here, where black rock meets the deep blue ocean, you'll see blowholes, sea arches, tide pools and an ancient Hawaiian temple site.
BARBUDA WEST COAST BEACH – ANTIGUA & BARBUDA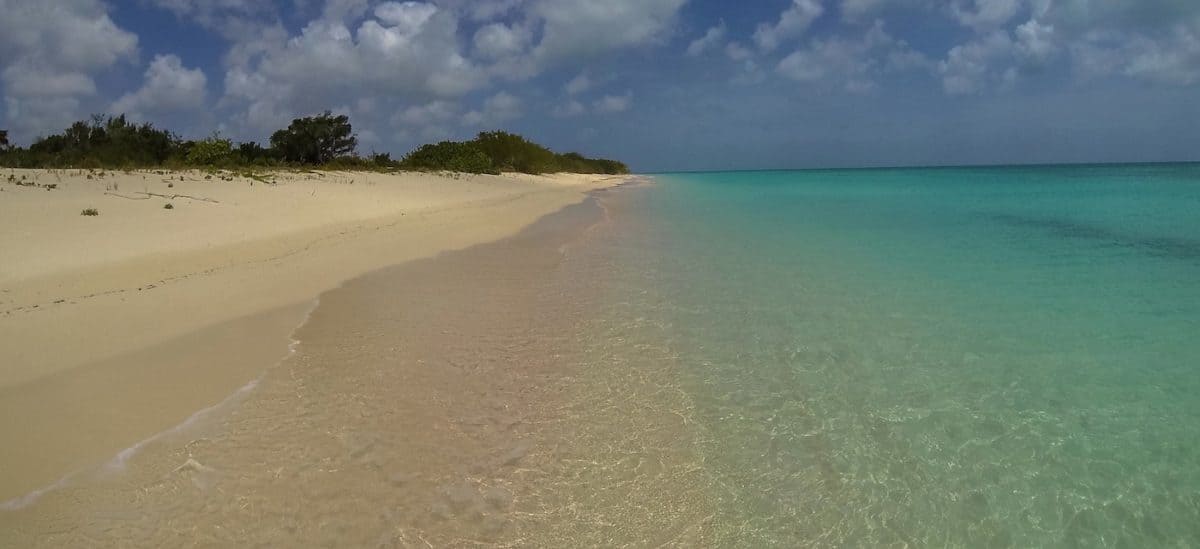 You will need a minimum of 2 days to explore the whole Barbuda West Coast Beach. Flanked by a inner lagoon the only access to this coast is by walking all the way from the south end. You will enjoy the solitude of a deserted and beautiful endless caribbean beach. During the summer months, keep an eye for leatherback turtles at night.
[thrive_leads id='54645′]
OLYMPIC NATIONAL PARK – WASHINGTON, USA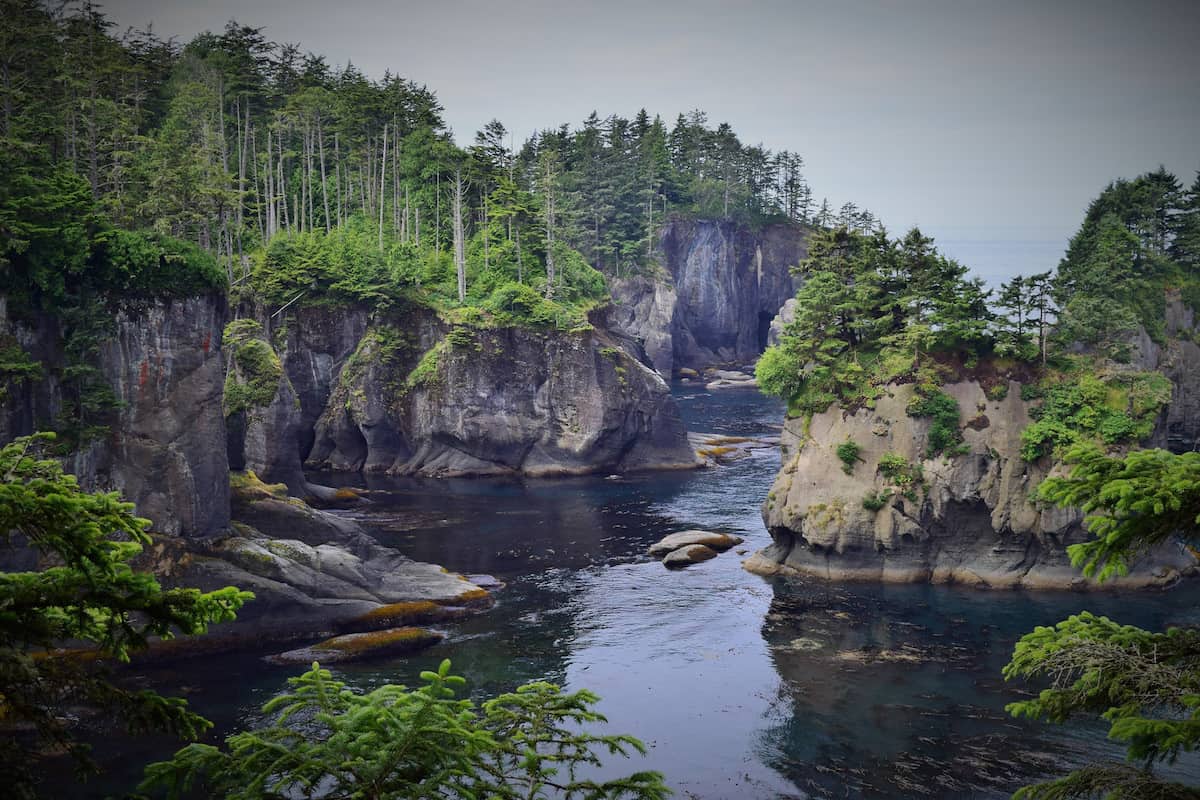 Photo by nschouterden, licensed under CC BY
The Olympic National Forest offers excellent year around backpacking. There are a lot 250 miles of trails to choose from in the area so take your pick of seven unique beaches, meandering creeks and ancient forests to explore. Hurricane Hill, Lake Quinault and Lake Crescent are popular trails.
ABEL TASMAN TRACK – NEW ZEALAND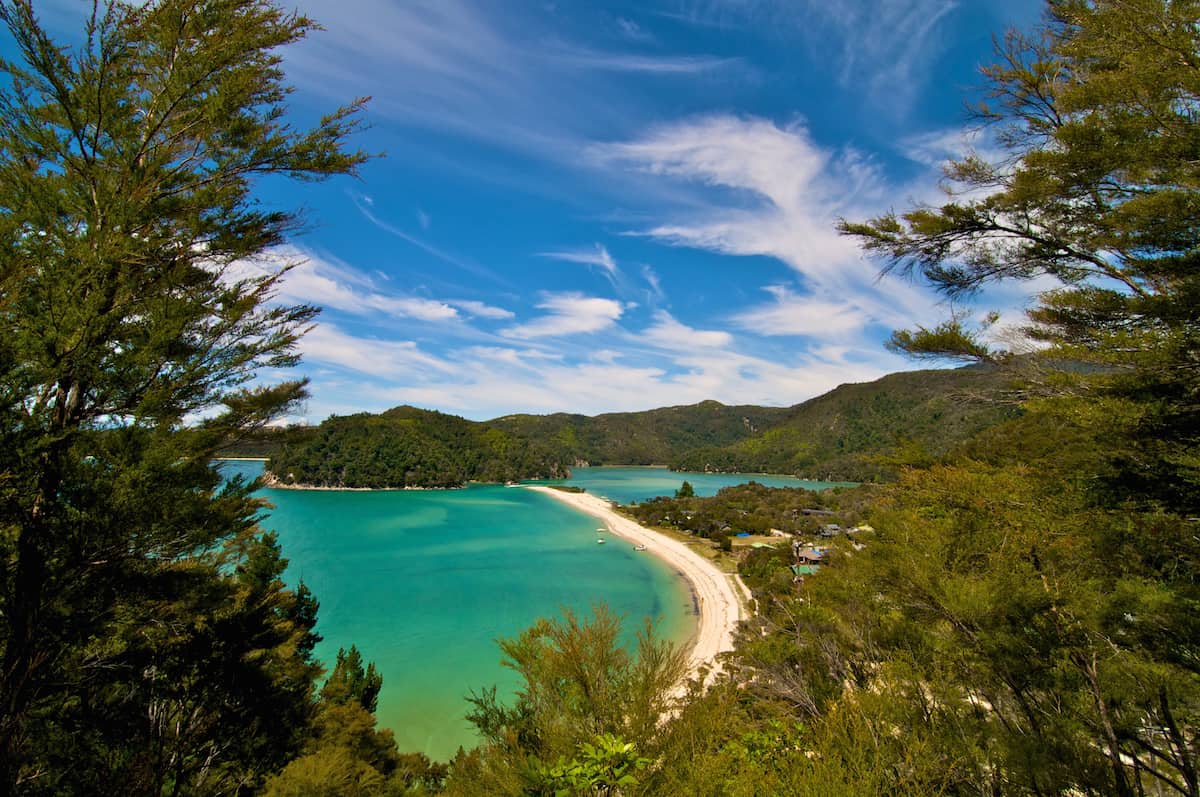 Photo by macronix, licensed under CC BY
The Abel Tasman Track takes you along the beautiful golden sand beaches of very top New Zealand's South Island. It's one of the country's Great Walks, which means the condition of the trail and huts along the way are top notch. The track stretches 31 miles (51km) and can be completed in anywhere from 3 to 5 days, depending on your motivation and level of fitness.
PEMBROKESHIRE COASTAL PATH

– WALES, UK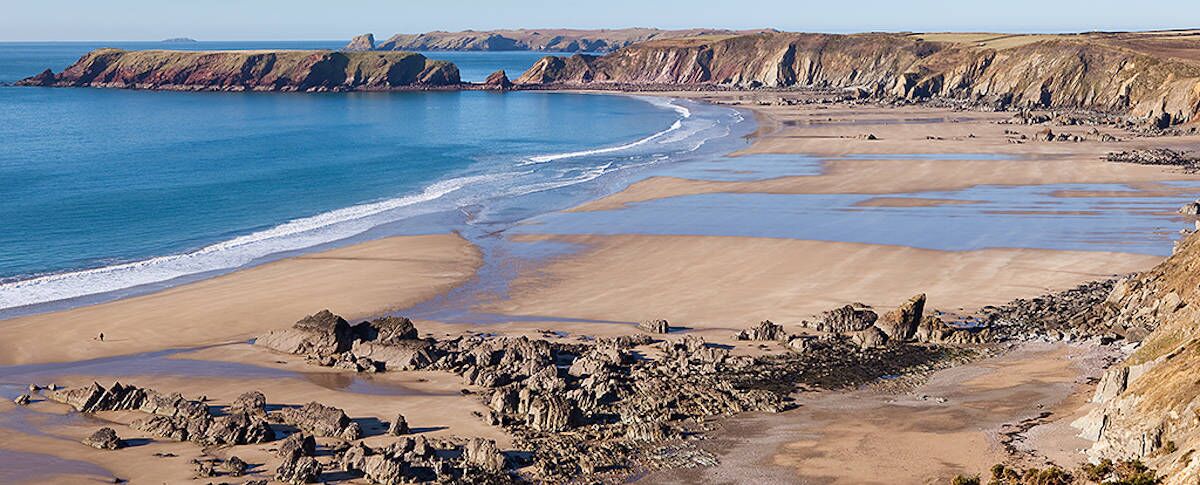 Photo by David Evans, licensed under CC BY
Pembrokeshire Coastal Path passes through some of Britain's most spectacular and varied scenery. You'll walk by rugged and steep limestone cliffs, volcanic headlands to sheltered coves, going through glacial valleys, winding estuaries and wide-open beaches. This path is considered one of the best coastal trails in the world.
TULUM TO PUNTA ALLEN – MEXICO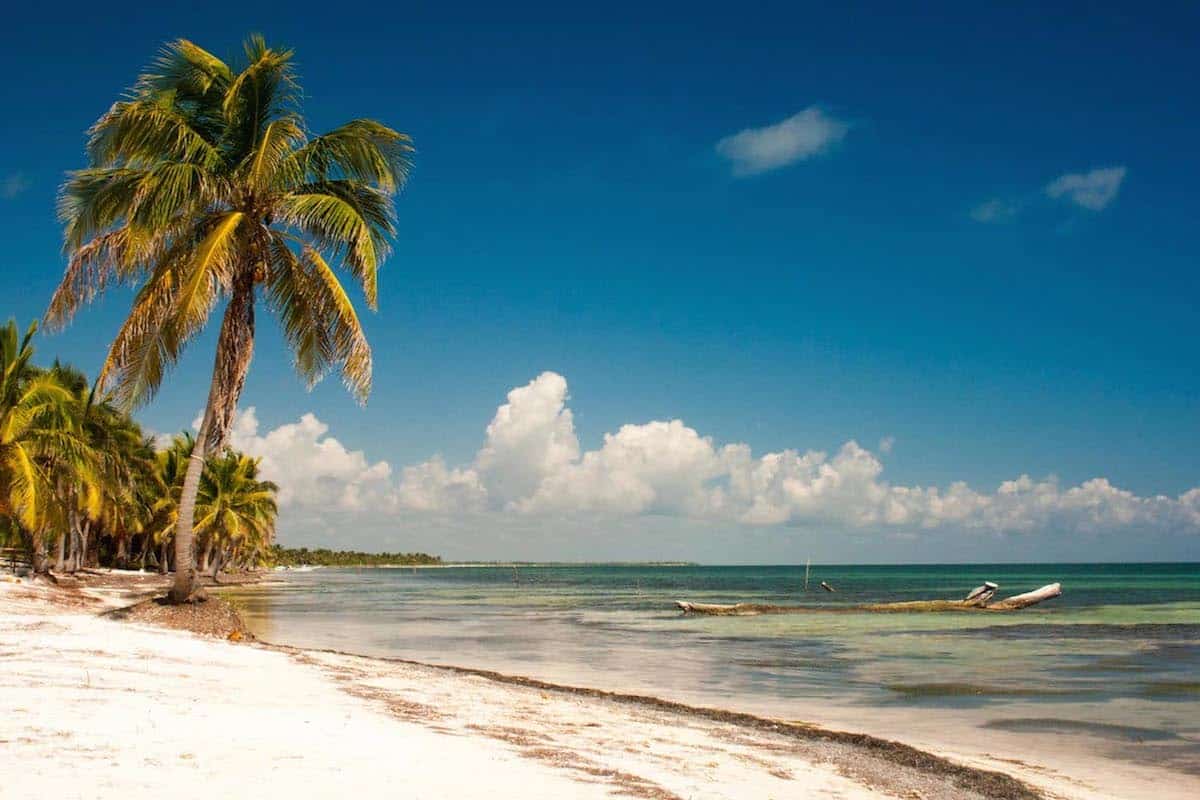 You won't find the walk from Tulum to Punta Allen in many of the guides books. But, if you want to really get off the beaten path and enjoy the seculed beaches this region of Mexico has to offer, load up your pack and hit the beach. This walk takes you along the pristine coastline of Sian Ka'an Biosphere Reserve. Don't forget to pack your machete to enjoy some fresh coconuts along the way.