Updated on September 21, 2021
Are you looking for the perfect dog jacket for your favorite trail companion? With so many dog jackets out there, how can you find the best one for your dog's size and breed? What are the best dog jackets for hiking in the cold, in the heat, and in the rain?
Here at The Adventure Junkies, we're dedicated to helping you and your dog get the most out of hiking in every season and every kind of weather. In this guide, we'll show you the best dog jackets for hiking in the driving rain, the beating sun, the high brush and the deep forest.
Along the way, we'll show you how to measure your hiker-dog to get the best fit and to separate the truly useful dog jackets from the merely fashionable ones.
For more of our top hiking gear recommendations, check out these popular articles:
Dog Hiking Packs | GPS Trackers for Dogs | Dog Hiking Packs
Quick Answer

-

The Best Dog Jackets for Hiking
Comparison Table

-

Best Dog Jacket for Hiking

For the best experience turn your device horizontally
Reviews

-

The Best Hiking Dog Jackets
Ruffwear Quinzee
Specs
Weight

:

4.8 oz

Size

:

XXS-XL

Waterproof?

:

No
Features
Insulated
Water-resistant
Variety of sizes
Reflective trim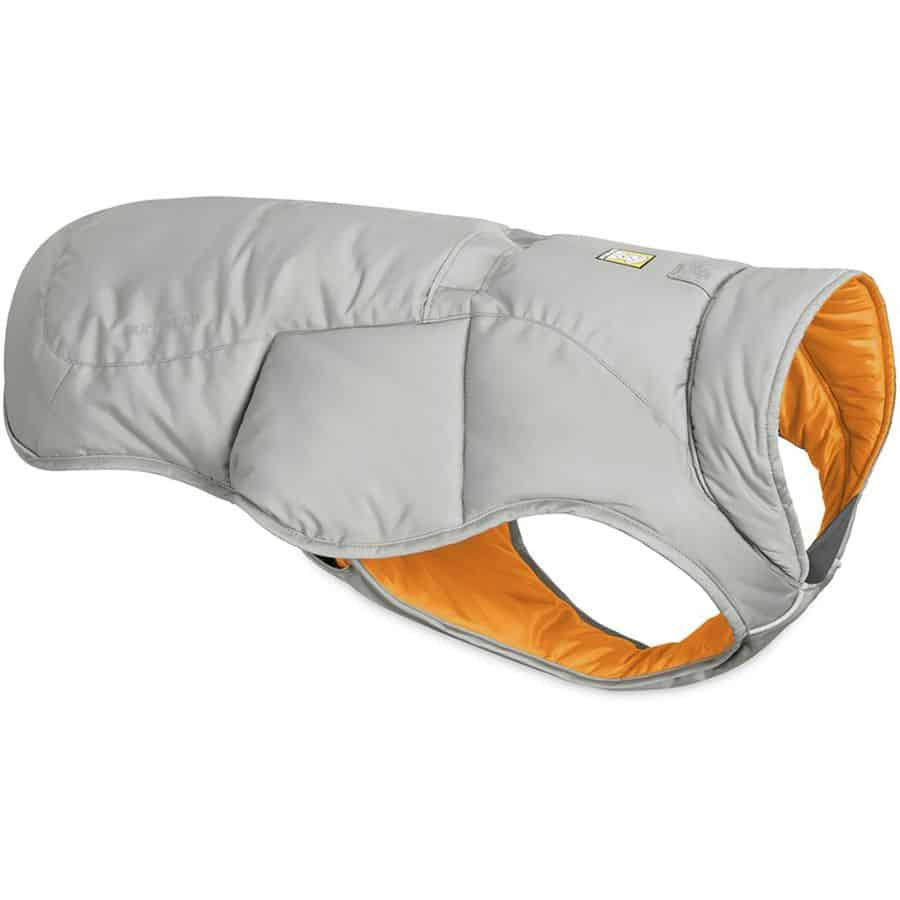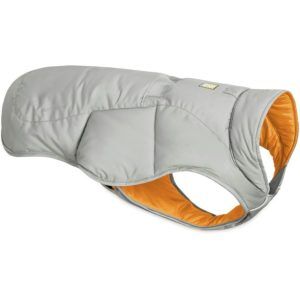 BEST FOR: SNOW HIKING
PROS: Light, packable, high quality
CONS: Not waterproof
Ruffwear Overcoat
Specs
Weight

:

10.7 oz

Size

:

XXS-XL

Waterproof?

:

No
Features
Lined with fleece
Water-resistant
Abrasion-resistant
Easy on/off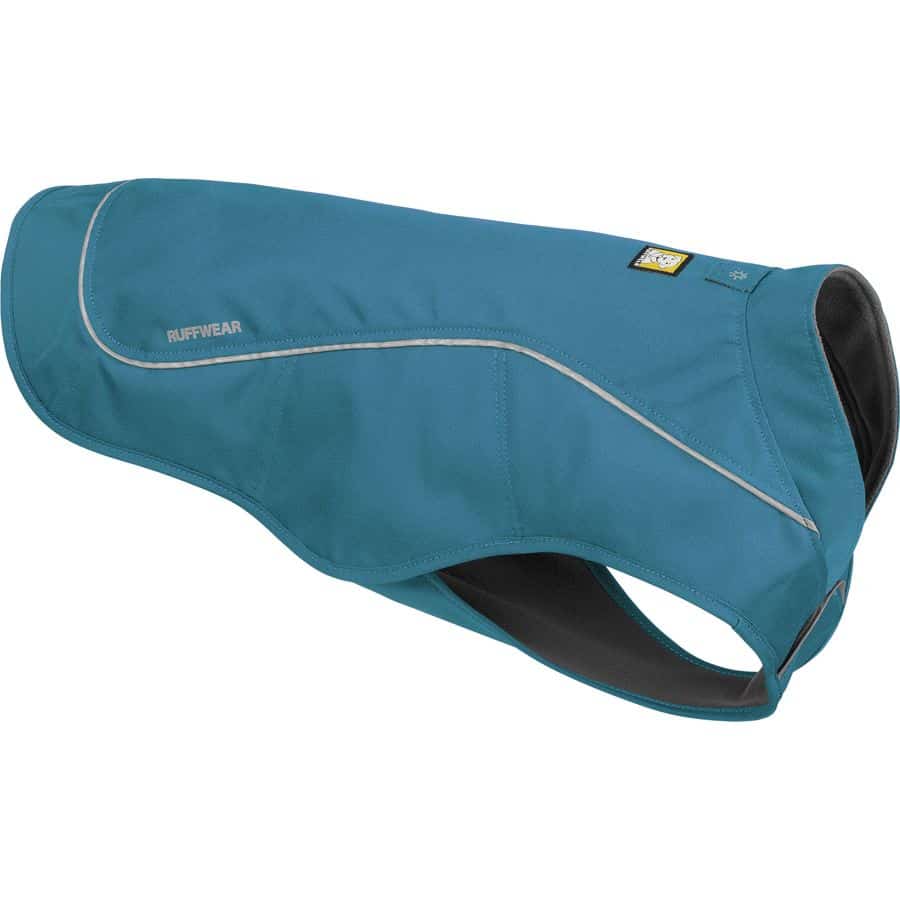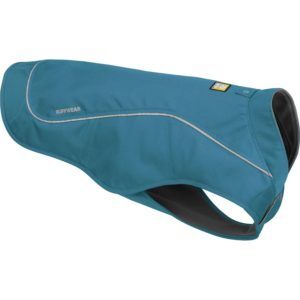 BEST FOR: COLD WEATHER HIKING
PROS: Easy to get on and off, warm coat for active dogs, high quality
CONS: Not waterproof, heavy
Ruffwear Swamp Cooler
Specs
Weight

:

6.4 oz

Size

:

XXS-XL

Waterproof?

:

No
Features
Three layers repel sun's rays
Wicks and stores moisture
Reflective trim
Variety of sizes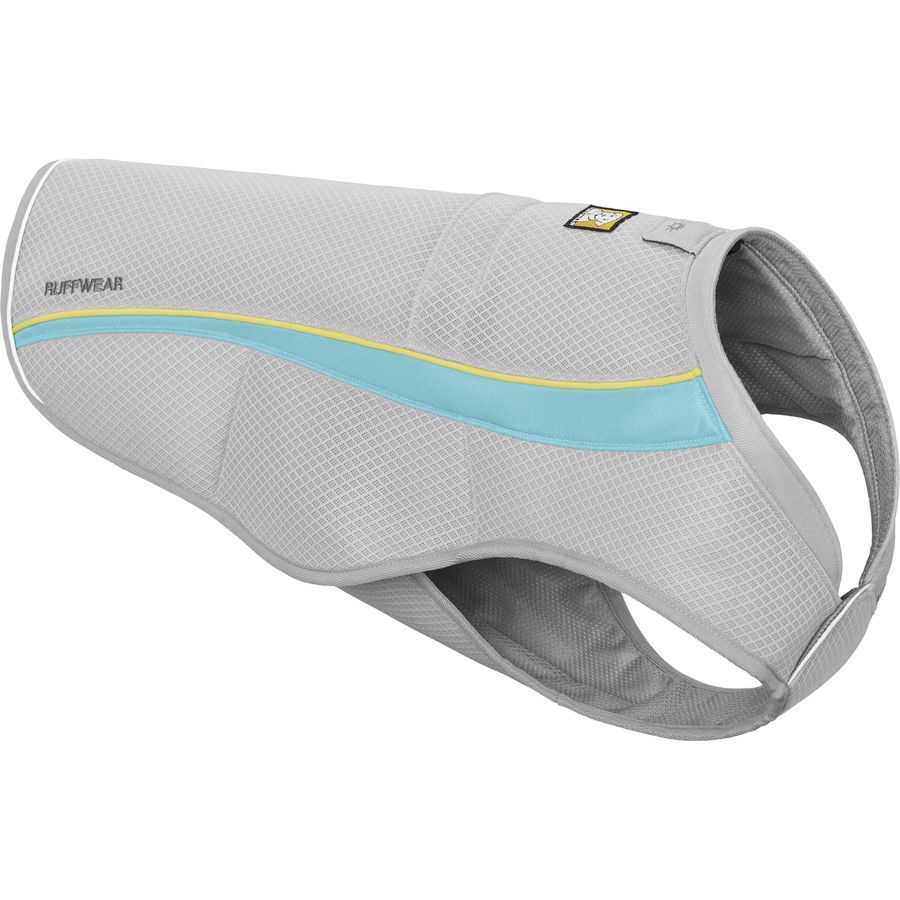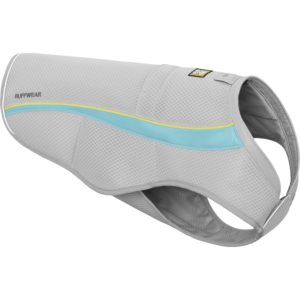 BEST FOR: DAYS ON THE WATER
PROS: Easy to put on and take off, high-quality
CONS: A bit pricey
Ruffwear Jet Stream
Specs
Weight

:

4.8 oz

Size

:

XXS-XL

Waterproof?

:

No
Features
Wicks and stores moisture
Reflects sunlight
Zippered closure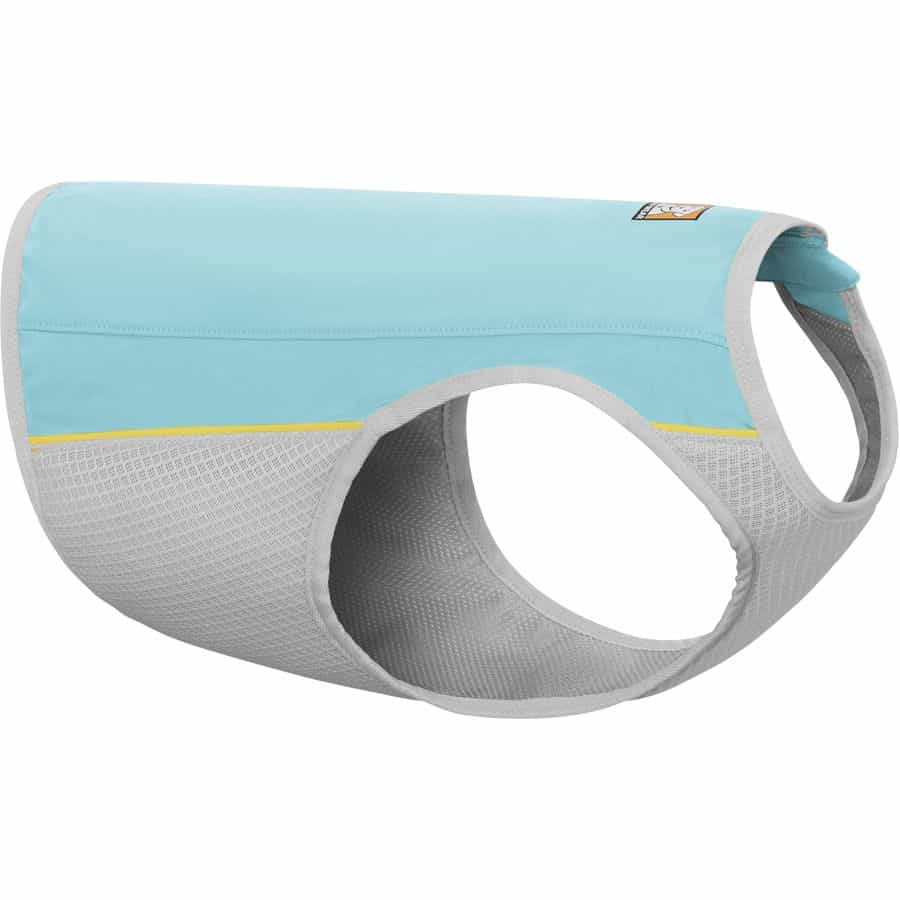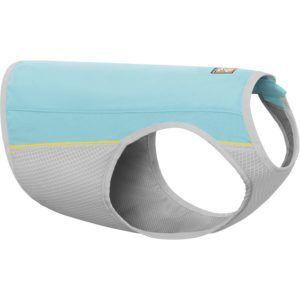 BEST FOR: SUMMER HIKING AND TRAIL RUNNING
PROS: Designed for athletic activities, reflects sun
CONS: Might not fit all dogs
Kurgo North Country
Specs
Weight

:

4.8 oz

Size

:

XS-XL

Waterproof?

:

Yes
Features
Water proof
Lightweight
Flashing LED lights
Reflective piping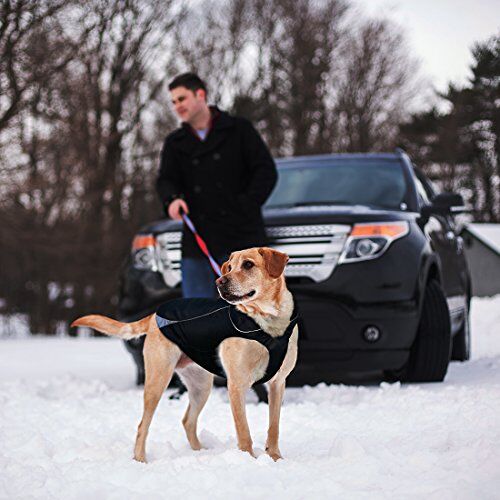 BEST FOR: THREE-SEASON HIKING
PROS: Light enough to wear on rainy spring days but warm enough for winter
CONS: Might need to layer on the coldest days
Safety Pup XD
BEST FOR: MEDIUM SIZED DOGS
PROS: Weather-resistant, high visibility
CONS: Does not fit very small and very large dogs, need to layer on coldest days
Zack&Zoey Nor'easter
Specs
Weight

:

8.0 oz

Size

:

XXS-XXL

Waterproof?

:

No
Features
Reversible
Water-resistant
Fleece lining
Reflective strip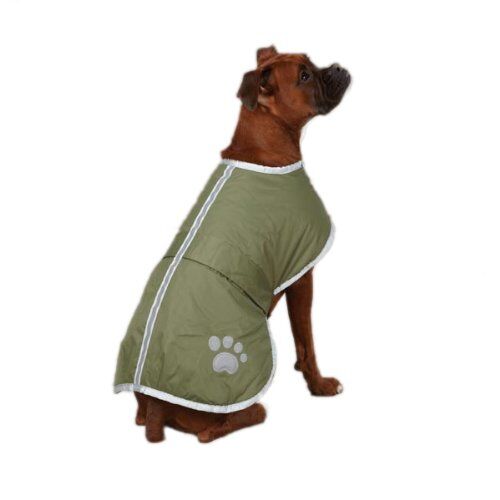 BEST FOR: SHORT WINTER HIKES
PROS: Inexpensive, high-quality
CONS: Not waterproof, may need layering on coldest days
HOW TO CHOOSE THE BEST DOG JACKETS
HELPFUL OR HUMILIATING?
Perhaps you are asking yourself, "Do I really want to dress my dog in polyester and fleece?" Do dog jackets actually help or are they just about dog-lovers playing dress up?
According to Pet MD, it could be that your dog is "as uncomfortable as you would be if you went outside without clothing." It all depends on your dog's breed, size and age. Smaller dogs, short-haired dogs and older dogs will benefit the most from a jacket during the winter.
A jacket with LED lights and reflective stripes or piping is a good idea for dogs who like to hike in the forest, and a jacket with a tough outer shell will keep away the scrapes and stickers while you and your dog are hiking through thick brush.
So yes, dog jackets do help. They also make your dog look even cuter than normal — if that's even possible.
HOT OR COLD?
While most dog jackets are designed for colder weather, with wind- and rain-resistant outsides and warm fleece insides, there are also several dog jackets on the market that use cooling and heat-reflecting technology. These are great options for hiker-dogs who live and play in exceedingly hot climates.
But how do you know if it's cold enough or hot enough outside for a dog jacket? A good general rule is to put yourself in your dog's booties.
When it's really hot outside, humans need to cover up with a hat, a hot-weather shirt with cooling and wicking features and to drink lots of water. Doesn't your dog, which is probably hiking harder than you are, deserve the same precautions and comforts?
The same goes for winter. If you're feeling the cold or you're getting soaked by a sudden downpour, so is your dog.
WATERPROOF OR WATER-RESISTANT?
Most cold-weather dog jackets are either water-resistant or waterproof. According to the experts at REI, water-resistant gear probably won't keep out heavy, blowing rain, while waterproof gear will.
At the very least, a water-resistant dog jacket that repels water is essential if you are taking your dog hiking or camping in an area where it's likely to be cold and rainy.
REFLECTORS
When you're hiking in thick forest or brush, and especially during the fall and winter hunting seasons and in the evenings, it's a good idea to dress your dog in a jacket that has reflectors or lights. It's not easy to see dogs when they're moving quickly through the trees and brush.
Reflectors and jackets colored bright orange or bright yellow will help you and other hikers see your dog and avoid mishaps.
SIZING AND FIT
It's important to get the exact right fit for your dog's jacket. Otherwise, it could do more harm than good — chaffing, sliding off, catching on trees and rocks, etc.
Also, a warm coat only works right if it fits right. It should be snug and tight but not constricting, and it should never hamper your dog's natural movements.
Dog-jacket sizes run from small to large with a large number of variations in between. Some brands use numbers to indicate sizes, but most use letters such as XXS-XXL. You can't find the right fit without first knowing how to properly measure your dog for a jacket.
To do this, you'll need to convince your trail-dog to be still for a bit, while you measure its length and girth. Then, match your measurements to a size using the chart provided by the manufacturer of the dog jacket you want.