Updated on June 11, 2019
Do you want to take your family on a multi-day hiking adventure but have some questions about hiking gear for kids? Are you trying to foster a sense of inclusion and responsibility by letting your children carry some their own gear while hiking? But how do you avoid putting too much weight, and responsibility, on their backs?
Here at The Adventure Junkies, we understand your need to balance education, fun, and safety on your family backpacking trip. It's fun playing hiking games and examining nature along the trail, but children also need to learn that backpacking is, sometimes, serious business, requiring skills learned over a lifetime.
Nothing teaches this better than encouraging a child to carry their own pack. Here's a list of the essential gear to put in it.
[thrive_leads id='59716′]
HOW TO USE THIS PACKING LIST
Before we discover the essentials of packing for an overnight or day hike with your kids, here's a run down on how to get the most out of this list. Next to each item, you will see a few categories. Here's what they mean.
PURPOSE: What the gear is designed for.
ESSENTIAL ITEM: Is the item something your kids must have?
PRICE RANGE: How much does it usually cost?
LOOK FOR: Some quick tips on how to choose the best gear.
OUR PICK: Our choice based on the value and quality of the item.
LEARN MORE: A full article on how to choose that particular piece of gear and the best models of the year.
1. CARRYING
OVERNIGHT BACKPACK
DAY HIKING BACKPACK
RAIN COVER
[thrive_leads id='56126′]
2. SLEEPING
SLEEPING BAG
SLEEPING PAD
3. EATING & DRINKING
SNACKS
BOWL
CUP
SPORK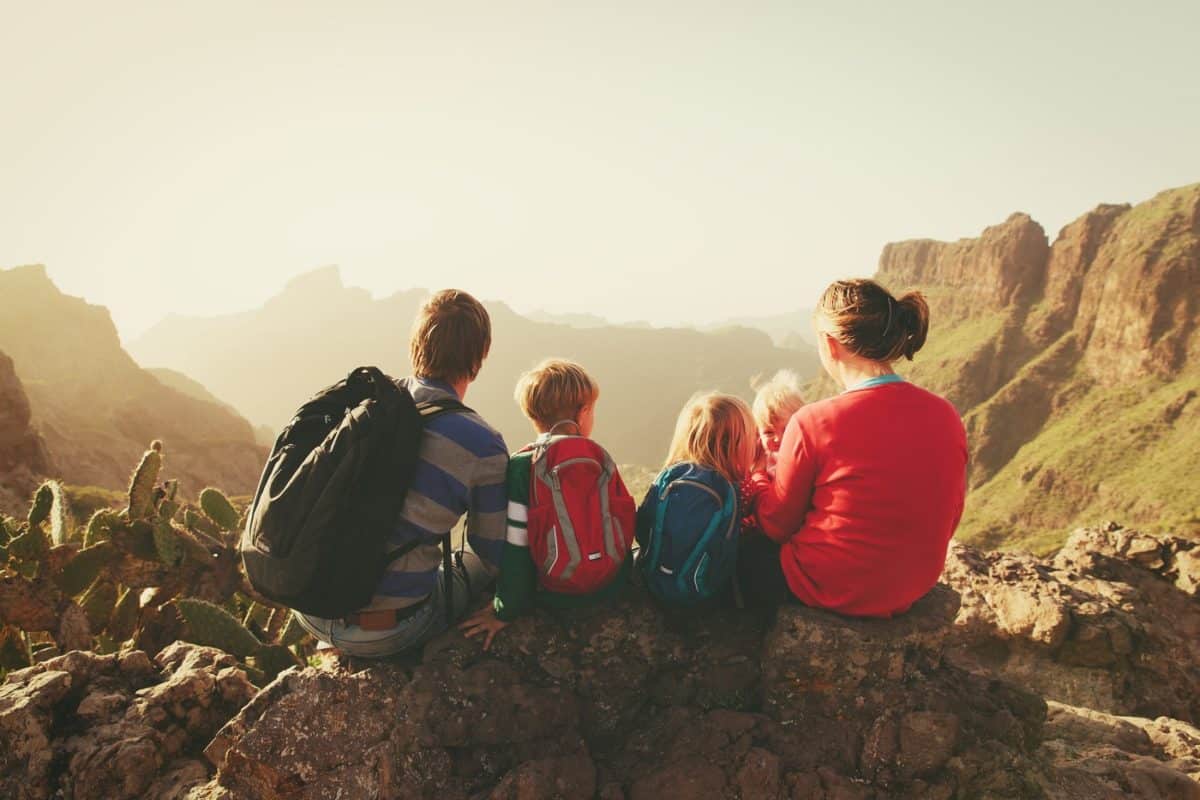 Photo by istockphoto.com/portfolio/nadezhda1906
4. CLOTHING FOR HOT WEATHER
QUICK DRY PANTS OR SHORTS
WICKING UNDERWEAR
SUN BLOCKING SHIRT
[thrive_leads id='54645′]
5. CLOTHING FOR COLD WEATHER
BASE LAYER TOP
BASE LAYER BOTTOM
FLEECE JACKET
BEANIE
GLOVES
6. RAIN GEAR
WATERPROOF RAIN JACKET
WATERPROOF RAIN PANTS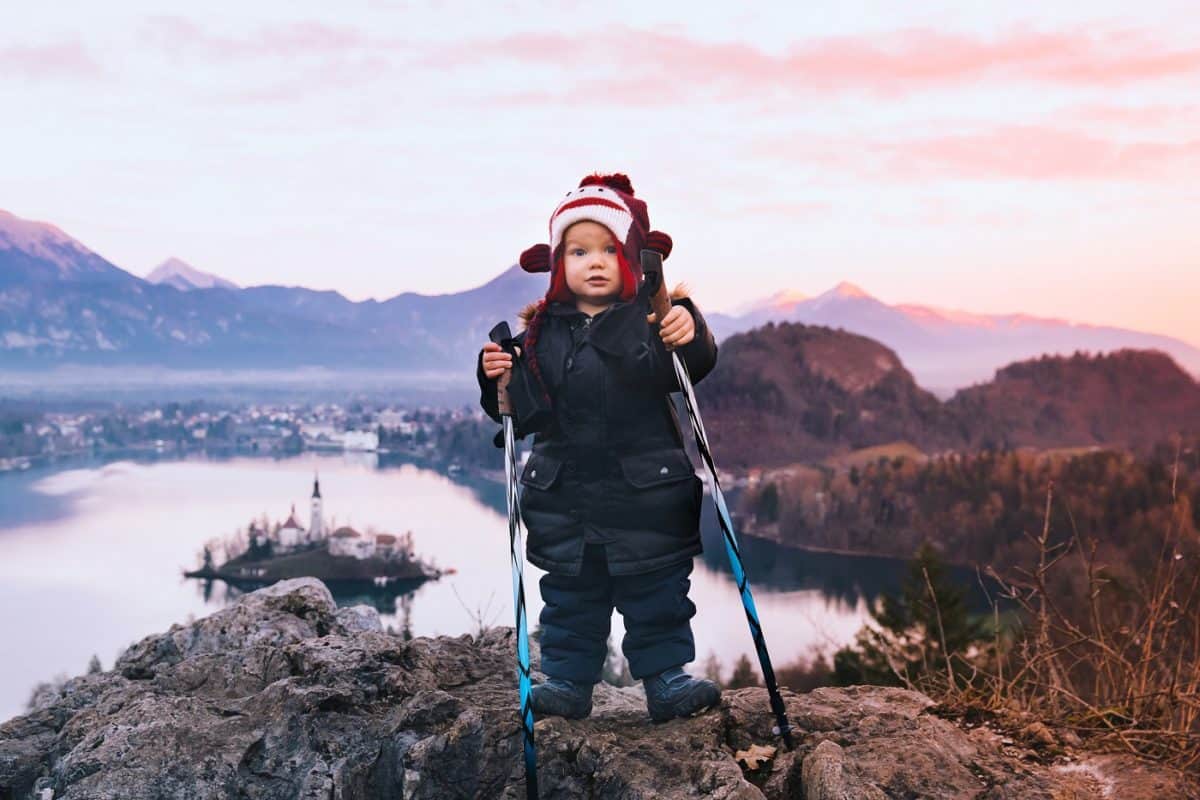 Photo by istockphoto.com/portfolio/nataliaderiabina
7. FOOTWEAR
HIKING SHOES
HIKING SOCKS
GAITERS
8. PERSONAL ITEMS & ACCESSORIES