Updated on June 11, 2019
So, you want to know what are the best hikes in Africa?
Hiking isn't the main attraction for travelers coming to Africa but, it's still one of the best ways to experience the beauty of the landscapes, animals and people of this continent. While Mount Kilimanjaro steals the fame for trekking in Africa, there are so many more adventure junkie worthy trails to be explored.
One of our goals here at The Adventure Junkies is to inspire you to go on more adventures. That's why we've created this list, to get you dreaming about hitting the trails. We've already talked about the best hikes in Asia, South America and Europe, so now lets see what are the best hikes in Africa that are worth your time and energy.
[thrive_leads id='59716′]
1. MT KENYA SUMMIT, KENYA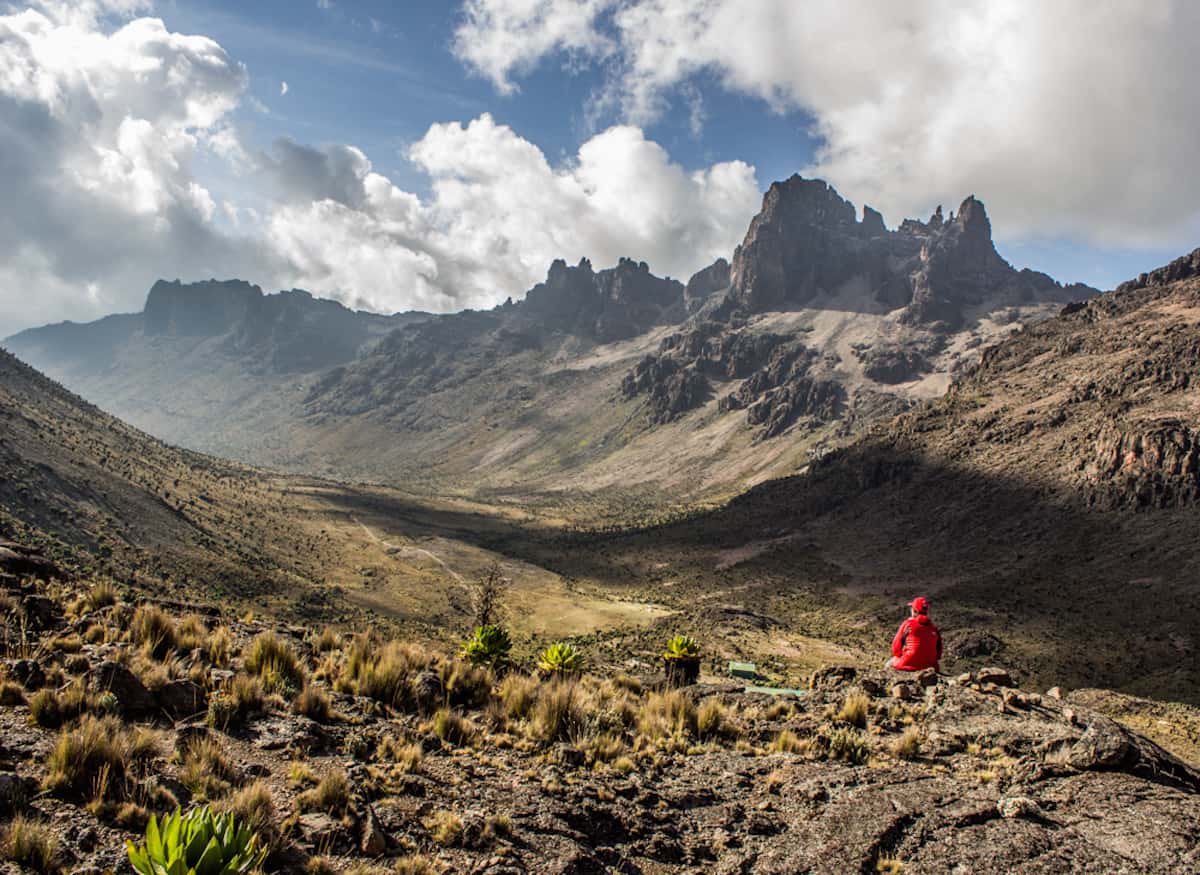 Photo by Thoralf Gutierrez, licensed under CC BY
Mount Kenya is the highest mountain in Kenya and the second highest in all of Africa. Getting to the summit will require technical climbing through a variety of rock or ice route. If you're not an experienced climber you can enjoy the hike to Point Lenana, a side peak of Mt. Kenya. From this point you get impressive views of the rock towers of Batian and Nelion, as well as glacial lakes and the expansive landscape of Mt. Kenya National Park.
2. BLYDE RIVER CANYON, SOUTH AFRICA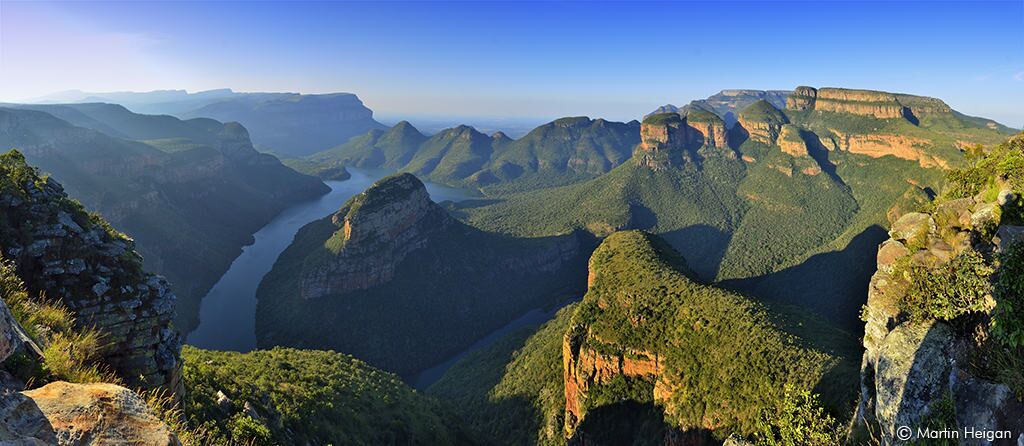 © Copyright by Martin Heigan, licensed under CC BY
There are dozens of hiking trails winding along the river, each offering a unique view of the Blyde region. One the best day hikes is the Leopard Trail which takes you to the Three Rondavels. These are massive, round rocks, thought to be reminiscent of the huts of the indigenous people.

[thrive_leads id='56126′]
3. DANAKIL DEPRESSION, ETHIOPIA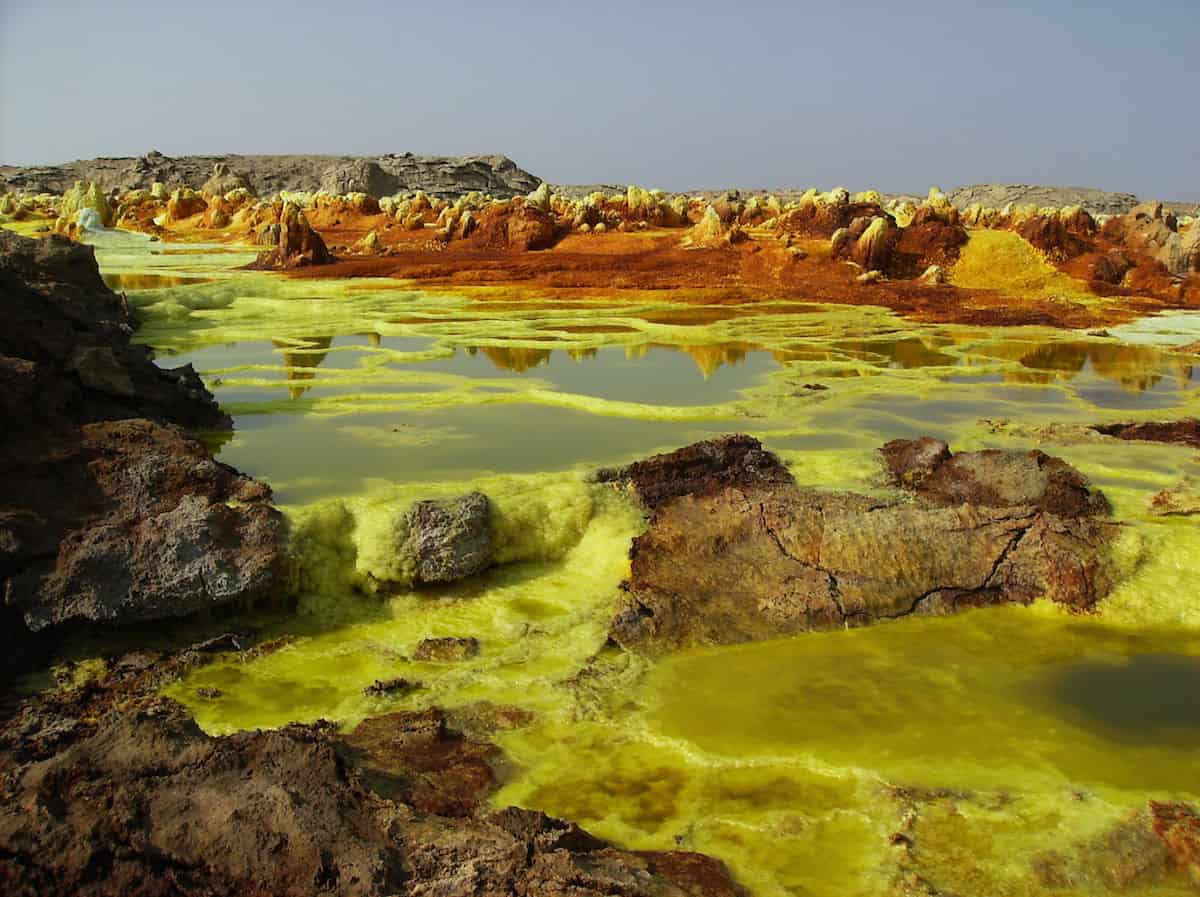 Photo by Achilli Family | Journeys, licensed under CC BY
The Danakil Depression is one of the most inhospitable regions in the world. It's in a remote corner of Ethiopia and will require a guide to get there. While most of this trip is in a 4×4, there are hiking sections, like the walk to Erta Ale Volcano. The summit caldera of this volcano is famous for its active lava lakes, some of the few permanent ones in the world. A night trek is the best way to see the lava boil and glow.
4. FISH RIVER CANYON, NAMIBIA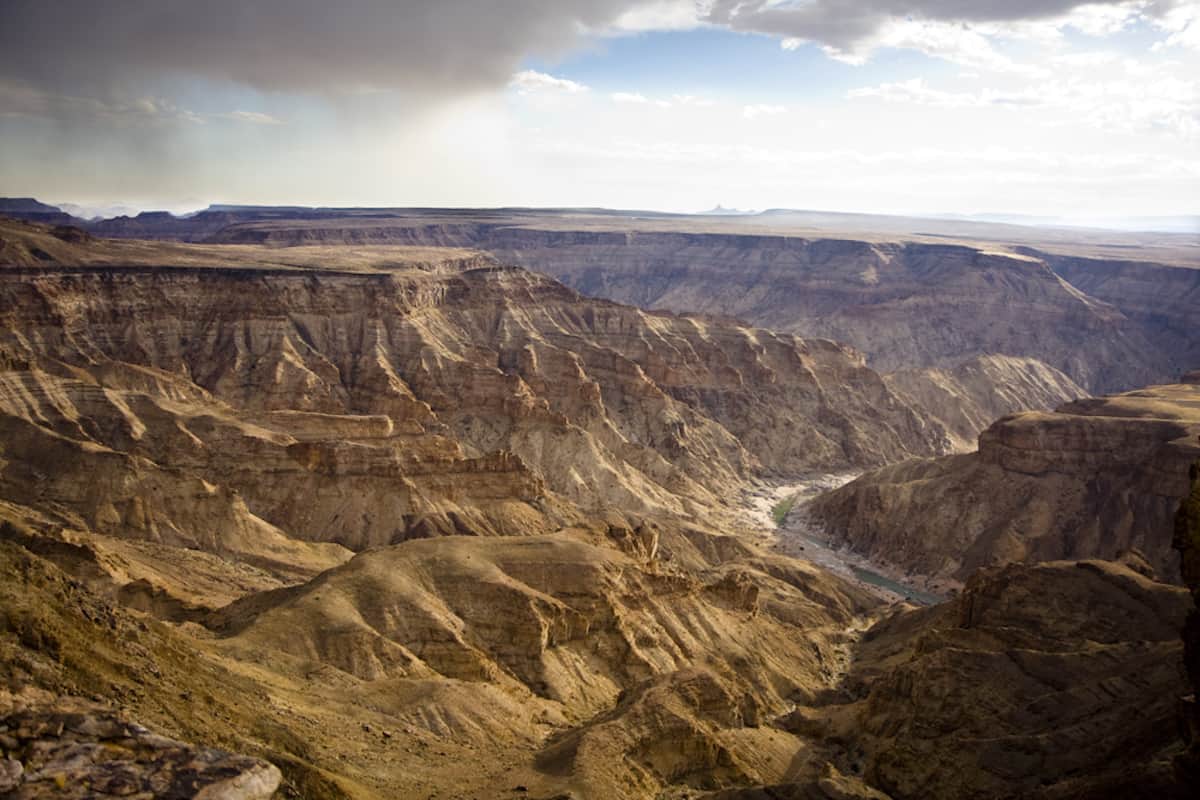 Photo by Fred Dawson, licensed under CC BY
This 52 mile (85 km), 4 day trail will take you into the second largest canyon in the world, the Fish River Canyon. It's considered one of Africa's toughest hikes, so be ready for a challenge. More than will, you'll need fitness and strength because once you start, there's no way out! If you're up for it, you'll have the chance to hike through 5 billion years of geological history.
5. MOUNT MULANJE – MALAWI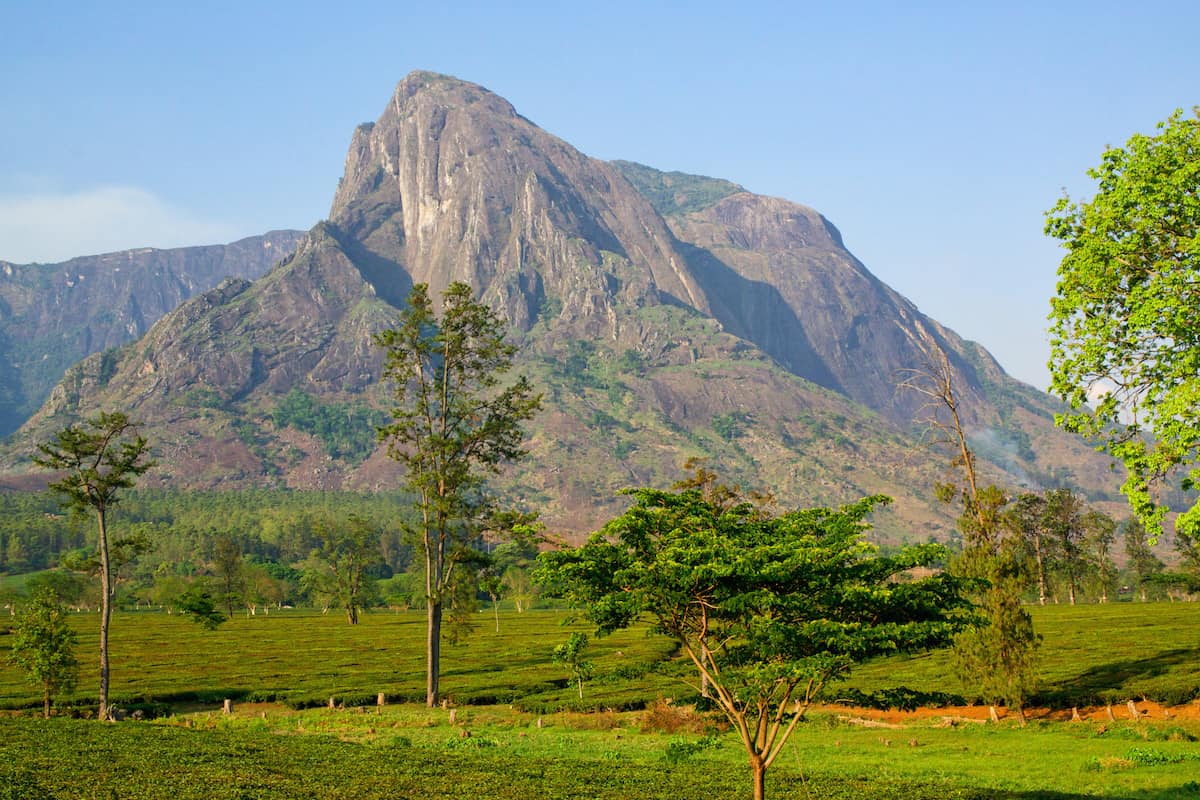 Photo by David Davies, licensed under CC BY
If you ever find yourself in Malawi, find a way to get to Mount Mulanje. This massif of twisted granite that rises from the surrounding plains is considered one of the country's most beautiful mountain areas. There's a system on 8 mountain huts and large network of trails that link them together. Mulanje also has some of the largest granite inselbergs and the best granite climbing around.
6. ATLAS MOUNTAINS – MOROCCO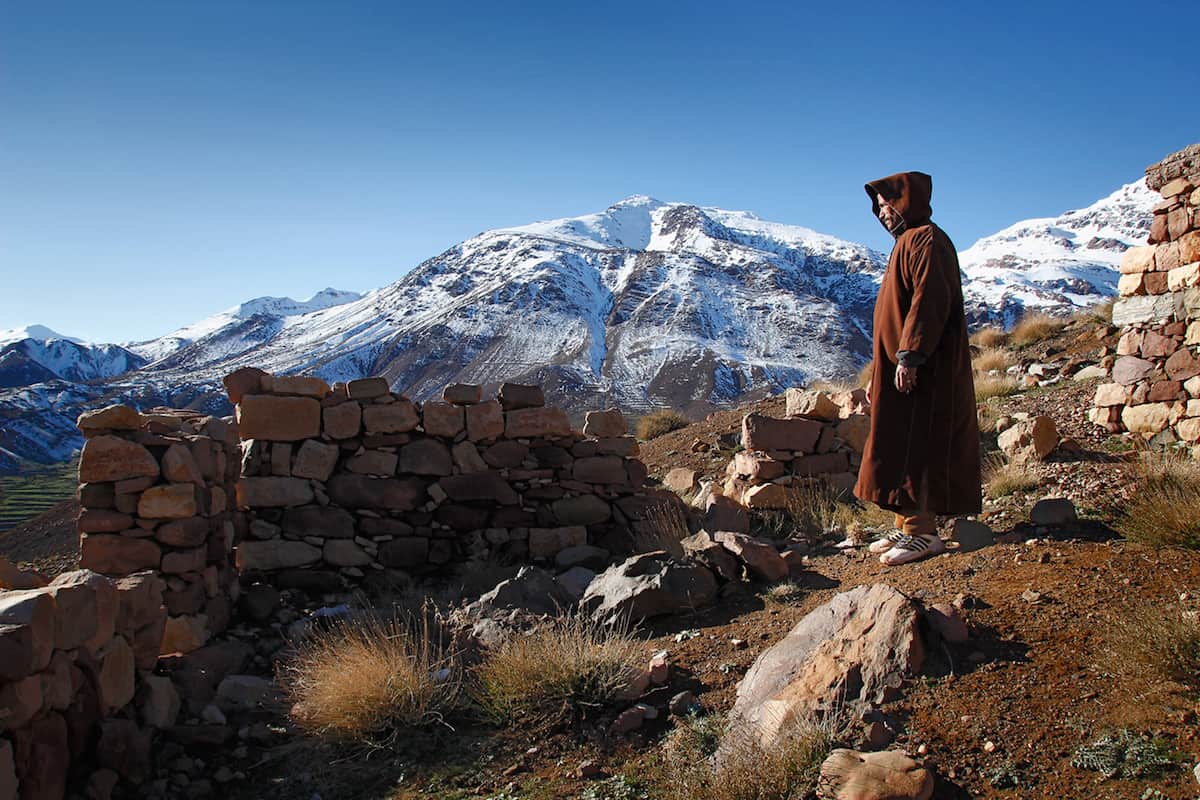 Photo by Juan Fco. Marrero, licensed under CC BY
The High Atlas is North Africa's greatest mountain range and is one of the most spectacular areas of Morocco. One of the best places for hiking is in the Toubkal National Park. Aside from the impressive views, a visit to this region of Morrocco is a step back in time, where you can visit villages and meet the Berber people who survive in these high mountains the same way they have for centuries.

[thrive_leads id='54645′]
7. MT KILIMANJARO SUMMIT – TANZANIA

Photo by Sam Hawley, licensed under CC BY
If you want to feel on top of the world (or at least Africa), this trek to the summit of Kilimanjaro is for you. But, be prepared, you're in for a real challenge. This dormant volcano in Tanzania rises 19,308 ft (5,885 m) from the ground, while it's not technically challenging be prepared to feel the altitude.
8. RWENZORI MOUNTAINS – D.R.CONGO/UGANDA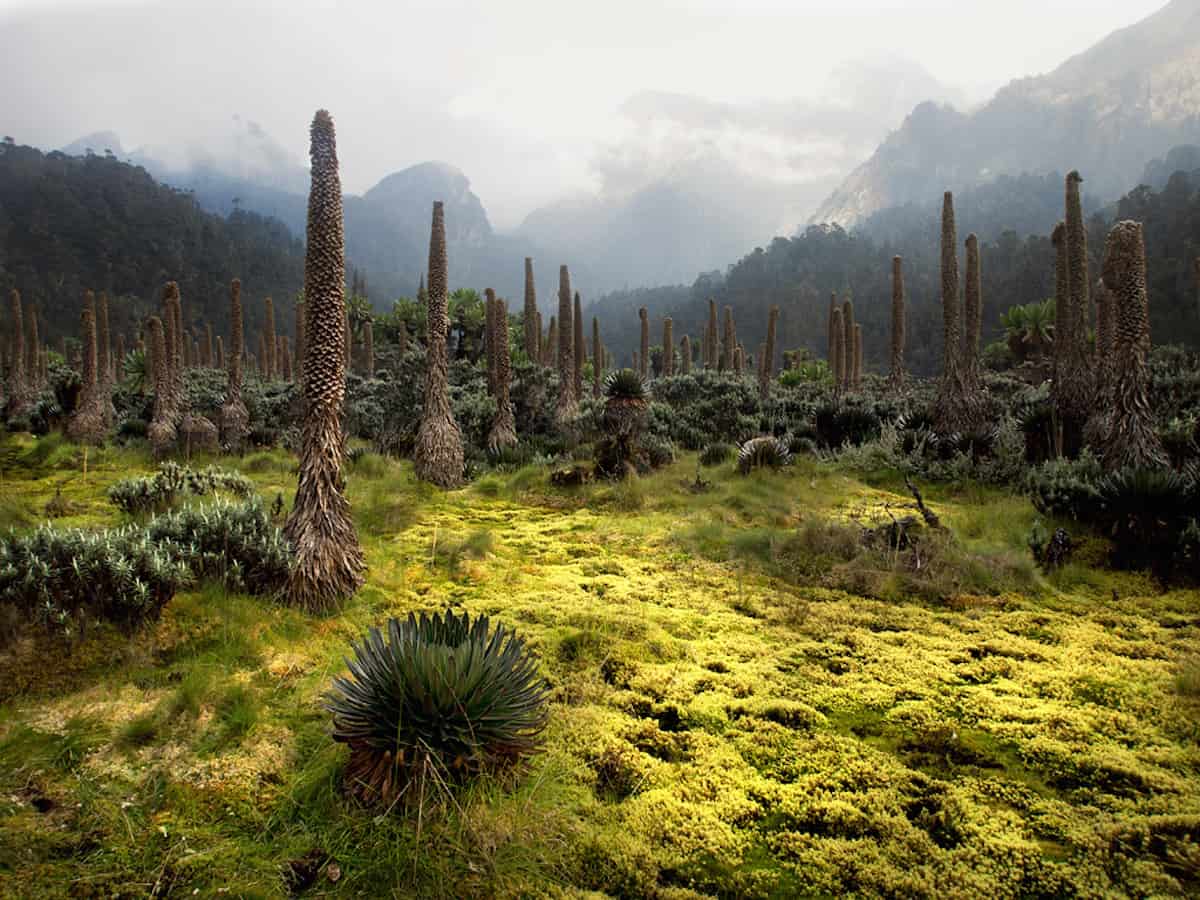 Photo by Matteo Leoni, licensed under CC BY
The Rwenzori Mountains (aka Mountains of the Moon) straddle the border of the Democratic Republic of the Congo and Uganda. This World Heritage Site offers a chance to see nature at its best. You'll trek passed high glaciers, a sweeping valley with nine lakes, with rocky cliffs and snow capped peaks lining the background.
9. MURCHISON FALLS – UGANDA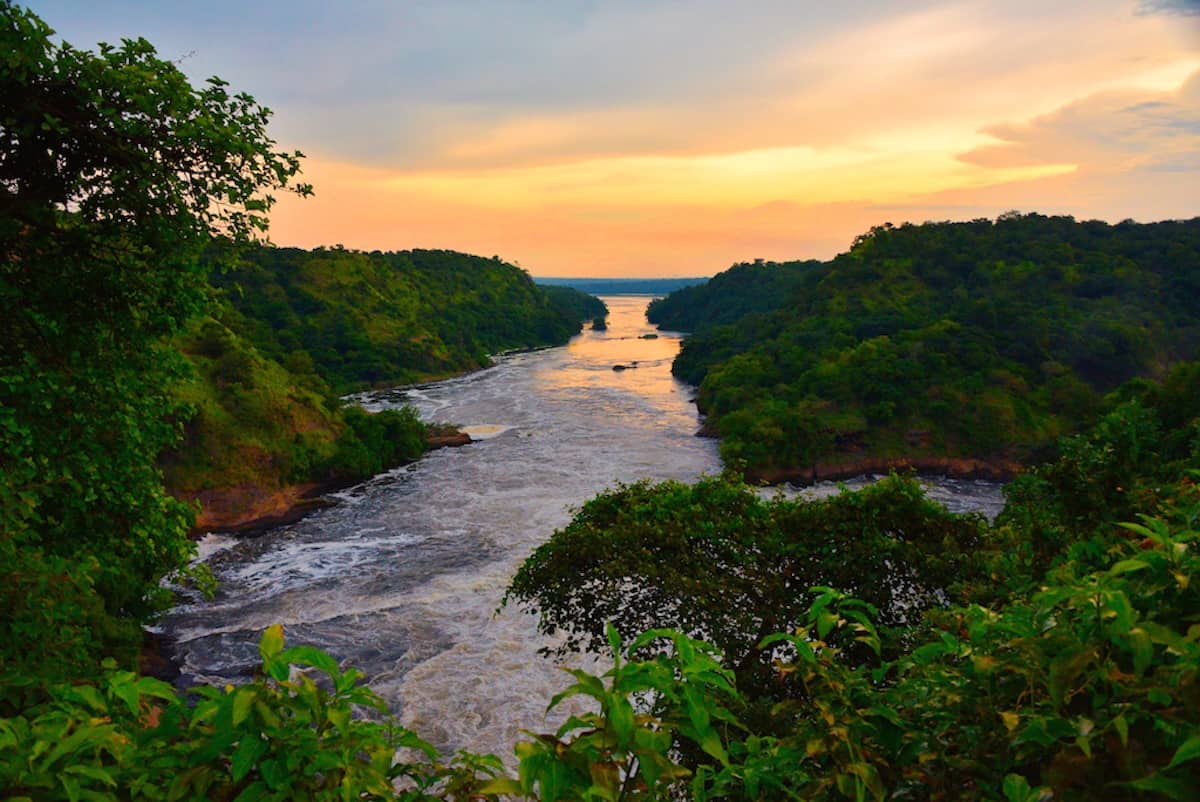 Photo by Rod Waddington, licensed under CC BY
The raging Murchison Falls and possible wild animal encounters make Murchison Falls National Park one of Uganda's very best national parks. While Murchison is no competitor to the Serengenti, there are still possibilities to spot the 76 species of mammals that live within the forest reserve. Nile crocodiles, buffalos, lions and elephants are all animals you might cross paths with here.
10. SIMIEN MOUNTAINS – ETHIOPIA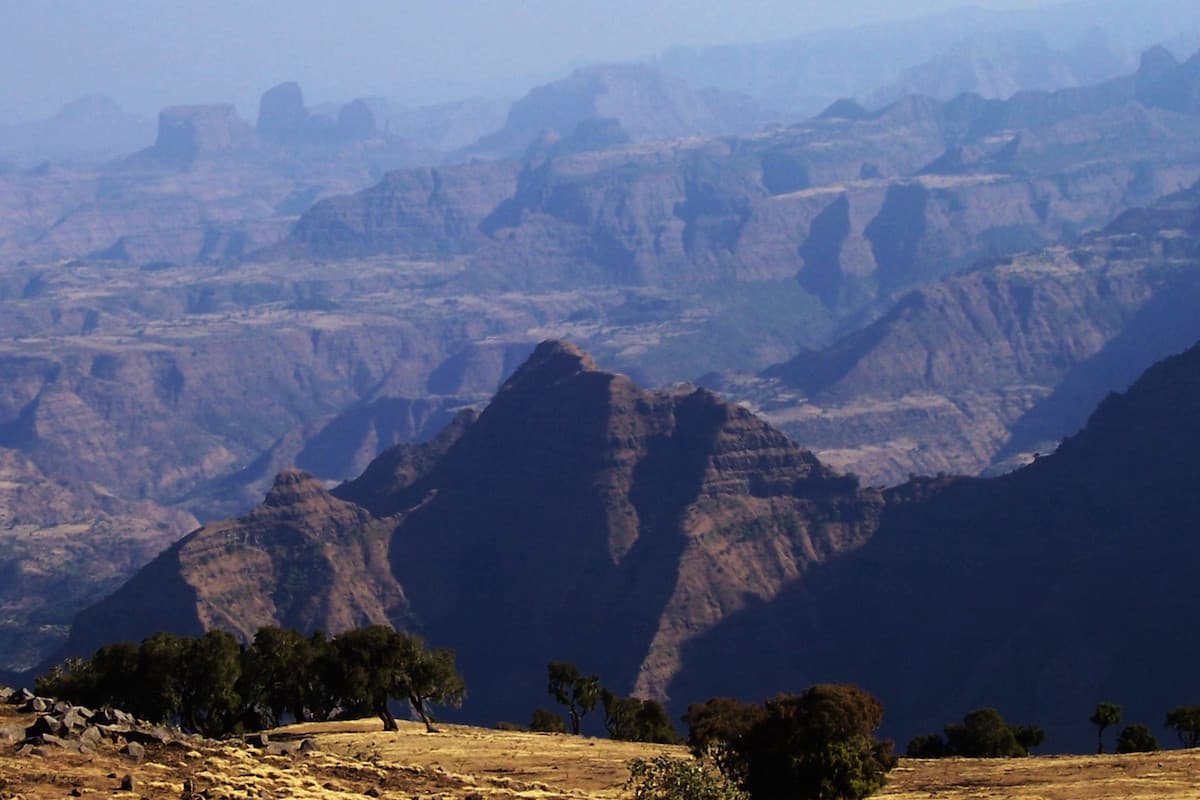 Photo by Beth, licensed under CC BY
The Simien trek is one of the best cliff walks around that will get you up close to baboons and ibex. There's also a chance to see the rare Ethiopian wolf. The Simien National Park is sometimes called the Grand Canyon of Africa for its deep valleys. There's one to twelve day treks available through this special corner of Ethiopia.