Updated on June 11, 2019
So, you want to know what are the best hikes in North America?
North America offers some of the very best hiking in the world. Perhaps this is due to the many national parks and protected areas that are spread across Mexico, the USA and Canada. This region offers something for every skill level, from short day hikes to thru-hikes lasting over 20 days.
The landscapes in North America are the real drawl for hikers. There are expansive canyons, pristine lakes, snow capped peaks, active glaciers, strange rock formations and volcanoes.
We've already told you the best hikes in Europe, South America and Central America. So now let's talk about the best hikes North America.

[thrive_leads id='59716′]
PACIFIC CREST TRAIL – USA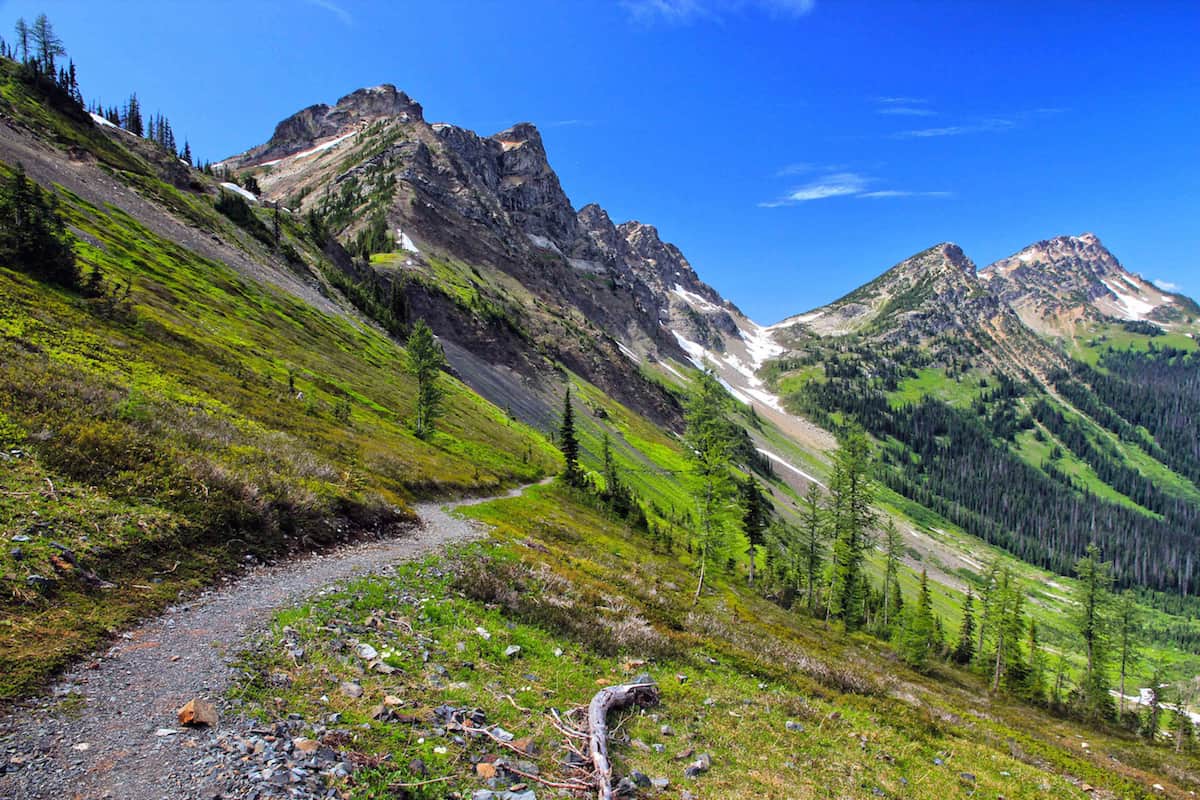 Photo by andy porter, licensed under CC BY
The Pacific Crest Trail (aka the PCT) is a long-distance route that spans 2,650 miles (4,265 kilometers) from Mexico to Canada. The trail cuts through the states of California, Oregon and Washington and closely follows the highest parts of the Sierra Nevada and Cascade mountain ranges. Being such a long trail, it's extremely diverse. You'll walk through arid deserts, glaciated valleys and thick forests as you take in the most stunning landscapes The West has to offer.
GRAND CANYON NORTH RIM – ARIZONA, USA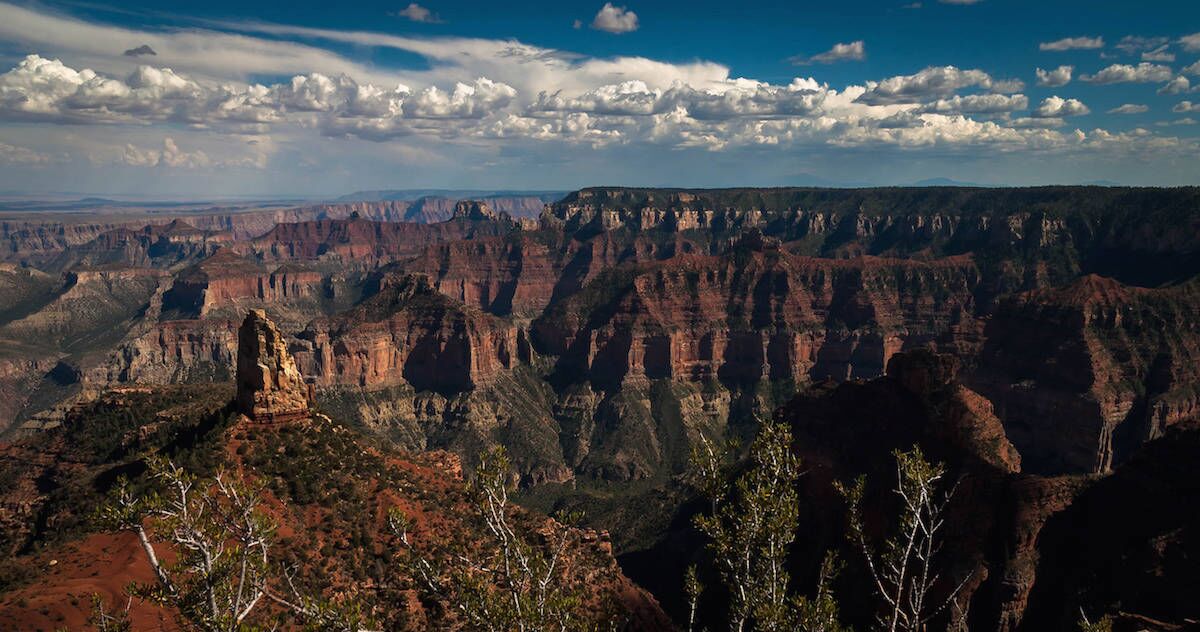 Photo by Bryan Ungard, licensed under CC BY
The Grand Canyon is one impressive sight to see. It's 277 miles long, up to 18 miles wide and over a mile deep. The Canyon has two rims, the North and the South. The North Rim is more remote, secluded and harder to get to than the South. Uncle Jim Point and the Widforss Trail are just a few of the day hikes you can take to get the best views of the canyon. A visit to the North Rim is also a great way to combine a trip to Zion and Bryce Canyon National Parks.
[thrive_leads id='56126′]
SUNSHINE TO MT ASSINIBOINE – CANADA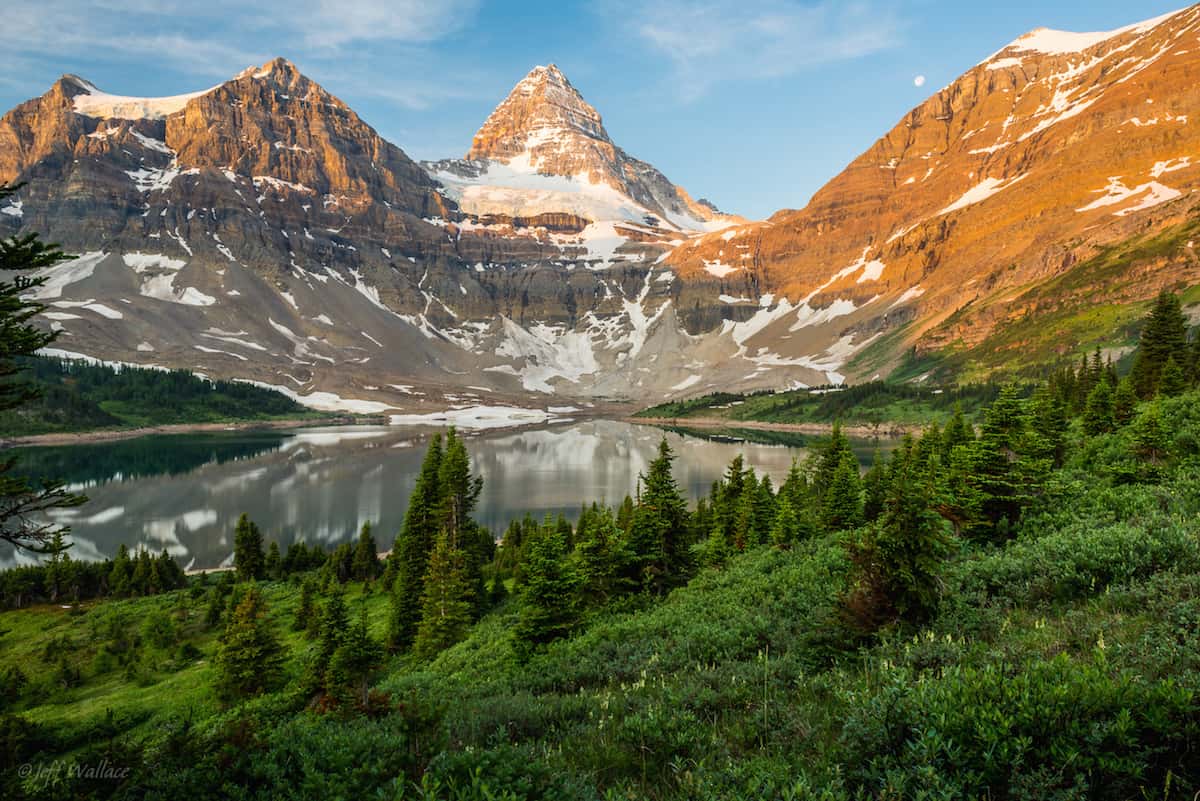 Photo by Jeff Wallace, licensed under CC BY
The hike from Sunshine to Mt Assiniboine is one of the best trails the Canadian Rockies have to offer. Walk the Continental Divide through huge alpine meadows dotted with colorful wild flowers. There's a lot of wildlife to see in the area like mountain goats, elk, and bighorn sheep. The highlight of this hike is catching a view of Canada's Matterhorn which shoots up 11,870 ft (3618m).
PAINT MINES – COLORADO, USA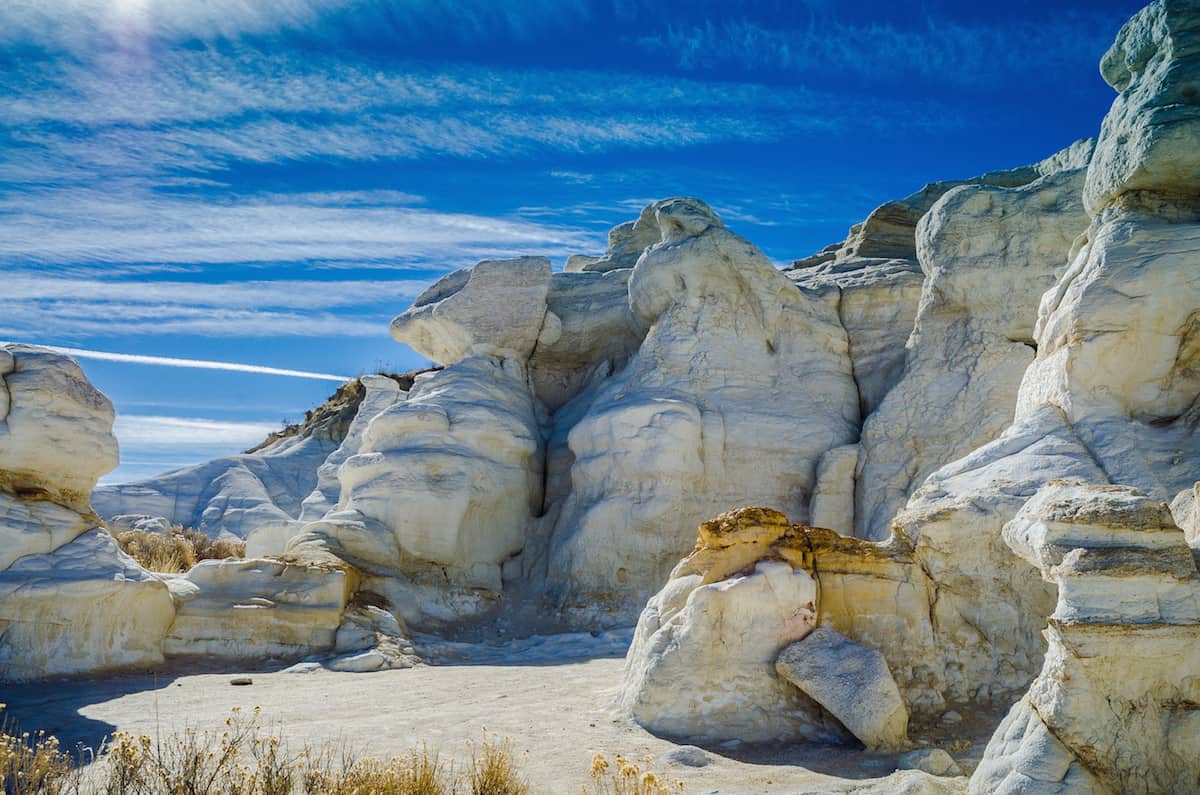 Photo by Nate Zoch, licensed under CC BY
The Paint Mines Trail is a 3.6 miles loop that take you past a display of hoodoos, caprock canyons and brightly colored clay. Not only is this area of Colorado full of stunning scenery, there's a lot of human history to be discovered. The mines found here are evidence of human life as far back as 9,000 years ago.
CIRQUE OF THE TOWERS – WYOMING, USA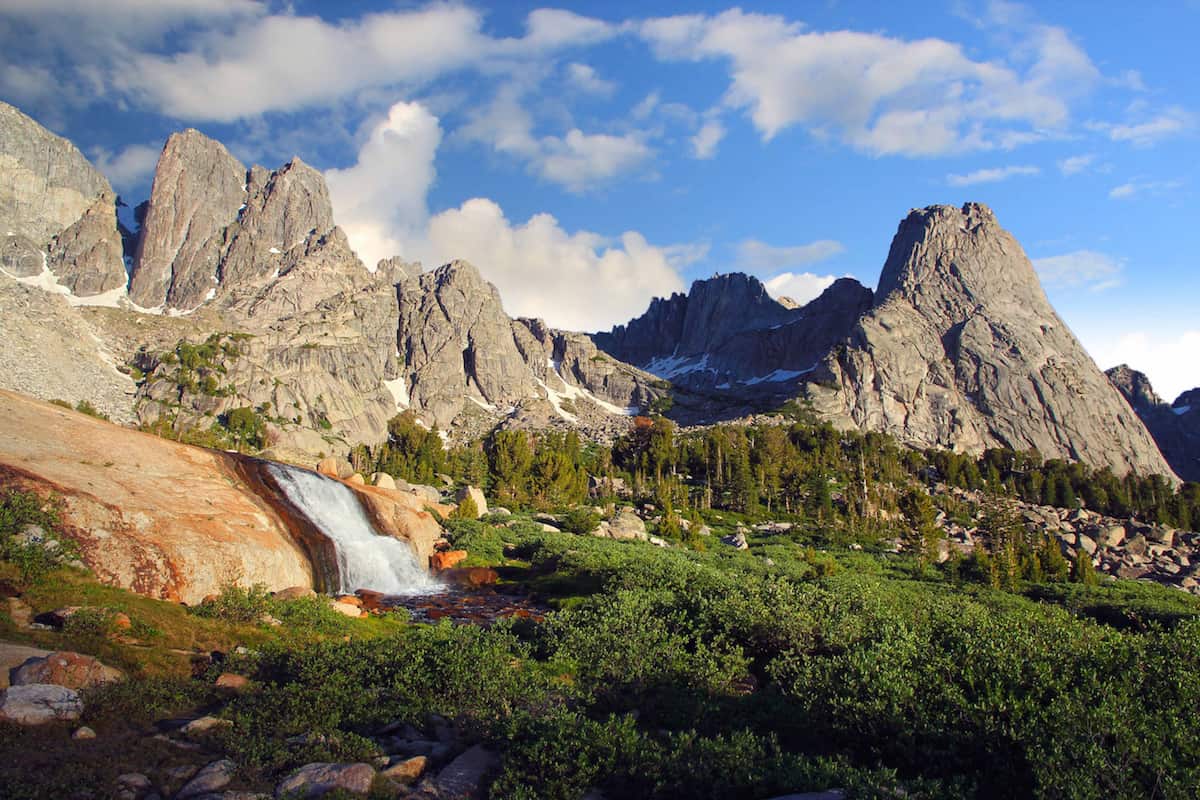 Photo by andy porter, licensed under CC BY
The Cirque of the Towers is a series of jagged granite spires and peaks that are found deep in the Rockies of Wyoming's Wind River Range. This is an alpine climber's paradise but also hikers enjoy this place. A popular 2-4 day loop starts a the Big Sandy Trailhead. This route takes you past glacial lakes and high peaks. The Hiking Wyoming's Wind River Range book is a great place to start planning your trip.
ANGELS LANDING – UTAH, USA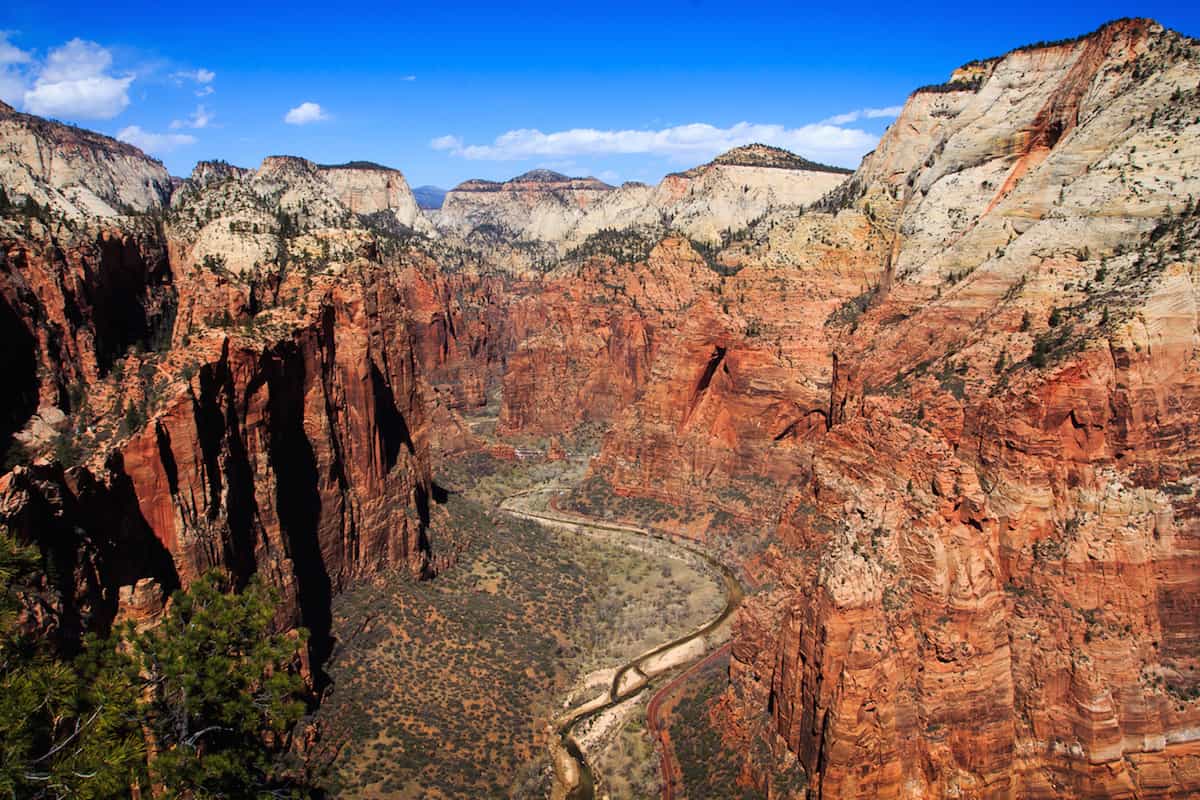 Photo by trevorklatko, licensed under CC BY
Angels Landing is a 1,488 ft (454 m) rock formation in Zion National Park. This 2.5 mile trail that was cut into solid rock in 1926, will take you all the way to the top of Angels Landing to give you a stunning view of Zion Canyon. The hike isn't too difficult physically. However, the last section can push you mentally because it's very steep and the sheer drop-offs can put your nerves on edge. This hike isn't for people who are afraid of heights!
[thrive_leads id='54645′]
COPPERS CANYON TRAIL – MEXICO

Photo by Kintala Photography, licensed under CC BY
Copper Canyon is a group of six distinct canyons in the heart of Mexico's Tarahumara Mountains. The brightly colored copper and green canyon walls span for 37,000 miles. A hiking adventure here not only means beautiful desert landscapes but getting to understand the culture of the region. This area of Mexico is home to communities of the Raramuris or Tarahumars, the indigenous people that have lived here for centuries and intertwined their lives with the mountains.
JOHN MUIR TRAIL – CALIFORNIA, USA

© Copyright by Images by John 'K', licensed under CC BY
The John Muir Trail is a 210 mile (338 km) trail that cuts through the Sierra Nevada mountain range in California. It starts in Yosemite on leads to Sequoia National Park and King Canyon National Park. It's an action packed trail of thousands of lakes, canyons and granite cliffs. The grand finale is arriving to the sight of Mount Whitney, the highest peak in the continental US.
MT HEALY OVERLOOK TREK – ALASKA, USA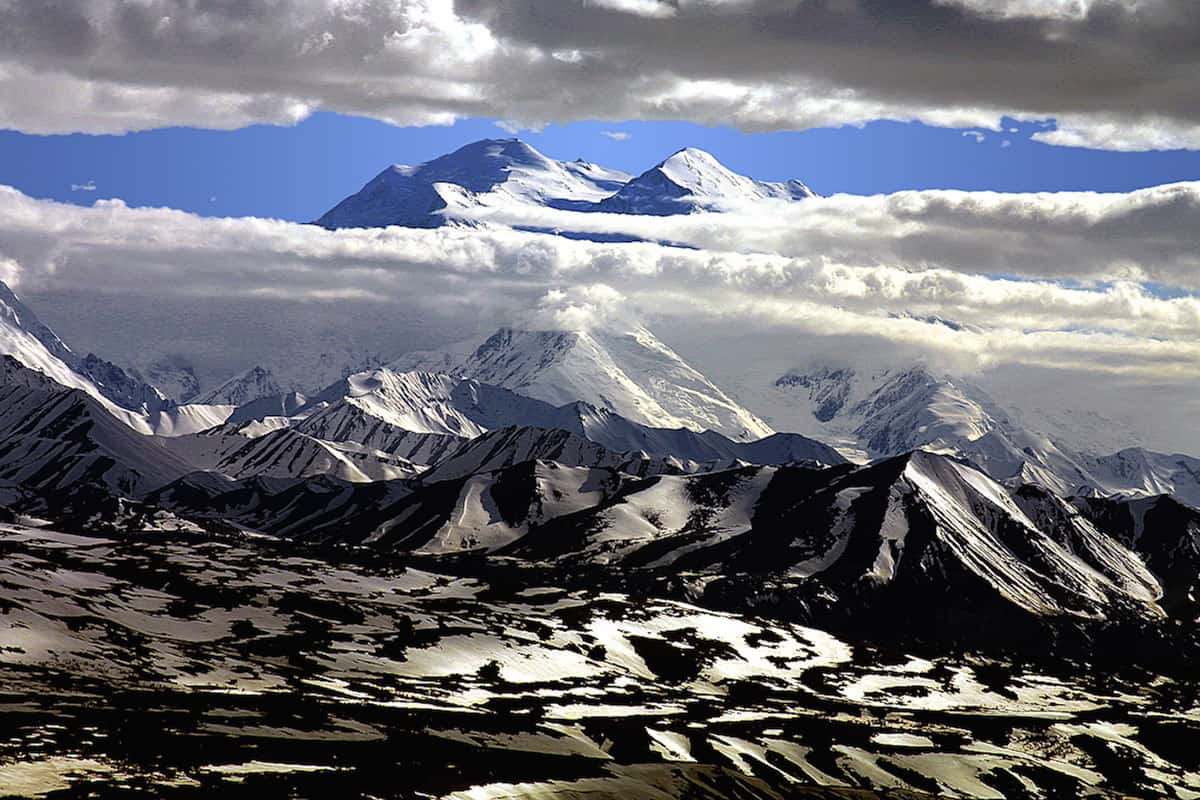 Photo by Drew Stoddard, licensed under CC BY
Mount Healy is one of Alaska's best walk-up mountains. It's easy to hike and you don't need much equipment or technical skill. The Overlook Trail starts out in a thick forest, then you ascend to alpine tundra, full of moss, lichen and wildflowers. The trail comes to a look out that gives you views over the valley and the ridges that surround it. Hardcore hikers can walk another 2 miles to get to the top of the mountain.
INK POTS TRAIL – CANADA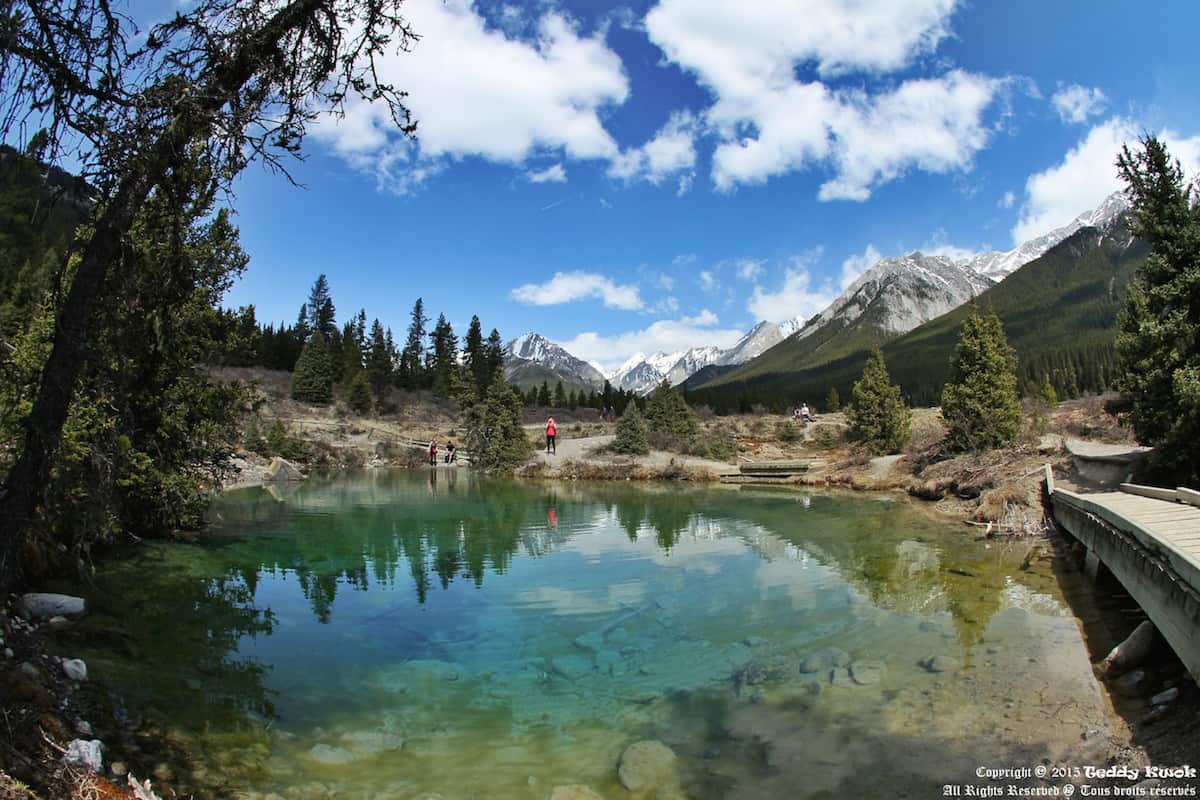 © Copyright by Teddy Kwok, licensed under CC BY
The Ink Pots Trail starts in Johnston Canyon in Banff National Park. The highlights of this trail are the waterfalls and ink pots. The ink pots are a group of 7 crystal-clear, deep green pools of water. It's an extremely popular trail with tourists and locals, so weekdays are your best bet for having less crowds.
MANY GLACIER AREA – MONTANA, USA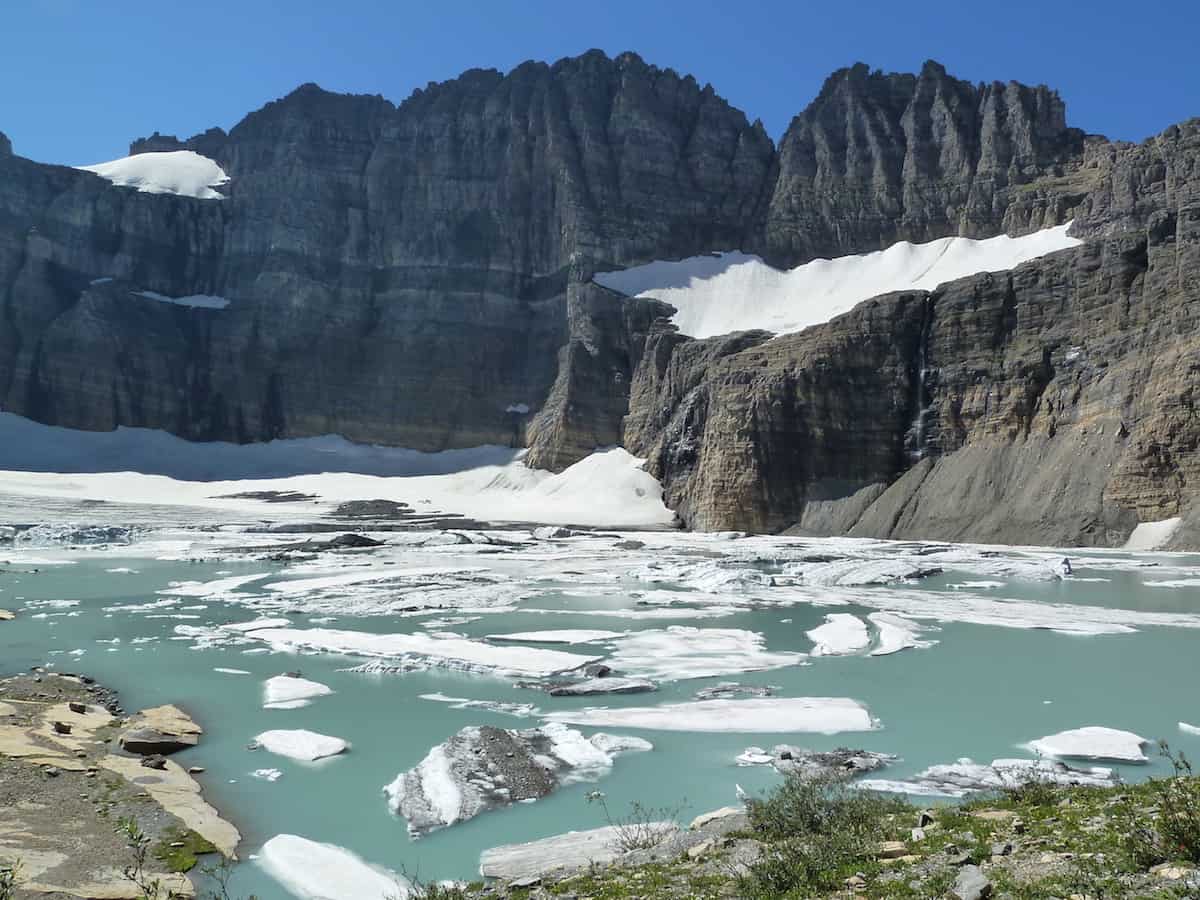 Photo by sfgamchick, licensed under CC BY
Many Glacier is the heart of Montana's Glacier National Park. It's huge mountains, active glaciers, colorful lakes, variety of hiking trails and abundant wildlife make this place a hiker's dream come true. There are two popular hikes in the national park, the Grinnell Glacier trail and the Iceberg Lake trail.
SMOKYS MOUNTAINS – TENNESSE/NORTH CAROLINA, USA

Photo by Tim Lumley, licensed under CC BY
The Great Smoky mountain range (aka the Smokies) straddles the Tennessee-North Carolina border. The name comes from the natural fog that looms over the range and looks like large smoke plumes from far away. Some of the most popular hikes are Charlies Bunion, Alum Cave Bluffs and Andrew Bald.