Updated on October 29, 2020
Bike touring means a lot of saddle time, and that means you need shorts designed for cycling. The best shorts for bike touring have a sewn-in pad, still called a chamois even though they are now made of synthetic materials, providing extra padding between your tender parts and your saddle. They have seams strategically designed to avoid chafing and pockets that won't spill their contents when you're in a pedaling position. They're designed for riding with a forward lean, so they won't pull down and expose your back and their front closures won't jam into your midsection when you're in that position. When you're riding day after day, those features matter!
Shorts for bike touring fall into three basic categories. Bib shorts anchored by shoulder straps (similar to suspenders) maximize comfort and stability and are preferred by many serious long-range cyclists. Form-fitting spandex or lycra shorts provide minimalist comfort, are compact and light, and reduce aerodynamic drag while riding. Loose-fitting shorts combine the features you look for on the bike with a style that doesn't look out of place when you're off it. Your choice is down to your personal preference, so we've included top picks in all three categories!
For more of our top bike touring gear recommendations, check out the Best Tents for Bike Touring.
Quick Answer

-

The Best Bike Shorts for Touring
Comparison Table

-

Best Bike Shorts for Touring

For the best experience turn your device horizontally
Reviews

-

The Best Bike Touring Shorts
PEARL iZUMi Canyon
View Women's Version
Specs
Fabric

:

Polyester

Inseam

:

12"

Style

:

Loose

Pad Type

:

Foam
Features
High-Rise Rear Waistband With Internal Adjustment
Lightweight Water-Repellent Fabric
2 Open Hand Pockets, Zippered Cargo Pocket, Rear Security Pocket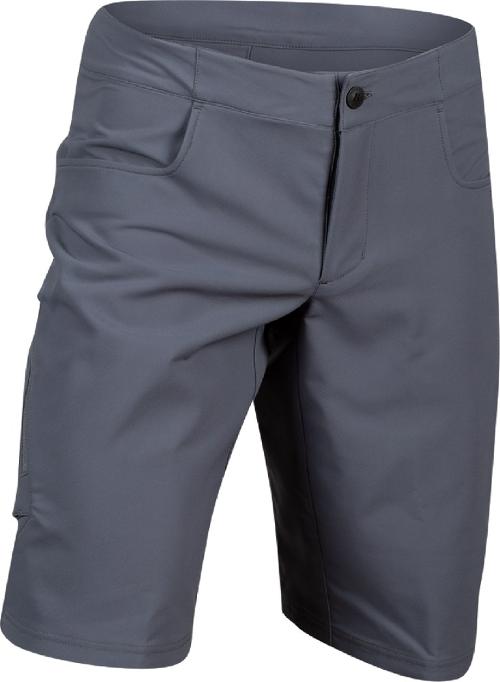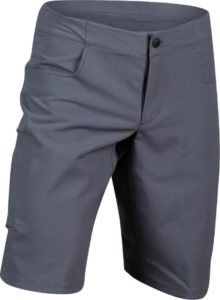 BEST LOOSE SHORTS
These shorts combine a casual look that's ready for the cafe with everything you need for long-distance touring comfort. The fabric has a durable water repellent finish to protect against spray from wet roads and the cut in the rear is high enough to avoid pulling down when you're riding in an aerodynamic position. The legs are in the loose-cut category but are still snug enough to avoid snagging on the nose of your saddle when you mount your ride.
If you prefer a low-key loose-cut short that doesn't instantly tag you as a cyclist but you don't want to sacrifice any of the cycling-specific features that keep you comfortable for long hours in the saddle, the Pearl Izumi Canyon delivers the goods.
PEARL iZUMi P.R.O. Bib
View Women's Version
Specs
Fabric

:

46% Nylon, 38% Polyester, 16% Lycra

Inseam

:

10.5"

Style

:

Bib Short

Pad Type

:

Chamois
Features
Wide Bib Straps For Bulk-Free Support
Customizable Strap Position
Silicone Leg Grippers Hold Hems In Place Without Constriction
Italian P.R.O. Transfer Fabric Provides Balanced, Comfortable Compression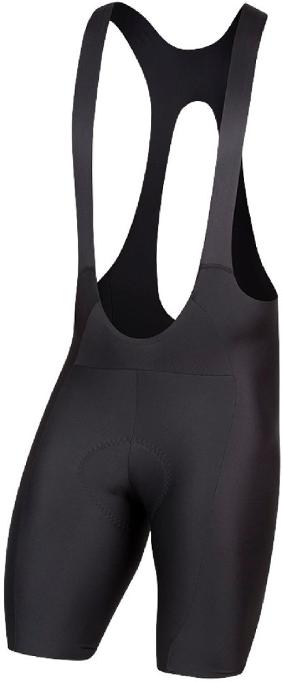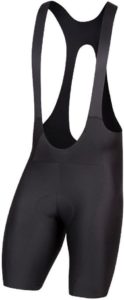 BEST PREMIUM BIB SHORTS
Pearl Izumi has been making high-quality cycling apparel since 1950, and they've put every bit of that experience to work in producing these premium bib shorts. They are designed for long-ride comfort. The fabric is soft and comfortable and provides support without constriction. The chamois provides full protection with minimal bulk and everything from the straps to the hems stays flat and in place through hours of riding. The laser-cut edges will never chafe and reflective elements are built-in for low-light visibility.
The only downside here is the price, but reviewers almost universally conclude that the quality fully justifies the cost. If you prefer bib shorts you won't find a better pair anywhere, and once you've worn these you may not want to wear anything else.
PEARL iZUMi P.R.O.
View Women's Version
Specs
Fabric

:

46% Nylon, 38% Polyester, 16% Lycra

Inseam

:

10.5"

Style

:

Form Fitting

Pad Type

:

Chamois
Features
P.R.O. Transfer Fabric Balances Compression With Comfort
3-Layer Suspension Core Chamois Provides Unmatched Comfort
Silicone Leg Grippers Hold Hems In Place
Reflective Elements For Low-Light Visibility
BEST PREMIUM FORM FITTING SHORTS
You might look at these shorts and wonder what all the fuss (not to mention the price tag) is all about. There are no pockets and no visible bells and whistles. Put them on and you'll understand. These shorts are all about quality: the materials are the best available, the chamois is a technological marvel combining a floating top sheet with a 3-layer suspension core. The seven-panel design minimizes seams and the laser-cut edges with integrated silicone grippers stay in place without chafing. Pearl Izumi has engineered their top of the line shorts for long-ride comfort, and it shows.
If you're looking for budget touring shorts you'll want to look back up the list: these shorts are made to be the best available and it shows on the price tag. If you want to ride in maximum comfort they are worth the price!
REI Co-op Junction
View Women's Version
Specs
Fabric

:

78% Nylon, 22% Spandex

Inseam

:

9"

Style

:

Form Fitting

Pad Type

:

Standard Chamois
Features
Polyester/Spandex Blend Offers 4-Way Stretch For Easy Movement
Moisture-Wicking Fabric Keeps You Dry
Drop-In Pocket For Storing Small Essentials
Gripper Tape Keeps Hems In Place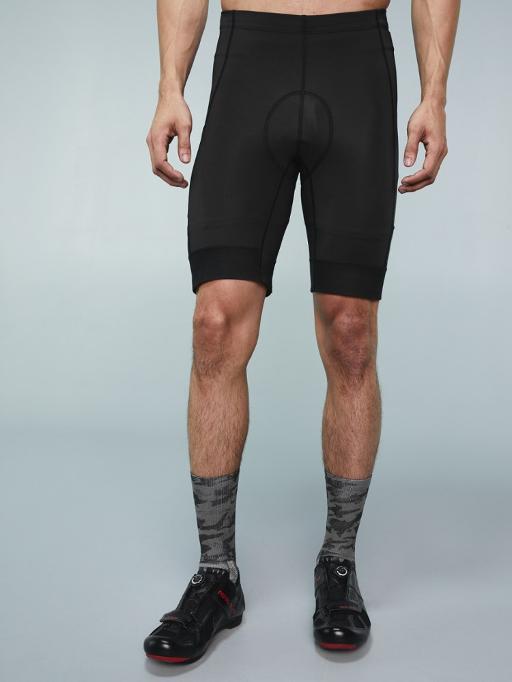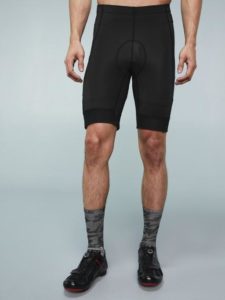 BEST AFFORDABLE FORM FITTING SHORTS
The REI Junction is a functional and affordable pair of basic form fitting shorts. They are comfortable and cool and the legs don't ride up from extended pedaling, a common complaint in less expensive bike shorts. Touring riders who want to keep a phone easily accessible will appreciate the thigh pocket, a feature missing in many form fitting shorts. If you prefer a form fitting short and don't want to break your budget to get a pair, this is one to look at.
Reviewers mentioned that the chamois on these shorts is on the thick side, which can be either a positive or a negative, depending on your personal preference. They also report that these shorts run a little large for their size, so if you're in between two sizes you might consider ordering the smaller one.
Bontrager Troslo inForm
Specs
Fabric

:

83% Polyester, 17% Elastane

Inseam

:

9.5"

Style

:

Bib Shorts

Pad Type

:

Standard Chamois
Features
3 Back Pockets And 2 Leg Pockets For Ample Storage
Bib Straps Provide Non-Restrictive Comfort
Comfortable Chamois Provides Protection Without Excessive Bulk
Antimicrobial Fabric Controls Smell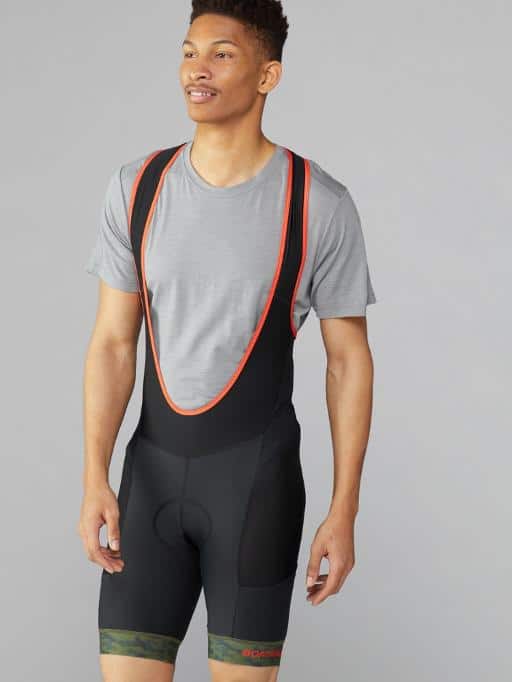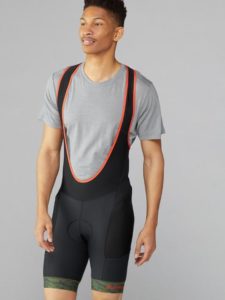 BEST AFFORDABLE BIB SHORTS
Bib shorts have traditionally been all about comfort. The Bontrager Troslo delivers that comfort, using wide straps, mesh ventilation, supportive compression and an optimally sized chamois to give you hours on the saddle without ever noticing your shorts. They've thrown in an added feature that you rarely find on bib-style cycling shorts: a total of five pockets, three across the lower back and one on each leg, to give you all the storage space you could possibly need on the road.
If you prefer bib shorts but like to keep small essentials close at hand, take a close look at the Bontrager Troslo. You get a solid, comfortable pair of shorts at a very competitive price, and you won't have to wonder which bag you packed your phone in!
THINGS TO CONSIDER WHEN BUYING BIKE TOURING SHORTS
CHOOSE YOUR STYLE
There are three basic types of touring bike shorts. No one type is better than any other and your choice will depend entirely on your personal preference. All types of bike shorts are typically cut to allow a wide range of movement and full coverage in a riding position, with seams designed to avoid chafing and minimal material around the waist to avoid discomfort in a forward-leaning posture. Many touring riders bring more than one type of shorts on an extended ride. Wearing different types of shorts in rotation may help avoid saddle sores.
Form fitting shorts are the classic cycling shorts we're used to seeing on road bikers. They are made of elastic material that hugs the legs, stretches to allow full freedom of movement, and reduces aerodynamic drag. These shorts typically have a stretchy but non-adjustable waist, as any waist adjustment tends to produce chafing or pinching in a forward-leaning position. Form fitting shorts are designed to be worn without underwear.
Bib shorts are made of snug elastic materials similar to those used in form fitting shorts. They have no elastic waistband and are held up by shoulder straps. This eliminates any constriction or seam in the waist area and allows bib shorts to completely cover the lower back even in a forward-leaning position. High-quality bib shorts are extremely comfortable and if you wear them with a jersey they look like form fitting shorts. Like form fitting shorts, bib shorts are worn without underwear.
Loose shorts are usually associated with mountain biking but are also preferred by many touring riders. Loose cycling shorts can pass for street shorts when you're not riding, but they typically have a chamois pad and a design that allows full rotation in a cycling position. Pockets are positioned to avoid spilling the contents while pedaling, a common problem when non-cycling shorts are used for riding. Some riders prefer the ventilation provided by loose shorts. Look for shorts that are snug enough to avoid snagging on the nose of the saddle when you get on the bike!
ABOUT THAT CHAMOIS
To cyclists, a chamois is a pad sewn into biking shorts that sits between your body and the saddle and provides additional protection. These pads haven't been made of chamois leather in many decades, but the term has lived on. The chamois can be made of foam, gel packs, or other materials, and some high-end shorts use composites of several materials. Some shorts use a thicker chamois than others, and riders may prefer a thicker or thinner chamois. Too thick and you may feel like you're wearing a diaper, too thin and your body may take a beating from your saddle. Remember that even the best chamois will not keep you comfortable if you're riding on a saddle that doesn't fit you!
LEARN MORE
REI has an article on what to wear on a bike ride that includes information on shorts for cycling, while Pactimo offers advice on things to consider when buying cycling shorts.
FEATURES EXPLAINED
FABRIC
Form fitting and bib shorts are usually made of a nylon or polyester base blended with an elastic fabric like spandex or lycra to keep them snug. Loose cycling shorts are usually made of quick-drying materials like nylon or polyester but without the elastic component.
INSEAM
The inseam governs the length of the shorts. Loose shorts may be cut above or below the knee, while form fitting or bib shorts may be cut from the mid-thigh to just above the knee.
POCKETS
A cyclist's riding position creates some pocket design challenges. Pockets in conventional locations may produce binding or chafing while pedaling and will often spill their contents due to the rider's position. Rear pockets may be compressed between the rider and the saddle, causing discomfort and possibly damaging items in the pockets.
Tighter-fitting cycling shorts may have pockets on the thighs to avoid these issues. Looser shorts usually have more conventionally located pockets, but they will still be located to be usable in a cycling position and may have zippers or other closures to secure the contents. Some bib shorts have pockets in the rear of the bib, much like the rear pockets of a cycling jersey.
HEM GRIPPERS
Many cycling shorts use silicone inserts or other devices along the hems to prevent them from pulling up the thigh as you pedal. These inserts have to be designed to avoid potential rubbing or chafing.
READ MORE
For more of our top bicycle touring gear recommendations, check out these popular buyer's guides: