Updated on September 29, 2020
We at The Adventure Junkies Feel that there is no better way to travel than by cycling. It's just you, your bike, and the road ahead of you. But if there's one thing you definitely don't want to be when you're on a multi-day bike ride, it's uncomfortable! There is nothing worse than a sore tushy when you're out on the wide open bike path, and since we want to ensure you find superior comfort for your next bike trip, we've compiled a list of the best bikepacking shorts for men and women.
For each product on the list, we've provided at least one link to both the men's and women's versions. We've selected these bikepacking shorts for their superior designs, premium comfort, and high-quality construction. We wouldn't want the wrong pair of shorts to funk with your trip, so take a look at this list, browse our favorites, and then pick yours-so you can get pedaling ASAP!
For more of our top bikepacking gear recommendations, check out the Best Bikepacking Bags.
Quick Answer

-

The Best Bikepacking Shorts
Comparison Table

-

Best Bikepacking Shorts

For the best experience turn your device horizontally
Reviews

-

The Best Shorts for Bikepacking
PEARL iZUMi Escape Quest
Specs
Fabric

:

Nylon And Elastane

Padding

:

Yes

Style

:

Form Fitting

Reflective

:

Yes
Features
Leg Grip Holds Shorts In Place Without Causing Discomfort
Reflective Design Increases Visibility In Low Light
Super Comfy Trademarked Padding Prevents Chafing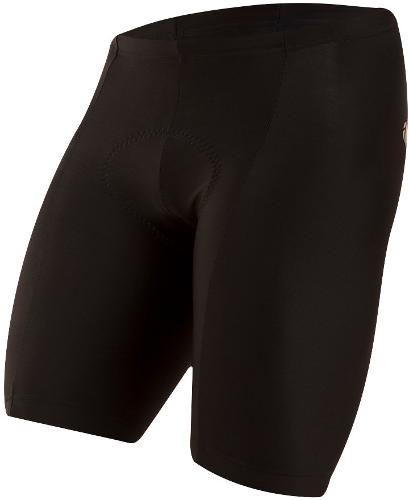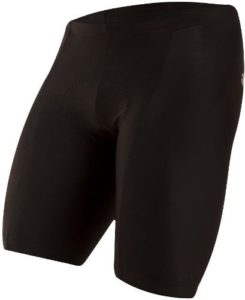 BEST MINIMALIST SHORT
If you're the type of bikepacker who wants to travel and dress as light as possible, the Pearl iZumi Escape Quest bike shorts are a great choice for you! These shorts feature super lightweight Nylon and Elastane blend fabric to keep you moving fast and feeling free. They're form fitting and are medium length, so you won't feel weighed down on the road.
In addition to their superior lightweight design, these shorts feature leg grip technology that comfortably holds the shorts in place and a reflective logo that increases your visibility in low light. To top it all off, they wick moisture away to keep you dry and warm.
Sugoi Evolution Zap
View Women's Version
Specs
Fabric

:

Nylon, Polyester, And Spandex

Padding

:

Yes

Style

:

Form Fitting

Reflective

:

Yes
Features
Extra Long Inseam Provides Superior Coverage
3D Constructed Padding Designed For Premium Saddle Comfort
Moisture-Wicking Fabric Keeps You Warm And Dry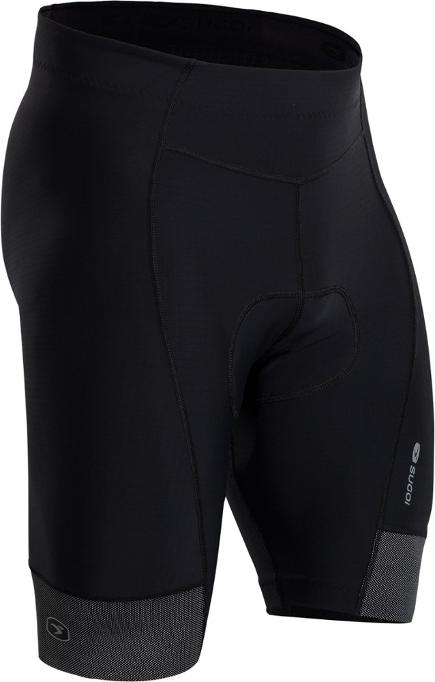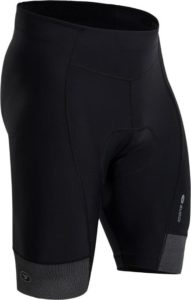 BEST HEAVY DUTY SHORT
The Sugoi Evolution Zap Shorts for men and women are no joke, folks! Crafted from a super durable (not to mention very comfortable) blend of nylon, polyester, and spandex, these shorts will go for miles (literally).
Their long leg design offers full thigh coverage, and their thick leg gripping region ensures the shorts stay firmly in place, so you can put the pedal to the metal without worrying about uncomfortable ride-ups. Plus, the wide padding design provides a full, plush seat cushion for long-distance comfort. These Evolution Zaps are a bit more expensive than other best bikepacking shorts picks, but their long-distance reliability is well worth their cost.
REI Co-op Junction
View Women's Version
Specs
Fabric

:

Polyester And Spandex

Padding

:

Yes

Style

:

Form Fitting

Reflective

:

No
Features
Four-Way Stretch Fabric Allows Ultimate Range Of Movement
Padding Designed Specifically For Extended Rides
Waistband Designed To Stay Comfortably In Place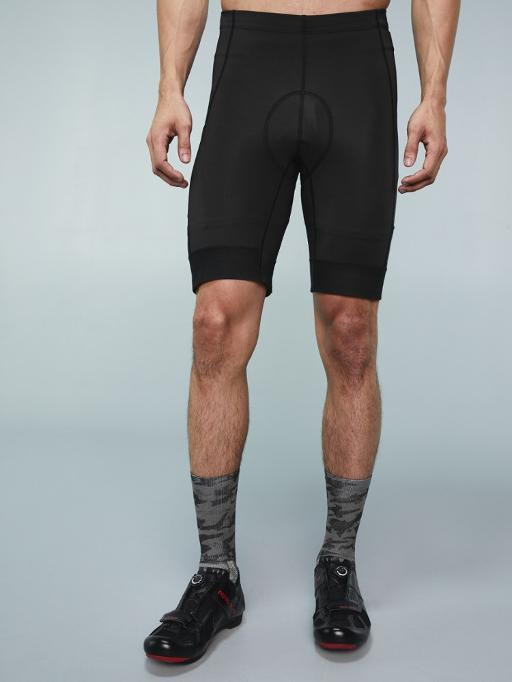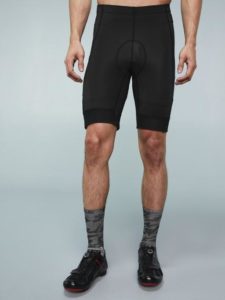 BEST COMFORT SHORT
If your cycling long-game requires high-level comfort, look no further. Don't let the store brand name turn you away. The Junction shorts from REI Co-op are truly superior in the comfort department. From super stretchy fabric to moisture-wicking technology to flat, non-obtrusive seams, these shorts are sure to keep your bum happy!
Of course, we can't forget the most important comfort feature of all – the padding! Italian-made, this padding is placed perfectly in all the areas you need it most. As a bonus, these shorts also have a long stretchy pocket so you can stash your small on-the-go goods.
Flylow Cash
Specs
Fabric

:

Polyester And Spandex

Padding

:

No

Style

:

Loose

Reflective

:

No
Features
Stretchy, Yet Durable Fabric Designed For High Performance
Specialized Design Promotes Airflow And Breathability
Two Pockets Let You Stash Your Essentials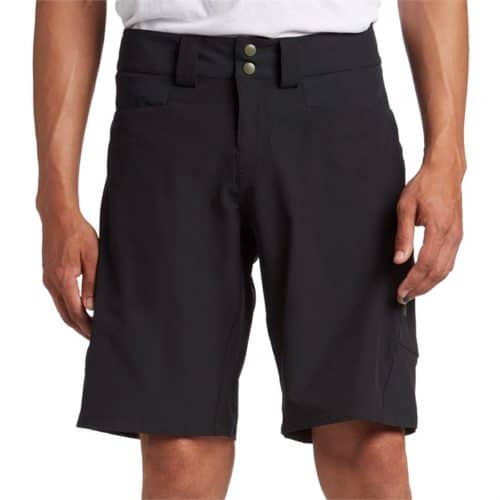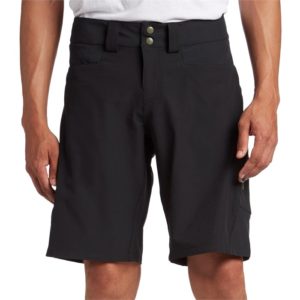 BEST LOOSE FITTING SHORT
Most serious cyclists and bikepackers swear by form fitting bike shorts, but we felt we had to throw in a loose fitting pair, too. The Flylow Cash Men's short and Flylow Carter women's version are a super high-performing loose bike short. Most often preferred by mountain bikers, this short is great for anyone who doesn't dig the tight fit of the classic style and is seeking something more relaxed.
Made from moisture-wicking, quick-drying, and slightly stretchy fabric, these shorts are sun protective. They have two handy pockets for stashing your on-the-go essentials, and belt loops to keep those shorts right where you want 'em! Be aware that these shorts have a longer-than-average inseam, which some cyclists may find annoying, but others love.
NOOYME
View Women's Version
Specs
Fabric

:

Polyamide and Spandex

Padding

:

Yes

Style

:

Form Fitting

Reflective

:

Yes
Features
Available In A Variety Of Colors And Two Lengths
Breathable Padding Provides Comfort When Sweating
Non-Slip Leg Grippers Keep Shorts In Place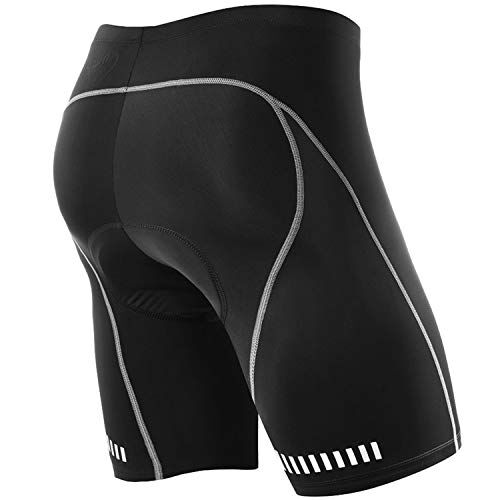 BEST BUDGET SHORT
Biking on a budget? No problem! NOOYME has your back (or should we say your bum)! These men's and women's shorts come in a multitude of color options and in two different lengths. Their long version is great to be worn by themselves, and their short version goes great under your favorite pair of athletic shorts.
Not only do these shorts have a number of design options, they're also an amazing value. You won't find a higher quality constructed short for a lower price. So if you're looking for something cheap that is also built to last and perform, look no further. These NOOYME cycling shorts were made just for you.
THINGS TO CONSIDER WHEN BUYING BIKEPACKING SHORTS
COST
Those who frequent the bikepacking world know that bike equipment and accessories can be found quite cheap, but can also get expensive fast! When it comes to bikepacking shorts, if you do your research, you can definitely find a quality pair of shorts at a reasonable price. We've included a great range of product prices on this list, so you'll definitely be able to choose a pair that fits your budget.
PADDING
Traditional bike shorts come equipped with padding, but not everyone wants fully padded shorts. Some cyclists find padding excessive. For this reason, bikepacking shorts come in a range of padding options, from no padding, to light padding, to full padding.
LENGTH
The shortest of short bikepacking shorts are actually designed to fit underneath another layer, while the longest bikepacking shorts can be worn on their own and often serve another purpose like preventing chafing or protection from the sun. Length comes down to personal preference.
FABRIC
When it comes to bikepacking shorts, moisture-wicking, quick-drying, stretchy and comfortable fabric is a must! Be sure to look for shorts that contain these technologies, and look out for a fabric blend that contains spandex (for stretch). If you plan to bike in the heat of summer's blazing sun, you may also want to look out for fabric that is sun-protective. You'll know a pair of shorts is sun-protective if it lists a UPF (Ultraviolet Protection Factor). For more on what UPF means and how it is measured, check out this helpful article on sun-protective clothing.
FIT
For more on choosing the perfect bikepacking short fit for you, check out REI's What to Wear on a Bike.
FEATURES EXPLAINED
STYLE
Loose and form fitting bikepacking shorts are the most common styles.
LEG GRIP/GRIPPERS
A section of slightly stretchy fabric near the hem of the shorts that functions to keep the legs of the shorts in place.
PADDING
Cushioning that is located right on the seat and inner thigh sections of the shorts to provide comfort against the pressure of the bike seat on your bottom.
READ MORE
For more of our top bicycle touring gear recommendations, check out these popular buyer's guides: