Updated on February 6, 2020
Traveling by bicycle gives you the freedom to explore some of the most beautiful places in a unique way. For over 2 years now Antonio and I have been bicycle touring through the Americas. While we have had a few stretches of very nice riding like cycling the Baja California Peninsula, the Huasteca Potosina in Mexico and crossing Central America there is so much of the world that is waiting for us to explore on two wheels. Here's our list of bicycle touring trips that we can't wait to start.
CARRETERA AUSTRAL, CHILE
The Carretera Austral runs for 1240 km from Puerto Montt in the north to Villa O'Higgins in the south. You'll cycle past dense forests, snowcapped mountains, glacial streams, villages, islands and rivers. This region of Chile is sparsely populated so there are plenty of opportunities for wild camping. Some parts of the road are paved but the majority is gravel ranging from good to terrible quality.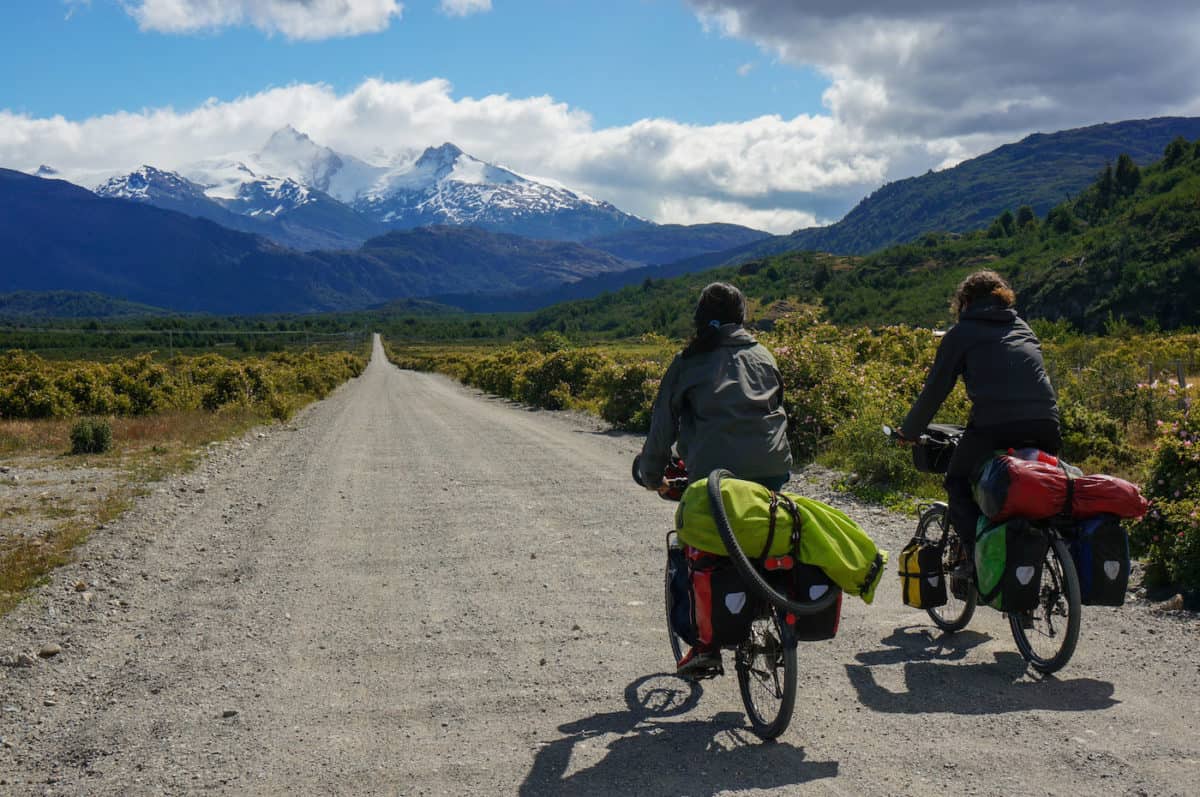 KARAKORAM HIGHWAY, PAKISTAN AND CHINA
The Karakoram Highway is the highest paved international road in the world. It connects Western China and Pakistan across the Karakoram mountain range. The road runs 1,200 km from Kashgar, Xinjiang Province, Western China to just north of Islamabad. Here you'll cycle past shooting mountain peaks and tiny villages. The altitude and heat make this road a real challenge but the breathtaking scenery makes it worth while.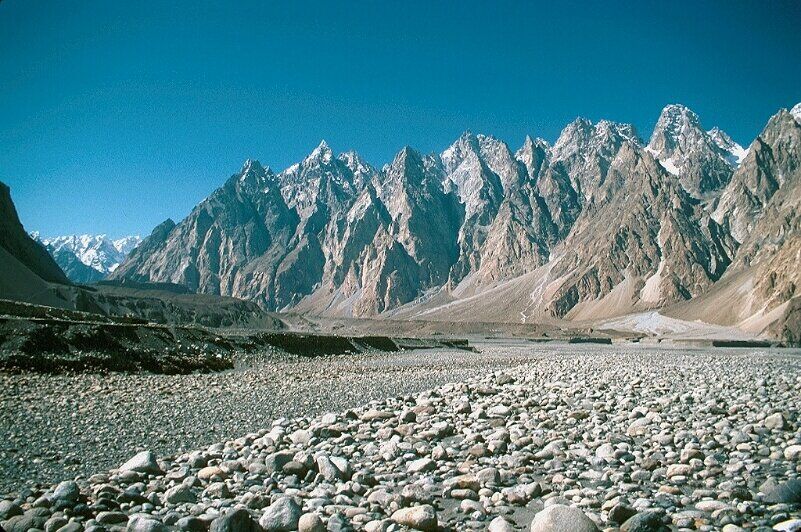 Photo by GothPhil, licensed under CC BY
RUTA DE LAS LAGUNAS, BOLIVIA
The Lagunas Route is a dirt road that takes you through the lake region in Southwest Bolivia. It runs 418 km (260 miles) between Uyuni and San Pedro de Atacama, Chile. The classic route for cyclists is to head north from Laguna Colorada, past Arbol de Piedra and from there north to Laguna Hedionda, San Juan and the Salar de Uyuni. The landscapes on this 4000m altiplano seem out of this world with towering volcanoes, lagunas with bright green, red or blue coloured water, salt lakes and flamingos.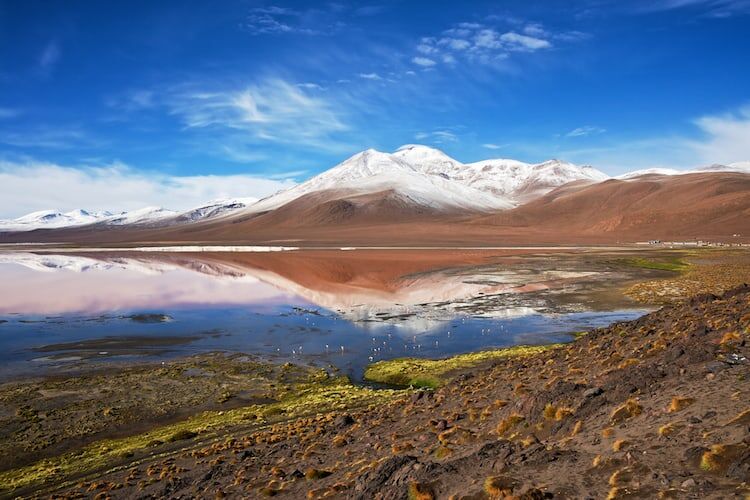 Photo by Nick Kaiser, licensed under CC BY
MONGOLIA
Tom Allen of Tom's Bike Trip calls Mongolia an adventure cyclist's paradise. It's the 11th largest country on earth and is sparsely populated, the majority people live in the capital while the rest live in small settlements, making for quite roads. The weather can be extreme (freezing nights and blazing hot days), the roads are unpaved and there are great wild camping opportunities making cycling in Mongolia a real adventure.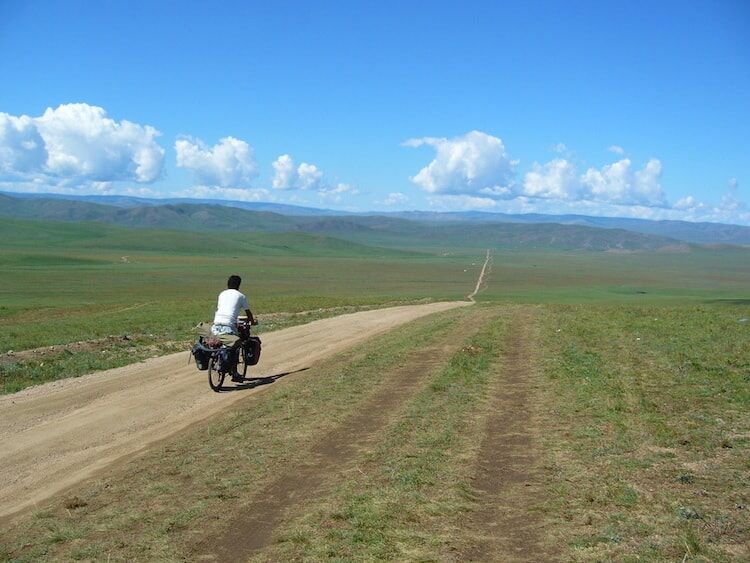 Photo by Salva Rodriguez, licensed under CC BY-NC-ND
WHITE DESERT, EGYPT
The White Desert is a national park in Egypt that is known for its massive chalk rock formations. These rocks have been wind carved over thousands of years which give them their bizarre mushroom shape.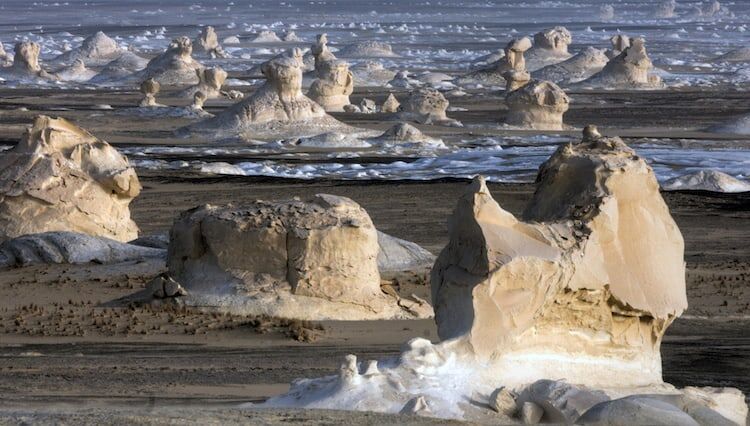 Photo by Mariusz Kluzniak, licensed under CC BY
PAMIR HIGHWAY, TAJIKISTAN
The stunning scenery and challenging terrain of Tajikistan's Pamir Highway makes it one of the most popular routes for adventure cyclists. The highway takes you deep into the mountains then up and over to Kyrgyzstan.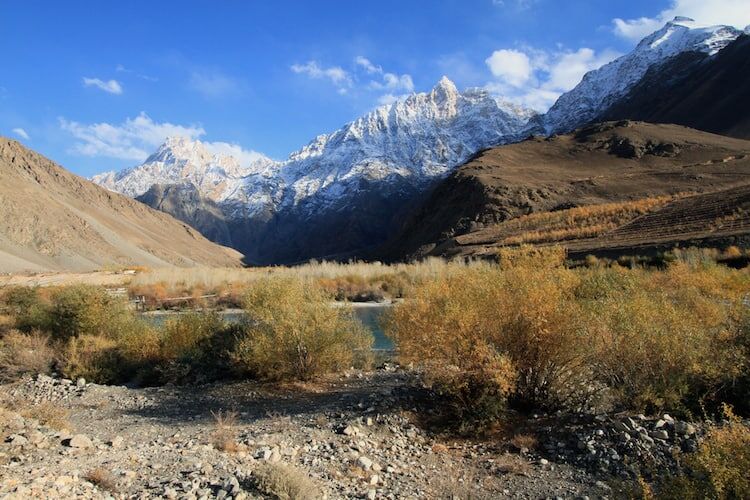 Photo by Iee Hughes, licensed under CC BY
ARCHES NATIONAL PARK, UTAH
This national park contains the world's largest concentration of sandstone arches. Not only does the park contain 2,000 arches but lots of other impressive geological sights like colossal sandstone fins, massive balanced rocks, soaring pinnacles and spires. There's lots of paved and unpaved routes running through the park making cycling a great way to explore Arches.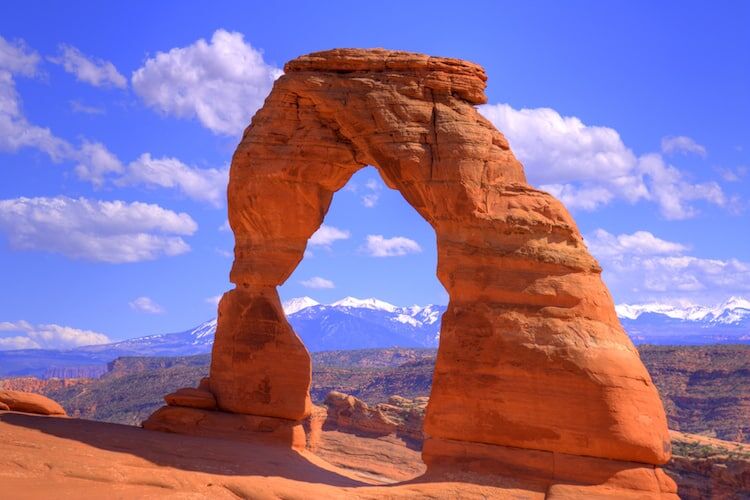 Photo by Scott Ingram, licensed under CC BY
NAMIBIA
Namibia is a country with diverse landscapes, desert, rugged Atlantic coastline, mountains and canyons. There are plenty opportunities to spot wildlife including big game such as elephants, rhinos and lions. The big red sand dunes of Sossusvlei are also a highlight of cycling in Namibia.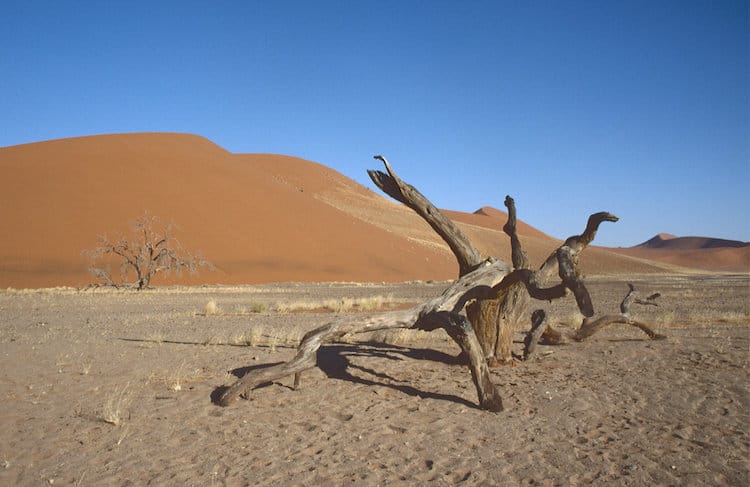 Photo by Patrik M Loeff, licensed under CC BY
READ MORE
For more of our top bicycle touring gear recommendations, check out these popular buyer's guides: