Updated on January 6, 2021
The most developed country in Central America is also one of the most fascinating in the area. Here, backpackers and bike tourers will have to control their expenses closely if they want to stay within their travel budget, as prices are considerably higher than in the neighboring countries.

Costa Rica is a country of the colorful animals, pristine jungles and friendly locals. Those cycling around the country will find places to camp every night very easily: fire-fighters, warmshowers hots and locals alike will welcome you in any corner of the country.

The downside is that the chances of exploring the National Parks on your own are hard to find. Most of the parks have high entrance fees and a guide service is normally required. Even our long awaited visit to Corcovado couldn't happen as, from February 2014, an expensive guide service is also required to explore the park.

Apart from that, we enjoyed Costa Rica a lot. The costs are PER PERSON and in USD (american dollars). Although not as cheap as Guatemala or Nicaragua, it is possible to travel on a budget in Costa Rica. It was the country where we spent the least. Only 6 USD per day! Keep reading to find out how we did it.
ON THE BIKE
Total: 20 Days
Cycling days: 13 Days
Rest days: 7 Days
Total pedalled: 698 Kms (433 mi)
Kms/day: 34.90 Kms (21.6 mi)
Kms/cycling days: 53.6 Kms (33.3 mi)
We decided to focus on the West-Pacific side of the country. The panamerican highway runs along the coast sometimes with more traffic than oters. The busiest sections are between Sparza and the border with Nicaragua. Further south, the traffic decreases along the coast making the cycling very pleasant. The roads around playa Junquillal and Osa Peninsula were our favorite detours. You can check the route we followed here.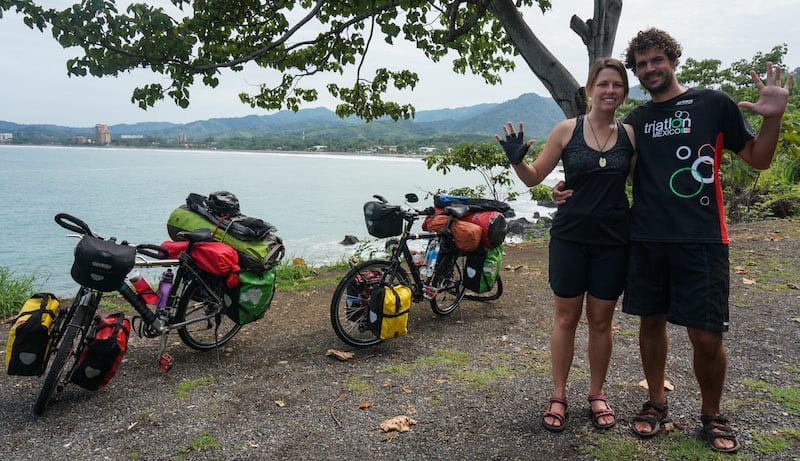 COSTS
Total Spent: 120.25 USD
Average spent per day: 6.01 USD
LODGING
Total Spent: 36.00 USD
Average spent per day: 1.80 USD
FOOD
Total Spent: 76.75 USD
Average spent per day: 3.83 USD
OTHERS
Total Spent: 7.50 USD
Average spent per day: 0.37 USD
A set traditional meal at one of the "sodas" around the country will cost you 5-6 dollars and a bit more in tourist areas. Cooking your own meals won't be cheap either as supermarkets in Costa Rica have similar prices (or even higher) to those in Europe or USA.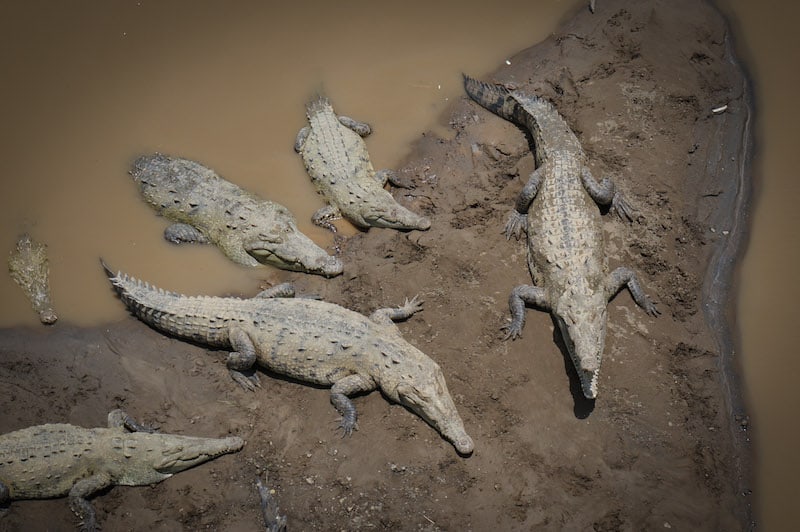 LODGING
Total : 20 Days
Days paid to sleep: 4 Days
Days not paid to sleep 16 Days
Showers: 17 (We are way too clean!)
Hostel-hotel : 3 Days
Host – Friends: 8 Days
Place : 6 Days
Camping: 3 Days
Paid: 1 Day
Unpaid: 2 Days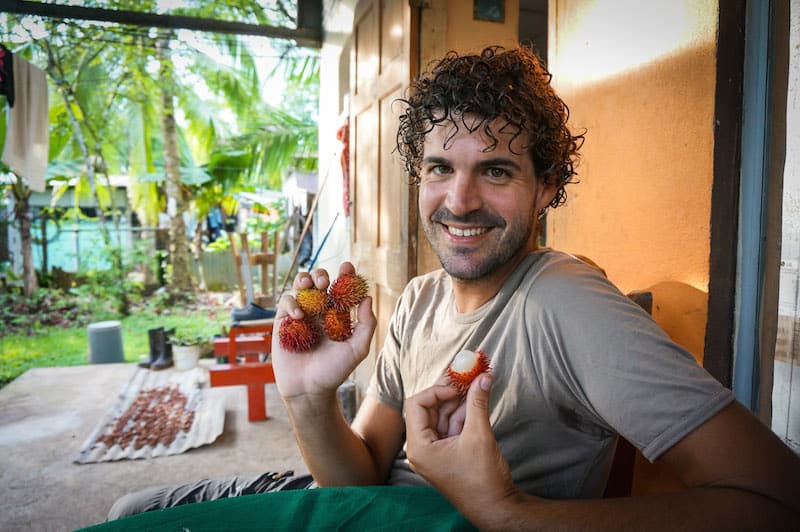 Hostels in Costa Rica are more expensive than in the other countries in Central America. The cheapest room we found was 20 USD for a double. With these prices we ended up sleeping in our tent most of the time. Ticos are really friendly and they never turned us down when we asked permission to camp for the night.

READ MORE
For more of our top bicycle touring gear recommendations, check out these popular buyer's guides: