Updated on January 6, 2021
We spent almost 3 months cycling through Colombia, our first country in South America. We came from Panama on a ferry and we landed in beautiful Cartagena de Indias. We didn't do any major stops along the way and cycling was our main focus during the time we were traveling here.

Colombia surprised us in a good way. There were some sections were the cycling was probably some of the best we've done until date due to its beautiful scenery, little traffic, friendly locals and cheap living. We also found some time to hike to the Lost City, go paragliding in Bucaramanga, visit the Guajira desert and walk through the Cocora Valley.

Although we spent almost 90 days in the country there were days that we spent doing sponsored trips, so we won't count them in this travel budget.

The costs are in USD (american dollars) and are PER PERSON.
COSTS
Total Spent: 627.95 USD
Average spent per day: 8.97 USD
LODGING
Total Spent: 289.25 USD
Average spent per day: 4.13 USD
FOOD
Total Spent: 338.70 USD
Average spent per day: 4.84 USD
OTHERS
Total Spent: 0.00 USD
Average spent per day: 0.00 USD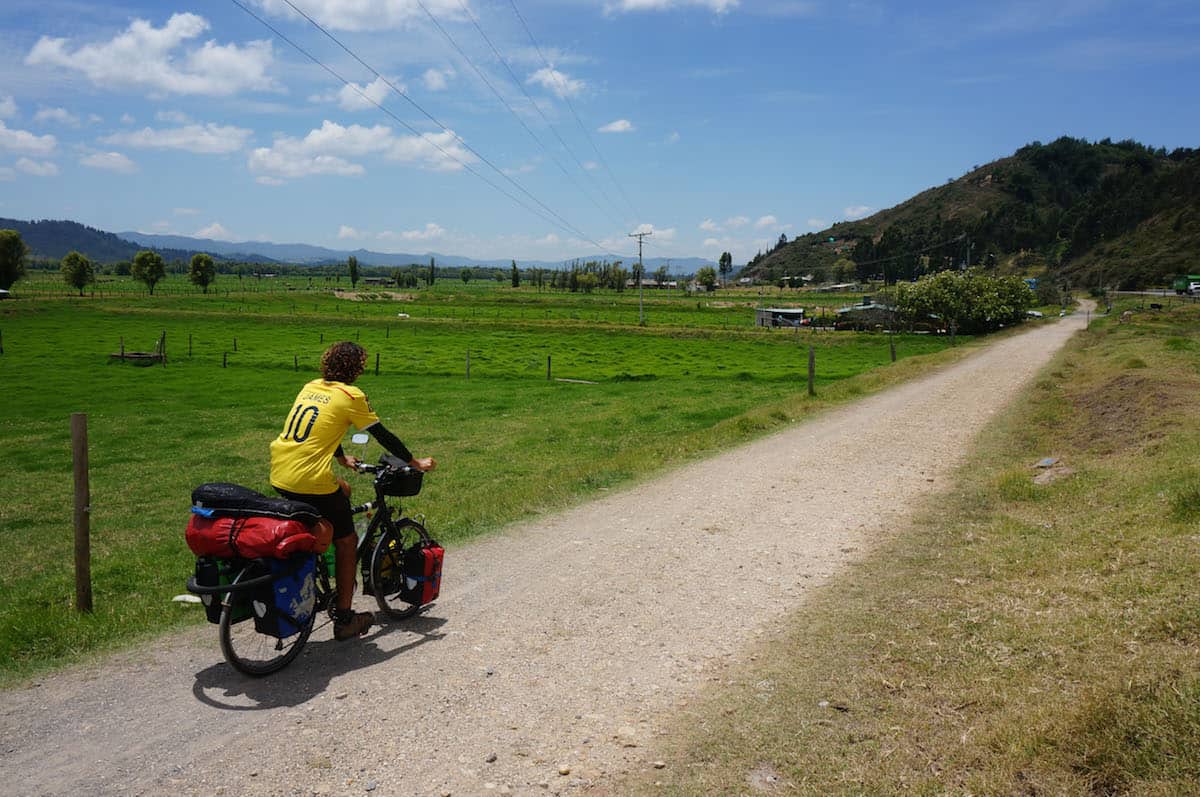 ON THE BIKE
Total: 70 Days
Cycling days: 35 Days
Rest days: 35 Days
Total pedalled: 2,123 Kms (1319 mi)
Kms/day: 30.33 Kms (18.84 mi)
Kms/cycling days: 60.66 Kms (37.69 mi)
Colombia is a very diverse country and so are the possibilities for bicycle touring in the country.You can check out the route we followed here.
We found the caribbean coast to be very uninteresting for cycling due to strong winds, boring scenery and high costs. The best parts were always in the mountains. You will be climbing a lot in Colombia but the roads are normally in good condition and the grades are reasonable making the cycling very enjoyable. Our favourite parts were from San Gil to Zipaquirá, the Valley of Sibundoy, the region south of Armenia and the infamous Trampolín de la Muerte.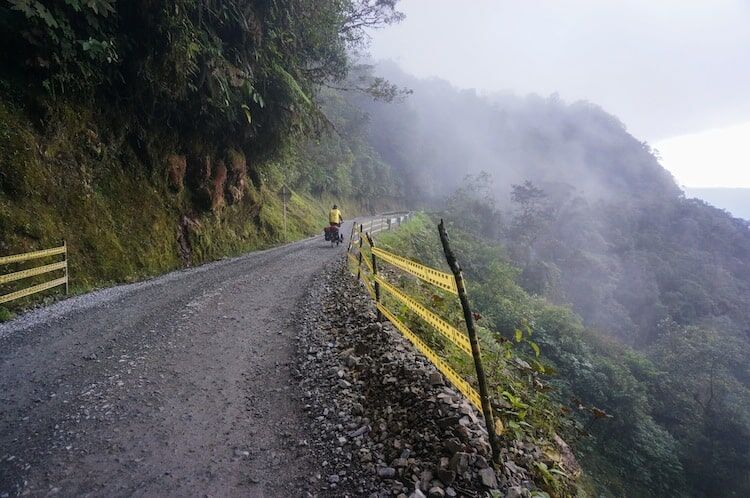 LODGING
Total : 70 Days
Days paid to sleep: 46 Days
Days not paid to sleep 24 Days
Hostel-hotel : 46 Days
Host – Friends: 20 Days
Camping: 4 Days
Paid: 0 Days

Unpaid: 4 Days
Cheap sleeps are abundant in Colombia and that was the main reason why we didn't camp much. We found double rooms for as low as 12,000 COP (5 USD) but the average price was usually around 25,000 COP (10 USD). The quality of the hotel rooms were very good and having wi-fi was common, making accommodation in Colombia to be one of the best values in Latin America.
We also spent 2 weeks with Antonio's cousin in Bogotá and 1 week with the folks of Colombia Paragliding in La Mesa de Ruitoque. Thank you so much guys!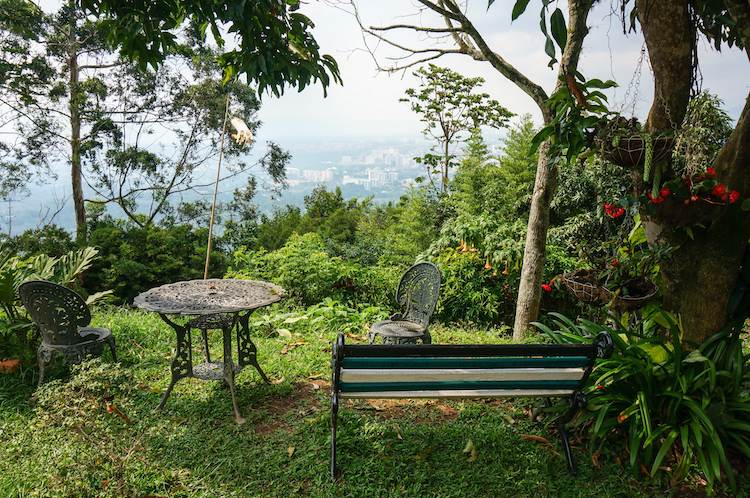 FOOD & DRINK
We were happy to be back in a country with a great selection of street food after the lack of it in most of the countries in Central America. Eating in Colombia was very affordable. An "almuerzo" (set meal) in a local restaurant costs around 2.00 USD. This is usually a soup, a combination of rice, beans, salad and some sort of meat (chicken or beef), and a fruit juice. "Empanadas", a great snack for cyclists, cost between $0.20 and $0.60. We couldn't get enough of these.
Beer is also cheap and good in Colombia. Our favourite one was Poker and it costs around $0.80 in a "cigarrería".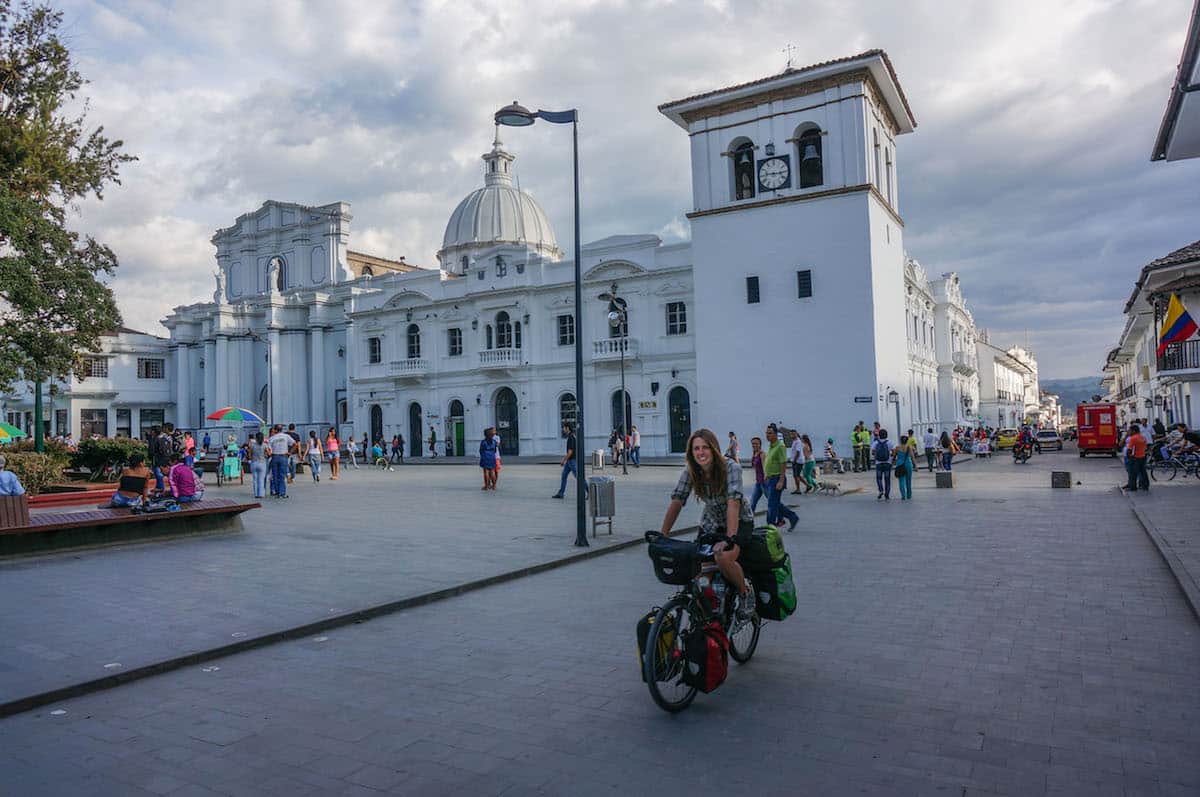 READ MORE
For more of our top bicycle touring gear recommendations, check out these popular buyer's guides: