Updated on February 7, 2020
The Caribbean is renowned for its crystalline turquoise waters and incredible dive sites. A diver's dream come true, the tropical destination features healthy coral reefs and sunken shipwrecks which are home to a variety of marine life. A Caribbean liveaboard is the best way to discover this wonderland for yourself.
Beginner divers will love the Caribbean, where shallow reefs and simple diving options abound. Experienced divers will be kept busy investigating the fascinating blue holes and cenotes which characterize the region. Regardless of your diving level, you can expect to see all kinds of marine life, from dignified pelagics to intricate macro life. This underwater mecca is a must-see for any diver.
For more of our liveaboard recommendations, check out these popular articles:
Caribbean | Bahamas | Belize | Cuba | Turks & Caicos
North Pacific | Galapagos | Guadalupe | Socorro | Cocos
South Pacific | Australia | Palau | Fiji | French Polynesia | PNG | Solomon Islands
South East Asia | Raja Ampat | Komodo | Similan | Tubbataha | Burma
Red Sea & Middle East | Egypt | Sudan | Oman | Djibouti
Indian Ocean | Maldives | Seychelles | Visayas | Truk Lagoon
WHY YOU'LL LOVE IT
EASY DIVING: The Caribbean is the perfect place to take your first forays into liveaboard diving, with plenty of calm, shallow dive sites that are ideal for beginners.
WRECKS: Caribbean waters around the Bahamas, Turks and Caicos and Cayman Islands have claimed innumerable ships and airplanes whose sunken remains are teeming with marine life.
WARM WATER: Balmy temperatures make for comfortable diving all year round.
PELAGICS: This region boasts some of the planet's best shark diving as well as chances to see manta rays, barracudas, turtles and whales.
MACRO LIFE: Seahorses, nudibranchs and other colorful macro life inhabit the lush coral reefs in the Caribbean.
MAP OF THE AREA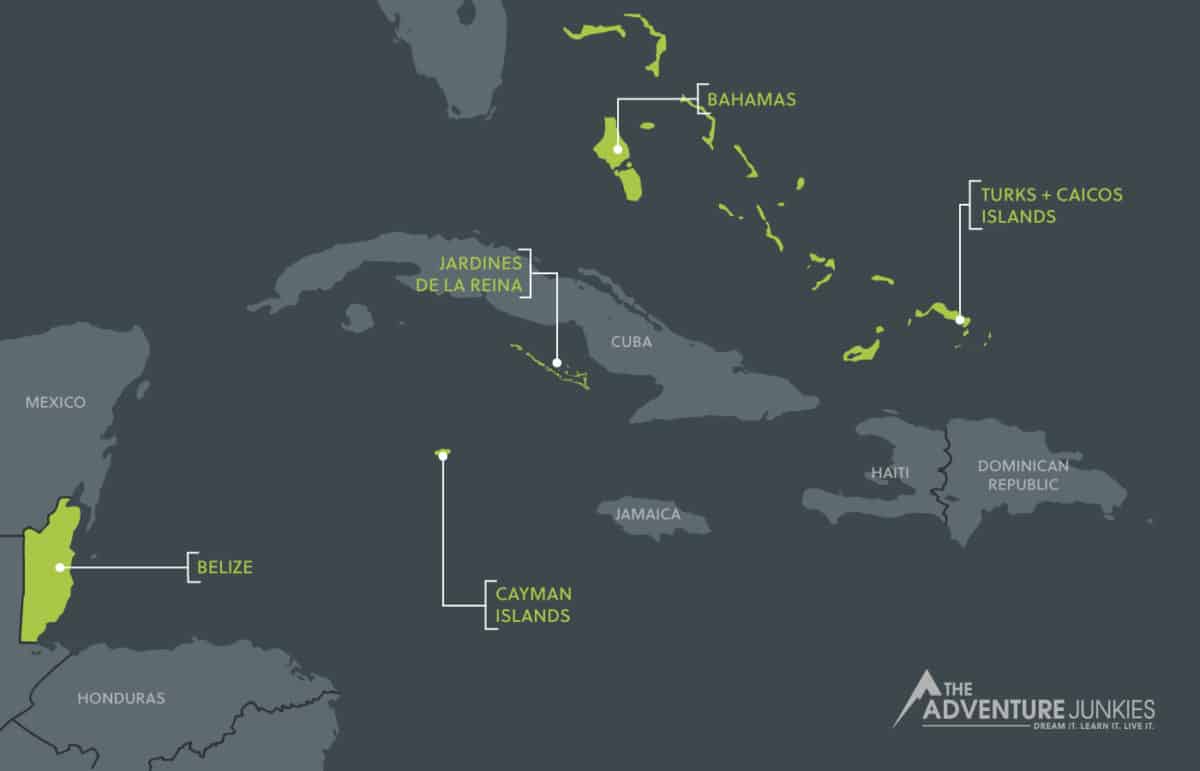 WHEN TO GO
JUNE TO EARLY NOVEMBER: This is hurricane season across the Caribbean and brings a slightly increased rainfall. Summertime plankton blooms can somewhat reduce visibility in Belize, although diving season here usually starts in March with the calm waters. Meanwhile, the water gets a little choppy in Cuba and the Turks and Caicos Islands.
NOVEMBER TO MAY: This is the best time to dive the Bahamas, the Turks and Caicos Islands and Cuba, where the weather is dry and the water is calm.
All of these sites can be dived year-round – you might even want to go in low season if you're looking for a specific type of marine life. Temperatures remain fairly constant between 74 and 88° F (23 to 31° C).
DESTINATION 1: BAHAMAS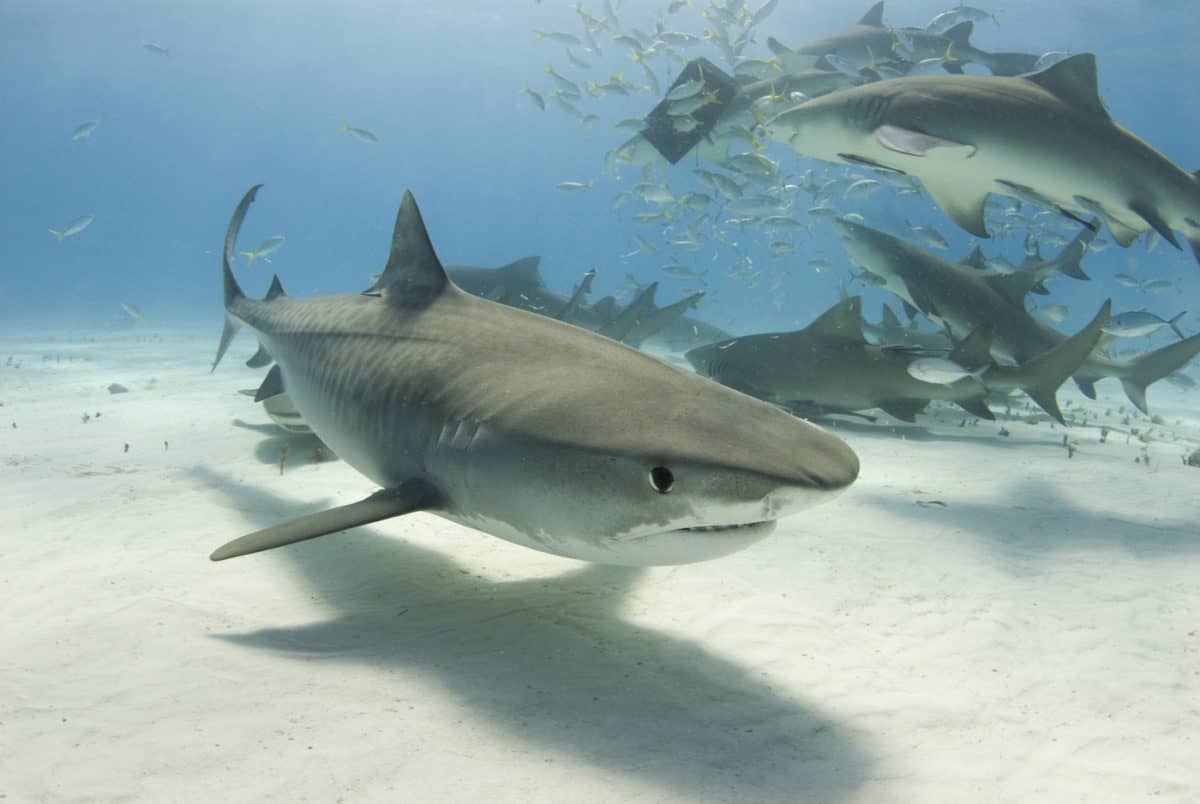 Photo by istockphoto.com/portfolio/naluphoto
Just off the coast in between Florida and Cuba, the Bahamas are a convenient choice for North American divers. Over 700 islands make up this spectacular Caribbean archipelago, which boasts coral reefs and some of the world's best shark diving. With a Bahamas liveaboard, every level of diver can experience the best of this beautiful area.
The Bahamas feature calm waters and multiple shallow shipwrecks and coral reefs, perfect for beginner divers. Advanced divers can go deep diving in tunnels and caves or explore the impressive blue holes. Funky underwater critters include enormous Nassau groupers and Queen conches, as well as loggerhead turtles, manta rays, and seahorses.
QUICK STATS
WHERE YOU GO FROM: Nassau, Bahamas
PRICE RANGE: $1,000 – $2,500
DIFFICULTY: Beginner
LENGTH: 8 to 11 days
WATER TEMPERATURE: 74 to 86° F (23 to 30° C)
HIGHLIGHTS: Top-notch shark diving, with at least 7 different species
LIVEABOARD BOATS IN BAHAMAS
Click here to see the best Bahamas liveaboard boats compared >>
BAHAMAS AGGRESSOR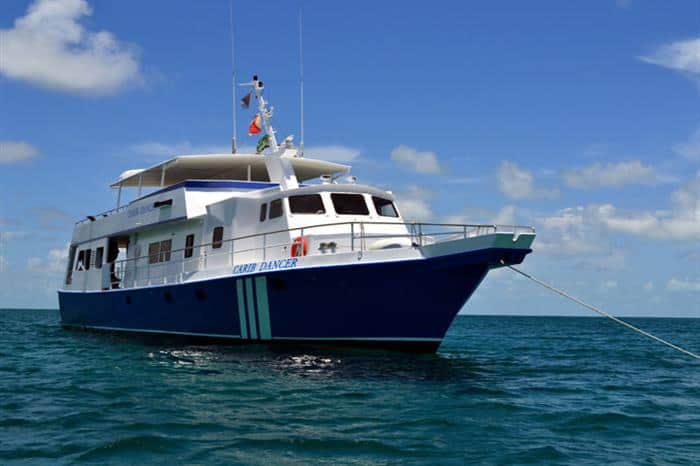 BLACKBEARD – SEA EXPLORER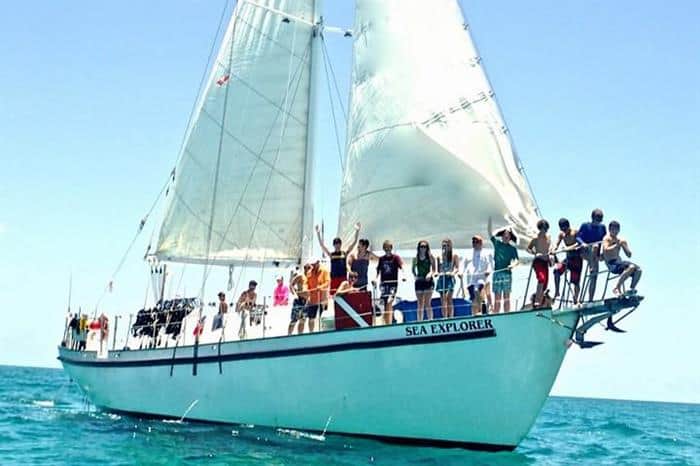 AQUA CAT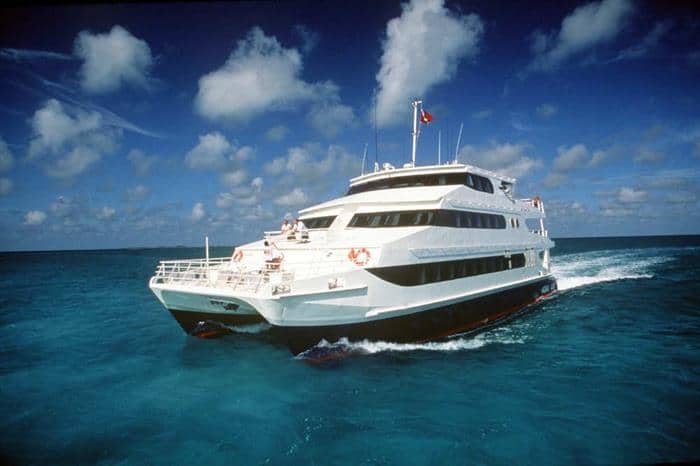 DESTINATION 2: BELIZE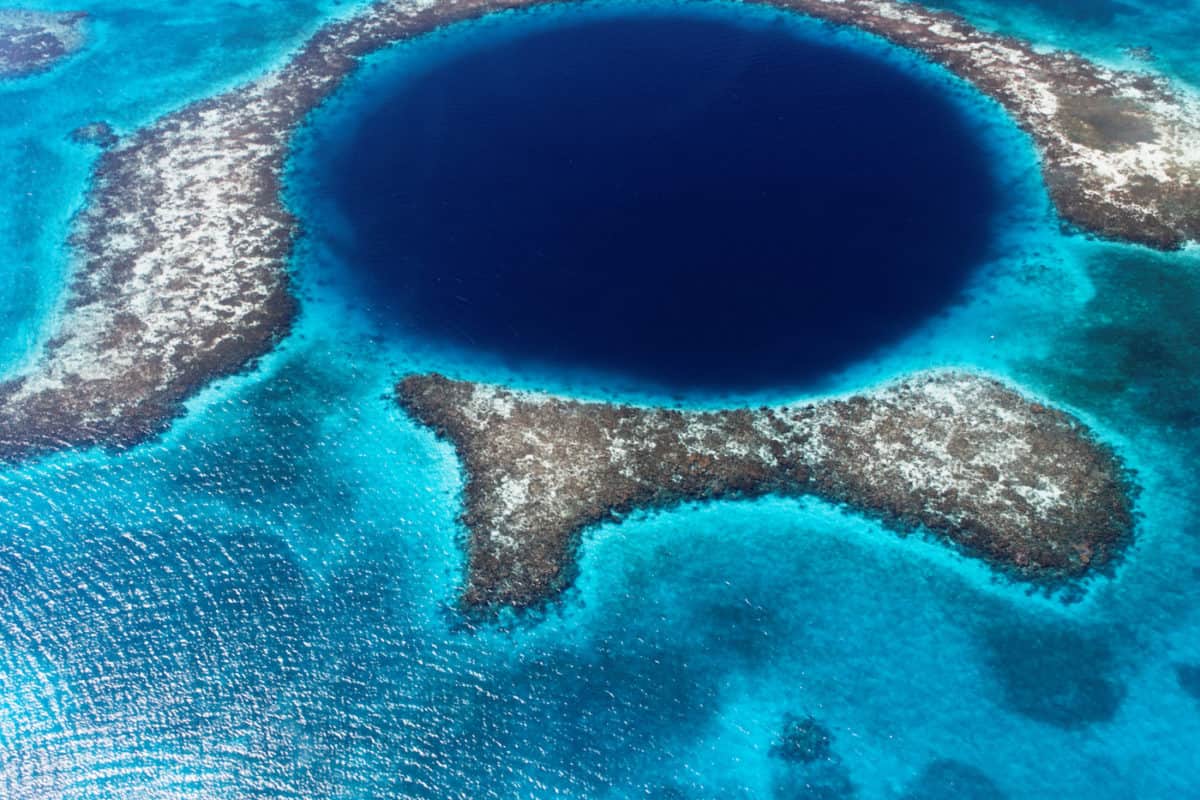 Photo by istockphoto.com/portfolio/lomingen
A tiny nation just east of Guatemala, Belize is famous for its blue hole, one of the biggest in the world. From shallow sites with mild currents to deep underwater walls, diving in Belize is varied and colorful. A Belize liveaboard will deliver you to unbeatable dive sites in the heart of the Caribbean.
Belize is home to the largest barrier reef in the northern hemisphere, where reef sharks, clownfish, seahorses and endemic whitespotted toadfish come to play. Apart from the many kinds of sharks, pelagic species include barracudas, manta rays, pods of dolphins and nesting turtles. Lucky divers will catch a glimpse of goliath groupers, which can weigh up to 800 pounds (360 kg).
QUICK STATS
WHERE YOU GO FROM: Belize City, Belize
PRICE RANGE: $2,500 – $3,000
DIFFICULTY: Beginner
LENGTH: 8 to 11 days
WATER TEMPERATURE: 79 to 86° F (26 to 30° C)
HIGHLIGHTS: Huge variety of dive sites for all levels
LIVEABOARD BOATS IN BELIZE
Click here to see the best Belize liveaboard boats compared >>
BELIZE AGGRESSOR III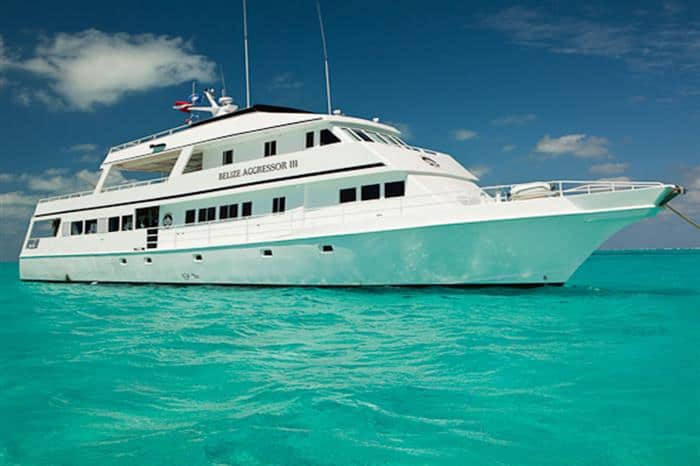 BELIZE AGGRESSOR IV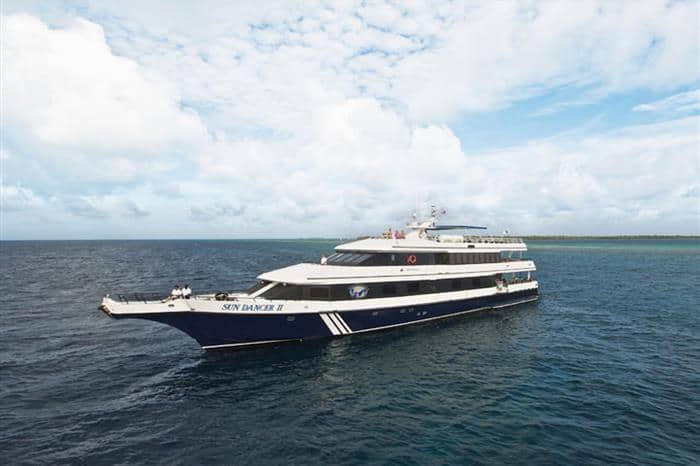 DESTINATION 3: TURKS AND CAICOS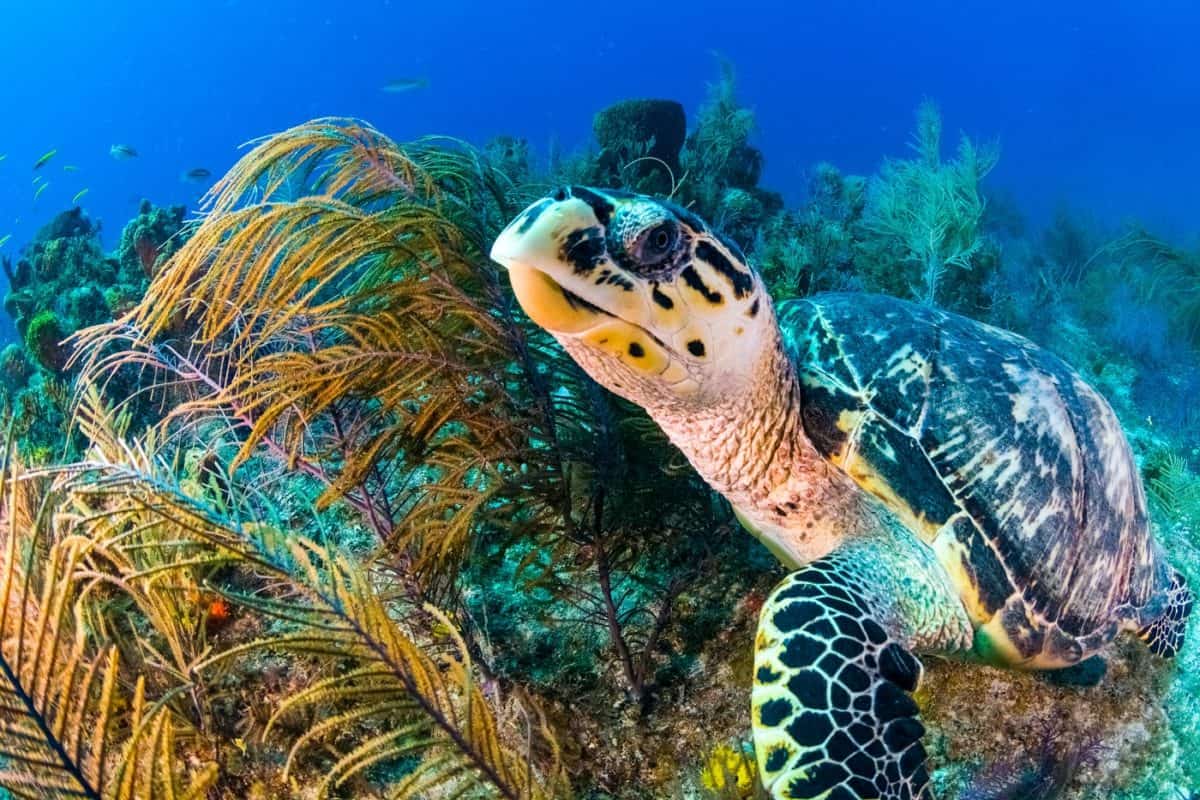 Photo by istockphoto.com/portfolio/yfhishinuma
Two clusters of tropical islands southeast of the Bahamas make up the largely uninhabited Turks and Caicos Islands. This archipelago draws less crowds than the popular Bahamas and is a smart alternative, with diving for all levels. Dive sites here can be quite scattered so your best option is a Turks and Caicos liveaboard.
Underwater landscapes in the Turks and Caicos Islands offer stunning barrier reefs, small wrecks, expanses of sand, dramatic drop-offs and winding canyons. Pelagics love this area and you're sure to see many of them, including hammerheads, eagle rays, barracudas and sometimes humpback whales. Gently waving soft corals and beautiful hard coral formations hide angelfish, reef sharks, moray eels and triggerfish.
QUICK STATS
WHERE YOU GO FROM: Providenciales, Turks and Caicos
PRICE RANGE: $2,000 – $3,000
DIFFICULTY: Beginner
LENGTH: 8 to 11 days
WATER TEMPERATURE: 75 to 88° F (24 to 31° C)
HIGHLIGHTS: Quieter alternative to the Bahamas, with lots of pelagics
LIVEABOARD BOATS IN TURKS AND CAICOS
Click here to see the best Turks and Caicos liveaboard boats compared >>
TURKS & CAICOS EXPLORER II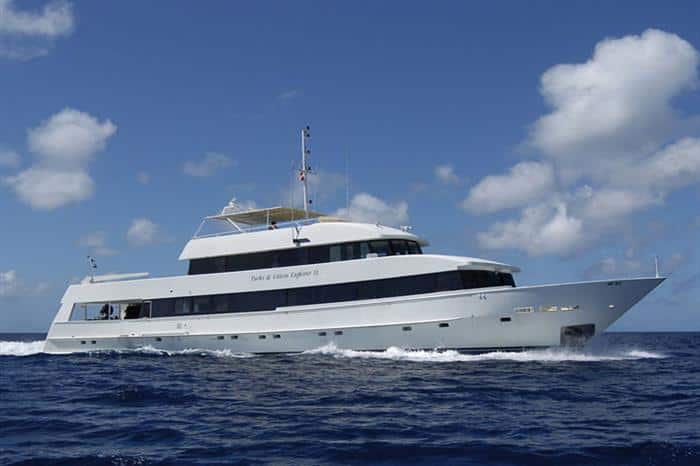 TURKS & CAICOS AGGRESSOR II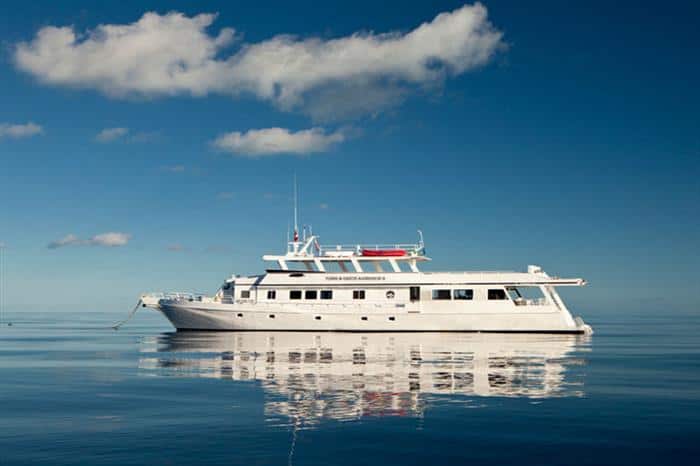 DESTINATION 4: CUBA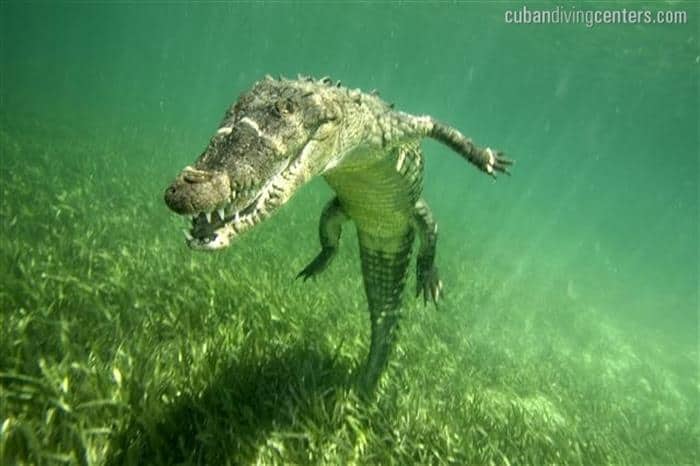 Photo by cubandivecenters.com, used through Halcon Liveaboard
The largest island in the Caribbean, Cuba is surrounded by hundreds of uninhabited islets in remote waters. A good percent of these are protected marine areas with a capped number of divers, a system which has done a good job of preserving the reefs and marine life. The most popular dive sites are best visited with a Cuba liveaboard.
Cuba's marine paradise is thriving with life, from barracudas and turtles to sociable groupers and sharks that love to interact with divers. Blue striped grunts, creole wrasses and other fish inhabit an extensive coral reef system. Juxtaposed against this explosion of color are murky mangroves and an intricate network of underwater caverns and cenotes. Keep your eyes peeled for a glimpse of a green moray eel, or venture out at night to dive with the sharks.
QUICK STATS
WHERE YOU GO FROM: Jucaro, Cuba
PRICE RANGE: $2,500 – $4,000
DIFFICULTY: Beginner
LENGTH: 7 to 8 days
WATER TEMPERATURE: 77 to 86° F (25 to 30° C)
HIGHLIGHTS: Protected marine environments with friendly fish and excellent visibility
LIVEABOARD BOATS IN CUBA
Click here to see the best Cuba liveaboard boats compared >>
AVALON I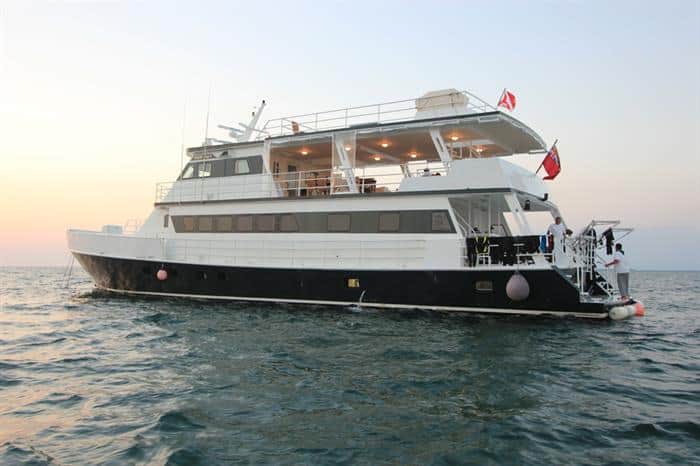 JARDINES AGGRESSOR I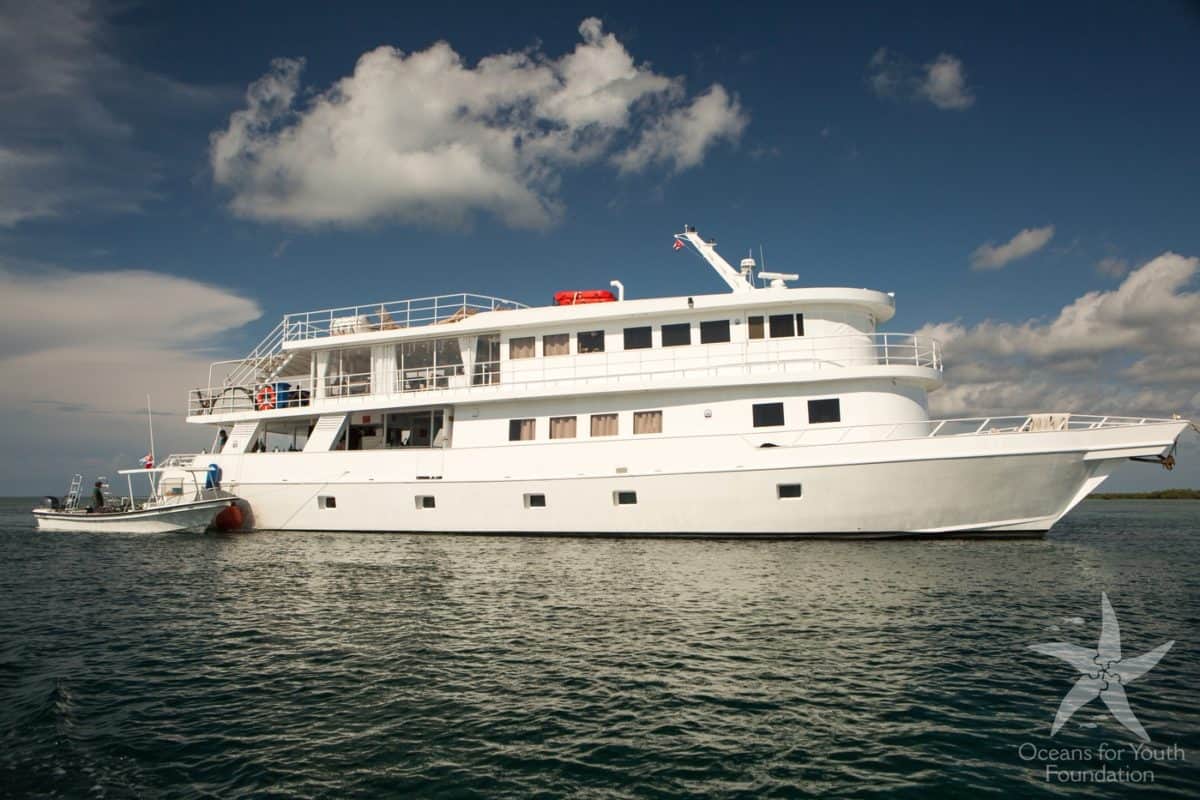 LA REINA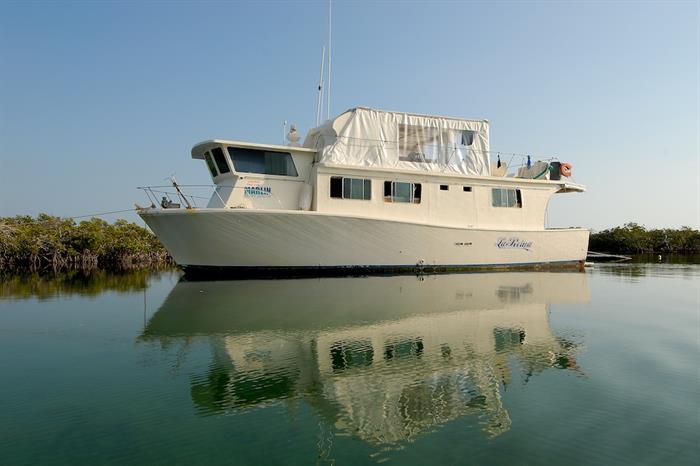 DESTINATION 5: CAYMAN ISLANDS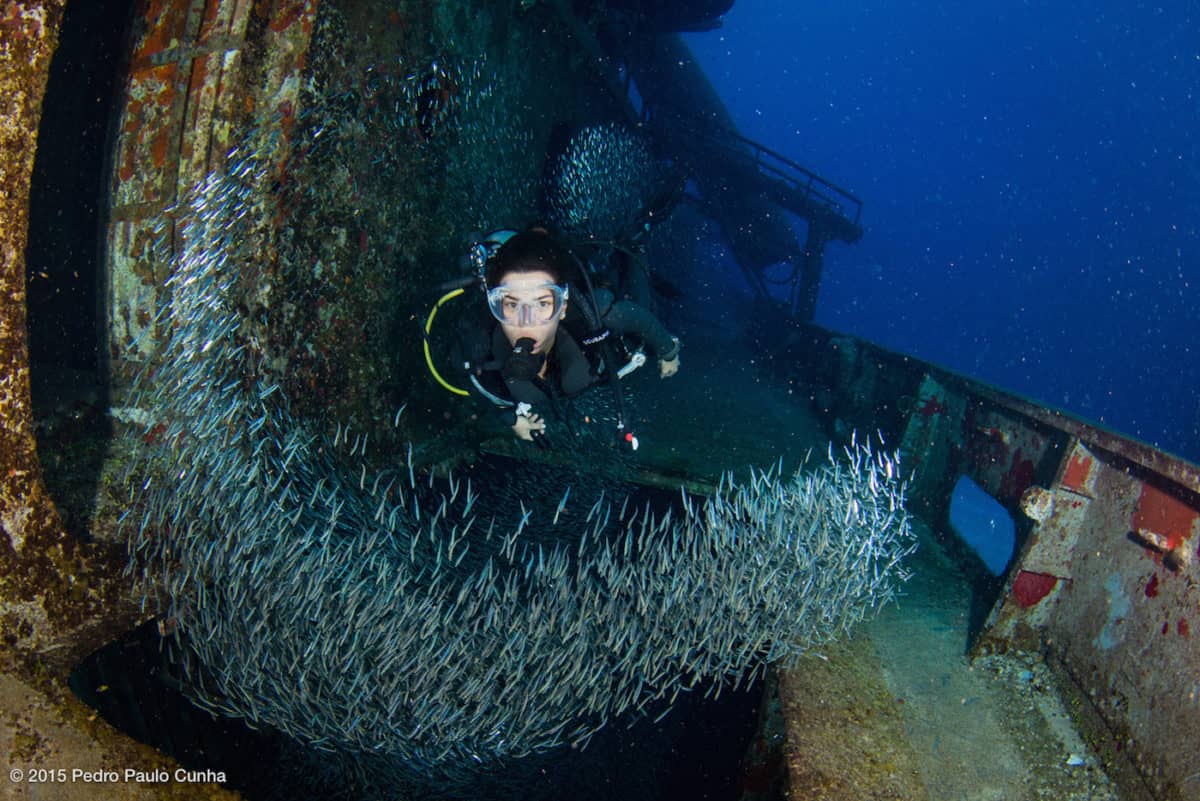 © Copyright by Pedro Paulo Cunha, licensed under CC BY
Three majestic peaks poke out from a gigantic underwater ridge in the midst of the Caribbean. These are the Cayman Islands, a long-time favorite with pirates (and, more recently, millionaires with offshore bank accounts!) Big-ticket fish found here include groupers, hammerheads, moray eels and blue parrotfish. A Cayman liveaboard will take you to the best diving the islands have to offer.
Numerous shipwrecks grace these waters, half-hidden under coral reefs which house camouflaged nudibranchs and seahorses. The biodiversity here is staggering, thanks in part to the range of underwater geography which also includes pinnacles and steep drop-offs. Divers can see turtles at the turtle farm and swim next to tame stingrays.
QUICK STATS
WHERE YOU GO FROM: George Town, Cayman Islands
PRICE RANGE: $2,500 to $3,000
DIFFICULTY: Beginner
LENGTH: 8 to 11 days
WATER TEMPERATURE: 78-82° F (26-28° C)
HIGHLIGHTS: Tame stingrays and turtle farm
LIVEABOARD BOATS IN CAYMAN ISLANDS
CAYMAN AGGRESSOR V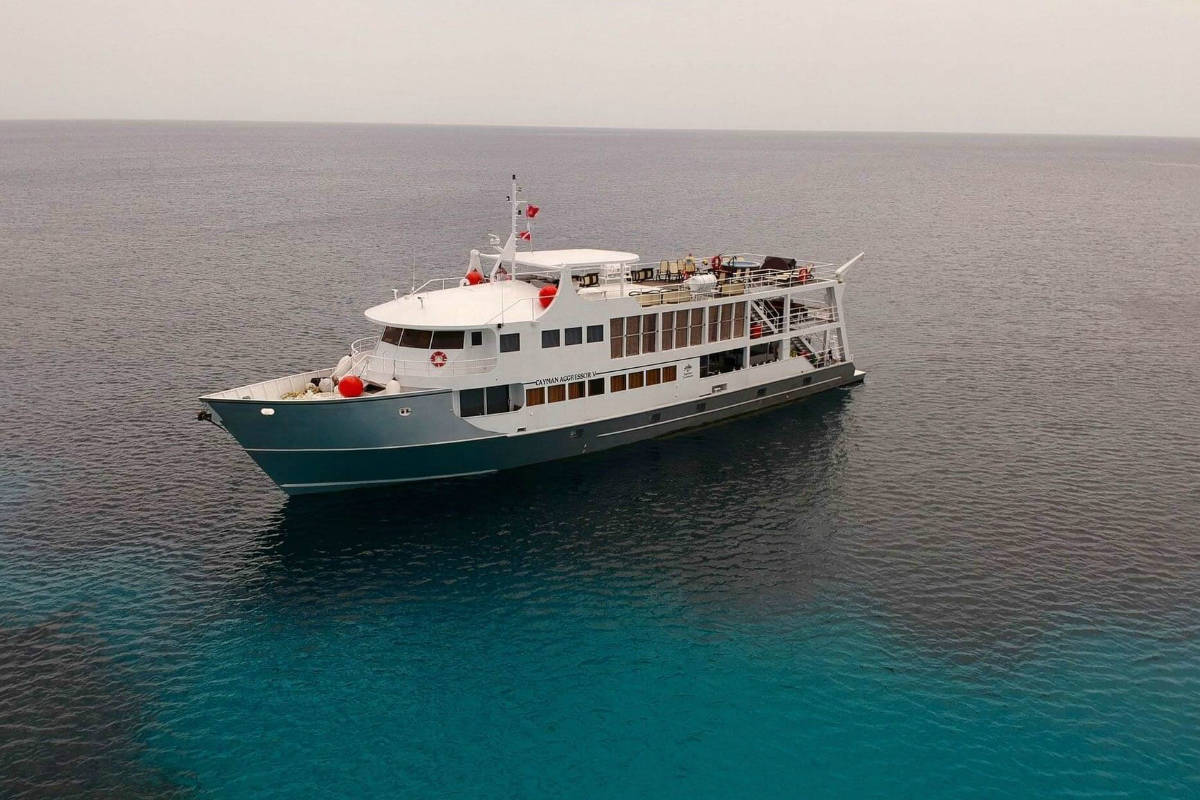 READ MORE
For more of our top scuba diving gear recommendations, check out these popular buyer's guides: